Interrogatories
Who was the worst teacher you ever had, and why?
What's the worst thing (so far) about aging?
What would be your "desert island" music? (If you were stuck on a desert island with only one…)
What is the best use for chocolate chips?
What is the most expensive thing you've ever broken?
The Twitter Emitter
I could kill you all Myself, but it's morefun watching you do it.

— God (@TheTweetOfGod) May 12, 2013
Area rabble rousers cry foul over scrutiny of demand for tax-exempt status, then complain about others' "entitlements."

— Duke (@DukeStJournal) May 13, 2013
Thank God, another something to take the focus off of Congress doing nothing on jobs.

— Jason Karsh (@jkarsh) May 13, 2013
Republicans act like every single employee of the fed govt that screws up is tied directly to PBO. The boy who cried wolf syndrome! #p2

— ExtremeLiberal (Jim) (@ExtremeLiberal) May 13, 2013
I can't wait for unpunished #PhoneHacker @rupertmurdoch to demand impeachment for DOJ phone hacking.

— Bob Fertik (@BobFertik) May 13, 2013
If you see Jay Carney at Safeway getting a gallon of ice cream, jar of Nutella, and five Redbox movies, just leave him alone.

— pourmecoffee (@pourmecoffee) May 14, 2013
Buried lede in latest leak: IRS didn't deny any conservative group's 501c4 application. But it did deny a small liberal women's group. Yay?

— roadkillrefugee (@rkref) May 14, 2013
Sure, we still blame Bush. But we also blame you for NOT blaming Bush for worse versions of the exact things you're blaming on Obama.

— LOLGOP (@LOLGOP) May 14, 2013
So Dick Cheney and Scooter Libby were "whistleblowers" and "journalists" when they revealed the identity of Valerie Plame?

— M.S. Bellows, Jr. (@msbellows) May 14, 2013
It's funny, isn't it, how the first 9/11 doesn't count.

— kara vallow (@teenagesleuth) May 14, 2013
So now we know: the biggest scandal of 2013 is STILL the GOP's refusal to do the will of 90% of the people on background checks

— The Daily Edge (@TheDailyEdge) May 14, 2013
There's no shame in recusing yourself. It's a normal, healthy part of life. I may be confused about what recusing is.

— pourmecoffee (@pourmecoffee) May 14, 2013
#FlaggedForAudit Claiming the 20 million sperm you ejaculated while watching Sarah Palin give a speech on TV as "dependents".#RichLowryonly

— TBogg (@tbogg) May 15, 2013
On This Day
In 1911, the Supreme Court ordered the dissolution of Standard Oil Company, ruling it was in violation of the Sherman Antitrust Act (something that would never happen today).
In 1948, just hours after declaring independence, Israel was attacked by Transjordan, Egypt, Syria, Iraq and Lebanon.
In 1969, Supreme Court Justice Abe Fortas resigned amid a controversy over his past legal fees. (Another thing that could never happen today, at least not with a conservative justice.)
In 1970, two black students at Jackson State College in Mississippi were killed when police opened fire during student protests.
In 1972, Alabama Governor George Wallace was shot while on the campaign trail for the Demo Dixiecratic presidential nomination in Laurel, MD., leaving him permanently paralyzed from the waist down.
In 2008, the California Supreme Court ruled that gay couples in the state could marry – a human rights victory that was overturned when Proposition 8 passed that November.
Born on This Day
1628 - Carlo Cignani, Italian painter (d. 1719)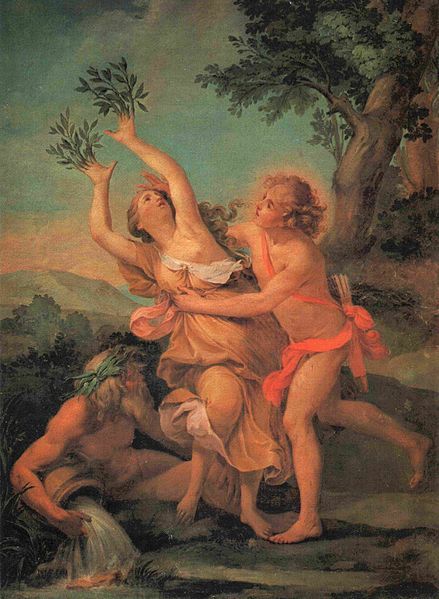 1689 – Lady Mary Wortley Montagu, English writer (d. 1762)
1720 – Maximilian Hell, Hungarian astronomer (d. 1792) (With that name, wouldn't you look to the stars, too?)
1842 - Gustav Igler, Hungarian genre painter (d. 1908)
1838 - Nicolae Grigorescu, Romanian painter (d. 1907)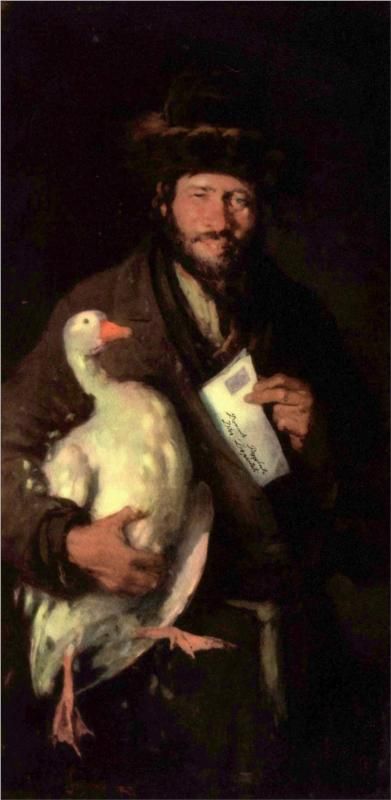 1848 – Viktor Vasnetsov, Russian painter (d. 1926)
1856 – L. Frank Baum, American author (d. 1919)
1859 – Pierre Curie, French physicist, Nobel Prize laureate (d. 1906)
1864 - Wilhelm Hammershøi, Danish painter (d. 1916)
1889 - Bessie Abramowitz Hillman, union activist (d. 1970)
1895 – Prescott Bush, American banker and politician, who unfortunately was not sterile. (d. 1972)
1898 – Arletty, French model and actress (d. 1992)
1910 – Constance Cummings, English actress (d. 2005)
1923 – Richard Avedon, American photographer (d. 2004)
1930 – Jasper Johns, American painter
1936 – Wavy Gravy, American clown and activist
1937 – Madeleine Albright, Czech-American politician, 64th United States Secretary of State
1937 – Trini Lopez, American singer, guitarist, and actor
1938 – Diane Nash, American Civil Rights activist
1940 – Roger Ailes, one of Satan's minions
1946 – Aly Bain, Shetland fiddler (The Boys of the Lough)
1948 – Brian Eno, English singer-songwriter, musician, and producer (Roxy Music and 801)
1948 – Kathleen Sebelius, American politician, 21st United States Secretary of Health and Human Services
1952 – Phil Seymour, American power pop singer-songwriter, musician, and producer (d. 1993) RIP, dude.
1953 – Mike Oldfield, English musician, songwriter, and producer
1959 – Andrew Eldritch, English singer-songwriter and musician (The Sisters of Mercy, The Sisterhood, and SSV)
1961 – Melle Mel, American rapper and songwriter (Grandmaster Flash and the Furious Five)
Died on This Day
1381 – Eppelein von Gailingen, German robber baron (b. 1315)
1461 - Domenico Veneziano, Italian painter (b. 1410)
1634 – Hendrick Avercamp, Dutch painter (b. 1585)
1734 - Sebastiano Ricci, Italian Rococo era painter (b. 1659)
1782 - Richard Wilson, Welsh landscape painter (b. 1713)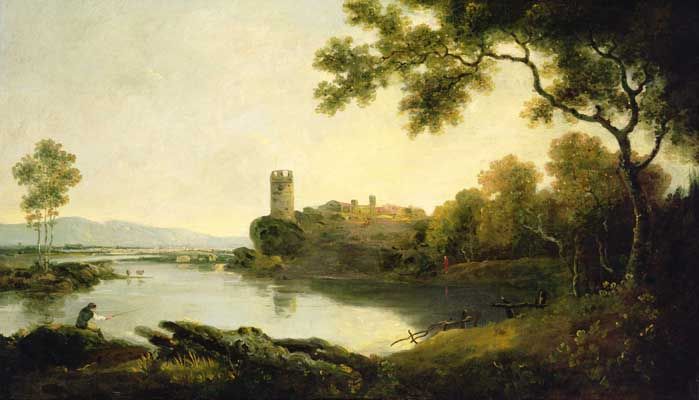 1789 - Jean-Baptiste Marie Pierre, French painter (b. 1714)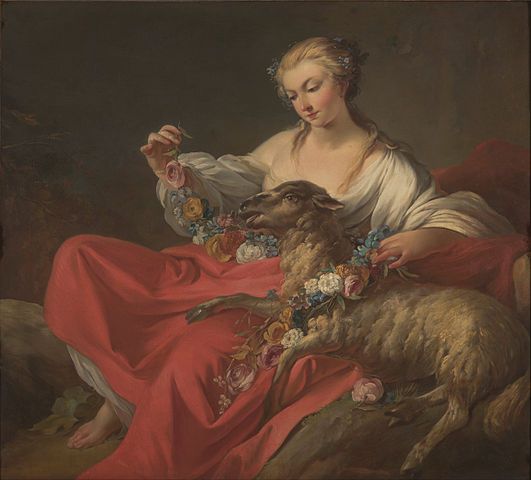 1793 - Peter Adolf Hall, Swedish miniature painter (b. 1739)
1833 - Edmund Kean, English actor (b. 1787)
1859 - Lancelot-Théodore Turpin de Crissé, French painter (b. 1782)
1886 – Emily Dickinson, American poet (b. 1830)
1891 - Edwin Long, English painter (b. 1829)
1908 - Charles Frederick Ulrich, American artist (b. 1858)
1935 - Kazimir Malevich, Ukrainian Cubist painter (b. 1878)
1948 – Edward J. Flanagan, American priest, founder of Boys Town (b. 1886)
1967 – Edward Hopper, American painter (b. 1882)
1992 – Barbara Lee, American singer (The Chiffons) (b. 1947)
1994 – Gilbert Roland, Mexican actor (b. 1905) (See Tipple Jar)
2003 – June Carter Cash, American singer-songwriter, musician, dancer, and actress (b. 1929)
Today is
International Day of Families
Peace Officers Memorial Day
National Chocolate Chip Day
National Tuberous Sclerosis Day
Nylon Stockings Day
National Employee Health & Fitness Day (3rd Wednesday)
Straw Hat Day
Turn Beauty Inside Out Day