Science News

World's Smallest Liquid Droplets Ever Made in the Lab, Experiment Suggests

Vanderbilt University

May 16, 2013 — Physicists may have created the smallest drops of liquid ever made in the lab.

That possibility has been raised by the results of a recent experiment conducted by Vanderbilt physicist Julia Velkovska and her colleagues at the Large Hadron Collider, the world's largest and most powerful particle collider located at the European Laboratory for Nuclear and Particle Physics (CERN) in Switzerland. Evidence of the minuscule droplets was extracted from the results of colliding protons with lead ions at velocities approaching the speed of light.

According to the scientists' calculations, these short-lived droplets are the size of three to five protons. To provide a sense of scale, that is about one-100,000th the size of a hydrogen atom or one-100,000,000th the size of a virus.


Did tectonic rift push apes and monkeys apart?
by Colin Barras

LONG before humans appeared on Earth, the plate tectonics of the East African Rift may have been shaping our ancestors' evolution.

The rift, which passes through Tanzania, is famous for being the site of early hominin fossil discoveries including the 3.2-million-year-old Lucy (Australopithecus afarensis).

It has now yielded the earliest ape and Old World monkey. At 25 million years old, the lower jaw of the ape and a molar from the Old World monkey are the same age as the rift itself, raising the possibility that the tectonic forces that formed the rift also drove the split of apes – and therefore humans – from monkeys.

Studies of DNA mutation rates suggest that apes and Old World monkeys first evolved from their shared common ancestor in the late Oligocene, between 25 and 30 million years ago. But the fossils that should preserve evidence of this important event are incredibly rare: only three primate genera were known from the Oligocene before the new discovery.

Technology News

News in Brief: Micro-sculptures made easy
Minerals assemble on demand into tiny, complex shapes like flowers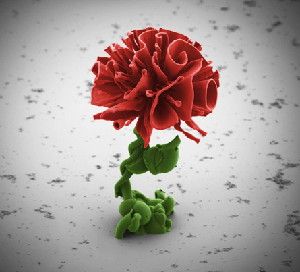 By Rachel Ehrenberg

The art of growing tiny, intricate floral structures has become a science. Researchers can now grow fields of complex little mineral structures on demand. The process could lead to chemical tricks that halt the growth and movement of bacteria.

When minerals emerge from solution as dazzling crystals, their shapes are often as much about luck as planning. Another way to make small structures is to etch them from large pieces of material, a process that's laborious and expensive. Now a team from Harvard University has shown how to easily orchestrate the growth of specific structures just by changing the local environment of minerals in solution.

"You tell me what you want and I will dial in your structure," says materials scientist Joanna Aizenberg.


National Weather Service gets big computing boost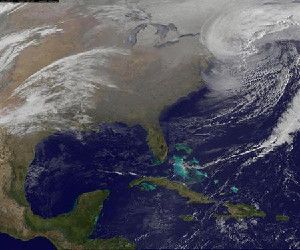 By Tom Brown

(Reuters) - The U.S. National Weather Service is getting a quantum jump in computing power that will significantly improve its forecasting and storm tracking abilities to better protect the country from severe weather.

"This is a game changer," Louis Uccellini, who took over as director of the National Weather Service in February, told Reuters in an interview, calling it "the biggest increase in operational capacity that we've ever had."

The Weather Services' global and national weather prediction efforts have long been hampered by aging technology and a lack of computer power to support day-to-day operations. But Uccellini said that was all due to change through upgrades of its IBM system that will give it more than 25 times the computer power it has today.

Over the next two years, the results should be apparent through enhancements across the whole range of products and services the Weather Service produces, focusing on everything from routine weather to tornadoes and hurricanes to floods, droughts and blizzards.

Environmental News

Invasive crazy ants are displacing fire ants in areas throughout southeastern US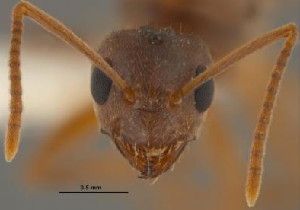 Biology & Nature

Invasive "crazy ants" are displacing fire ants in areas across the southeastern United States, according to researchers at The University of Texas at Austin. It's the latest in a history of ant invasions from the southern hemisphere and may prove to have dramatic effects on the ecosystem of the region. The "ecologically dominant" crazy ants are reducing diversity and abundance across a range of ant and arthropod species -- but their spread can be limited if people are careful not to transport them inadvertently, according to Ed LeBrun, a research associate with the Texas invasive species research program at the Brackenridge Field Laboratory in the College of Natural Sciences

The study by LeBrun and his colleagues was published in Biological Invasions.

"When you talk to folks who live in the invaded areas, they tell you they want their fire ants back," said LeBrun. "Fire ants are in many ways very polite. They live in your yard. They form mounds and stay there, and they only interact with you if you step on their mound."


Everest Ice Shrinking Fast, Scientists and Climbers Say
Glaciers in Everest region have shrunk 13 percent since the 1960s.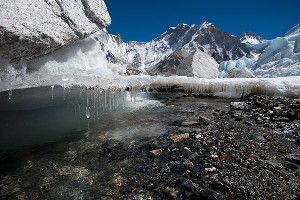 Brian Handwerk

Everest isn't the same mountain it was when Jim Whittaker became the first U.S. climber to summit the peak in 1963. The world's highest peak has been shedding snow and ice for the past 50 years, possibly due in part to global warming, new research says. (Take an Everest quiz.)

New analyses show Mount Everest has lost significant snow and ice cover over the past half century. In nearby Sagarmatha National Park, glaciers have shrunk by 13 percent. Weather data reveal the larger Everest region has experienced warmer temperatures and less snowfall since the early 1990s, according to Sudeep Thakuri, a Ph.D. candidate at Italy's University of Milan who presented the research—which has yet to be published—on May 13 at the American Geophysical Union's Meeting of the Americas in Cancún, Mexico.

Snowlines in the national park have shifted upslope some 590 feet (180 meters), Thakuri said.

While Thakuri and his co-authors suspect that greenhouse gas-driven global warming is a factor in the Everest meltdown, Thakuri cautioned that their data have not established a firm link between the two.

Medical News

Brain Makes Call On Which Ear Is Used for Cell Phone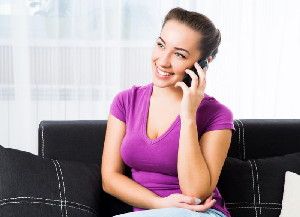 Henry Ford Health System

May 16, 2013 — If you're a left-brain thinker, chances are you use your right hand to hold your cell phone up to your right ear, according to a newly published study from Henry Ford Hospital in Detroit.

The study -- to appear online in JAMA Otolaryngology-Head & Neck Surgery -- shows a strong correlation between brain dominance and the ear used to listen to a cell phone. More than 70% of participants held their cell phone up to the ear on the same side as their dominant hand, the study finds.

Left-brain dominant people -- who account for about 95% of the population and have their speech and language center located on the left side of the brain -- are more likely to use their right hand for writing and other everyday tasks.

Likewise, the Henry Ford study reveals most left-brain dominant people also use the phone in their right ear, despite there being no perceived difference in their hearing in the left or right ear. And, right-brain dominant people are more likely to use their left hand to hold the phone in their left ear.


Bach to the Blues, Our Emotions Match Music to Colors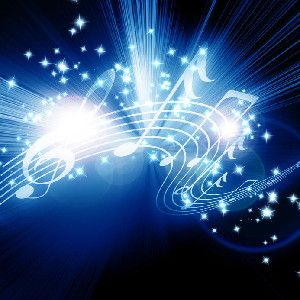 University of California - Berkeley

May 16, 2013 — Whether we're listening to Bach or the blues, our brains are wired to make music-color connections depending on how the melodies make us feel, according to new research from the University of California, Berkeley. For instance, Mozart's jaunty Flute Concerto No. 1 in G major is most often associated with bright yellow and orange, whereas his dour Requiem in D minor is more likely to be linked to dark, bluish gray.

Moreover, people in both the United States and Mexico linked the same pieces of classical orchestral music with the same colors. This suggests that humans share a common emotional palette -- when it comes to music and color -- that appears to be intuitive and can cross cultural barriers, UC Berkeley researchers said.

"The results were remarkably strong and consistent across individuals and cultures and clearly pointed to the powerful role that emotions play in how the human brain maps from hearing music to seeing colors," said UC Berkeley vision scientist Stephen Palmer, lead author of a paper published this week in the journal Proceedings of the National Academy of Sciences.

Space News

Team Wins Cubesat Berth to Gather Earth Energy Imbalance Measurements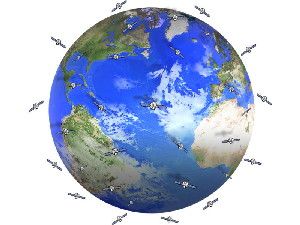 NASA

May 16, 2013 — A team of scientists has won a berth on a tiny satellite to explore one of NASA's most important frontiers in climate studies: the imbalance in Earth's energy budget and the extent to which fast-changing phenomena, like clouds, contribute to that imbalance.

NASA's In-Space Validation of Earth Science Technologies ("InVEST" for short) program has funded a team led by Lars Dyrud, a scientist at the Johns Hopkins University Applied Physics Laboratory in Laurel, Md., to develop a miniature instrument that will measure the amount of solar energy reflected by Earth and the amount emitted to space as infrared radiation or heat. The instrument will fly on APL's Multi-Mission Nanosatellite, a diminutive spacecraft known as a Cubesat, that measures only 4 inches wide and 13 inches long. A launch date has not been set; however, the mission expects to fly within three years.

"Understanding this imbalance is the new Holy Grail," said Warren Wiscombe, a scientist at NASA's Goddard Space Flight Center in Greenbelt, Md., one of the team members. "It's the single-most crucial measure of climate change -- much more reliable than surface air temperatures, which occasionally flat-line -- and can foretell climate change in the pipeline. The imbalance tells us how fast the Earth responds to greenhouse-gas forcing and the relative roles of the oceans and aerosols in modulating that forcing."


New Method Proposed for Detecting Gravitational Waves from Ends of Universe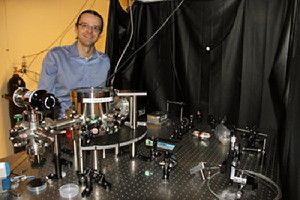 University of Nevada, Reno

May 16, 2013 — A new window into the nature of the universe may be possible with a device proposed by scientists at the University of Nevada, Reno and Stanford University that would detect elusive gravity waves from the other end of the cosmos. Their paper describing the device and process was published in the physics journal Physical Review Letters.

"Gravitational waves represent one of the missing pieces of Einstein's theory of general relativity," Andrew Geraci, University of Nevada, Reno physics assistant professor, said. "While there is a global effort already out there to find gravitational waves, our proposed method is an alternate approach with greater sensitivity in a significantly smaller device.

"Our detector is complementary to existing gravitational wave detectors, in that it is more sensitive to sources in a higher frequency band, so we could see signals that other detectors might potentially miss."

Odd News

Cicada Recipes: Bugs Are Low-Carb, Gluten-Free Food
Blanched, boiled, or candied, cicadas are a healthy snack, experts say.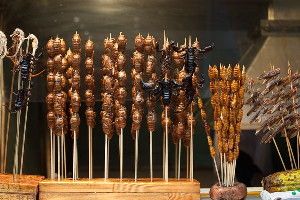 John Roach

Anyone hoping to spice up their gluten-free diet need look only at the billions of beady-eyed, shrimp-size cicadas currently emerging from the ground in the eastern United States.

"They definitely would be gluten free ... they do not feed on wheat," said Gene Kritsky, a biologist and cicada expert at the College of Mount St. Joseph in Cincinnati, Ohio. The bugs are also high in protein, low in fat, and low in carbohydrates, he added. (Related: "Cicadas as Food: Summer's Low-Fat Snack.")

Members of Brood II, one of the largest groups of periodical cicadas, have been crawling out of the ground and carpeting trees from North Carolina to Connecticut since early May. By July, they will be gone—not to be heard from again for 17 years.

Cicadas spend most of their lives underground sucking sap from tree roots. The plant-based diet gives them a green, asparagus-like flavor, especially when eaten raw or boiled, according to Kristky, who prefers his Brood II bugs blanched and tossed into a leafy green salad like chunks of chicken.