Thousands of fast-food workers from hundreds of chain restaurants in five najor American cities have walked off the job over the last several days. Demanding living wages, more respect on the job, and the dignity and security of a unionized workplace, workers in Chicago, Detroit, Milwaukee, New York and St. Louis have joined this sudden and unexpected labor uprising. Read more here.
To whet your appetite for the whole story, here are a couple photos: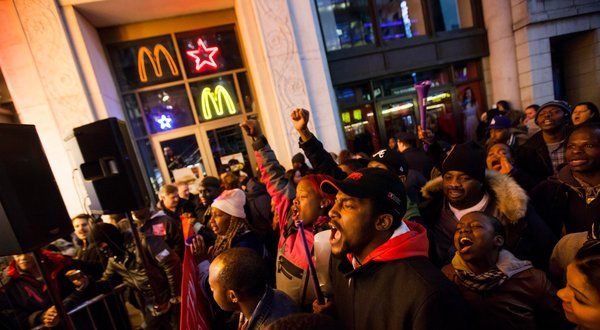 If you're a fast-food worker, share this news with your co-workers. The rest of us can show solidarity.
How big could supersized be? There are over 3 million fast-food workers in the US today.