Having you ever been walking down the street or a parking lot, when a green-glint caught your eye -- and upon closer inspection: you are $20 richer!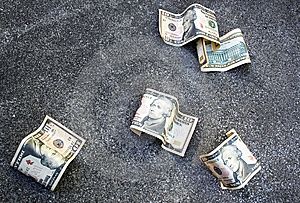 Found Money! Kind of makes your whole day, hey?

Conversely, have you ever been in a rush, moving and rearranging stuff, and later find out to your chagrin: you are $20 lighter?
Lost Money! Kind of ruins your whole day, Dooh!

Source link: AP

Well the thunder-struck residents of Washington are about to have several days like that second kind ... they are about to be $15,000,000 lighter:

Skagit River bridge collapse: Looking for a temporary fix to get traffic moving
by Brad Knickerbocker, Christian Science Monitor, yahoo.com -- May 25, 2013
[...]
[Washington state] Gov. Inslee, a former member of Congress who won the governorship last year, says it will cost $15 million to repair the bridge, which averages 71,000 vehicles a day. Meanwhile, other bridges crossing the Skagit have backed up traffic through residential and business areas.
[...]

While the Federal Highway Administration lists the bridge as "functionally obsolete" because it's an old design, it had not been classified as structurally deficient.
[...]
$15,000,000 just to "repair" the obsolete bridge -- NOT to make it "structurally sufficient." Talk about 'Lost Money'! Predictions for Round two, anyone?

'Infrastructure Jobs' are not an abstraction. They are real preventive action. They avoid the inevitable costs of repairs or replacement (or abandonment) by fixing those things are "deficient" and "dangerous."
'Infrastructure Jobs' save real money, and save real lives.

Pay to Fix America's Crumbling Infrastructure Now, or Pay More Later
by David Cay Johnston, theDailyBeast.com -- May 25, 2013
[...]
Every day, cars and trucks carrying more than 200 million people cross over bridges in urban areas that remain in use even though they have exceeded their design life or are in such serious need of major repairs that engineers rate them as structurally deficient.
[...]

And it is not just outdated bridges that put lives at risk, as we saw three years ago when a natural-gas pipeline blew up an entire block in a San Francisco, killing eight residents, including a state employee who was investigating whether such aging equipment was safe.

Unless we rebuild and replace our aging infrastructure, it is just a matter of time until we have more such disasters, including another Johnstown Flood.
[...]

Right now, governments can borrow at the lowest interest rates in 700 years. Roughly 25 million people are involuntarily forced into part-time work, are looking for work, or have given up because they cannot find a job.
'Infrastructure Jobs' are not an abstraction. They are the difference between living with a backdrop of
Lost
versus
Found Money!
And rarely has it been cheaper for us as a nation, to avoid losing our infrastructure shirts!

Here's an idea:
"A stitch in time saves nine."
Here's another: "Don't be penny-wise, but dollar-foolish"

Because sooner or later all those infrastructure "chickens will all come home to roost." And they sure look hungry.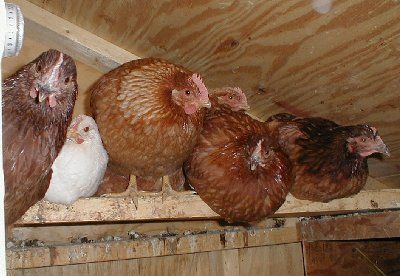 Source link

Engineers call stuff "structurally deficient" for a reason -- they would usually like to fix it before "All Hell breaks loose ..."
Letter: The Corps flooded New Orleans
theadvocate.com -- May 24, 2013
[...]
Unfortunately, too many reporters continue to use "Katrina" as a short-hand reference to the devastation of New Orleans suffered after the storm. It is important, for many reasons, that this mischaracterization of the disaster not continue.

It is well-established, documented and verified by the courts that it was not Hurricane Katrina, but rather the U.S. Army Corps of Engineers, who is to blame for the failure of the levees that drowned the city. These facts can be checked out in several places online, including http://www.levees.org.

In the future, I hope that you will identify the correct circumstances when referring to the horrible disaster that befell New Orleans. It is important, because many other communities are at the mercy of the Corps of Engineers' decisions, and they should know that they are potentially as vulnerable as New Orleans.

Jayne A.

Design Consultant

New Orleans
Source link

And what was the actual "$$$ $avings" from that persistent refusal to invest in Levee Infrastructure protecting New Orleans?

HurricaneKatrinaRelief.com -- FAQ
What was the total cost of Hurricane Katrina?
Hurricane Katrina cost the United States an estimated $110 billion in damages, which made it the costliest hurricane ever in US history.
Assign a big chuck of the
Lost Money
$110,000,000,000
(with a
B
) -- to
Infrastructure Neglect
, not just the Hurricane. Katrina
just exposed
the short-sighted priorities of a Government that makes
Procrastination: Job One!
'Hurricane Katrinas' will keep doing what they do. It is up to us to change.

Source link

Rarely has the price of investing in our collective futures been cheaper. And rarely has the refusal to do so, been more obstinate. Shoot some countries are "paying us" with negative interest rates -- to hold their money for them.
It's called "the flight to safety." Yet Republican refuse to recognize this profound "cost savings" opportunity -- to fix stuff that will need to be fixed ... Sooner or Later.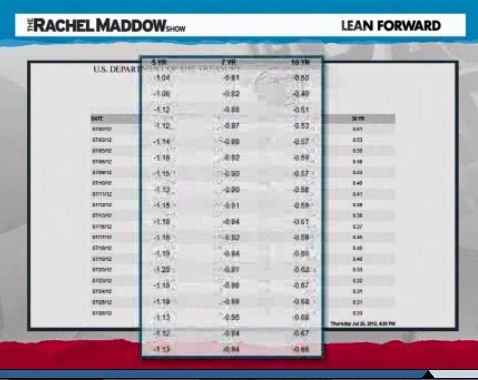 "Runways are NOT supposed to be Gooey."
by jamess -- Jul 27, 2012

You wouldn't drive a car forever without tune ups and changing the oil as recommended, so why do we so cavalierly do functionally the same thing -- postpone corrective actions -- when it comes to investing in our common "general welfare" ... as a society, and as a nation?
Maybe if we started called it 'Found Money' instead of 'Infrastructure Jobs' -- maybe then Republicans would care. Care about something besides their hollow deficit-slashing rhetoric ... with no thought to what ultimate price, their procrastination will extract?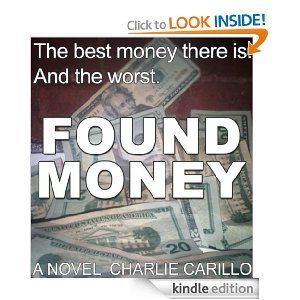 Although I wouldn't bet on it, Republican becoming "Dollar-wise." Spend-thrift short-sighters can only see so far after all, usually just about to that next bend. And usually they only care about what that penny-wise Found Money means to them. And their sloganeering.