More than 200 people gathered support the people arrested for peaceably protesting at the N.C General Assembly building in Raleigh, North Carolina.
"Forward Together, Not One Step Back"
Commentary by Black Kos Editor Denise Oliver Velez
This is the powerful message of a growing movement in North Carolina.
Gathered together on "Moral Mondays" a coalition of activist North Carolinian's of all races, and ethnicities—the young and the old, are putting their bodies on the line, and getting arrested to defend and advance civil and human rights in the state.
Crowds Grow and Arrests Continue at NC General Assembly | Moral Monday 4th


This is what a movement looks like.
This is not black people going out solo to fight back. This is truly a multi-cultural coalition—pulled together by the NC NAACP, Democracy NC, religious groups, student groups, workers...reflecting the best of North Carolina.
The NC Democratic Party blog had this piece by Jaymes Powell Jr.

Moral Monday: The Movement

Hundreds of civil rights leaders, workers, clergy, educators, health professionals and everyday people pledge to peacefully protest and happily go to jail to stop what many consider harsh, unprecedented legislation the North Carolina GOP has produced this year. Republicans are not bothered by the noise, they say, but the sound of a popular uprising is getting louder and louder.

The shouts will likely grow louder next week protesters say.

Disputing the Republican run legislature, groups from around the state will gather for peaceful protest and civil disobedience, leading to mass arrests – 1960's and 70's style every week from now until further notice. The groups believe the GOP's behavior is so out of hand that old school tactics are called for.

The people are speaking and they're making sure the Republicans hear it.
"I'm tired of this and it's time for action. It's been time for a while, but now people are getting angry about what [the Republican-led General Assembly is] doing. The laws they want? It's unbelievable, I'm marching for the same things I did in the 60's. I didn't think I'd have to do this again, but they're dragging us backward," 73 year-old Durham resident Barbra Ulery said as she and others cheered each arrested protester being loaded onto a police bus outside of the state Legislative Building.

Asked if throwback tactics harkening images of Martin Luther King Jr., Golden Frinks or Vernon Tyson marching through the Tar Heel state was the answer to Republican legislation, Ulery said surely. "It works. It worked before. I'm just sorry the Republicans are making us do it again for the same reasons. You would think some people would have learned from history."
Chris Hinton has posted a series of
Moral Mondays videos
.
MsSpentyouth, has been covering the movement and the growing number of arrests on Daily Kos. Great photos and reportage.
N.C. Moral Monday #4: 57 arrests at N.C. General Assembly today; 153 arrests so far
N.C. civil disobedience: Nearly 100 arrested so far for protesting ALEC-ification of state
Democracy North Carolina partnered with students at the Duke Center for Documentary studies produced this short documentary about the history of voting rights in North Carolina.
Annabel Park, and Eric Byler, co-producers of 9500 Liberty,have been following the growth of this movement as part of their new project, "The Story of America: A Nation Divided".
Interviewed in this clip are Dr. Timothy Tyson, Dr. William Chafe, and Dr. Robert Korstad.
North Carolina Historians Jailed for Protesting Voting Rights Abuses
(This text accompanied the youtube)

If North Carolina Governor Pat McCrory (R) is concerned about his place in history, it looks like he's got something to worry about. Several of the world's top historians, three of whom appear in the video below, have been arrested in recent days protesting what Rev. Dr. William Barber II called an "avalanche of extremist policies that threaten health care, education, voting rights." McCrory has said he will sign bills that threaten the poor, the elderly, and minorities while giving tax cuts to the 23 wealthiest families in the state.

The civil disobedience campaign is being led by Barber, head of the North Carolina NAACP. Each Friday for the past three weeks, they have announced their intentions for the following Monday. So far, over 50 people have been arrested.

In a widely read op-ed published on Thursday in the Raleigh News and Observer, William Chafe of Duke University and Jacquelyn Dowd Hall of UNC Chapel Hill wrote:

This week, we were arrested at the General Assembly. We chose the path of civil disobedience -- along with 29 others -- as a means of calling attention to the headlong assault on our state's history by the governor and the state legislature.

We are not radicals. Each of us has been president of the Organization of American Historians, the leading professional organization of all American historians. We cherish the history we have spent our lives studying. Yet now we see a new generation in Raleigh threatening to destroy the very history we have spent our lives celebrating.

They conclude their op-ed:

This political juggernaut runs totally contrary to what North Carolina has stood for during the last half century. It represents class warfare against the middle class and the working-class residents of our state. Justice lies at the core of our civic life. And we are all responsible for sustaining that justice.

As Robert F. Kennedy told students in apartheid South Africa in 1966, "Each time a [person] stands up ... to improve the lot of others, or strike out against injustice, he sends a tiny ripple of hope, and crossing each other from a million different centers of energy and daring, those ripples build a current which can sweep down the mightiest walks of oppression and resistance."

That is why we stood up, why we got arrested.
You do
not
have to be in North Carolina to support this movement.
But what happens in North Carolina is going to have an effect on pushing back against repressive legislation in other states.
Get involved. Support the North Carolina NAACP and NC Democracy.
We can do this together.
Quoting Rev. Barber:

'We' Is the most important word in the social justice vocabulary. The issue is not what we can't do, but what we CAN do when we stand together. With an upsurge in racism/hate crimes, criminalization of young black males, insensitivity to the poor, educational genocide, and the moral/economic cost of a war, we must STAND together now like never before.'
Let's move forward—together.
~~~~~~~~~~~~~~~~~~~~~~~~~~~~~~~~~~~~~~~~~~~~~~~~~~~
News by dopper0189, Black Kos Managing Editor
~~~~~~~~~~~~~~~~~~~~~~~~~~~~~~~~~~~~~~~~~~~~~~~~~~~

~~~~~~~~~~~~~~~~~~~~~~~~~~~~~~~~~~~~~~~~~~~~~~~~~~~
As Harlem's racial makeup changes, membership at some of the historical churches has fallen and so have the tithe amounts. New York Times: Black Churches Struggle as Harlem Gentrifies.
~~~~~~~~~~~~~~~~~~~~~~~~~~~~~~~~~~~~~~~~~~~~~~~~~~~
The tourists often put offerings in the collection basket. But then they are gone. And so despite the draw, churches like Canaan are struggling. And at the heart of the struggle is a contradiction: As Harlem's fortunes rise, tithing — the traditional source of the churches' money — is fading away.
Harlem's historical base of African-Americans has been dwindling. Those who remain have regularly tithed, setting apart 10 percent of their incomes for their church, in times good and bad. But now that has changed, too.
"Your tithers are your people who really keep your church going as a whole," said the Rev. Dr. Charles A. Curtis, the senior pastor at Mount Olivet Baptist Church and the chairman of Harlem Congregations for Community Improvement.
"With the drop in population," he said, "you have less people to tithe."


Black parishioner celebrates Easter at Mount Olivet in 2007. (Mario Tama/Getty)
~~~~~~~~~~~~~~~~~~~~~~~~~~~~~~~~~~~~~~~~~~~~~~~~~~~
The African American origins of Memorial Day The Grio: Blacks held first Memorial Day in 1865.
~~~~~~~~~~~~~~~~~~~~~~~~~~~~~~~~~~~~~~~~~~~~~~~~~~~
Three years before the commander-in-chief of the Grand Army of the Republic called on Union veterans' organizations to decorate the graves of dead soldiers, blacks in Charleston, South Carolina in 1865 launched the first Decoration Day in honor of the Union's war dead, says Yale University history professor David Blight.
"That ceremony on May 1, 1865 was actually the first recorded Decoration Day or Memorial Day," said Blight, author of several books, including "Reunion and Race."
Today, the national observance on the last Monday in May still serves as a day to remember those who died in wars. It's also mixed with parades, picnics and other displays of patriotism.


Black Civil War Soldiers (The Grio)
~~~~~~~~~~~~~~~~~~~~~~~~~~~~~~~~~~~~~~~~~~~~~~~~~~~
Remembering the 54th Regiment Massachusetts Volunteer Infantry. Foreign Policy: Glory Day.
~~~~~~~~~~~~~~~~~~~~~~~~~~~~~~~~~~~~~~~~~~~~~~~~~~~
In the honor roll of Civil War sesquicentennials now unfolding -- Antietam was the last major observance, Gettysburg and Vicksburg loom ahead in July -- time should be taken this Memorial Day to recall that it falls on the eve of the day 150 years ago when the first African-American regiment headed off to fight for the Union. The 54th Regiment Massachusetts Volunteer Infantry was but the first wave of African-Americans to serve in the U.S. Army as a combat formation. Eventually, nearly 200,000 joined the ranks, about 10 percent of the total forces that were mobilized by the Union during the war. One in five of them died in service, a slightly higher percentage than their white brothers-in-arms.
By this point in the Civil War, Abraham Lincoln had made it clear that the cause was broader than simply seeking to restore the Union -- it was now about winning the freedom and recognizing the equality of African-Americans under the law. Ironically, though, their service to the Union during the war was at a lower rate of pay, almost all their officers were white, and they faced much derision and racism from all ranks in the early days of their participation. These hard attitudes began to mellow in July 1863 when the 54th led the assault on Confederate Fort Wagner, near Charleston, South Carolina, and suffered nearly 50 percent casualties. They failed -- as did the white regiments that followed them in attacking the fort -- but won great respect for their courage, a point so nicely made in the film Glory.
And African-Americans needed an extra measure of courage to go into the fight, given that Confederate President Jefferson Davis had issued a proclamation in December 1862 -- two days before Christmas -- in which he called for their execution when captured. Knowledge of this gave African-American soldiers even more incentive to fight hard in the field. Some of their bitter struggles ended in massacre, as at Fort Pillow in 1864, when it seems that large numbers of African-Americans who had been holding this fort on the Mississippi River were killed when trying to surrender. The Confederate commander that day was Nathan Bedford Forrest -- one of the South's finest generals -- whose conduct in this matter continues to be debated. Some eyewitnesses said that he tried to stop the slaughter, but the incident put a terrible blot on an otherwise sterling military record.


Massachusetts 54th (Foreign Policy)
~~~~~~~~~~~~~~~~~~~~~~~~~~~~~~~~~~~~~~~~~~~~~~~~~~~


~~~~~~~~~~~~~~~~~~~~~~~~~~~~~~~~~~~~~~~~~~~~~~~~~~~
The African Union is finally living up to its promise, 50 years later, writes the president of Ghana. The Root: In Africa, a Renewed Sense of Potential.
~~~~~~~~~~~~~~~~~~~~~~~~~~~~~~~~~~~~~~~~~~~~~~~~~~~
When the African Union (known then as the Organization of African Unity) was founded, the leaders of that era understood that the success of their individual countries hinged on the success of the entire continent. Now, as the organization celebrates its 50th anniversary, we understand more than ever the key role that unity has played in Africa's past and must continue to play as the continent embraces this new wave of economic prosperity and international attention.
Dr. Kwame Nkrumah, founding father of Ghana, the first sub-Saharan nation to gain its independence from colonial rule, famously said, "Our independence is meaningless unless it is linked up with the total liberation of Africa." This sense of solidarity was one of the driving forces behind the gathering of Dr. Nkrumah and other leaders from 32 African nations on May 25, 1963, in Addis Ababa, Ethiopia. Emperor Haile Selassie hosted that first ever African Summit, during which the organization was born.
It is easy in this information age of search engines and social media, where protest and consensus are only a click away, to dismiss this decision to stand as one body in support of each other's mutual interests as unremarkable. But, in fact, it was a quite remarkable feat. It took a vision that extended beyond the problems and circumstances of right then and right there. It took the wisdom to know that all vestiges of domination had to be deconstructed. New structures and paradigms, ones that mirrored our indigenous traditions, had to be created.
The divisions that had been created by colonialism, from artificial boundaries to purposely manufactured ethnic tensions, were all intentional impediments to African unity and, as a consequence, African liberation. Dividing, after all, is the first step toward conquering.


Ghanaian President John Dramani Mahama (right) waves to the crowd with Nigerian President Goodluck Jonathan. (AFP)

~~~~~~~~~~~~~~~~~~~~~~~~~~~~~~~~~~~~~~~~~~~~~~~~~~~~
Brazil has announced that it will cancel or restructure almost $900m (£600m) worth of debt with Africa. BBC: Brazil 'to write off' almost $900m of African debt.
~~~~~~~~~~~~~~~~~~~~~~~~~~~~~~~~~~~~~~~~~~~~~~~~~~~~~
Oil- and gas-rich Congo-Brazzaville, Tanzania and Zambia are among the 12 African countries to benefit. The move is seen as an effort to boost economic ties between the world's seventh largest economy and the African continent. Official data in Brazil show that its trade with Africa has increased fivefold in the past decade.
The debt announcement was made during the third visit in three months to Africa by Brazil's President Dilma Rousseff, who attended the African Union summit in Ethiopia. "Almost all (aid) is cancellation," Ms Rousseff's spokesman, Thomas Traumann, told reporters. "To maintain a special relationship with Africa is strategic for Brazil's foreign policy."


~~~~~~~~~~~~~~~~~~~~~~~~~~~~~~~~~~~~~~~~~~~~~~~~~~~~~~~~~~
Voices and Soul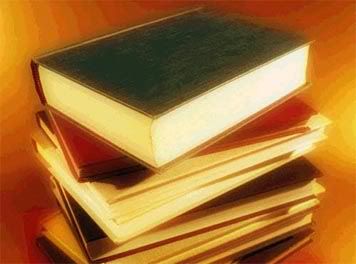 by Justice Putnam
Black Kos Poetry Editor
My thirteen year old grandson is as precocious as his father and his grandfather were at his age. He is a sponge for knowledge and is always reading. I found myself reprimanding him recently, the way I reprimanded his father; and I was reprimanded by mine,
"I don't care how late you read, and you really should get some rest, but if you're going to read at 10 at night, turn on more light!"
When I was his age, we had to get up at 4:30 in the morning to do farm/ranch chores before we went to school, so I had a 9:30 p.m. bedtime with a 10 p.m. curfew on reading. I was too often caught and scolded for using my official army green, right angle Boy Scout flashlight while reading under the covers of my bed after the "curfew," sometimes as late as midnight.
I never had the problem of my son reading at midnight, but I expect to with my grandson; especially since I am so involved with his reading list. I'll state here and now, I am not responsible for the Stephen King novels he has; a barely competent story teller, but a terrible writer; my ex is responsible for that. It makes sense to me now why she would expose him to such swill. Whereas during our younger and sexier married life, I would choose Barry Lopez or Durrell for beach reading; she would embarrass me with Stephen King, or that charlatan, Michael Crichton! There's only so much a person can take. Like I said, she is my ex.
My grandson has been showing an interest in the Civil Rights and Anti War movement of the 60's and early 70's. His father has regaled him with some stories of my family's involvement, so when I visited recently, I brought some photos and news clippings from marches, speeches, gatherings and events my family or I had participated in. I want him to know; and also my 9 year old and 4 year old granddaughters to know, when they get old enough; that the family reunions that include haitians and irish, latins and romas, chippewas and jews, czechs and cajuns, greeks and nigerians, and yes, gays and celibates as well, was peculiar to our family 50 years ago; and not the norm; as it seems to them now. I want them to know how much of a struggle it was to simply get a glass of water or use a bathroom if they were not of the correct hue. I want them to know that the simple act of holding hands might have jeopardized their lives in certain parts of this country. Each of us have the artifacts and history that records that struggle and change; from the stories we tell our children or grandchildren as they sit rapt at our knee, to the explanation behind a family photograph at the beach; our lives stand as a testament and a recurring...

History Lesson

I am four in this photograph, standing
on a wide strip of Mississippi beach,
my hands on the flowered hips

of a bright bikini. My toes dig in,
curl around wet sand. The sun cuts
the rippling Gulf in flashes with each

tidal rush. Minnows dart at my feet
glinting like switchblades. I am alone
except for my grandmother, other side

of the camera, telling me how to pose.
It is 1970, two years after they opened
the rest of this beach to us,

forty years since the photograph
where she stood on a narrow plot
of sand marked colored, smiling,

her hands on the flowered hips
of a cotton meal-sack dress.
~~~~~~~~~~~~~~~~~~~~~~~~~~~~~~~~~~~~~~~~~~~~~~~~~~~~~~~~~
Welcome to the Front Porch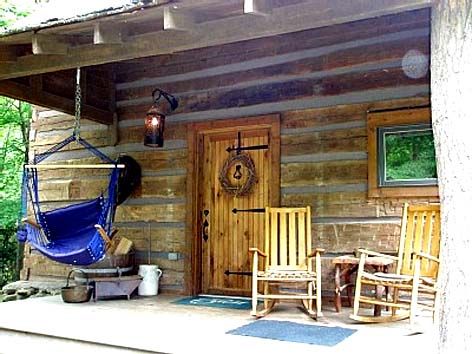 Please help us spread the news, and views by sharing us with your social networks.