Overnight News Digest, aka OND, is a community feature here at Daily Kos. Each editor selects news stories on a wide range of topics.
The OND community was founded by Magnifico.


National News

Bachmann's legacy: What a difference a few years can make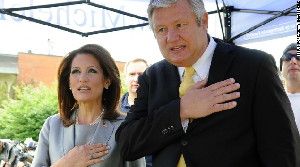 CNN Political Editor Paul Steinhauser

Washington (CNN) - Two years ago, Rep. Michele Bachmann rode the tea party wave and GOP opposition to Obamacare all the way to front-runner status in the race for the 2012 Republican presidential nomination.

The next two years, however, didn't play out so well.

Her presidential campaign soon faltered. She almost lost a close bid for re-election last year. And then she came under an ethics cloud as investigators looked into her campaign spending.

But none of that, she said, were reasons why the four-term congresswoman from Minnesota announced Wednesday that she won't run for re-election in 2014.

Bachmann, known for her incendiary comments and misstatements, has had a knack for finding the spotlight, be it good or bad. But a dearth of legislative accomplishments has many people asking what her legacy will be and how will history treat her.


Walking the path of a tornado
A journey into the heart of a 17-mile storm
by John D. Sutter, CNN

(CNN) -- Before I decided to walk the 17-mile path of last week's tornado in Oklahoma, I wanted to check out its origins.

Would I be able to reach the rural stretch of land where the storm dropped from the sky like a pencil pushing through the clouds, as one resident told me? Would it be possible to track the storm, mile by mile, minute by minute, on foot and in detail?

To find out, I downloaded a map from the National Weather Service and drove on Thursday afternoon to Newcastle, a rural town southwest of Oklahoma City. I found the quaint cul de sac where the tornado was born. No one expects an infant to grow into a terrorist. Likewise, looking at the humble beginnings of this tornado, I'd never have dreamed it would stomp across the metro area, smashing neighborhoods, killing 24 people, including seven children in one elementary school, and causing an estimated $2 billion in damages.

At the end of Pendergraft Lane, I met the Eubanks family's horses, Denali and Mikey, who didn't seem to have a care in the world; saw a few downed tree limbs; splashed in a puddle or two, left from the rain. The most memorable scene, however, was that of Leacie Pratt, 8, swinging on a broken play set. Its wooden pieces were intact but had been twisted, as if its joints were melted. The swing set creaked and flexed and swayed beneath the weight of the tiny girl in purple sneakers.

She kept on swinging just the same.


'Inside the Actors Studio' host talks pimp past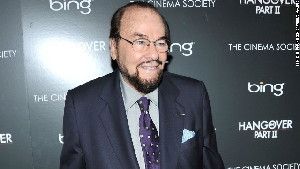 CNN.com

The tables were turned on inquisitive talk-show host James Lipton recently, and he found himself reminiscing about his days as a pimp.

As it turns out, before becoming famous on Bravo's "Inside the Actors Studio," Lipton "represented" Parisian ladies of the night in the '50s.

"It was only a few years after the war. Paris was different then, still poor," Lipton recently told Parade magazine. "Men couldn't get jobs and, in the male chauvinist Paris of that time, the women couldn't get work at all. It was perfectly respectable for them to go into 'le milieu.' "

He told Parade that he got into the profession through a friend, who was working as a prostitute and offered to set him up. Soon enough, he was representing not only his friend but also "a whole bordello."


Could condoms change the world?
By Jacque Wilson, CNN

(CNN) -- Condoms do two things really well: They prevent unwanted pregnancies, and they stop the spread of sexually-transmitted diseases. Doing both can have a broad effect on a community's overall health, especially in developing nations where people have limited access to medical care.

The problem is that access to condoms in these countries is limited, says Sheila Davis, chief nursing officer for Partners in Health. Rural shops or roadside stands don't usually sell contraception, and supply shortages hinder health care workers' attempts to hand out free condoms at hospitals or clinics.

In 2008, donors provided about 2.4 billion condoms worldwide, according to the United Nations Population Fund. That's only a small percentage of the 18 billion experts estimate will be needed globally for HIV prevention and family planning by 2015. Some countries receive an average of one condom per man per year.


Poll: America losing its religion
By Dan Merica, CNN

Washington (CNN) - More than three in four of Americans say religion is losing its influence in the United States, according to a new survey, the highest such percentage in more than 40 years. A nearly identical percentage says that trend bodes ill for the country.

"It may be happening, but Americans don't like it," Frank Newport, Gallup's editor in chief, said of religion's waning influence. "It is clear that a lot of Americans don't think this is a good state of affairs."

According to the Gallup survey released Wednesday, 77% of Americans say religion is losing its influence. Since 1957, when the question was first asked, Americans' perception of religion's power has never been lower.

According to the poll, 75% of Americans said it the country would be better off if it was more religious.

The poll doesn't reflect Americans' personal religiosity, such as church attendance, but rather how large events and trends shape shared views, Newport explained.

International News

First gay couple wed in France amid tight security
BBC.com

Two men have become the first gay couple to wed in France, just days after President Francois Hollande signed the same-sex marriage bill into law.

Vincent Autin and Bruno Boileau said "oui" in the southern city of Montpellier amid tight security.

Mr Hollande had warned he would not accept any disruption to the ceremony.

The new legislation has proved controversial and sparked violent protests.

The anti-gay-marriage lobby, backed by the Catholic Church and conservative opposition, argues the bill undermines an essential building block of society.

The ceremony was broadcast live on French TV.


European countries to be allowed to ease austerity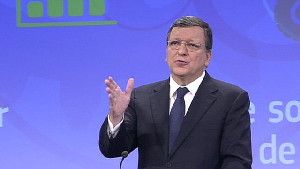 BBC.com

The European Commission has said it will allow some EU member states to slow their pace of austerity cuts, amid concerns over growth.

France, Spain, Poland, Portugal, the Netherlands and Slovenia are all being given more time to complete their austerity plans.

France will get two more years to bring its budget deficit below 3% of GDP.

Commission president Jose Manuel Barroso said the extra time must be "used wisely" to lift competitiveness.

The measures came as part of the European Commission's country-specific recommendations.

Spain, Poland and Slovenia will also get two more years to bring down their budget deficits though spending cuts and tax increases.


Personalized Coca-Colas, But Not If Your Name Is Mohammed Or Maria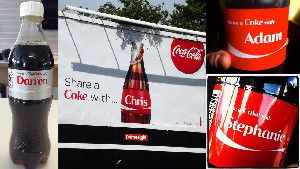 by Allison Aubrey

Remember the disappointment you felt as a kid at the souvenir shop when that personalized key chain wasn't available in your name? For me, it was never finding "Allison" with two L's. My colleague Maria says she was always stuck with "Mary" as her only option.

of Coca-Cola's new "Share a Coke" campaign are having similar frustrations. As part of its new campaign, which recently launched in Europe, the soda giant is printing popular first names on labels of Coke, Diet Coke and Coke Zero.

"What about my name?" writes Cinnamon Francis-Burnett on Facebook. And Melanie Price-Morgan asks, "Will you be having a Melanie bottle out soon please?"

The campaign, presumably, is aimed at getting consumers to "connect" with the brand in a more personal way. But already there's a bit of a backlash.

In Israel, there's a brouhaha over the exclusion of Arabic names such as Mohammed. And according to this Washington Post , one Arab-Israeli citizen has raised legal concerns, calling the campaign discriminatory.


Syria conflict: Hopes for peace conference may be dashed
Fighting in Syria shows signs of turning into a sectarian-fueled conflagration that pulls in neighbors and pits world powers against one another.
By Patrick J. McDonnell and Paul Richter, Los Angeles Times

BEIRUT— With violence increasingly spilling over Syria's borders, refugees swamping its neighbors and new arms transfers to both sides on the horizon, a solution to the Syrian conflict has rarely seemed so urgent — and so far beyond reach.

U.S. and Russian officials this month raised hope for a peace conference that could lead to a transitional government and, eventually, free elections. The accord between Washington and Moscow, long at loggerheads on Syria, followed a United Nations-backed formula long ignored as outside powers on both sides pushed their Syrian proxies for victory.

It's unclear now, however, whether the conference will even take place. Instead, more than two years after it began, the Syrian conflict shows signs of morphing into a sectarian-fueled conflagration that drags in neighboring nations and pits global powers and their allies against one another in the world's most volatile region.

On Tuesday, backers of each side accused the other of hypocrisy over arms sales. The prospect of Britain and France arming Syrian rebels was met with a Russian threat to ship sophisticated antiaircraft weapons to the government of Syrian President Bashar Assad.


World's oldest complete Torah believed found in Italy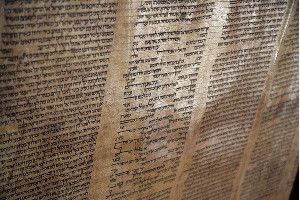 By Tom Kington

ROME -- An Italian academic has discovered what is believed to be the world's oldest complete Torah -- the holy book of Judaism -- dating back as far as the 12th century.

The scroll of fine lambskin, which measures 118 feet by 25 inches when unrolled, had long sat unnoticed at the University of Bologna, overlooked after being mistakenly dated to the 17th century. But when Hebrew studies professor Mauro Perani examined the Torah this year, he realized the writing had to be much earlier.

Perani noticed that the text did not conform with changes made to the rules of Torah-writing in the 12th century and contained letters and symbols that were banned thereafter.

Perani contacted scholars around the world who agreed with his suspicions. To confirm his theory, he then had the scroll carbon-dated at the University of Salento in Italy and the University of Illinois. The results dated the manuscript to between 1155 and 1225.