Interrogatories
Do you smoke? If not now, did you ever? How hard was it to quit?
What living person do you most admire?
What is the most overrated virtue?
If you were to die and come back as a person or thing, what do you think it would be?
If you could choose what to come back as, would it be the same?
The Twitter Emitter
Conservatives urge the poor to have lots of kids so they can keep them economically desperate & then exploit them as cheap labor & soldiers

— Tom Wellborn (@TLW3) May 30, 2013
I do agree with @ewerickson that men and women should play 'complimentary roles'. Praising each other all the time sounds great!

— Danielle(@DCPlod) May 30, 2013
I have to admit, fundies like Erick Erickson do make me question my belief in evolution. Just not the way they intend.

— Danielle(@DCPlod) May 30, 2013
So, @senjohnmccain says he can tell good people from bad. Yeah. This is the guy who picked Palin!

— Peter Flom (@peterflom) May 30, 2013
Michele Bachmann once tried to convert to Buddhism but the Dalai Lama felt she was already too Empty.

— John Fugelsang (@JohnFugelsang) May 30, 2013
Airplanes have now banned tweezers. I think anyone who can hijack a plane with tweezers deserves the plane.

— Grumpy Cat(@ItsTheGrumpyCat) May 30, 2013
My social media consultant says I need to do a better job using hashtags. #FuckThatGuy

— God (@TheTweetOfGod) May 30, 2013
The name CONstitution sounds so negative. Since 'pro' is the opposite of 'con' shouldn't we call it prosti.....oh wait. OK.

— Bill Murray (@BiIIMurray) May 30, 2013
I think Erick Erickson has confused the ability to eat cheese and belch the National Anthem with being an alpha male.

— Larry Madill (@larrymadill) May 30, 2013
How to tell your theories about what women should be allowed to do are outdated: You have theories about what women should be allowed to do.

— pourmecoffee (@pourmecoffee) May 30, 2013
On This Day
In 1790, the first US copyright law, called (oddly enough) the Copyright Act of 1790, went into effect.
In 1854, "civil death" was abolished in France. This was where a felon (or other person under this decree) could be stripped of all rights, even the right not to be murdered. A minor form is still practiced here in the US, where felons lose their right to vote, and the Senate may soon do similar by not allowing felons to collect food stamps.
In 1859, Big Ben began keeping time.
In 1889, Johnstown, Pennsylvania was wiped out when the South Fork Dam failed. This was one of the first cases where the American Red Cross came to the rescue. Victims tried to sue the dam owners and lost in court, but public outrage eventually led to a change in liability laws.
In 1962, Israel hanged Adolf Eichmann for his role in the atrocities of the Holocaust.
In 2003, Christian terrorist Eric Rudolph, wanted for the bombings of an abortion clinic and the Atlanta Olympics, was captured in North Carolina. He is presently serving four life sentences.
In 2009, Dr. George Tiller was murdered in his church by an anti-abortion activist.
Born on This Day
1535 – Alessandro Allori, Italian painter (d. 1607)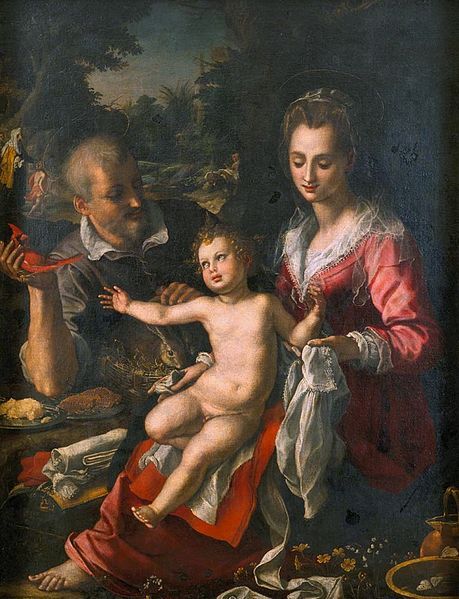 1754 – Andrea Appiani, Italian painter (d. 1817)
1760 - George Garrard, British painter (d. 1826)
1790 - Raymond Monvoisin, French painter (d. 1870)
1809 - Frederik Hansen Sødring, Danish landscape painter (d. 1862)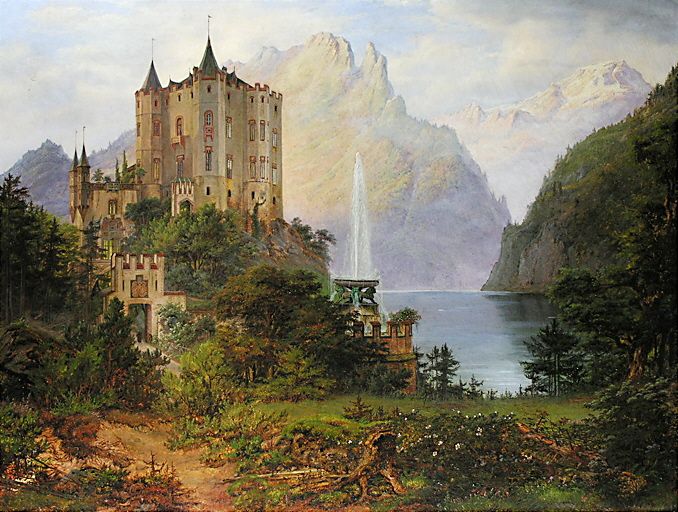 1819 – Walt Whitman, American poet (d. 1892)
1821 - Henriëtte Ronner-Knip, Dutch painter specializing in kittens (d. 1909)
1827 - Nicolaas Riegen, Dutch marine painter (d. 1889)
1853 - Eugène-Alexis Girardet, French painter (d. 1907)
1857 – Pope Pius XI (d. 1939)
1860 – Walter Sickert, English painter (d. 1942)
1860 - Archibald Thorburn, US painter (d. 1935)
1862 - Mikhail Nesterov, painter (d. 1942)
1892 – Michel Kikoine, Belarusian painter (d. 1968)
1894 – Fred Allen, American comedian (d. 1956)
1908 – Don Ameche, American actor (d. 1993)
1921 – Alida Valli, Italian actress (d. 2006)
1922 – Denholm Elliott, English actor (d. 1992)
1923 – Rainier III, Prince of Monaco (d. 2005)
1930 – Clint Eastwood, American chair wrangler
1938 – Peter Yarrow, American singer-songwriter, guitarist, and producer (Peter, Paul and Mary)
1943 – Sharon Gless, American actress
1943 – Joe Namath, American football player and actor
1947 – Junior Campbell, Scottish singer-songwriter, musician, producer, and composer (The Marmalade)
1948 – John Bonham, English drummer and songwriter (Led Zeppelin) (d. 1980)
1954 – Vicki Sue Robinson, American actress and singer (d. 2000)
1956 – Fritz Hilpert, German musician (Kraftwerk)
1963 – Hugh Dillon, Canadian singer, producer, and actor (Headstones)
1964 – Darryl McDaniels, American rapper and producer (Run-D.M.C.)
1976 – Colin Farrell, Irish actor
1980 – Andy Hurley, American drummer (Fall Out Boy, The Damned Things, Project Rocket)
Died on This Day
1594 – Tintoretto, Italian painter (b. 1518)
1809 – Joseph Haydn, Austrian composer (b. 1732)
1837 - Nicolas André Monsiau, French painter (b. 1754)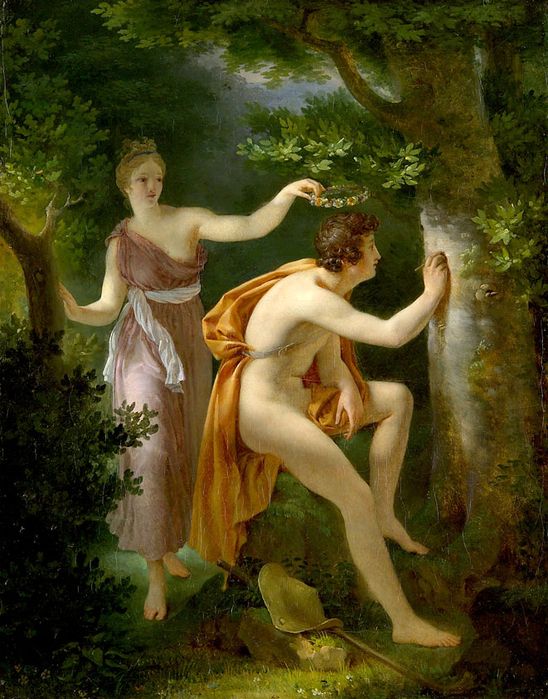 1915 - John White Alexander, painter (b. 1856)
1916 - Egisto Lancerotto, Italian painter (b. 1848)
1931 – Willy Stöwer, German artist (b. 1864)
1967 – Billy Strayhorn, American composer, pianist, and arranger (b. 1915)
1983 – Jack Dempsey, American boxer (b. 1895) (see Tipple Jar)
1996 – Timothy Leary, American psychologist and writer (b. 1920)
2000 – Tito Puente, American musician and producer (b. 1923)
2000 – Johnnie Taylor, American singer (b. 1938)
2006 – Lula Mae Hardaway, American songwriter, mother of singer Stevie Wonder (b. 1930)
Today is
World No Tobacco Day
National Macaroon Day
Speak in Complete Sentences Day
Save Your Hearing Day
What You Think Upon Grows Day