While watching The Stephanie Miller Show earlier this week she highlighted an excellent program that helps deployed military personnel who have pets. As a pet owner (parent to Fred and Max) it seemed a natural for Stephanie to highlight such a program. Since many here at DK ask what else they can do to support our deployed military I thought I'd highlight one of the fostering programs.
Guardian Angel's for Soldier's Pet's has been around since 2005 and I'm surprised with so many pet owners and animal lovers here at DK we haven't heard more about them before now. Here's your chance to help a deployed military personnel who doesn't have someone to look after their beloved pet. There are a few other organizations which may have similar programs, I encourage you to investigate those nearest you.
Netroots For The Troops® is just $1500 shy of our goal for this year thanks again to everyone who has shown your support with your donations.
Make a donation today. Donate $20 $50 $100 $250 or $__ now.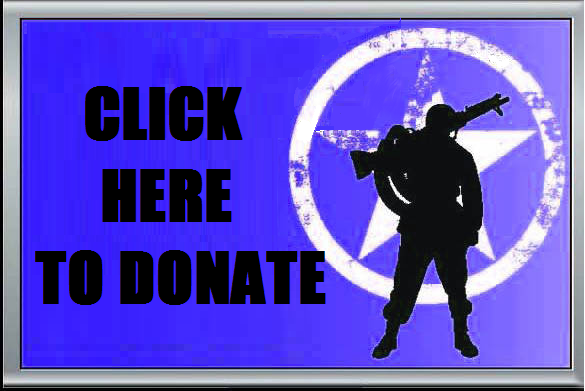 Netroots For The Troops®
---
It's Been Twelve Years.
They're Still There.
We Still Have A Mission.
Netroots For The Troops®
Come this Fall it will be twelve years that we have had combat deployed personnel in Afghanistan. There were among those deployed that year many future Kossacks, including Jon Soltz, Brandon Friedman and Richard Smith. Netroots For The Troops® didn't exist yet, neither did this site. Netroots For The Troops® was waiting for this site. Netroots Nation was waiting for this site and Netroots For The Troops® needed Netroots Nation to be for us to be.
As an organization Netroots For The Troops® has had its detractors, but we've always had more supporters. Our detractors haven't always worked in the sunlight. Our supporters and volunteers have had many faces and have expanded and contracted. Our detractors have said every year that we didn't need to be and by next year the troops would be home anyway. It's been twelve years, they're still there, we still have a mission.
Our mission started in 2008, during the sixth year of this war. We have been there ever since. We're not as big as Wounded Warrior Project or IAVA and other organizations founded because of this war. WWP and IAVA's Executive Directors salaries are larger than our annual budgets. But our ambitions have never been that large. Our administrative staff consists of two people, neither of who are paid. We basically do two things; 1) raise money for Care Packages 2) assemble Care Packages at Netroots Nation and ship them out. However, it's important to point out that so far we haven't shipped cheap Care Packages, even in the first year when 99% of the items were donated by you guys. (But the logistics of that venture were crazy and the burden on kossack roses was more than we could ask of anyone again).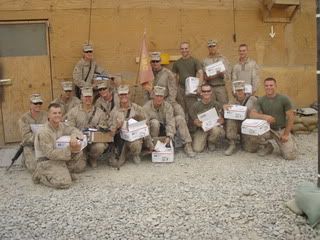 Our goal every year since 2009 has been to send 600 Care Packages; we've never hit that goal. In total since 2008 we have sent more than 1200 Care Packages, 99% of them from Netroots Nation. We have sent separate special request several times either as single Care Packages or bulk items to entire units (sunglasses, T-shirts etc. and Mechanix Wear gloves). This year our goal is more modest. We'd like to raise $15,000 to send 100-150 Care Packages. Two items we can't put in our packages this year due to cost are gel insoles and Mechanix Wear gloves. Our cost for 2 pair of Mechanix Wear gloves and a pair of gel insoles is almost $50. Their bulk will be replaced by another jar of peanut butter and maybe another pound of coffee, two other highly prized items.
Netroots For The Troops® recognizes that Daily Kos is bombarded by requests for funds, we helped open the door to non-political donation requests here on Daily Kos and hardly a week goes by without someone requesting a donation for someone or something worthwhile. We also recognize that you are war weary, but remember this; it's been twelve years, they're still there, we still have a mission.
Also, remember this, most of the young men and women serving now in Afghanistan weren't even teenagers when this war began. We have an obligation not to overlook them or forget the sacrifices they are making. They had nothing to do with why we're there. They volunteered to serve their country, most of us haven't walked in their shoes and don't know the reasons for their service, it doesn't matter. They're there we're here, they… they deserve our support. You can still work to make sure we leave Afghanistan at the end of 2014; that is a separate issue. Will you support these young men and women? Make a donation today. Donate $20 $50 $100 $250 or $__ now.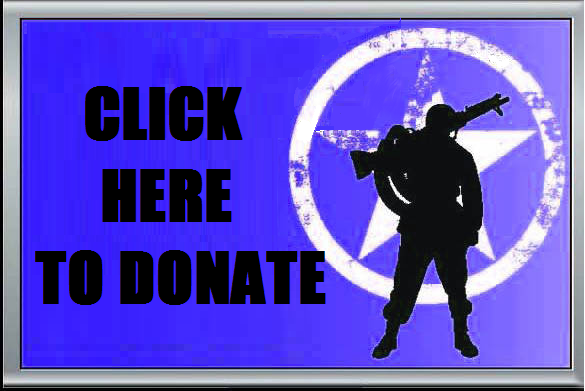 Thank you from the entire 2013 NFTT Team.
---
Netroots For The Troops® is a project of Netroots for the Troops, Inc., a Virginia non-profit corporation. The organization raises money for the assembly, mailing and delivery of Care Packages to American military in war zones and to provide assistance to military families in the United States. Netroots For The Troops, Inc. is a 501(c)3 tax-exempt organization.

1) If you comment you have to recommend all comments. (in order to receive mojo you have to give mojo. It's only good mojo manners.)
2) Everything you say may be taken as a joke (so if you ask a question, expect a silly answer)
3) You must recommend the diary (and pimp it unapologetically)
4) You don't have to comment to recommend.
5) You can't steal my idea (right, like that ain't goin' to happen)
6) Please, no pictures or YouTubes until after 300 comments. Now, after 300, use a little common courtesy and be responsible in the number.
7) Mojo mojo mojo mojo, mojo mojo mojo.
8) TexDem (that's me) is not bound by the guidelines. Heh

Mojo Friday Goals


A. At least 300 different commenters and 1000 comments by 1:30 PM EST and 1500 by 5:00 PM EST Friday Night that it's posted.

B. 100 recommends for each comment, at least.

C. Stay on Recommend List at least five hours (this requires some strategic planning by you guys, refer to guideline #3)

D. At least 200 diary recommends. 300 would be better, spread the word.

E. And always, fun fun fun.

F. Have at least 75% average participation rate as seen here in the Mojo Friday Postgame Show by Woodtick and bjedward.

G. (New) Have at least 30 kossacks over 90% participation (see here for some tips).

H. Overload the servers with recommends, not to mention dominate Top Comments Mojo list. (we do tend to mess with the site with all of our recommends at one time)(also, to dominate the Top Comments Top Mojo we need at least 50 comments with over 200 recommends, see guideline B)

I. That's enough for now. (Have a suggestion? Post it.)

MKinTN posted a diary to help everyone achieve greater success called How to Succeed at Mojo Friday Without Really Trying.
For those of you new to MF (Mojo Friday) we have our own lingo about a few things. Thank's to MF'er Jez (the link will explain) go to this diary for a little more fun and explanation. Official Mojo Friday Snecktionary.