A special edition of my monthly diary showcasing the pictures taken by the White House Photography staff. This is a follow up diary to the one I did last year for Netroots for the Troops. This year I'll be posting pictures that the White House staff has taken since June of last year.

All photographs were taken by the White House Photography staff lead by Pete Souza.
2012
---
---
---
---
---
---
---
---
---
---
---
2013
---
---
---
---
---
White House Photography Disclaimer:
This official White House photograph is being made available only for publication by news organizations and/or for personal use printing by the subject(s) of the photograph. The photograph may not be manipulated in any way and may not be used in commercial or political materials, advertisements, emails, products, promotions that in any way suggests approval or endorsement of the President, the First Family, or the White House.
I know a lot of people don't have the time to check out the
White House's photostream at Flickr
so I put together this diary at the end of each month for everyone.
If you see an image you really like I encourage you to click through using the links I've provided under each image and view that photo in a larger format (in cases where there are no links that is because the White House has not yet uploaded that image to Flickr). Also, you can order prints through Flickr or download full sized files to print at home if you'd like. I've printed quite a few over the years to hang in my office here at school.
Please feel free to add your favorite White House Photo Staff pictures in the comments that I missed and you'd like to share with everyone.
---
---
Netroots For The Troops®
---
It's Been Twelve Years.
They're Still There.
We Still Have A Mission.
Netroots For The Troops®
Come this Fall it will be twelve years that we have had combat deployed personnel in Afghanistan. There were among those deployed that year many future Kossacks, including Jon Soltz, Brandon Friedman and Richard Smith. Netroots For The Troops® didn't exist yet, neither did this site. Netroots For The Troops® was waiting for this site. Netroots Nation was waiting for this site and Netroots For The Troops® needed Netroots Nation to be for us to be.
As an organization Netroots For The Troops® has had its detractors, but we've always had more supporters. Our detractors haven't always worked in the sunlight. Our supporters and volunteers have had many faces and have expanded and contracted. Our detractors have said every year that we didn't need to be and by next year the troops would be home anyway. It's been twelve years, they're still there, we still have a mission.
Our mission started in 2008, during the sixth year of this war. We have been there ever since. We're not as big as Wounded Warrior Project or IAVA and other organizations founded because of this war. WWP and IAVA's Executive Directors salaries are larger than our annual budgets. But our ambitions have never been that large. Our administrative staff consists of two people, neither of who are paid. We basically do two things; 1) raise money for Care Packages 2) assemble Care Packages at Netroots Nation and ship them out. However, it's important to point out that so far we haven't shipped cheap Care Packages, even in the first year when 99% of the items were donated by you guys. (But the logistics of that venture were crazy and the burden on kossack roses was more than we could ask of anyone again).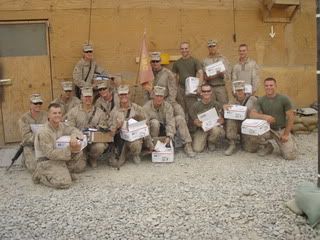 Our goal every year since 2009 has been to send 600 Care Packages; we've never hit that goal. In total since 2008 we have sent more than 1200 Care Packages, 99% of them from Netroots Nation. We have sent separate special request several times either as single Care Packages or bulk items to entire units (sunglasses, T-shirts etc. and Mechanix Wear gloves). This year our goal is more modest. We'd like to raise $15,000 to send 100-150 Care Packages. Two items we can't put in our packages this year due to cost are gel insoles and Mechanix Wear gloves. Our cost for 2 pair of Mechanix Wear gloves and a pair of gel insoles is almost $50. Their bulk will be replaced by another jar of peanut butter and maybe another pound of coffee, two other highly prized items.
Netroots For The Troops® recognizes that Daily Kos is bombarded by requests for funds, we helped open the door to non-political donation requests here on Daily Kos and hardly a week goes by without someone requesting a donation for someone or something worthwhile. We also recognize that you are war weary, but remember this; it's been twelve years, they're still there, we still have a mission.
Also, remember this, most of the young men and women serving now in Afghanistan weren't even teenagers when this war began. We have an obligation not to overlook them or forget the sacrifices they are making. They had nothing to do with why we're there. They volunteered to serve their country, most of us haven't walked in their shoes and don't know the reasons for their service, it doesn't matter. They're there we're here, they… they deserve our support. You can still work to make sure we leave Afghanistan at the end of 2014; that is a separate issue. Will you support these young men and women? Make a donation today. Donate $20 $50 $100 $250 or $___ now.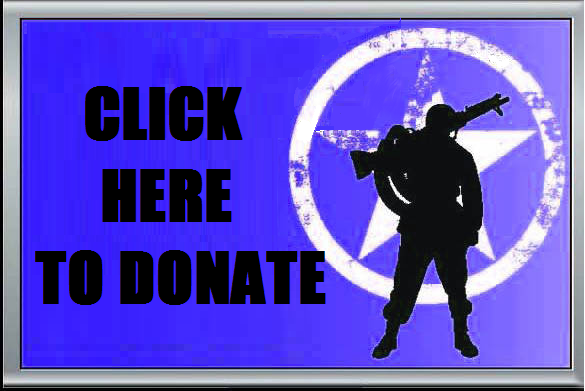 Thank you from the entire 2013 NFTT Team.
---
Netroots For The Troops® is a project of Netroots for the Troops, Inc., a Virginia non-profit corporation. The organization raises money for the assembly, mailing and delivery of Care Packages to American military in war zones and to provide assistance to military families in the United States. Netroots For The Troops, Inc. is a 501(c)3 tax-exempt organization.