They put out this fossil fool plan for public comment, and got over 124,000 comments. Well, they asked. Now, our favorite permitting agencies have a good idea what many members of the public have to say of the planned Gateway Pacific coal export terminal, which is widely understood in our community to be Pretty Much the Dumbest Idea Ever.
While many of those comments were marshaled by organizations like 350.org through their web sites, over 10,000 of them - that's ten thousand! - were individually written comments by people who took the time to understand the issues involved in coal export, and then provided focused comments on the significance of those impacts they were most concerned about.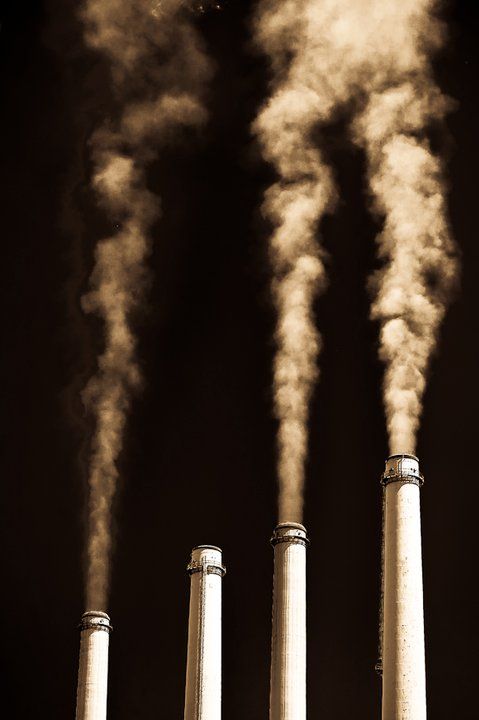 The end product
A huge concern: Stoking the fires of climate destruction by sending 48 million more tons of coal, per year, to China, to be turned into 68 million metric tons of CO2 emissions each and every year. There are not too many projects that are up the Keystone category of scale - ultimately contributing CO2 emissions measured in gigatons over a few decades.
For another view of the sheer scale of this proposal, the entire state of Washington currently emits just over 100 million tons of CO2 per year, and our targeted reductions according to state law will result in a lowering of these emissions to 70 million tons per year by 2035. Therefore, just one coal port can result in close to doubling our annual GHG emissions for the whole state, at just the time when it will be imperative to make even steeper reductions than currently planned.

The hinge point of this matter is whether the coal port will have to take responsibility for those emissions. Terminal promoters says that "China will burn that much coal anyway," meaning that our providing coal will not measurably affect the quantity of emissions.

Take Responsibility!
Potential responses start with the factual. When you add to the supply of something in a market, its price goes down. When the price goes down, more gets used. It's called economics.
Another important response is moral. It's never reasonable to participate in something harmful on the theory that it will otherwise occur anyway.
But today, let's go with another approach. Let's suppose for a moment that the pro-terminal approach is true — that there is no way to stop further massive increases in Chinese coal consumption, that the coal for those increases will come from somewhere, no matter what.
This scenario contains a baked-in assumption that there will be no systematic change in the way that the world approaches greenhouse gas emissions, global warming, and the environment generally.
Let's be clear on the outcome: it's very, very bad. For China, for us, and for the world. It is a profoundly dismal outlook.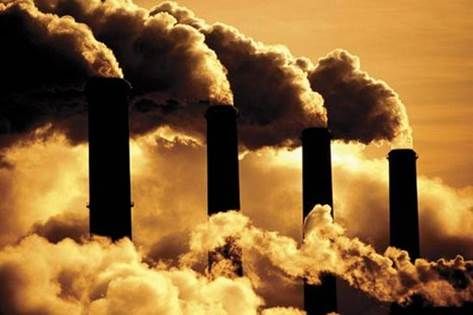 Combustapalooza
Preemptively giving in to this worst-case scenario is, by reflection, the worst possible decision we could make as a community and a country. Giving in simply allows others to promote giving in as well, pointing their finger at our actions.
Promulgating this idea that "there's nothing you can do" is not limited to the proposed coal port — it's part of a larger climate misinformation campaign that's been going on for many years. Previously, climate deniers funded by the fossil fuel industry focused their efforts on spreading doubt about the reality of climate change. That's been shredded by recent events such as super-storm Sandy, so the fallback position is to say that nothing can be done.

Cradle
The only real hope for salvaging our climate is to make decisions that, in every case, reflect and create the potential for much better outcomes. For instance, a very small number of coal countries, as few as four (US, Australia, Indonesia, Mongolia), could agree to limit coal exports to help meet global climate goals. An increase in the price of coal, as well as other factors like severe local pollution, may deflect China away from expanded coal use and into a further increase in its already very aggressive renewables development. The simple fact of the world seeing the United States make responsible climate choices could encourage and embolden climate action everywhere.
Those good outcomes may occur, or they may not. The only certainty is that if we don't even try, they will not happen.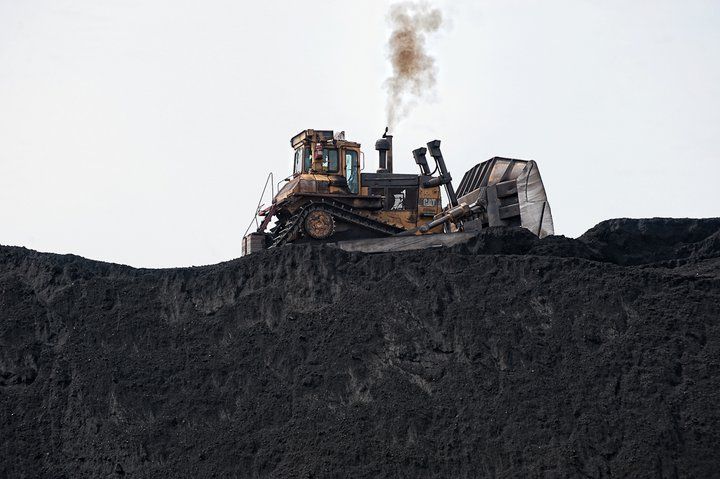 To
From the list of possibilities above, just one example of a positive trend is the growing awareness and activism in China regarding the health effects of air pollution. Not long ago, the people in mainland China were generally willing to accept egregiously bad air quality in exchange for what was presented as progress. Very quickly, that is no longer so true, as members of the new middle class discover that they cannot breathe disposable income. Over twenty years ago, I saw this occurring in Taipei, Taiwan, which at the time had some of the worst air quality in the world. It was just horrifying, and one of the big reasons I left there in 1987 was to avoid ingesting more soot in every breath. These days, Taiwan has good, and continually improving, air quality.
Grave
This very basic idea — that people in China care about their health and are starting to do something about worsening air pollution — undermines a line that we have been fed time after time. We keep hearing that China will increase their emissions of pollution, including greenhouse gases, no matter what. That line is false, and is intended for only one purpose, which is to discourage us from action.
The connected nature of the world economy and world trade may cause some people to believe they can get away with saying "it will happen anyway." The connected nature of world communications will help us refute that fatalism, by helping all of the people who care about our environment to find each other, work together, and simply take heart in the fact so many people, in so many countries, are working right now to protect our environment and climate.
Any time you think that you don't have a choice, you actually do.
Any time you think you have to do something that's wrong, you don't.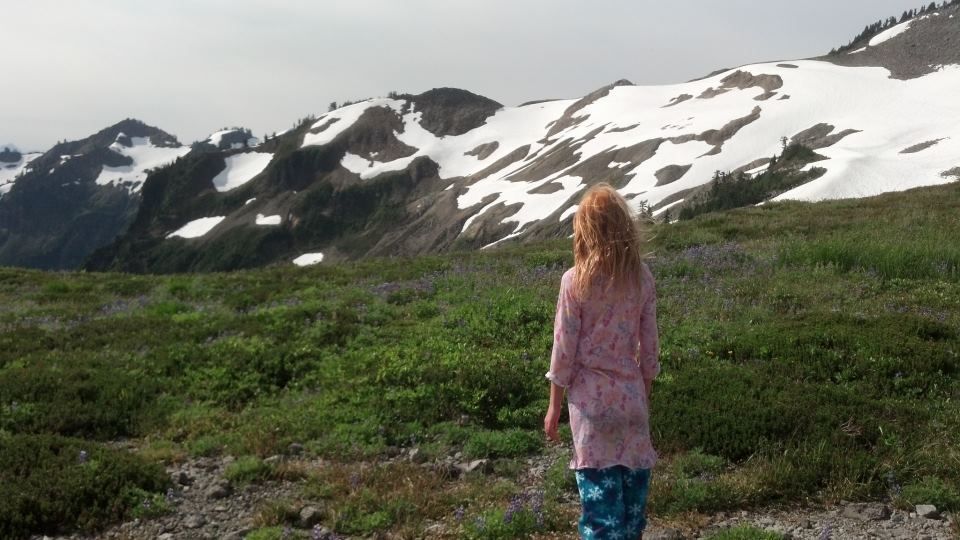 Our Future - Worth Saving
Not Here
Not Today
Not Any More


We shall not participate in our own destruction.
Images Courtesy of
Paul K Anderson
Previous entries in this series, in chronological order first to most recent:
We shall not participate in our own destruction
Pretty much the dumbest idea ever
Can a community defy a cabal of multi-national corporations?
Great for the coal cabal! For us, not so much
And So it Begins
Right Brain for This Decision?
101 Reasons to be Concerned About Coal Export
On Refusing to be Rounded out of Existence
Who Are the Welfare Queens Now?
There Is No Daylight
Tis the Season to Decide Our Future
They've Got the Money. We've Got the Humans!
The House of Actual Reality
Permanence
Collision With Reality
References
• Washington State GHG emissions are published by WA Department of Ecology — the most recent inventory, published in 2010, covers emissions through 2008. Total 2008 emissions were 101.5 million metric tons of CO2 equivalent. The emissions consist mostly of CO2, and in addition there are smaller quantities of other greenhouse gases, which have a stronger greenhouse effect than CO2. The report is Here
• Washington State GHG reduction targets are part of state law: RCW 70.235.020 (online at Here.) The 2020 target is equal to the 1990 emissions level, which was 92.9 million metric tons GHG equivalent. The 2035 target is a further 25 percent reduction from the 1990/2020 level, at 69.75 million metric tons per year.
• Emission factors for carbon dioxide emissions from coal are generally expressed in pounds of CO2 emissions per million BTU's of heating value (MMbtu). An emission factor from EIA is 212.7 lb/MMBTU for Wyoming sub-bituminous coal (Linky). That coal has a heating value of about 8,500 MMbtu/ton of coal. Do the math and you get 1.8 tons of CO2 emissions per ton of coal.
• A source of some confusion may be the fact of chemistry that, if you burn carbon, you get more than 3 times the weight of carbon as CO2. Starting with a standard carbon atom with an atomic weight of 12, you add two oxygen atoms and the result is CO2 with a molecular weight of 44, which suggests that a ton of coal would yield more than 3 tons of CO2, but coal is not pure carbon. The carbon that originated from decaying organic matter is mixed in with a variety of material, such as silt, that does not burn. Sub-bituminous coal may be 60 percent carbon or less.
• There has been an avalanche of news stories about air pollution concerns in China in recent months. This appears to be partly due to the fact that the problem is now so serious that the government is no longer able to keep a lid on it in the press. This is described in a January 14 New York Times article here: Here (stupid paywall if you read >10 articles per month)