Good Morning All. I am James, also known as exlrrp
this is the Saturday Morning Home Repair Blog where the Dailykos community gets together to talk about all things construction and repair. Our genial and expert staff stand ready to aid you on your every problem
Hate to do this to ya but its time for another one of Exlrrp's Greatest Hits.
Haven't done much worth taking pictures of so here's one from the past, from a year ago
I live in the house pictured below, somewhere out in the Oregon boonies. We (mrs exlrrp and I) sold our two properties in California and bought this place back in 2004. we'd found it on the internet. We love living in Oregon, its the perfect place for people on a fixed budget. I am a retired building contractor/home inspector/remodeler so it was just my meat. I'm glad I had that skillset because I could not have lived here without it. I am well on the way to having rebuilt this whole house and by the time I'm done, the only similar thing to the house I bought will be its basic shape and that will have been changed some.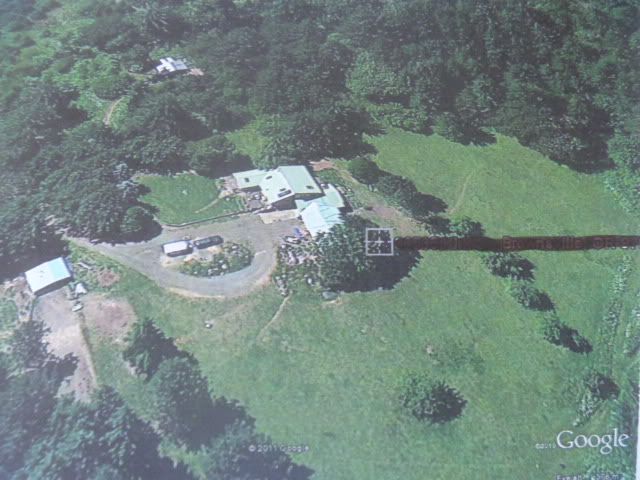 Lemme See: since 2004 I have added two complete baths going from a 2 1/2 bath to a 4 bath house. I built mrs e a suite of rooms in existing space. Ive painted the whole house inside.The only room I have not done anything to yet is the kitchen which should have been this year but looks like it will get put off. Ive done so much to it I forget it all.
Lets just say I'm always working on it if I'm not traveling or playing golf, which I do frequently.
My current ongoing project is putting new siding on and painting the outside of the house. There were 4 different types of siding on this house when I started, not counting the metal siding on the garage. when I'm done there will only be 2 kinds (not counting the garage) and they'll both look very similar. I'm also painting the house and trim two tone green, getting rid of that horrible orange color Ive always hated. Nobody ever paints a house orange except the clown I bought this place from. when You see an orange house you'll know why.
the photos below show last years ongoing siding project on my wife's suite. I do all the skilled work, with a helper for the grunt work. I just bought a bunch more siding, Hardiplank, its sitting there waiting to be painted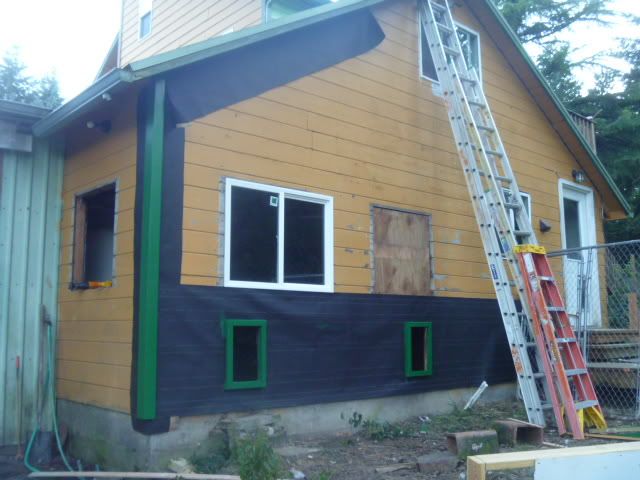 I do a lot on this house I call "Fixin' Stupid." The guy who owned this house before me shouldn't have been allowed by law even to hold basic tools. He was your complete KnowNothing but he thought he knew everything. he effed up pretty much everything he touched and If I'd known all the things he did I might not have bought this house.
Example:


The stove you see above was installed entirely wrong. There's no incombustible surround, no hearth. there's also no clearance. So it just sat there unused ever since the clown before me installed it.
So your exlrrp had to take it out, patch the hole in the ceiling, paint it, patch the hole in the metal roof and then fight the dam thing down the stairs on the dolly. Anybody want it? Come and get it!!

So thats why its taking me so long to completely finish this house---all the time it takes Fixin' Stupid before I can get to building.
So now you know about me, lets hear about you.
Throwing the floor open for your tales, problems, suggestions and comments