Many small town museums are simply old houses or old stores which are filled with historic stuff with little concern for organization or explanation. The Polson Museum in Hoquiam, Washington is filled with lots of historic stuff—almost every inch of the old house seems to be used—but, unlike many museums, the artifacts are labeled, explained, and grouped into meaningful displays.
The museum is housed in the F. Arnold Polson House which was constructed in 1924 and is a National Historic Site.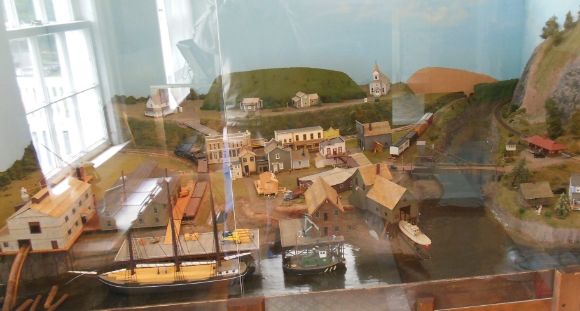 In what used to be the master bedroom there is a large model of the town and the logging that supported its economy (shown above).
Logging towns had one important business that many of the "proper" members of the community would prefer to see ignored: prostitution. Cleverly displayed in one of the closets is an explanation of the brothels and small display (shown above).