Interrogatories
Do you like camping?
If so, to what level do you rough it? Tents? Trailer? Cabin? Where is the best place you ever camped?
It's National Dry Martini Day. Tell me what you think a martini is.
I just learned today that men are oppressed. Men, please tell me how you are oppressed. Women, please tell me your favorite tools of oppression.
The Twitter Emitter
Pretty safe bet that the conservatives on the Supreme Court will do more actual legislating this year than the conservatives in Congress.

— LOLGOP (@LOLGOP) June 18, 2013
@AriMelber: "Are we a democracy where voters pick politicians, or where politicians pick their voters?"

— Touré (@Toure) June 18, 2013
@AriMelber: "Are we a democracy where voters pick politicians, or where politicians pick their voters?"

— Touré (@Toure) June 18, 2013
Sometimes Jesus asks himself, "What would some self-righteous hypocrite do?"

— God (@TheTweetOfGod) June 18, 2013
House GOP: "Our bill will ban abortion after 20 weeks with exceptions in the case of rape, subject to the approval of the rapist of course."

— Top Conservative Cat (@TeaPartyCat) June 18, 2013
Masturbation isn't a sin if you're a fetus. So many rules...

— Tom Wellborn (@TLW3) June 18, 2013
American prisons, i.e. the African American Isolation Program.

— Chris Dashiell (@cdashiell) June 18, 2013
House GOP on a pretty strict schedule now: meaningless legislation votes, pointless repeal votes, name things after Reagan, repeat cycle.

— pourmecoffee (@pourmecoffee) June 18, 2013
I think a lot of people touting CBO report that immigration reform will reduce deficit are forgetting that many immigrants have brown skin.

— rob delaney (@robdelaney) June 18, 2013
What medical school did these congressmen go to? The same one in the movie "Dead Ringers"?

— Lizz Winstead (@lizzwinstead) June 19, 2013
I'm glad banning abortions created all those new jobs.

— Larry Madill (@larrymadill) June 18, 2013
I see that the GOP rebranding is moving along nicely. #abortionbill

— Frank Vdl (@fvdlfvdl) June 18, 2013
On This Day
In 1269, France's Louis IX ordered all Jews caught in public without their yellow identification badge to be fined.
In 1862, Congress voted to outlaw slavery in U.S. Territories.
In 1865, Union troops marched into Galveston, Texas and announced that all the slaves were free under the (then more than two year old) Emancipation Proclamation.
In 1934, the FCC (Federal Communications Commission) was established.
In 1964, after a filibuster lasting 83 days, the Civil Rights Act of 1964 finally became law.
In 1987, a Louisiana law that required schools teaching evolution to also teach "creation science" was struck down by the Supreme Court (Edwards v. Aguillard).
Born on This Day*
1580 - Emilio Savonanzi, Italian painter (d. 1660)
1640 - Johann Heiss, German painter (d. 1704)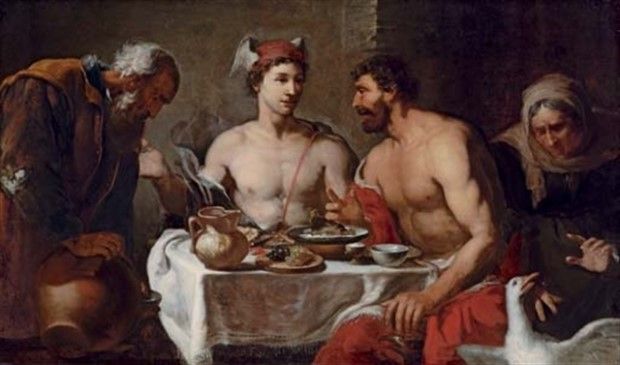 1783 - Thomas Sully, American portrait painter (d. 1872)
1815 – Cornelius Krieghoff, Canadian painter (d. 1872)
1824 - Jan Hendrik Weissenbruch, Dutch landscape painter (d. 1903)
1825 - Armand-Desiré Gautier, French painter and lithographer (d. 1894)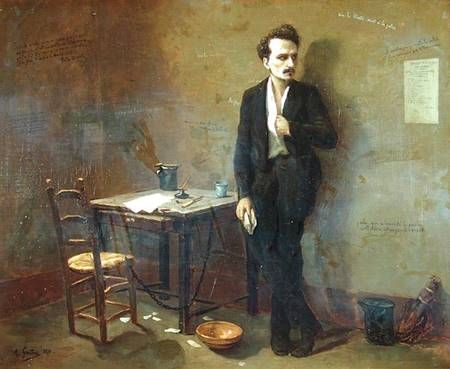 1838 - Charles Joseph Staniland, British painter and illustrator (d. 1916)
1854 - Jacob Simon Hendrik Kever, aka Hein Kever, Dutch painter (d. 1922)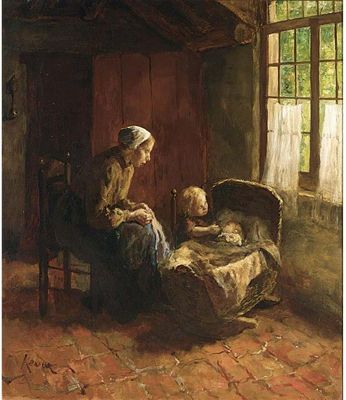 1856 - Elbert Hubbard, American writer, publisher, and philosopher, founder of the Roycroft Arts and Crafts community (d. 1915)
1872 - Charles Daniel Ward, British painter (d. 1935)
1877 – Charles Coburn, American actor (d. 1961)
1891 - Helmut Herzfelde aka "John Heartfield", German artist who pioneered art as a political tool (d. 1968) Check Google images, his anti nazi stuff is powerful.
1897 – Moe Howard, original stooge (d. 1975)
1914 – Alan Cranston, American politician (d. 2000)
1919 – Dave Lambert, American singer-songwriter and musician (Lambert, Hendricks & Ross) (d. 1966)
1930 – Gena Rowlands, American actress
1932 – Pier Angeli, Italian-American actress (d. 1972)
1932 – Marisa Pavan, Italian actress and Pier Angeli's twin sister
1939 – Al Wilson, American singer (d. 2008)
1944 – Chico Buarque, Brazilian singer-songwriter, guitarist, and poet
1947 – Salman Rushdie, Indian author
1948 – Nick Drake, influential but not too well known English singer-songwriter and musician (d. 1974)
1948 – Phylicia Rashad, American actress
1950 – Ann Wilson, American singer-songwriter and musician (Heart)
1951 – Ayman al-Zawahiri, Egyptian terrorist, 2nd leader of al-Qaeda
1953 – Larry Dunn, American musician, songwriter, and producer (Earth, Wind & Fire)
1964 – Boris Johnson, English politician (Mayor of London)
Died on This Day
1312 – Piers Gaveston, 1st Earl of Cornwall, English nobleman and favorite of King Edward II (b. 1284)
1650 – Matthäus Merian, Swiss engraver and publisher (b. 1593)
1652 - Claes Janszoon Visscher, Dutch engraver and mapmaker (b. 1587)
1805 – Louis-Jean-François Lagrenée, French painter (b. 1724)
1937 – J. M. Barrie, Scottish author (b. 1860)
1839 - Joseph Paelinck, Belgian painter (b. 1781)
1871 - Johann Fischbach, Austrian landscape and genre painter (b. 1797)
1884 - Adrian Ludwig Richter, German painter, printmaker, and illustrator (b. 1803)
1886 - Rudolf Kremlicka, Czech artist (d. 1932)
1928 - Maria Katarina Wiik, Finnish painter (b. 1853)
1935 - Harald Oskar Sohlberg, Norwegian painter (b. 1869)
1951 - Jozsef Egry, Hungarian painter (b. 1883)
1953 - Harold Pierce Cazneaux, Australian photographer (b. 1878)
1984 – Lee Krasner, American painter (b. 1908)
1991 – Jean Arthur, American actress (b. 1900)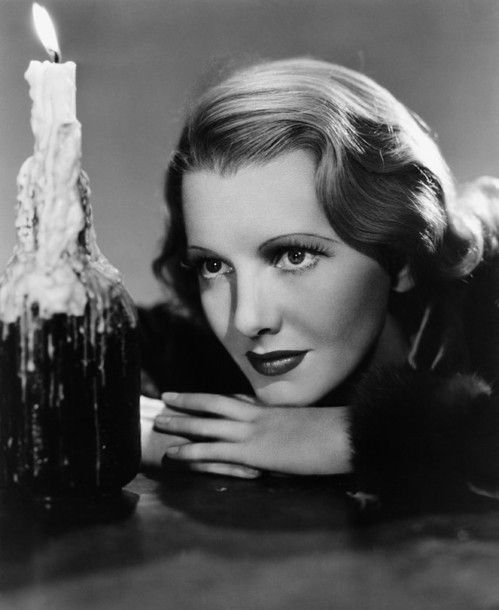 1997 – Bobby Helms, American singer (b. 1933)
Today is
Juneteenth
World Sickle Cell Day
World Sauntering Day
National Dry Martini Day