But First, A Word From Our Sponsor:
Top Comments recognizes the previous day's Top Mojo and strives to promote each day's outstanding comments through nominations made by Kossacks like you. Please send comments (before 9:30pm ET) by email to topcomments@gmail.com or by our KosMail message board. Just click on the Spinning Top™ to make a submission. Look for the Spinning Top™ to pop up in diaries posts around Daily Kos.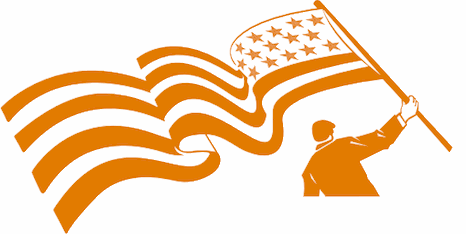 Make sure that you include the direct link to the comment (the URL), which is available by clicking on that comment's date/time. Please let us know your Daily Kos user name if you use email so we can credit you properly. If you send a writeup with the link, we can include that as well. The diarist poster reserves the right to edit all content.
Please come in. You're invited to make yourself at home! Join us beneath the doodle...
The National Organization for Marriage is holding its breath and turning blue because the Pew Research Center released a study showing that the media was reflecting the rapid shift in public opinion occurring towards extending full equality to LGBT Americans. Their press release today demanded that their tired old message of intolerance and hatred of teh gay be given more attention or they will roll around on the floor, kicking their legs and soiling themselves.

Washington, D.C. — Citing an independent news analysis, the National Organization for Marriage (NOM) today criticized the national news media for their overwhelming bias in favor of same-sex 'marriage.' According to the study released by The Pew Center's Project for Excellence in Journalism, stories with more statements supporting same-sex 'marriage' outweighed those with more statements opposing it by a margin of roughly 5-to-1.

"Those of us on the front lines of defending true marriage have experienced first-hand the news media's bias in favor of redefining marriage," said Brian Brown, NOM's president. "But this important new study proves that the news media is overwhelmingly biased in favor of same-sex 'marriage,' leaving viewers to wonder if they are trying to shape the news rather than cover it."

The Pew Center journalism research project studied nearly 500 news stories published from March 18 through May 12 and found that nearly half (47%) primarily focused on support for same-sex 'marriage,' while only 9% primarily focused on opposition. In contrast to the news media treatment of the issue, the Pew Center study found that comments by the public via Twitter were evenly split (31% in favor; 28% opposed), reflecting the close division of the country on whether marriage should be redefined to accommodate same-sex couples.

"This is a fascinating study that reveals the underlying bias of the media in support of redefining marriage," Brown said. "Yet despite that, the public isn't buying it at least based on reported Twitter comments. We call on editors, producers and reporters to carefully study their own coverage in light of this proven bias, and ensure that the voices of NOM and other supporters of marriage are fairly and adequately reflected in their coverage. This is especially important in covering the upcoming Supreme Court rulings expected by the end of the month, and their aftermath."
Since this is NOM we are talking about, I'm sure I don't have mention that they twisted the study like a cross-eyed contortionist eating a pretzel. But I will anyway. From the
report
:
Within the media debate on the subject, this report found that those arguing for same-sex marriage had a more consistent message than those arguing against.

Among supporters of same-sex marriage, the main argument was framed around civil rights. Nearly half (49%) of the stories studied in the news media included the argument that same-sex couples should be allowed to marry because it is an issue of equality. This was also the most common argument to appear in the LGBT media as well as on HuffingtonPost.com.

The arguments against tended to vary more. The most common opposing argument was the idea that same-sex marriage would hurt society and harm traditional marriage, though less than a fifth of stories (18%) included this claim. Other arguments against the measure included the idea that homosexuality is immoral and that the government should not impose a new definition of marriage that strays from the traditional notion of one man and one woman.
In other words, the central message of equality is resonating. The incoherently babbled reasoning against equality is not. Like the majority of the population, the media is recognizing that the bigots have lost the debate. No amount of getting up there on our teevees and ranting about the icky gay-sex-having, "phony-marriage" doing homoseshuls is going to change the simple fact that the country is moving on, away from hate and intolerance. Pitching a fit isn't going to help. It only serves to highlight the prurient immaturity of the religious right.
NOM really needn't worry about losing their main demographic. They may be losing their footing, even on Fox...

All three of the major cable networks, for instance, had more stories with significantly more supportive statements than opposing, including Fox News.
...but as Loving v Virginia has proven, there will always be
people like them
around.

Now on to Tops!
TOP PHOTOS
June 18, 2013
Enjoy jotter's wonderful PictureQuilt™ below. Just click on the picture and it will magically take you to the comment that features that photo. Have fun, Kossacks!