As you may know, I'm dog-sitting this weekend, and let me tell you, these critters are a handful. So I didn't have much time to write a diary for tonight. But I ran across something beautiful today that I'd like to share.
Watch the video--seriously, you won't be sorry you watched it, but you might want some Kleenex handy if you're as sappy as me--and follow me below the fold.

But First, A Word From Our Sponsor:
Top Comments recognizes the previous day's Top Mojo and strives to promote each day's outstanding comments through nominations made by Kossacks like you. Please send comments (before 9:30pm ET) by email to topcomments@gmail.com or by our KosMail message board. Just click on the Spinning Top™ to make a submission. Look for the Spinning Top™ to pop up in diaries posts around Daily Kos.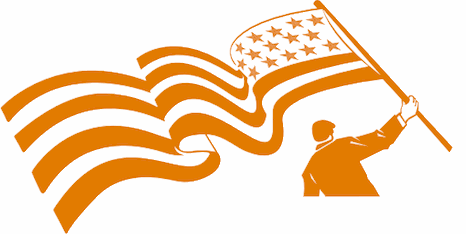 Make sure that you include the direct link to the comment (the URL), which is available by clicking on that comment's date/time. Please let us know your Daily Kos user name if you use email so we can credit you properly. If you send a writeup with the link, we can include that as well. The diarist poster reserves the right to edit all content.
Please come in. You're invited to make yourself at home! Join us beneath the doodle...
If you couldn't watch the video, here's the story. Love is Love is a photography project that documents the everyday, ordinary lives of gay and lesbian Alaskan couples. It all started when photographer Mitch Kitter and his partner were approached by a lesbian couple seeking engagement photos. She felt the need to specifically ask if they would photograph two women because two other photographers had turned her away. That really got to Mitch and his partner, and--with a simple Facebook post--the Love is Love project was born. It started with five Alaskan gay and lesbian couples, which turned into over twenty-five. And the result is really something special, as you saw in the video.
The extraordinary nature of the photography lies in the ordinariness of it. That's really the point of the project, as Mitch says in the video:

I want people to look at these pictures and see something that is out of their life, out of their experience, that they can't dispute because they look and they see it's so genuine. And maybe they don't agree with the lifestyle or the politics of it, but they can at least see that someone is genuinely happy and fufilled by being in this relationship.
And, as they say
on their website
, this portrayal of the ordinary has pretty broad implications:
One of our goals with this project was to show that love really is love. In March 25th, 2013 Alaska Senator Mark Begich stated his support for same sex couples to marry. Later Alaska's Senior Senator Lisa Murkowski said her views on marriage equality were evolving. Yesterday Senator Murkowski in an interview with KTUU announced her support for marriage equality as well. This makes her the 3rd republican senator to publicly change their views and support equal rights for all including LGBT families.

"The times have changed… You speak with particularly many young people here in this state, here around the country, and you ask them about the issue and ask them about the issue of marriage equality and where they come down on it, and it's almost a discussion where they say we're not even sure why you're deliberating and debating over it. The times have changed as we look and assess the institution of marriage." Murkowski said in her KTUU Interview

This month the Supreme Court is set to rule on DOMA and Prop 8. Our sincerest hope that thru this project, and others like it Americans continue to see that love really is love.
Really, as simple as it sounds, this is what many of our opponents need to see. They need to see that our relationships are just like theirs. They're ordinary, even dull at times. They come with good times and bad times and everything in between. We bicker, we fight, and we kiss and make up. This past weekend, my boyfriend and I got into a spat because I mindlessly used his towel. I remember thinking that the anti-marriage equality folks needed to see that, because these little fights are something everybody can relate to. And almost everybody can relate to the ordinary couples doing ordinary things in the photos of the Love is Love project. And anybody who has ever loved can see the genuine joy and love embedded in these relationships. I mean, how many of us can relate to what was said at the beginning of the video?
Love is just being yourself and having the other person accept you. To me, love is giving a part of yourself to somebody else. We can share anything with one another, we're best friends first, we make each other laugh. Love to me is complementary. Being together, sharing those life experiences. Just got a dog, a puppy, named him Link. He's 15 weeks old now. He's part of our family, so we like to call him our son. I think parenting has brought us closer together in our relationship. You only get out of a relationship what you put into it. That's what love is to me, just being able to enjoy each other's company all the time. We never get sick of each other…well, sometimes. She's a shoe hoarder, but she doesn't see it. I'm not a shoe hoarder. You don't wring out the dish rag, and you leave it at the bottom of the sink. That's the thing that drives me crazy. Raw meat, and stick it at the very top of the fridge, and the blood is leaking onto other foods. I will wake up in the middle of the night, and realize I have this much of the blanket long ways on me. It's gross. I'm like...thanks. He leaves the lights on all the time, so I have to follow behind him and turn all the lights off. We are like two old men, we have our routine. It's quite strikingly the same as traditional straight marriage. Go to Middleway, order our food, read the news press, we each have a copy. I mean down to the raw meat on the counter to the dirty socks on the floor. We all pay our bills, we have mortgages, we're exactly the same thing. We're not different.
This highlighting of the ordinariness of gay and lesbian relationships is the kind of thing that changes minds. I know it has changed my mom, and my boyfriend's mom. It won't reach everybody, of course, but the kind of humanizing that the Love is Love project does will at least give some pause and make them think about what it is they're really uncomfortable with.
It's the kind of project that needs all the exposure in the world. Here is their Facebook page--please do share, make some people cry, and maybe change some minds.
TOP PHOTOS
June 20, 2013
Enjoy jotter's wonderful PictureQuilt™ below. Just click on the picture and it will magically take you to the comment that features that photo. Have fun, Kossacks!