But First, A Word From Our Sponsor:
Top Comments recognizes the previous day's Top Mojo and strives to promote each day's outstanding comments through nominations made by Kossacks like you. Please send comments (before 9:30pm ET) by email to topcomments@gmail.com or by our KosMail message board. Just click on the Spinning Top™ to make a submission. Look for the Spinning Top™ to pop up in diaries posts around Daily Kos.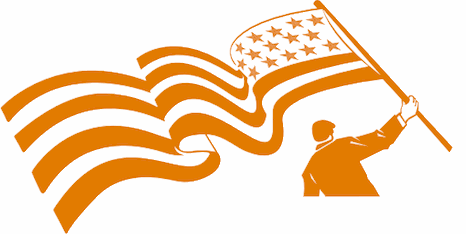 Make sure that you include the direct link to the comment (the URL), which is available by clicking on that comment's date/time. Please let us know your Daily Kos user name if you use email so we can credit you properly. If you send a writeup with the link, we can include that as well. The diarist poster reserves the right to edit all content.
Please come in. You're invited to make yourself at home! Join us beneath the doodle...
Many of you have probably already heard about the delicious time that Non Profit organization Planting Peace bought the house directly across the street from the odious Westboro Baptist Church and painted it in the rainbow flag colors to stick it in the eye of bigotry. Well, they have been active. Naming the project Equality House, they plan to use the property as a force for good against their evil, hateful neighbors and all they stand for.
For too long, the Westboro Baptist Church has been targeting the LGBTQ community with messages of hate and discrimination. Often, protesting American soldiers' funerals and organizations that support equality. This faction preaches extremism in our communities and directly targets our youth. To combat their messages of hate and to support equality and anti-bullying initiatives in schools and in our community, Planting Peace has established the Equality House in Topeka, KS.

Located directly across from the Westboro Baptist Church, the House is a symbol of equality, peace, and positive change. The house, which is painted the colors of the Pride flag, will serve as the resource center for all Planting Peace equality and anti-bullying initiatives and will stand as a visual reminder of our commitment, as global citizens, to equality for all.
Good stuff, don't you think? Founded by Aaron Jackson and John Dieubon in 2004, Planting Peace has a proven track record of do-gooding on this planet. The top of their mission statement reads simply "Our Mission: Peace". They run 4 orphanages in Haiti and 2 in India. They have distributed 10 million doses of deworming medication to children across the globe. They work to preserve our rain forests and have an initiative to plant the nutritious
Moringa Tree
near starving populations. Bringing this sort of heart to the table to combat bigotry and inequality against the LGBT community can only do great things. Planting their symbolic flag directly in the face of the most virulent and spiteful perpetrators of hate is a brilliant start.
Yesterday evening was a special moment for Equality House. Kimberly Kidwell and Katie Short were married by a fellow lesbian ministering their ceremony, right there on the front lawn for the ugliest bigots in our nation to witness. The timing was an intentional move by Mr. Jackson. He wanted to hold a wedding there to coincide with the Supreme Court rulings, making a clear statement about Equality House's intentions. He reached out on facebook to find someone interested in participating and Kidwell and Short responded.
Speaking to The Huffington Post:

Kidwell and Short live in Arkansas, just north of Little Rock -- where same-sex marriage is also illegal -- and they'd nearly resigned themselves to the fact that they wouldn't have a wedding. "Since it's illegal in Arkansas, we were really going to wait for it to become legal, but I read an article a couple of months ago that said out of the top nine states that were least likely to approve same-sex marriage, Arkansas was number one," she said, laughing. "They're real friendly here."
Family and friends escorted the betrothed to Topeka, Kansas where local businesses and individuals from the community welcomed them with flowers, cake and music as a gesture of support. Although the wedding wasn't legal in the eyes of the state, the powerful symbolism served its own valuable purpose. And I'm sure in the eyes of Kimberly and Katie, it provides a beautiful and memorable placeholder until our entire country does the right thing and allows all of us to marry the person we love.
Equality House runs entirely on donated funds. For those who may be inclined to help, they are currently fundraising for an anti-bullying and teen suicide prevention initiative. Just follow the linky.
Now on to Tops!
TOP PHOTOS
June 22, 2013
Enjoy jotter's wonderful PictureQuilt™ below. Just click on the picture and it will magically take you to the comment that features that photo. Have fun, Kossacks!