Every day is a new day and with that, a new opportunity.
EVERYONE is welcome and please join us each morning at 7:30 AM PACIFIC
to tell us what you're working on, share your show & tell, vent, whatever you want...
...this is an open thread. Nothing is off topic.
Boujou!
Once again, it's been a busy week in Indian Country.
We have good news in the form of a decision from SCOTUS, smacking down Arizona's effort to suppress the votes of Indians and other underrepresented populations.
We have two new documentaries: one on the tensions between indigenous cultural traditions and rights and the push for renewable energy; and one on the efforts of several tribal nations to reclaim their traditional foodways.
We have news of an ancient Maya city that's been discovered uncovered in eastern Mexico. I'd feel more comfortable if those doing the uncovering were not backed by rapacious industries.
And in fashion news, the powwow monkey rides again! Well, not really. It seems that he's given up his warbonnet. Now, if only Disney would learn to do likewise, but no, they had to go and develop an adult Lone Ranger/Tonto clothing line, too.
SUPREME COURT RULES FOR TRIBES IN AZ VOTING RIGHTS CASE
The big news today comes from the U.S. Supreme Court, which last Monday voted 7-2 in favor of a group of Arizona tribes, striking down that state's enhanced requirements for proof of eligibility to vote. [Dissenting were Associate Justices Thomas and Alito.]
A little over three months ago, I wrote about a National Voter Registration Act [NVRA] case pending before the U.S. Supreme Court, Arizona v. Inter Tribal Council of Arizona [ITCA]. The ITCA had sued the state of Arizona for attempting to suppress the votes of people of color, especially Indians, in violation of the NVA, more commonly known as the "Motor Voter Law." As I wrote then:
Under the NVRA, states are required to provide for voter registration using a National Mail Voter Registration Form, which includes an affirmation of citizenship. With the passage of Proposition 200, Arizona imposed more stringent voter registration requirements, including requiring "proof of citizenship" based upon specific documentary evidence determined by the state. Tens of thousands of voter registration forms subsequently were improperly rejected in violation of federal law.

In 2006, the ITCA, a group of 20 federally recognized Arizona tribes, served as lead plaintiff in a suit brought by a large number of affected groups and individuals, seeking to overturn Proposition 200. The District Court found that Proposition 200 did not conflict with the NVRA (and held for the State on all other issues). Last year, the Ninth Circuit Court of Appeals upheld the earlier decision of its own three-judge panel (which included retired Associate Justice Sandra Day O'Connor, sitting by designation), finding that the NVRA pre-empted state voter registration requirements for federal elections [.pdf]. The 9th Circuit did, however, uphold Proposition 200's polling place identification requirements.
ITCA president Terry Rambler (San Carlos Apache) is shown above outside the Supreme Court after oral arguments were heard in March. The group was represented by the D.C.-based Lawyers Committee for Civil Rights Under Law, which this year is celebrating its 50th anniversary of fighting to protect voting and other fundamental rights. The Lawyers Committee and its clients are hailing the decision as a victory for the rule of law:
"It took seven years and a series of appeals but now Arizona has to follow the law," said Lawyers' Committee Chief Counsel Jon Greenbaum. "The Supreme Court correctly interpreted Congress's clear intent. Congress saw the federal form as a stand-alone, uniform document that simplifies voter registration for citizens, not a document that gives the states license to add burdensome requirements."
Over at SCOTUSblog, however, there's quite a bit of agita over the possibility that the Court's ruling might ultimately serve to invalidate Congressional powers in this and other areas. Much of this is pinned on Scalia's wording, as follows:
We hold that 42 U. S. C. §1973gg–4 [the NVRA] precludes Arizona from requiring a Federal Form applicant to submit information beyond that required by the form itself. Arizona may, however, request anew that the EAC [Election Assistance Commission] include such a requirement among the Federal Form's state-specific instructions, and may seek judicial review of the EAC's decision under the Administrative Procedure Act.

The judgment of the Court of Appeals is affirmed.
Maybe. But when I was in law school [yes, I know that was donkey's years ago, but still], we were taught that there's a difference between held law and dicta, and just because some words are attached to the same section as the actual holding, it doesn't mean they're not simply dicta (i.e., setting no legal precedent). And Scalia's apparently-hopeful suggestion to the state of Arizona reads to me like dicta, period.
At any rate, should certain parties choose to try to invalidate other laws (or force a change in the NVRA), I have no doubt that that (among other arguments) is the case that counsel for the good guys will do their best to make. Whether the good guys would win in such a situation remains to be seen, but I admit to being heartened by this decision, since I in no way thought it was assured — and I certainly did not expect Scalia to write the majority opinion. Of course, in light of his suggestion at the end, I tend to think that it was not out of any particular ideological agreement with the merits of ITCA's position, but rather, an opportunistic long-term approach to undermining it. But for now, we have a short-term win, and it's one we and our allies need to build into a permanent voting rights framework.
You can read the Court's slip opinion here [.pdf].
To learn more about the ongoing historical campaign to suppress the Indian vote, be sure to read this diary from yesterday evening by Meteor Blades.


DOCUMENTARY EXPLORES TENSIONS BETWEEN INDIGENOUS CULTURES
AND RENEWABLE ENERGY DEVELOPMENT
Who Are My People?, a documentary by Robert Lundahl, premiered on Saturday in San Diego, California. The film explores the disconnect that occurs when non-Indians assume that using sacred ground for renewable energy is an automatic benefit that must outweigh the rights of the land's indigenous peoples to their ancestors' history and ongoing traditional practices.
At the heart of the dispute is a contest between Native American traditions and developers and government officials who contend benefits from the projects such as greenhouse gas reductions and renewable energy production outweigh their disturbance of cultural resources in the bleak desert terrain.

Some of those resources, Lundahl said, seem "downright strange to Anglo-European eyes – like enormous geoglyphs, or earth drawings, visible from space, including giant human-like forms and complex geometries."

"Stranger still," he added, "international energy companies want to build their facilities right on top of these sacred communications from the distant past. In the process, they are tearing apart the social and cultural fabric of indigenous descendants."
Mr. Lundahl is white. He has a history of making documentary films about Native subjects and issues, for which he has received a number of industry and academic awards. Those awards, however, are bestowed by the dominant culture, and are not themselves an indicator of whether he gets it right from an Indian perspective. That said, it appears that he makes an effort to showcase actual Native voices in his films, and this one appears to be no exception.

For those who wish to view the film, the release dates are listed on the film's official Web site as "Coming Soon." The site does, however, make it possible to view a trailer and read about Mr. Lundahl's artistic vision and intent. Since the premiere occurred only two days ago, it's worthwhile to keep tabs on future showings, particularly to see how it's received in the portions of Indian Country that the film covers.

More "This Week In American Indian News," Plus Latest Updates on Kossack Regional Meet-Up News, Below the Frybead Thingey
RUINS OF ANCIENT MAYA CITY UNCOVERED IN MEXICO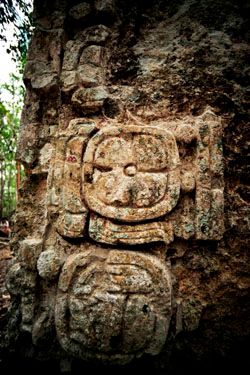 From points south, where the border crossed us . . . .
A team of archaeologists working in an eastern Mexico rain forest has uncovered the ruins of a vast and ancient Maya city.
The team, led by Ivan Sprajc, associate professor at the Slovenian Academy of Sciences and Arts, found 15 pyramids — including one that stands 75 feet (23 meters) tall — ball courts, plazas and tall, sculpted stone shafts called stelae.

They named the city Chactun, meaning "Red Rock" or "Large Rock." Sprajc said it was likely slightly less populous than the large ancient Maya city of Tikal in Guatemala, and could have been home to as many as 30,000 or 40,000 people, though further research is necessary to determine an exact estimate.

Chactun likely had its heyday during the late Classic period of Maya civilization between 600 and 900 A.D., Sprajc said.
The team says that it hopes the site will provide evidence as to why Maya civilization ended. More worrisome, though, is other evidence showing that loggers and gum extractors have raided the site within the last three decades.

The identities of the team's backers also raise concerns. Although the Mexican National Institute of Anthropology and History approved the group's research application, the team is being funded by three private entities: the National Geographic Society and two [unnamed] private European firms. A little digging [no pun intended] uncovered the names of those firms: Villas, an Austrian firm and subsidiary of Icopal a/s, an industrial construction and development corporation; and Ars Longa, a Slovenian company specializing in operating tours (as in travel tourism) for Europeans to indigenous locales.


MINNESOTA'S LAKELAND PUBLIC TV AIRS DOCUMENTARY ON INDIGENOUS FOODS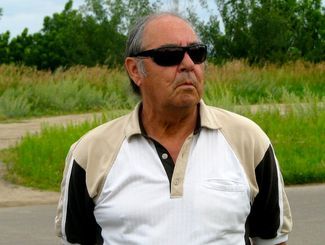 Last Thursday, Minnesota's Lakeland Public Television premiered Regaining Food Sovereignty: Neyaab Nimamoomin Mewinzha Gaa-Inajigeyang, a documentary on the area's traditional indigenous foods. The film is the product of a partnership of the Indigenous Environmental Network [IEN] and Lakeland Public Television, and includes interviews with members of the Leech Lake Band of Ojibwe, Red Lake Nation, and White Earth Nation, among others. As Red Lake Nation News reports:
Sharing the old ways, elders talk about hunting and gathering natural foods such as roots, berries, game, fish, and of course will [sic] rice. SWith [sic] diabetes and obesity at epidemic proportions, today a new generation is trying to revitalize that culture or "Regaining Food Sovereignty."

The film team takes us from a Buffalo Harvest at Yankton SD, to explaining how colonialism and the commodity system has harmed indigenous peoples, to telling the story of fry bread.
Over the years, I've written at some length about the windigo, the cannibal, that is hunger in Native America. I've written about the catastrophe wrought by contact: the slaughter of the buffalo herds, the destruction of Indian agriculture, the internment on reservations, the modern scourges of commodities and food deserts and the highest rate of diabetes of any ethnic group in the nation. I've written about reservation poverty and the role it plays in hunger and poor nutrition and illness and mortality; about the current economic downturn causing food banks to run out of food. In the end, it comes down to this: Whereas statistics show that one in six adults and one in four children in the U.S. go hungry, those numbers are double for Indians: one in three adults; one in every two children.

Tribes around the country are continuing their ancestral food traditions; in some cases, they're reclaiming those that were previously feared lost. Regaining food sovereignty is only a first step, but a vitally important one, toward solving problems of hunger and health in Indian Country. The nations that are participating in this effort need out support.

You can watch Regaining Food Sovereignty: Neyaab Nimamoomin Mewinzha Gaa-Inajigeyang here [warning: autoplay].


FASHION DESIGNER PAUL FRANK MAKES AMENDS FOR "POWWOW MONKEY" BY GETTING NATIVE DESIGNERS & BLOGGERS TO WORK FOR FREE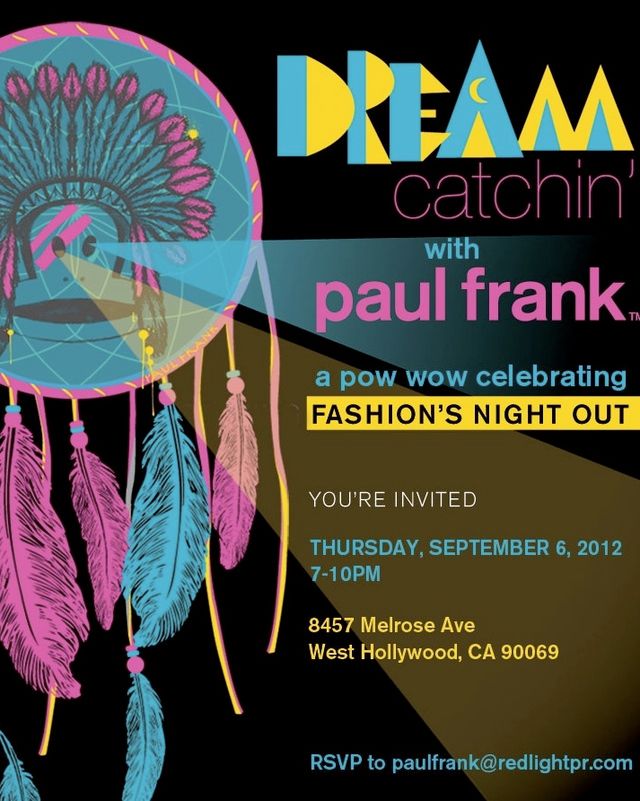 So, Paul Frank is no longer appropriating Indian imagery.
He's moved up to appropriating Indian talent and labor.
You know, I thought initially that I was going to be able to write a positive piece about this situation: "Fashion Designer Makes Amends for Appropriation by Collaborating with Native Designers." Except, it turns out, not so much.
You may remember that last year Paul Frank came under fire from American Indian bloggers and activists (including people like navajo and myself here at Daily Kos) for launching his new line at Fashion Week with a racist minstrel show of a party, "DREAM catchin' with paul frank." For the invitation, he dressed up his trademark grinning monkey logo in a psychedelic warbonnet against a dreamcatcher backdrop (monkey in a warbonnet? oh, nothing racist there). It went downhill from there:
The designer's party planners most likely intended to celebrate native culture by dressing Frank's famous monkey mascot in a feather headdress and offering specialty cocktails with names like "Rain Dance Refresher," "Dream Catcher," and "Neon Teepee" to guests like Christina Milian, who posed in "war paint" with tomahawks and bows and arrows throughout the night. But, as the tipster who notified us of the event pointed out, that's "very much like celebrating African-American culture with a blackface party."

Here's how the Hollywood Reporter described the event: "Paul Frank celebrated Fashion's Night Out with a neon-Native American powwow theme. Glow-in-the-dark war-painted employees in feather headbands and bow and arrows invited guests to be photographed on a mini-runway holding prop tomahawks."
As to that first sentence, yeah, no. That's not "celebrating [N]ative culture." And Native culture pushed back.

Two of Frank's most vocal critics were Dr. Jessica Metcalfe, who runs the Native fashion blog Beyond Buckskin (and operates an NDN fashion boutique of the same name), and Adrienne Keene, founder of Native Appropriations, a fashion and pop culture watchdog blog for Indian issues and images. Ms. Metcalfe and Ms. Keene launched an awareness campaign that turned Frank's "DREAM catchin'" into a public relations nightmare. Mainstream pop-culture sites like Jezebel piled on, perhaps making it clear that he'd offended more than "just Indians." And to his credit, he ultimately removed hundreds of offensive party photos from his Facebook page and issued a public apology.
Now comes word that, to make amends, Frank has entered into an agreement with Dr. Metcalfe, Ms. Keene, and four NDN designers to collaborate on a line of actual Native accessories. Great news, right?
Except for the part where the Indians are doing it for free.
Keene says that not only did she and Metcalfe volunteer their time as consultants on the collaboration, but so did the designers. "We...did this all for the experience and the awareness, no money was involved," she writes. That's...surprising, to put it mildly. Surely the artists should have gotten something for the use of their work? But as a precedent for apparel brands seeking to engage with Native American (or other minority groups) and their heritage respectfully, this has a lot of potential. "We are providing a model for appropriate ways to participate in 'culture'-based trends in the future," says Metcalfe.
Very generous of the Indian designers and consultants. And wholly unacceptable of Frank.

Mr. Frank: Come on. You're still trying to have it both ways. Do the right thing. Pay the consultants and the designers — and not a nominal amount, but the sort of fee you'd pay an equal in partnership on a new line. Because, you know, they may not have your fame, money, or name recognition, but when it comes to this particular subject for your line, they're the experts, and they stand to make you a whole lot of money. And they're your equals.

You can read Frank's press release, announcing the project, here.


Chi miigwech.

:: COMMUNITY BUILDING UPDATES ::
Let's build communities!

Every region needs a meatspace community like SFKossacks.
We take care of each other in real life.
I urge YOU to take the lead and organize one in your region.
Please tell us about it if you do and we're here for advice.
•
THINK GLOBALLY, ACT LOCALLY
•
Click >>>HERE to see a list of all the regional Kossack groups that have organized for social and activism events. There are handy links to contact each organizer to join.
•
>>>Instructions on HOW TO FORM A NEW DAILY KOS GROUP


:: Events Currently on the Books for ALL Kossacks ::
Monday, June 24th

SFKossacks Hike Cliff House Coastal Trail, Muir Woods & Marin Headlands

TIME: 11:00 AM - Meet at parking lot of the Lands End Lookout Visitor Center, north of the Cliff House on Point Lobos Avenue
LOCATION: Cliff House Coastal Trail • San Francisco

ORGANIZER: Send navajo a kosmail to attend.

RSVPs:
1. navajo
2. belinda ridgewood
3. kimoconnor
4. Dave in Northridge
5. Glen the Plumber
6. Mark E Andersen
7. slksfca
8. Sharoney
9. Spousal Unit

Maybees:
norm
side pocket


---




Tuesday, June 25th

SFKossacks take the Ferry to Tiburon for Lunch at Guaymas

TIME: Ferry leaves at 12:10 PM so have your ticket purchased by NOON at be in line then at ferry dock to Tiburon.
LOCATION: Meet at Ferry Terminal Pier 41
Embarcadero & Pier 41 • San Francisco
Lunch at 12:30 PM

ORGANIZER: Send navajo a kosmail to attend.

RSVPs:
1. navajo
2. belinda ridgewood
3. Lorikeet
4. dharmasyd
5. norm

Maybees:

June 27- June 30th

Glacier National Park Kossack EPIC Meetup!

TIME: 24/7
LOCATION: Glacier National Park
402 9th St W • Columbia Falls, Montana

ORGANIZER: Send arizonablue a kosmail to attend.

RSVPs:
1. BlueJessamine
2. arizonablue
3. Mr.arizonablue
4. Truman
5. Ojibwa - arriving for the weekend
6. MTmofo
7. figbash!
8. spottedbear
9. jakedog42
10. Oke
11. cooltraveler
12. Mr.cooltraveler
13. state of confusion
14. Lute the Norwegian

15. Josh Blue
16. Thinking Fella
17. Blu Gal in DE
18. NormAl1792
19. winifred3

Maybees:
Joan McCarter
slksfca
Ed in Montana
BoiseBlue
BoiseBlue GF
Timmethy


Latest diary: Glacier National Park Check In! Glacier National Park Meetup - Part II w/ lodging and campground info!

Saturday, June 29th

Houston Area Kossacks Meet-up

TIME: 1:00 PM
LOCATION: Goode Company Taqueria and Hamburgers
4902 Kirby Drive • Houston

ORGANIZER: Send Chrislove a kosmail to attend.

RSVPs:
1. Chrislove
2. nomandates
3. suesue
4. Mr. suesue
5. cosette
6. Delilah
7. MarciaJ720
8. jmbar2
9. mister mustardhead

Maybees:
GrannyOPhilly
Mr. cosette
Bridgitt (honorary Kossack)


Latest diary: Houston Area Kossacks: Meet-Up Scheduled for Saturday, June 29!


Sunday, June 30th

SFKossacks Watch the Gay Pride Parade

TIME: Meet 10:00 AM, Parade at 10:30 AM
LOCATION: One of the Montgomery BART Stations
The one at Montgomery and Market, across Market from the Palace Hotel • San Francisco

ORGANIZER: Send navajo a kosmail to attend.

RSVPs:
1. slksfca
2. dharmasyd
3. kimoconnor
4. navajo
5.

Maybees:
SanFernandoValleyMom
Sychotic1


Sunday, July 7th

Chicago Kossacks Go to a Ballgame!

TIME: 1:00 PM
LOCATION: Fifth Third Bank Ball Park
34W002 Cherry Lane • Geneva

ORGANIZER: Send NormAl1792 a kosmail to attend.

RSVPs:
1. NormAl1792
2. figbash
3. broths
4. Mr. broths
5-10. edwardssl & her family

Maybees:
winifred3
luvweasel
Jennifer Clare
luvsathoroughbred
Mr. luvs
ScottyUrb


Latest diary: Chicago(land) Kossacks Meet-Up July 7: Take Me Out to the Ball Game




New York Hudson Valley Kossacks




boran2

Saturday, July 13th

NY Hudson Valley Kossacks' First Meet-up

TIME: NOON
LOCATION: Hudson House
2 Main Street • Cold Spring, NY

ORGANIZER: Send boran2 a kosmail to attend.

RSVPs:
1. boran2
2. thankgodforairamerica
3. betson08

Maybees:
ask
curly


Latest diary: [Coming soon!]


Thursday, July 18th

Phoenix Kossacks Meet-up for navajo

TIME: 6:30 PM
LOCATION: Rancho de Tia Rosa
3129 E. McKellips • Mesa

ORGANIZER: Send arizonablue a kosmail to attend.

navajo's in town one day, even though it's a Thursday we hope you can make it.

RSVPs:
1. arizonablue
2. Mr. arizonablue
3. navajo
4. Azazello
5. Mrs. Azazello
6. ninothemindboggler
7. Mrs. ninothemindboggler
8. thomask
9. mrs. thomask
10. BluejayRN
11. Late Again
12. Mother Mags

Maybees:
Kane in CA
Kane in CA friend
cosmic debris
PSzymeczek
Mr PSzymeczek
Mr. Late Again
dewey in the desert


Latest diary: ATTN Phoenix Kossacks: Let's Welcome Navajo to the Valley of the Sun!

Saturday, July 20th

Dkos Asheville, North Carolina Kossacks Meet-up

TIME: 1:00 PM
LOCATION: The Bywater
796 Riverside Dr. • Asheville

ORGANIZER: Send randallt a kosmail to attend.

RSVPs:
1. Randallt
2. Gordon20024
3. davehouck
4. Joieau
5. SteelerGrrl
6. SteelerGuy
7. Captain Sham
8. Smiley7
9. DawnN
10. Phil S 33
11.
12.

Maybees:
eeff
Audri
gulfgal98
PearlJamSteelworker
Amy


Latest diary: DKos Asheville Open Thread 5/18/13: Frogs and tomatoes and snakes, oh my!

Send
navajo
a kosmail if you post a diary about an event so we can update our round-up.
Okay. Floor's open.
Tell us what you are doing on this NEW DAY?