And now for something completely different...
What with the recently released Supreme Court decisions, the filibuster in Texas saving choice, and Edward Snowden's peripatetic quest for asylum, there has been no lack of topical diaries here today. My diary tonight has nothing to do with any of that stuff. It's about my back yard. In fact, it's about a single tree in my back yard.
So if you seek relief from the political reality being discussed (sometimes vociferously) elsewhere, follow me below the orange leaf...
But First, A Word From Our Sponsor:
Top Comments recognizes the previous day's Top Mojo and strives to promote each day's outstanding comments through nominations made by Kossacks like you. Please send comments (before 9:30pm ET) by email to topcomments@gmail.com or by our KosMail message board. Just click on the Spinning Top™ to make a submission. Look for the Spinning Top™ to pop up in diaries posts around Daily Kos.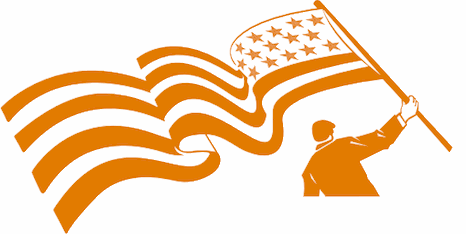 Make sure that you include the direct link to the comment (the URL), which is available by clicking on that comment's date/time. Please let us know your Daily Kos user name if you use email so we can credit you properly. If you send a writeup with the link, we can include that as well. The diarist poster reserves the right to edit all content.
Please come in. You're invited to make yourself at home! Join us beneath the doodle...
We bought our house in 2005. The house sits on an approximately 3 acre plot of land, about a third of it heavily wooded. The previous owner was a little old lady who let the back yard go a bit wild. A fair amount of the back was overtaken by the multiflora japonica rose, an invasive species that severely limits what you can do with the property. So since we moved in, I have been at war with the multifora rose.
After years of making slow progress in reclaiming the back yard, we hired a guy with a backhoe to remove some wooden beams from the yard, and we asked him to go after the remaining multifora roses. It probably would have taken me two or three more years to do what he did in one afternoon. The yard is now very nearly free of the invasive rose, and as a result, we have discovered a few surprises. One of those surprises was an entire tree!
The tree is fairly small--no more than about 20 feet tall. It had been shielded on one side by a much larger tree (an ash), and on the other side by an impenetrable thicket of multiflora rose, now removed. So what the heck is this tree? We haven't quite figured that out yet, but we have some ideas.
I took some photos last May when it was blooming:
Here are the flowers themselves:
The tree has thorns, and is in the rose family, probably a hawthorn, though we don't know for sure.
But it was such a shock to me that we would find an entire full-grown tree that we didn't know was already there. You'd think it would be too hard to lose something that big.
And now, on to the comments!
TOP COMMENTS
June 26, 2013
Thanks to tonight's Top Comments contributors! Let us hear from YOU
when you find that proficient comment.
From koosah:

I found myself actually laughing out loud while reading this comment from bluestatedon about the absurd effects we might experience following the DOMA decision. The diary it was in, My Marriage is DEAD!!1 I feel a sudden urge to perform fellatio on complete strangers, by journeyman inspired several very funny comments and was a welcome moment of levity.
From Pam from Calif:

Bluefin provides an alternative to the Texas battle flag in nomandates' recommended diary Epic 13-hr Filibuster of #SB5 by TX Sen. Wendy Davis (D): Fewer than 3 hours remaining!

plooto gives a short history lesson, reminding us that it's not how you start but how you finish, in kirbybruno's recommended diary Thanks, Obama >> update x3, Edith Windsor reacts & 1,049 benefits gained, + toast!

And in the same diary, the author, kirbybruno, relays a short and tart quip from Nancy Pelosi.
From cohenzee:

Sending in this bit of snark from barkingcat in nomandates' final liveblog diary of Sen Davis' filibsuter.
From your humble diarist:

Flagged by Agathena is a comment by CitizenOfEarth on Wendy Davis' filibuster, in joanneleon's What's Happenin' diary.

RichM makes an interesting connection in Meteor Blades recommended diary Tammy Duckworth blasts federal contractor who got preferred status for prep-school football injury.
TOP PHOTOS
June 25, 2013
Enjoy jotter's wonderful PictureQuilt™ below. Just click on the picture and it will magically take you to the comment that features that photo. Have fun, Kossacks!