I spent my second summer of 1987 directing drill rigs that were looking for gold, just north of the Transvaal open pit gold mine in Southern Cross, West Australia. The drilling was part of a planned expansion to the pit.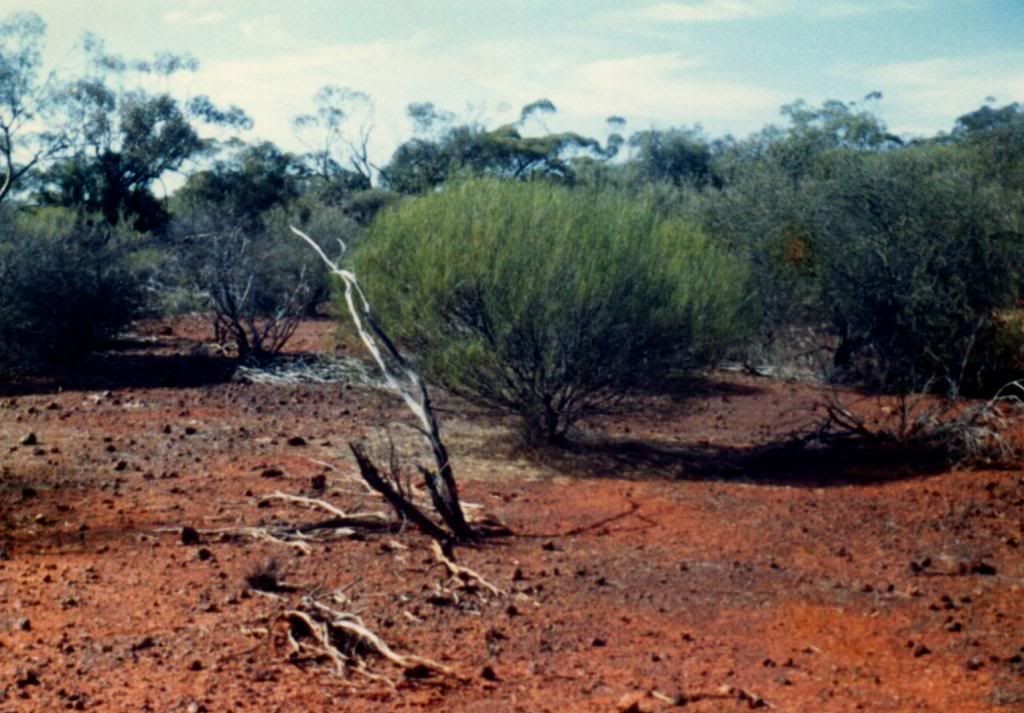 Before
I remember directing the D6 bulldozer as it cleared lanes through the gum trees for the drill rigs. It was essential to make sure there were no overhead branches that could conflict with the mast or cables of the rigs, creating a safety hazard. So, after the initial lanes were cleared, I would point to individual trees that had to go.
Point. Tree gone.
Point. Another tree gone.
Point …
We didn't trim the branches –the dozer would just push over the tree, plus any others that might be in the way. It didn't matter because all the trees would be eaten up, soon enough, by the expanding pit.
The emus and the 'roos were long gone, deeper into the bush, at least until the rigs stopped running for the day. In the evenings they would come back out and the crews would would try not to hit them as they tore along the gravel mine roads back to town. The mounting bills for wrecked pickup trucks concerned the management, so they asked everyone to be more careful.
During
As the engineers designed the expansion to the mine, the key information was the depth and extent of the gold ore. "Ore" is the rock or soil that has enough gold in it to be worth separating in the mill and pouring into gold bars. There's a cutoff as to what defines ore, as opposed to waste rock. That cutoff is generally on or about this number:

One Part per Million.
That's right. It's worth moving one ton of mined material, being the ore, to the mill in order to extract one gram of gold.
And that's not the entire picture. To get to the ore, you need to dig out everything that is not ore, being the waste rock. Sometimes there is as much as ten tons of waste rock per one ton of ore. So let's update our ratio to include everything that will be dug up.
One Part per Ten Million.
Expressed another way, that's one gram of gold per ten tons of rock.
The rock all gets dug up and put in huge piles. Sometimes they pour cyanide on to the rock piles to extract the very last little bit of gold that they can. The rock is ultimately supposed to go back into the hole, for what that's worth, but it rarely does.

After
I remember an assistant to the mine manager explaining how they avoided the requirement to fill the pits back in: They would file a study saying that the pit would become economic for further mining, if the price of gold were to go up just a bit more. So, there was no point in filling in the pit just yet.
What would make a material so valuable, to be worth that kind of cost and all of the resulting impacts?
There's no rational reason. There's just the economics of scarcity and status.
Sure, some gold is used for reasons we might accord the status of "useful." Electronics, for instance. Or coating specimens for examination under a scanning electron microscope. But it's still true that 80% of all gold coming out of the ground goes to jewelry or other types of decoration.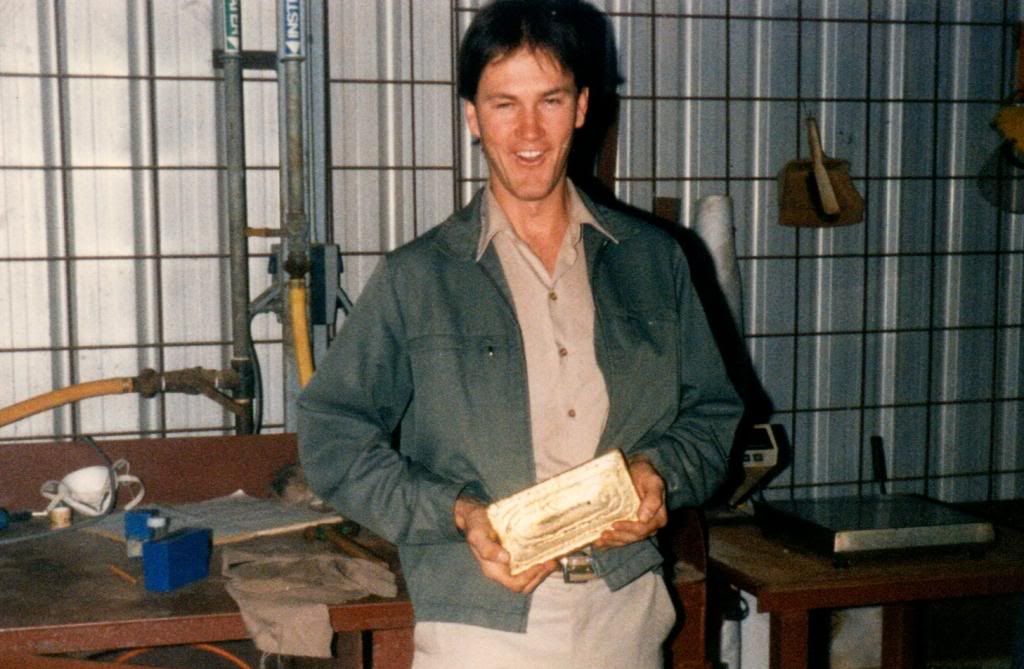 About a quarter million tons dug up to get this
When I left the mine, I have to admit that it wasn't entirely or even mostly for concern about the environment or the inherent absurdity of the activity, although some awareness was just starting to dawn. I didn't have the maturity at that time to make a purely ethical decision.
Here's the good news: I must have learned. Not too long ago, the clear path to employment security was through a line of work urged by my supervisor at that time. Problem: it was clearly wrong for our biosphere. I declined, and dealt with about a year of worry about staying employed until a far better way forward emerged.
It's all part of a long journey that I see so many friends making now: Don't participate in harm at your job, and don't fuel demand for harm in your daily life. It is always possible to find the next way to reduce your impact on the earth, and in many cases get more life value from that better choice.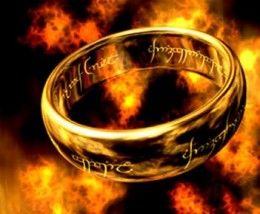 But we wants it!
One part of that journey is mindfulness, of the hypnotic appeal of the scarce or the prestigious. Mindfulness, of conventions that say you must participate in meaningless rituals of consumption simply to demonstrate that you have the means to do so. Of the long peacock tail we automatically grant to those who show that they can waste the most.
Next time you want to tell somebody that you love them, it may be worth considering your total regard for their future, and that of their children or of young ones that they care about. You might choose to give them something that is in tune with their lives, if it's even necessary to give an object. Maybe a caring thoughtful moment is the best idea of all.
Any time you think that you don't have a choice, you actually do.
Any time you think you have to do something that's wrong, you don't.