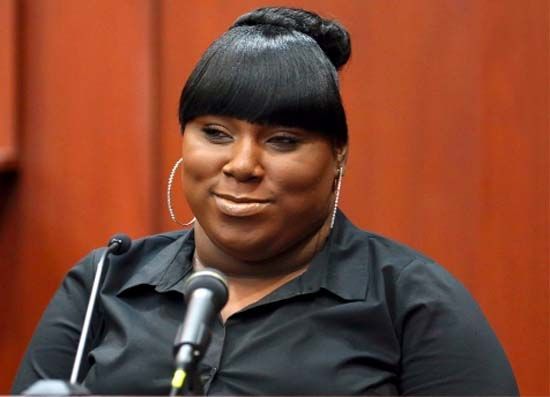 Standing with Rachel
Commentary by Black Kos Editor Denise Oliver Velez
Nineteen year old Rachel Jeantel, witness for the prosecution in the George Zimmerman trial for the murder of Trayvon Martin became the center of an internet frenzy of hatefulness, simply because she stood her ground on the witness stand against the attorney for the defense Don West.
The attacks against her have been based on her skin color, her weight, her inability to read "cursive" writing (which they don't teach in school where she is), and her use of and facility with the English language.
She is grew up speaking Haitian Kreyòl, French, and Spanish. English is her fourth language.
Yet she is excoriated for being "dumb".
But her biggest crime in the eyes of many of her vicious and vocal critics is her physical appearance.
The intersections of racism and sexism writ large.
Watching the video of her testimony, I sat cheering her on as she failed to wilt or crumble under pressure.
I grew increasingly angry reading despicable internet comments denigrating her existence. But then, that's par for the course, since Trayvon Martin has been tried and found guilty of being black by racist twitterati and comment section sewer dwellers.
No surprise here.
What I want to applaud today were those who are standing with this young sister. The racist voices are loud and raucous, but this young woman, whose only "crime" was being a good friend of Treyvon's and the happenstance of being on the phone with him as he was stalked and confronted by George Zimmerman, and having gone through the trauma of hearing her friend murdered.
Sad that Trayvon himself is being tried in the court of public opinion, as is his friend.
Trayvon is dead and can't speak for himself. Rachel Jeantel is alive and will survive this media hatefest.
I want to add my support, and share some love today. We can all do the same.
WORD (Women Organized to Resist & Defend) has a tumblr web page standing with Rachel.
Other bloggers, like Khadijah Costley White have written open letters to her.
A Letter To Rachel Jeantel, The Prosecution's Key Witness In The George Zimmerman Trial
She opened with
Dear Rachel,
I write this as I watch you testifying, tightening your lips, grinding your teeth in an attempt to be stoic, to not break down while you recount the grisly, too-soon murder of your friend. It was probably the most terrifying moment of your life. I can't imagine listening, helpless, while my friend was stalked and murdered, panicked and afraid. You told him to run. You thought it would keep him safe. What could've been going through your mind that day? Did you worry when the phone was cut off? When Trayvon didn't call you back or return any of your missed calls?

What could you have possibly felt when you found out that Travyon had been killed? Were you able to sleep that night? Have you been able to sleep since? "He sounded tired," you said today on the stand. You do, too, Rachel. So tired.

I want to write you an apology for this whole world, even if it's not my place to apologize. I'm so sorry that you're sitting on the stand right now, being interrogated like a criminal instead of another victim. I'm so sorry that people are judging you, fixated more on your beautiful brown skin, your carefully applied make-up, your body, your being, than your trauma and your pain. I'm sorry that you were born into a country where a man can pursue and kill a black boy, your friend, and go home the same night with the blessings of law enforcement officers. I'm sorry that you've been retraumatized, stigmatized, defamed, and attacked just because you were unlucky enough to love a black boy, to share time with him, to be the last one he ever called.
I'm so sorry for your loss.
Mychal Denzel Smith, posted this at
The Nation
Thank You, Rachel Jeantel
, closing with
Rachel Jeantel isn't a Hollywood actress. She's not a trained professional. She doesn't testify in court regularly. She's a young black woman missing her friend. She showed up to court to give all the information she had as to what happened the night he died.

"Are you listening?" she asked West at highly contentious point her testimony where it seemed he had either lost interest or chosen to ignore the things she was saying. How many young black women could ask that question to the world daily? We should be listening more. We should hear what the Rachels of the world have to say. It's unclear how Rachel's testimony will affect the jury and the ultimate outcome, whether they'll read her as hostile and uncooperative. No matter what, though, Rachel stood and defended herself and Trayvon (and frankly, many other black youth) against the condescension, against silencing, and against the character attacks. For that, she should be commended and thanked.

Thank you, Rachel Jeantel.

Our own Joan Mar, spoke of Rachel in
Little Girls Are Made of Sugar and Spice and Everything Nice
I heard her and I saw her. I saw a young woman who was not about to be pushed around by officers of the court. She seemed to have a lot of respect for the judge but not so much for anyone else.

At times I grinned as I recognized her sass. She was direct and forceful when she needed to be. She was honest. Seeing her friend's dead body would be just too traumatic for her so she lied to his family. She didn't want to talk to LEOs so she lied about her age hoping that they'd leave her alone. She didn't think she needed to tell every little detail to the people who first interviewed her so she told them only the bare bones of what she heard. She didn't want to offend Trayvon's mom so she edited his last words.
I heard her and I understood her. I saw her.

I saw her with all of her fabulousness decked out for the court. This was important to her. She really didn't want to be there but if she had to be, then she wanted to represent.
Joan goes on to explore the phenomena of dark skin and the self-hate engendered in us as a legacy of slavery and the supremacy of "whiteness".
It's worth mentioning again here, that while all this was going on, Oprah's channel premiered Dark Girls
Dark Girls is a fascinating and controversial documentary film that goes underneath the surface to explore the prejudices that dark-skinned women face throughout the world. It explores the roots of classism, racism and the lack of self-esteem within a segment of cultures that span from America to the most remote corners of the globe. Women share their personal stories, touching on deeply ingrained beliefs and attitudes of society, while allowing generations to heal as they learn to love themselves for who they are.
Colorization, skin-color and the significance of shades of color in our community has been one of my primary areas of study for years. Back in 1983, I wrote the script for a
PBS docudrama "Color"
directed by Warrington Hudlin, which dealt with the same issues.
I've addressed it in relationship to Michelle Obama.
We need to keep fighting the ugliness of internalized hate, and external disdain for black women, and black people.
Stand with Rachel. Keep fighting for justice for Trayvon, and for us all.
~~~~~~~~~~~~~~~~~~~~~~~~~~~~~~~~~~~~~~~~~~~~~~~~~~~
News by dopper0189, Black Kos Managing Editor
~~~~~~~~~~~~~~~~~~~~~~~~~~~~~~~~~~~~~~~~~~~~~~~~~~~


~~~~~~~~~~~~~~~~~~~~~~~~~~~~~~~~~~~~~~~~~~~~~~~~~~~
Sometimes you need to see it to understand it. Slate: Take the Impossible "Literacy" Test Louisiana Gave Black Voters in the 1960s
~~~~~~~~~~~~~~~~~~~~~~~~~~~~~~~~~~~~~~~~~~~~~~~~~~~
This week's Supreme Court decision in Shelby County v. Holder overturned Section 4(b) of the 1965 Voting Rights Act, which mandated federal oversight of changes in voting procedure in jurisdictions that have a history of using a "test or device" to impede enfranchisement. Here is one example of such a test, used in Louisiana in 1964.

~~~~~~~~~~~~~~~~~~~~~~~~~~~~~~~~~~~~~~~~~~~~~~~~~~~
The 'war on women' puts sisters squarely in the crosshairs. Ebony: An Attack on Abortion Is an Attack on Black Women.
~~~~~~~~~~~~~~~~~~~~~~~~~~~~~~~~~~~~~~~~~~~~~~~~~~~
Fourteen states—Alabama, Alaska, Arkansas, Colorado, Georgia, Indiana, Kansas, Missouri, Mississippi, Montana, North Dakota, Oklahoma, South Dakota and Utah—have already passed laws similar to the House bill, and several are currently being challenged in higher courts. Yet this fact hasn't deterred the House GOP, 9 in 10 of whom are White males, from proposing a sweeping bill to irreversibly limit women's access to abortions. Showing just how out of touch the party remains with modern science and women's rights, the bill's sponsor, Rep. Trent Frank of Arizona, infamously said during the debate on the House floor that "incidence of rape resulting in pregnancy is very low." After widespread criticism from House Democrats, the bill's attempt at a compromise is to provide an exception if a woman is raped and reports it within 48 hours. But considering that only 46% of rapes are actually reported, even this so-called exception is essentially a big old "tough luck" for over half of rape victims!
While the bill has little chance of passing the Senate and becoming law, it reveals in stark detail a continued disconnect between the Republican party and women. As both parties try to tackle a growing list of social issues that appeal to their base - ranging from abortion to immigration to gay marriage - this disconnect becomes particularly concerning. It's almost certain that this will only be the first in a series of pro-life legislative actions, each more restrictive than the last.
Although placing restrictions on abortions affects all women, young women of color and low-income women would bear the brunt of any bill that restricts access to health services. Consider the following:

• 37% of abortions are obtained by Black women (22% for Latinas, and 34% for white women).

• 42% of women obtaining abortions are poor, living below the federal poverty line.

• Because of restrictions placed on Medicaid to exclude abortion coverage, 25% of low-income women who want to access abortion services cannot immediately receive it. Having to save money to offset the cost of abortions often causes these women to obtain abortion care two to three weeks later in pregnancy than wealthier women.

• These same impoverished and minority women, who are less likely to have easy access to reliable private transportation, must often travel long distances to find a legal abortion provider and receive care. 87% of all U.S. counties have no identifiable abortion provider. In rural areas, the figure rises to 97%.k
~~~~~~~~~~~~~~~~~~~~~~~~~~~~~~~~~~~~~~~~~~~~~~~~~~~

~~~~~~~~~~~~~~~~~~~~~~~~~~~~~~~~~~~~~~~~~~~~~~~~~~~
From President Obama's African trip. Talking Point Memo: Obama Meets Privately With Mandela Family In Johannesburg.
~~~~~~~~~~~~~~~~~~~~~~~~~~~~~~~~~~~~~~~~~~~~~~~~~~~
President Barack Obama met Saturday with members of former South African President Nelson Mandela's family in Johannesburg, and spoke by phone with Mandela's wife, Graca Machel, who remained at the critically ill leader's bedside in a Pretoria hospital.
"I expressed my hope that Madiba draws peace and comfort from the time that he is spending with loved ones, and also expressed my heartfelt support for the entire family as they work through this difficult time," Obama said in a statement. "I also reaffirmed the profound impact that his legacy has had in building a free South Africa, and in inspiring people around the world - including me."
"Madiba and his family remain in our thoughts and prayers," he added.


~~~~~~~~~~~~~~~~~~~~~~~~~~~~~~~~~~~~~~~~~~~~~~~~~~~

~~~~~~~~~~~~~~~~~~~~~~~~~~~~~~~~~~~~~~~~~~~~~~~~~~~
The Return of Rebel Rap? EURWeb: Can Hip Hop Still Fight the Power?
~~~~~~~~~~~~~~~~~~~~~~~~~~~~~~~~~~~~~~~~~~~~~~~~~~~
When Lil Weezy shot the video for his new song , "God Bless Amerika , recently and stepped on Old Glory, immediately, there were calls for the rapper's dread-locked head to be served on a platter. Even though he came back less than 24 hours later and claimed that he didn't mean to diss the flag, the damage had already been done. Also the fact that the event happened while the artist was gettin' his Rev. Jeremiah Wright on, did not escape millions of outraged ultra-patriots. But just like when Jimi Hendrix pulled out his six string in the 60's, the question remains, what was Weezy, exactly trying to say ? And more importantly what song best represents the true mentality of the real Boyz in the Hood in 2013, Karate Chop or God Bless Amerika.
For most of his career, Dwayne Carter has been the poster boy for political apathy. Besides brief moments of social sobriety , such as his guest verse on Nas and Damian Marley 's song ,My Generation, his motto seems to have been "when life throws you a lemon throw some codeine in a cup and make Sizzurp." But times are changing fast and like Bob Dylan said "You don't need a weatherman to know which way the wind blows."
For the last few years, commercial Hip Hop artists have been fightin' a losing battle to prove that they can stay, artistically, relevant ,yet, totally detached from what is going on politically across the planet. Even though rap music was being used as a soundtrack for rebellions in other countries, in the USA, the art form was still trapped in a netherworld of bottle poppin' and booty shakin'.
But since Occupy Wall Street captured the imaginations of millions of suffering Americans about to lose their unemployment checks and scared the hell outta the fat cat exploiters of the poor who began to believe that the world wide revolution against global gluttony was gonna come knockin' at the their front doors, Hip Hop has found it difficult to ignore the two ton ragin' elephant in the room.
And Lil Wayne is not the only one feelin' the heat.
While Jay Z's "Open Letter" response to his trip to Cuba was definitely not the most politically charged song ever recorded, it is ,undoubtedly, his most politically charged recording.


~~~~~~~~~~~~~~~~~~~~~~~~~~~~~~~~~~~~~~~~~~~~~~~~~~~

~~~~~~~~~~~~~~~~~~~~~~~~~~~~~~~~~~~~~~~~~~~~~~~~~~~
With all the buffoonery they did allow, why did they draw the line here? The Root: Why Didn't BET Let B. Scott Be Himself?
~~~~~~~~~~~~~~~~~~~~~~~~~~~~~~~~~~~~~~~~~~~~~~~~~~~
The 2013 BET Awards aired last [Sunday], and black folks across the Internet kept a watchful eye on it from beginning to end. Given BET's record of less-than-stellar shows, I think it's safe to say that many people watched hoping to catch the screwups as much as to see who performed, who won and who wore what. Overall, though, it was an enjoyable show.
BET looked especially open and progressive when popular, openly gay, gender-bending Internet personality B. Scott lit up the screen during the preshow as Adrienne Bailon's co-host. In the battle to change its image (its own co-founder has accused BET of reinforcing negative stereotypes), BET seemed to be making some progress last night -- until word began to spread that BET had treated B. Scott poorly. He acknowledged on his Twitter page that he hadn't been allowed to wear heels and was forced to make a full costume change minutes before the preshow cameras rolled.
Was anyone really surprised? It would be folly to expect more than that from a corporation that once refused to play music because it was "too intelligent." Although BET appears to be trying to evolve, its treatment of B. Scott proves that it remains most comfortable inside particular stereotypes. There was flamboyance all up and down that red carpet last night -- rappers draped in gold, men with their pants slung well below their waistlines -- but a well-heeled man was not allowed to be himself, presumably because of the discomfort it might have caused.
BET essentially told B. Scott that he could participate in the evening's on-air events, but only at the expense of his own identity. You do not and cannot effect change while catering to people's comfort levels, and you don't get a pat on the back for looking progressive.


B. Scott (B. Scott Instagram)
~~~~~~~~~~~~~~~~~~~~~~~~~~~~~~~~~~~~~~~~~~~~~~~~~~~~~~~~~~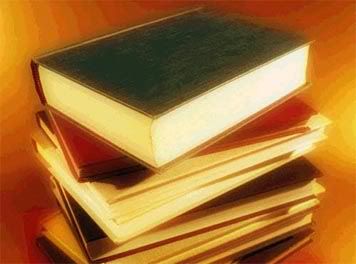 by Justice Putnam
Black Kos Poetry Editor
We are not born American, anymore than we are born Christian, Muslim or Jew. We are not born a Hindu or a Jain, a Sikh or an Atheist. We are not born French, Ugandan, Chinese or Uzbek. We may become those things in time, but at birth, we are from Dust. When we die, we become Dust. Can anyone really, with the naked eye, divide one particle of Dust from another? Can our differences be so great that those differences are easily made out in a maelstrom of particles dusted across the Universe? What does it mean then, to be American? To be French or Ugandan? To be Chinese or Uzbek? What does it mean to be a Christian, a Muslim or a Jew? A Hindu or a Jain? A Sikh or an Atheist? Human ego, small-minded bigotry or national identity might demand that we are special; the few among the many. But as it was in the Beginning, so it shall be in the End; we are nothing more than...
Common Dust

And who shall separate the dust
What later we shall be:
Whose keen discerning eye will scan
And solve the mystery?

The high, the low, the rich, the poor,
The black, the white, the red,
And all the chromatique between,
Of whom shall it be said:

Here lies the dust of Africa;
Here are the sons of Rome;
Here lies the one unlabelled,
The world at large his home!

Can one then separate the dust?
Will mankind lie apart,
When life has settled back again
The same as from the start?
~~~~~~~~~~~~~~~~~~~~~~~~~~~~~~~~~~~~~~~~~~~~~~~~~~~~~~~
Welcome to the Black Kos Community Front Porch