But First, A Word From Our Sponsor:
Top Comments recognizes the previous day's Top Mojo and strives to promote each day's outstanding comments through nominations made by Kossacks like you. Please send comments (before 9:30pm ET) by email to topcomments@gmail.com or by our KosMail message board. Just click on the Spinning Top™ to make a submission. Look for the Spinning Top™ to pop up in diaries posts around Daily Kos.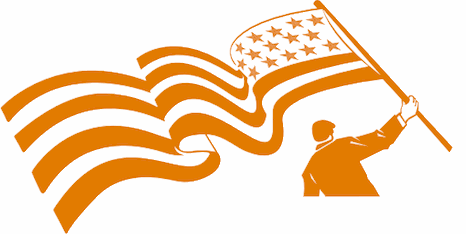 Make sure that you include the direct link to the comment (the URL), which is available by clicking on that comment's date/time. Please let us know your Daily Kos user name if you use email so we can credit you properly. If you send a writeup with the link, we can include that as well. The diarist poster reserves the right to edit all content.
Please come in. You're invited to make yourself at home! Join us beneath the doodle...
When I first started coming to the Top Comments diaries a couple of years ago, I mostly just stopped by to read the nominated comments and then quickly split. As I began to pay more attention, it became apparent that the topics the Top Comments diarists wrote about were as varied as they were interesting and well worth reading. Then I started to read the comment threads. It was obvious that an easy going and welcoming atmosphere had been carefully created here for anyone who took an interest in participating. I became a regular in the nightly discussions and it quickly became my favorite place to hang out. It is a wonderful place to kick off your shoes, relax and just chat with fellow Kossacks.
This is your community diary. It is a place that acknowledges the talent that exists within the entirety of Daily Kos. Anyone can nominate a great comment and anyone can be nominated for an outstanding comment. It is a space for everyone.
I know that I speak for all the Top Comment diarists when I say how much it is appreciated that there seems to be a basic respect for the notion of being respectful here. It is very rare that a disruptive or ill-intentioned comment gets posted to derail one of these diaries. When a nastygram does get posted here, wisdom and restraint prevail which in turn keeps this place largely a pie-free zone. Let's face it, Daily Kos can use a watering hole like this.
That is why I chose to write this invitation tonight. There is a core group of folks that play here, just as there is in all of the community diaries at Daily Kos. My mission tonight is to make it clear that this is a place that welcomes new voices to the discussions. You don't have to be a "regular" or even become one. If you see a particular diary that appeals to you, stop on in and grab a chair. You will not be ignored or marginalized for being a "newbie".
As for all of you lurkers on Daily Kos, and I know you are out there, Top Comments especially welcomes you. We all know how intimidating it can sometimes be for the uninitiated to jump into Daily Kos. Consider this a safe place to dip a toe in the water. We don't bite, but we do nibble.
If I've inspired just one person to come join us below for the first time, then I did what I set out to do tonight.
Now, on to Tops!
TOP PHOTOS
July 2, 2013
Enjoy jotter's wonderful PictureQuilt™ below. Just click on the picture and it will magically take you to the comment that features that photo. Have fun, Kossacks!