Interrogatories
Have you ever eaten Spam? Did you enjoy it?
Who would you like to have cloned?
Do you think Ken Lay is really dead?
It's International Chicken Wing Day. What is your favorite kind? Buffalo? Thai Wing of Angel? Some other?
The Twitter Emitter
Sure they've banned smoking on flights but when will they ban Axe body spray? It's like sitting next to a hipster urinal cake.

— Richard Kadrey (@Richard_Kadrey) June 28, 2013
Can only imagine how sickening it is for families with everything at stake to see immigration covered through lens of electoral politics.

— pourmecoffee (@pourmecoffee) June 28, 2013
Karl Rove says Morsi still has a chance. #egypt

— Mike Nellis (@MikeNellis) July 3, 2013
Bigger blow to radical Islam: #Morsi being overthrown in #Egypt or the N.C. Senate banning Shari'ah Law? #ncpol

— Mike Nellis (@MikeNellis) July 3, 2013
Today I stumbled across what appeared to be a prairie dog wedding. Dear God, Santorum was right. pic.twitter.com/NVCeN6iLpV

— Seth Masket (@smotus) June 30, 2013
Following a coup the Constitution has been suspended, according to people observing the North Carolina GOP

— The Daily Edge (@TheDailyEdge) July 4, 2013
"One day your life will flash before your eyes. Make sure it's worth watching."

— Alan Colmes (@AlanColmes) July 4, 2013
Today I'm channeling my fatter self without the use of a Ouija Board.

— HumanityCritic (@HumanityCritic) July 4, 2013
If you are still using the term, "Post Racial" check yourself into a hospital. You are a danger to yourself and others. #TheEnd

— Lizz Winstead (@lizzwinstead) July 4, 2013
#ThatAwkwardMoment when USA celebrates life, liberty and pursuit of happiness and GOP says that doesn't include women, gays and minorities

— The Daily Edge (@TheDailyEdge) July 4, 2013
On This Day
In 1811, Venezuela declared its independence from Spain.
In 1865, the Salvation Army was founded in London's East End by William Booth.
In 1934, in San Francisco, police fired into a crowd of striking longshoremen, killing two of them. This is now remembered as "Bloody Thursday."
In 1937, Hormel introduced its meat-like substance, Spam, to an unsuspecting world.
In 1948, England gained health care for all under the National Health Service Acts.
In 1975, Arthur Ashe defeated Jimmy Connors, becoming the first African American to win a Wimbledon singles title.
In 1989, for his part in the Iran-Contra Affair, Oliver North was given a three-year suspended prison sentence, two years of probation, a $150,000 fine and 1200 hours of community service, but his convictions were later overturned due to immunity issues.
In 1996, Dolly the Sheep was born to her surrogate mother. She was cloned using the DNA of one sheep, the egg of another, which was then implanted in the surrogate. She only lived 6 years.
In 1999, President Clinton imposed economic sanctions on the Taliban.
In 2006, Kenneth Lay, Enron founder and destroyer, conveniently died of heart disease just before he was to attend his sentencing for his conviction. His conviction was later vacated (just in case he turns up later). ;-)
Born on This Day
1586 – Thomas Hooker, English-American colonist, founded the Colony of Connecticut (d. 1647)
1653 – Thomas Pitt, English businessman and politician (d. 1726)
1675 – Mary Walcott, American accuser at the Salem witch trials (d. 1719)
1761 - Louis-Léopold Boilly, French genre painter (d. 1845)
1755 – Sarah Siddons, English actress (d. 1831)
1805 – Jérôme Napoleon Bonaparte, French prince (d. 1870)
1805 – Robert FitzRoy, English navy officer and meteorologist (d. 1865)
1810 – P. T. Barnum, American businessman, founded Ringling Bros. and Barnum & Bailey Circus (d. 1891)
1828 - Paul Joseph Constantin Gabriël, Dutch painter (d. 1903)
1832 – Pavel Chistyakov, Russian painter (d. 1919)
1840 - Miguel Jadraque y Sánchez de Ocaña, Spanish painter (d. 1919)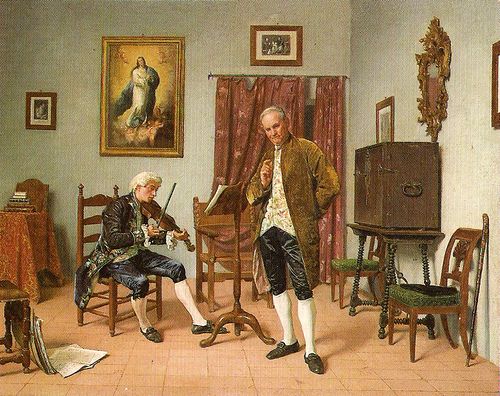 1853 – Cecil Rhodes, English-South African businessman and politician, founded De Beers (d. 1902)
1885 – André Lhote, French painter (d. 1962)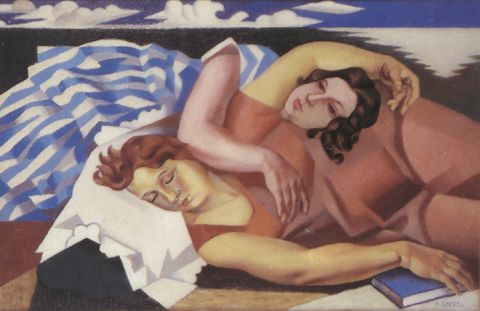 1889 – Jean Cocteau, French writer (d. 1963)
1902 – Henry Cabot Lodge, Jr., American diplomat (d. 1985)
1909 - Isa Miranda, Italian actress/model (d. 1982)
1911 – Georges Pompidou, French politician (d. 1974)
1913 – Smiley Lewis, American singer-songwriter and guitarist (d. 1966)
1928 – Katherine Helmond, American actress
1928 – Warren Oates, American actor (d. 1982)
1943 – Robbie Robertson, Canadian singer-songwriter, guitarist, producer, and actor (The Band)
1950 – Huey Lewis, American singer-songwriter and actor (Huey Lewis and the News and Clover)
1950 – Michael Monarch, American guitarist, songwriter, and producer (Steppenwolf, Detective, and World Classic Rockers)
1954 – Jimmy Crespo, American guitarist and songwriter (Aerosmith)
1956 – Terry Chimes, English drummer (The Clash, Generation X, Hanoi Rocks, and Cowboys International)
1959 – Marc Cohn, American singer-songwriter and musician
1963 – Edie Falco, American actress
1973 – Bengt Lagerberg, Swedish drummer (The Cardigans)
1980 – Jason Wade, American singer-songwriter and musician (Lifehouse)
1985 – Nick O'Malley, English singer and guitarist (Arctic Monkeys)
Died on This Day
1773 – Francisco José Freire, Portuguese historian and philologist (b. 1719)
1793 - Alexander Roslin, Swedish painter and pastelist (b. 1718)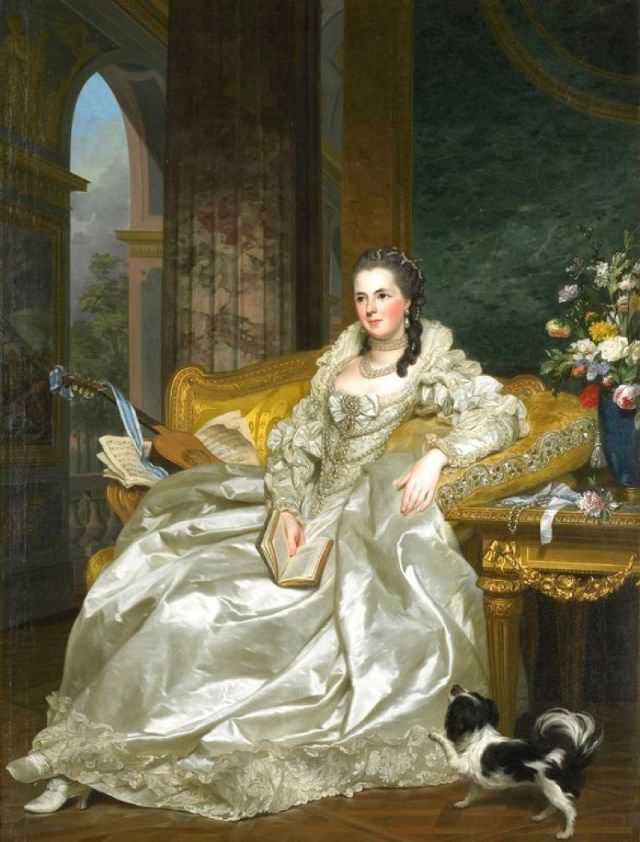 1819 – William Cornwallis, English navy admiral (b.1744)
1826 – Stamford Raffles, English statesman, founded Singapore (b. 1782)
1833 – Nicéphore Niépce, French inventor, created the first known photograph (b. 1765)
1886 - Charles Louis Baugniet, Belgian academic lithographer and painter (b. 1814)
1906 - Jules Breton, French Realist painter (b. 1827)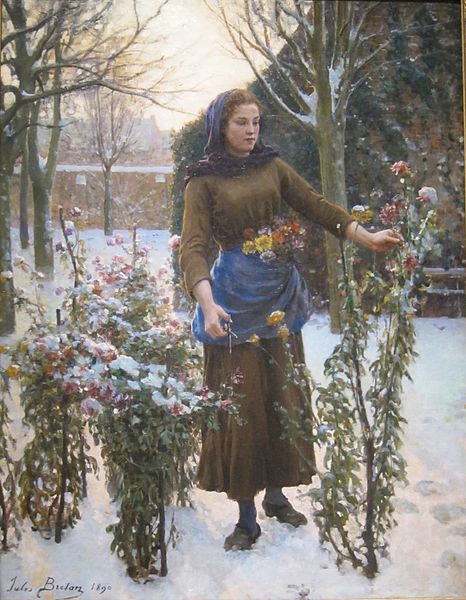 1920 – Max Klinger, German artist (b. 1857)
1948 – Carole Landis, American actress (b. 1919)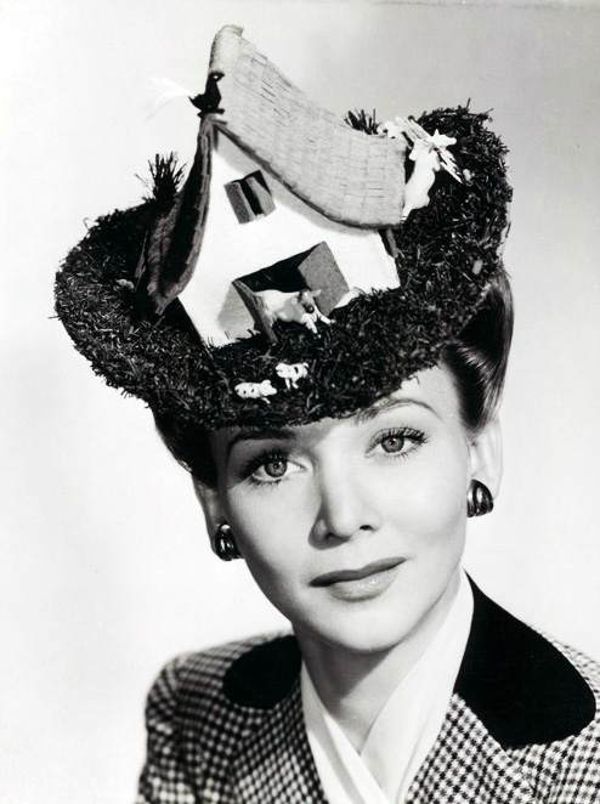 1965 – Porfirio Rubirosa, Dominican diplomat studmuffin (b. 1909)
1868 - Magnus von Wright, Finnish painter, illustrator, and ornithologist (b. 1805)
1969 – Walter Gropius, German architect, designed the John F. Kennedy Federal Building (b. 1883)
1969 – Leo McCarey, American director (b. 1898) (Duck Soup, The Awful Truth)
1983 – Harry James, American trumpeter and actor (b. 1916)
2001 – Ernie K-Doe, American singer (b. 1936)
2002 – Katy Jurado, Mexican actress (b. 1924) (High Noon) (See Tipple Jar)
2002 – Ted Williams, American baseball player (b. 1918)
2005 – Shirley Goodman, American singer (Shirley & Company) (b. 1936)
2005 – James Stockdale, American navy admiral (b. 1923)
2011 – Cy Twombly, American artist (b. 1928)
Today is
X-Day (Church of the SubGenius)
National Apple Turnover Day
Workaholics Day
Bikini Day
International Chicken Wing Day
(As a public service, I also want to let everyone know that Sunday the 7th is National Chocolate Day.)