Hello there,
This here is your weekly open thread offering from little ol' adorable me. I was out and about all week exploring. I finally got into two castles that I've been interested in for a long time. One is a ruin that I've posted about before and the other is Křivoklát-- which remains mostly ignored by tourists despite its splendid appearance and close proximity to Prague. I didn't know which one to share with you this week so I just picked a theme and chose a few pictures from both places.
If you'll click your way cautiously past the ginger hairball I'll begin my usual driveling commentary.
I see that while I was out Daily Kos has been promoting the good work of the Kos Katalogue group which works to promote the creative efforts of us creative Kossacks. Do hit that link and enjoy the latest diaries as the blogathon continues.
And with that in mind, here's a picture I painted of Křivoklát:
(Also seen
here
--
cough, cough
) I once sat in the National Gallery (here in Prague) and made that watercolor painting over several days. It's based on an oil painting by the Czech artist Antonín Mánes (father of the more famous Josef Mánes). That view of the castle is about 160 years old. Today Křivoklát looks like this: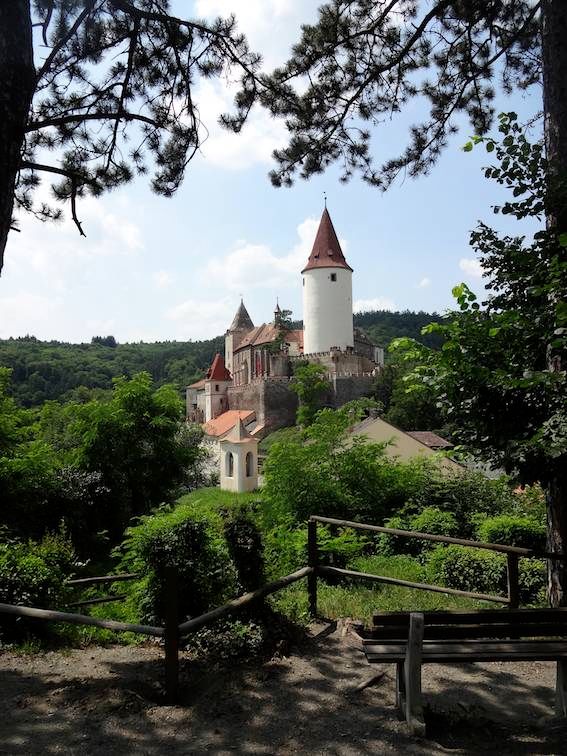 I find myself taking lots of photos of doors and windows. I love to look at the old hardware, the textures of old metal and wood, stone archways ... and then, there's a symbolic appeal in these pictures of portals. I like the way the viewer is led into the picture and given the puzzle of what lies beyond to ponder. So, here are a few photos from Křivoklát and Krakovec that I hope you'll enjoy: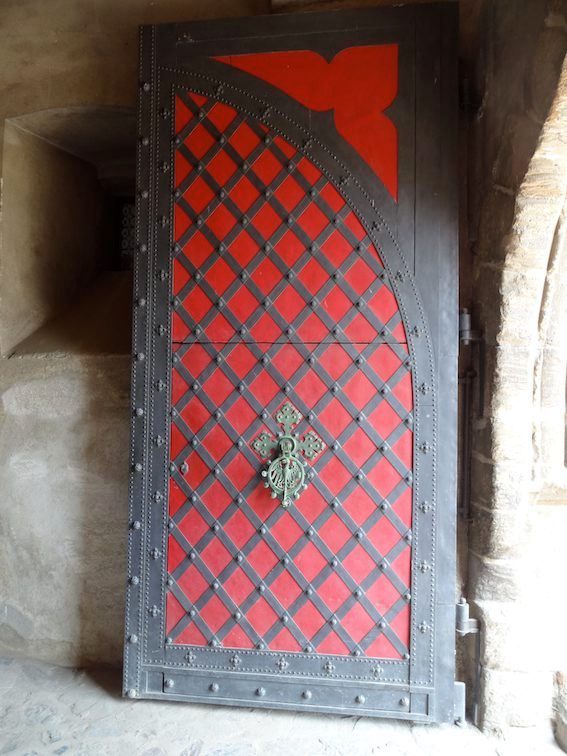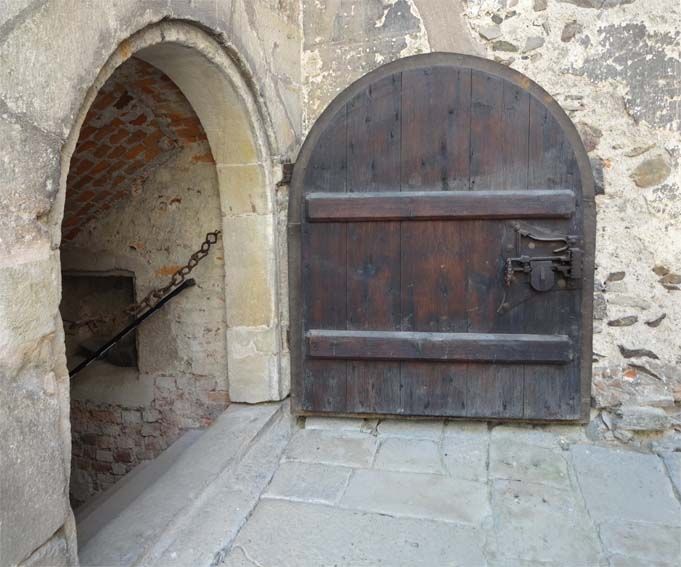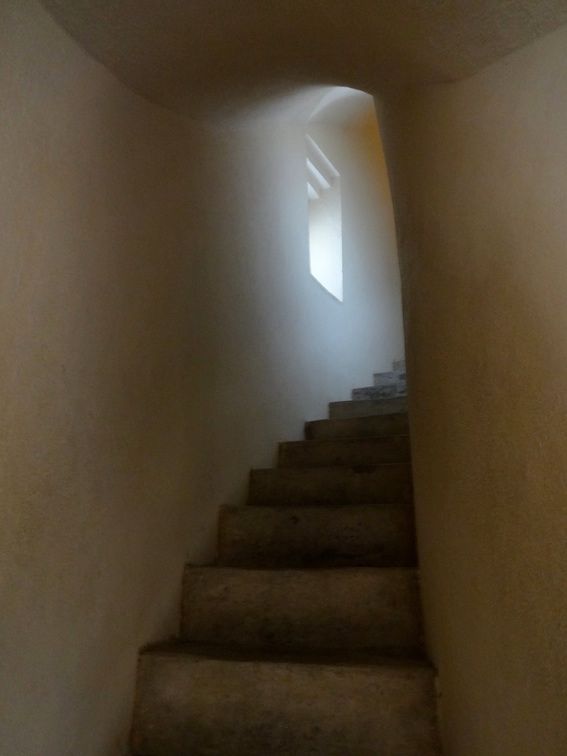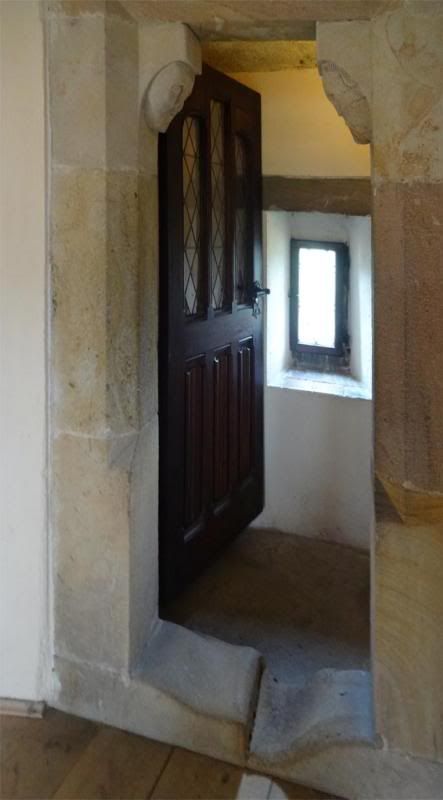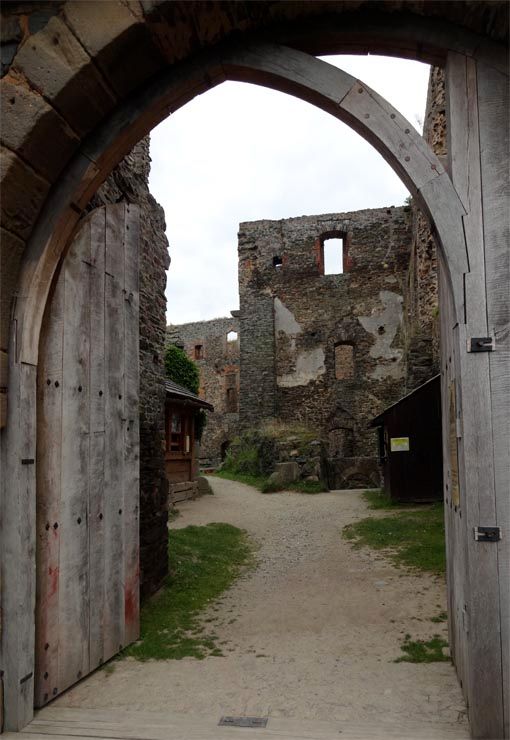 Thanks for stopping by!
This is an open thread diary.