A Malaysian legislator became the first to appoint a transgender political secretary in what is hoped is a step forward for transpeople in that country.
Teh Yee Cheu of the Democratic Action Party has selected Hezreen Shaik Daud, 33 to push for the welfare of the transgender community in the Malaysian state of Penang after a proposal to set up a committee was approved last week. The opposition party has of course warned that the existence of the committee could lead to (horrors!) same-sex marriages.

Since 2009, I have been asking for the committee be set up to handle issues related to this community to show that we are an open government.

--Teh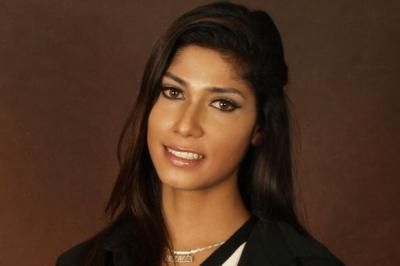 Hezreen speaks Malaysian, English, Mandarin, and Hokkien and formerly was employed as project offer for an NGO. She says that companies have refused to hire her because of the fear that she would not fit in with their male employees.
I am grateful to [Teh] for offering this job to me and I am looking forward to the challenge.

It is difficult for us to be hired by companies so I hope that with my appointment, we can show that we are as capable in our work as others.

--Hezreen
They have rights over their bodies, and have a right to decide what gender they are most comfortable with.

--Teh
The committee's agenda will be to address basic needs such as accessibility to healthcare, employment, and equal treatment in public places such as schools and hospitals.
It is estimated that there are between 10,000 and 50,000 transgender Malay residents.
-----------------------
Hong Kong's Secretary for Food and Health and chair of Hong Kong's Equal Employment Commission Dr. York Chow Yat-Ngok has penned a call for Hong Kong's society to embrace people who have been marginalized because of the gender non-conformity.

Hong Kong must do right by its transgender minority.

--York Chow
Currently, the Equal Opportunities Commission can only handle discrimination complaints from transgender individuals under the Disability Discrimination Ordinance, since gender identity disorder is categorised as a mental health condition. But we must do better to address the needs of this marginalised population, starting with distinct legislation to protect against discrimination on the grounds of sexual orientation and gender identity. This would bring us in line with a number of overseas jurisdictions, such as the UK, which have such legislation.

A significant number of transgender people face outright discrimination, loss of employment and other humiliations, big and small, in their daily lives. According to the Community Business survey, nearly one in four respondents said they are not accepting of transgender people. About 40 per cent believe these individuals face social stigma and suffer insults and mockery.

--York Chow
But just because the number of individuals is small does not mean their voices should be ignored. A measure of any civilised society must be how we treat our most vulnerable people. Many transgender people continue to contribute to our society and speak out against injustice. They deserve understanding and equal treatment.

--York Chow
York Chow is calling for better counseling and long-term support for the physiological and social needs of transpeople, the government recognition of the acquired gender of transpeople, regardless of surgical status, and addressing the discrimination, harassment and violence directed at transpeople.
Each of us can equip ourselves with knowledge and speak out against misinformation. We can also be role models to others in treating everyone, whatever their gender identity, with respect.

In addition, by recognising and shedding our outdated gender stereotypes, we can be more inclusive of not only transgender individuals, but also others who may not conform to traditional gender expectations.

It is the right of everyone to live a life of dignity free from harm and discrimination. When we fail to protect one group, no matter how seemingly small a minority, from equally accessing this right, we chip away at our shared humanity. Surely, we can do better.

--York Chow
----------------------------
Meanwhile in Taiwan a pair of transgender women who took advantage of Taiwanese law to legally wed are planning to sue the state after their marriage license was revoked.
Abbygail Wu and Chi-yi Wu both transitioned from male to female last July. Abbygail registered her new gender at that time, but Chi-yi did not. They then legally married in October. Recently Chi-yi filed for her gender change. This brought the action by the government to strip them of their marriage license.
The couple have the support of Cheng Li-chun of the opposition Democratic Progressive party, who claims that canceling the couple's marriage was an illegal act.

In the eyes of government officials, gender is far more important than the value of marriage and family.

--Chi-yi
Taiwan's interior minister defended the decision, saying that marriage is only legal between a man and a woman, regardless of whether there was realignment surgery involved.
The couple plans to ask the island nation's top judicial body to explain why "the legalised marriage can be illegally revoked."
In 2003 the executive branch of the Taiwanese Government promised to legalize same-sex marriage, but backed down in the face of public backlash. President MA Ying-jeou has said that public support would have to rise befor the government could include the right for same-sex couple to marry could be addressed.