Interrogatories
On this day long ago, Alois Alzheimer got a certain disease named after him. Would you want a disease named after you, even as a scientist?
What disease or condition would you name after yourself? (For instance, Floja Roja's Disease would be where the sufferers eat the entire carton of ice cream straight out of the carton without stopping.)
Did your ancestors fight for the North, the South, or both?
Gummi candies: For or against?
When was the last time you were in the doghouse?
The Twitter Emitter
This was one of those weekends where the twitter stream was like a fire hose. Today it's all Trayvon, with more tweets on Trayvon and other subjects in the comments:
The fundamental danger of an acquittal is not more riots, it is more George ZImmermans.

— jay smooth (@jsmooth995) July 13, 2013
RT @jawillie So to recap, we are now to the point where men with guns fear Black kids with Skittles and Women with TAMPONS.

— Kennett Area Dems (@KennettDems) July 13, 2013
So, now we'll get several days of white guys lecturing us about how race had nothing to do with it. Yay.

— Dave (@D_v_E) July 14, 2013
Just a reminder that Justice John Roberts thinks racism in America is over.

— LOLGOP (@LOLGOP) July 14, 2013
This isn't a Florida problem. This is an America problem.

— Carolyn Edgar (@carolynedgar) July 14, 2013
Remember, it's Racism Savings Time tonight. Don't forget to set your clock back 60 years before you go to bed.

— Mark Waid (@MarkWaid) July 14, 2013
Zimmerman's brother just said his family has to be worried about vigilantes. I will take definition of irony for 500 Alex.

— Richard Marincic (@RichMarincic) July 14, 2013
Adam Lanza kills 26 children = "a quiet boy, misunderstood". Travyon kills ZERO people = "a thug" Tell me this isn't about race.

— Ciji McBride (@ciji4obama) July 14, 2013
UPDATE: Apparently, that whole Thou Shalt Not Kill thing is optional in Florida.

— Disalmanac (@Disalmanac) July 14, 2013
go home, justice, you're drunk

— David Willis (@damnyouwillis) July 14, 2013
On This Day
In 1870, Georgia was readmitted to the Union, the last Confederate state to be allowed back into the fold.
In 1916, the company later to be known as Boeing was incorporated.
In 1964, at the Republican Convention in (godless) San Francisco, Arizona Senator Barry Goldwater accepted the presidential nomination for his party.
In 1992, at the Democratic Convention in (equally godless) New York City, Bill Clinton accepted the presidential nomination for his party.
In 1996, the godless cable news network MSNBC made its debut.
In 1997, Italian fashion designer Gianni Versace was gunned down outside his Miami home. (I worked in the fashion biz back then, and remember that day well).
In 2010, BP finally mostly stopped the flow of oil seeping into the Gulf of Mexico after they lowered a massive 65 ton cap into place. (Shout-out to all Gulf Watchers! Good job.)
Born on This Day
1490 - Francesco Maria Rondani, Italian painter (d. 1548)
1573 – Inigo Jones, English architect (the Queen's House) (d. 1652)
1600 - Jan Cossiers, Flemish painter and draftsman (d. 1671)
1606 – Rembrandt, Dutch painter (d. 1669)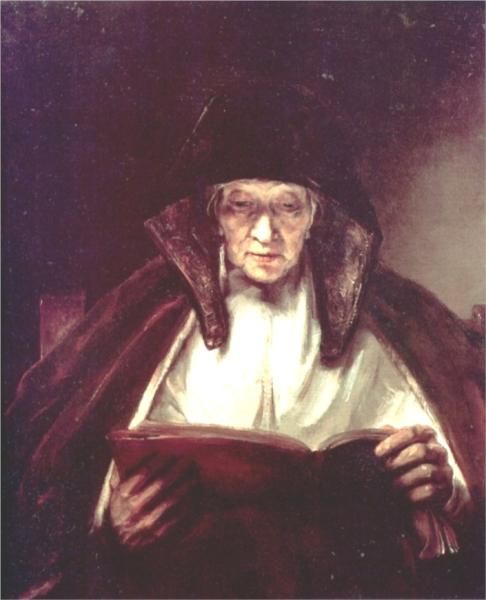 1718 - Alexander Roslin, Swedish French painter (d. 1793)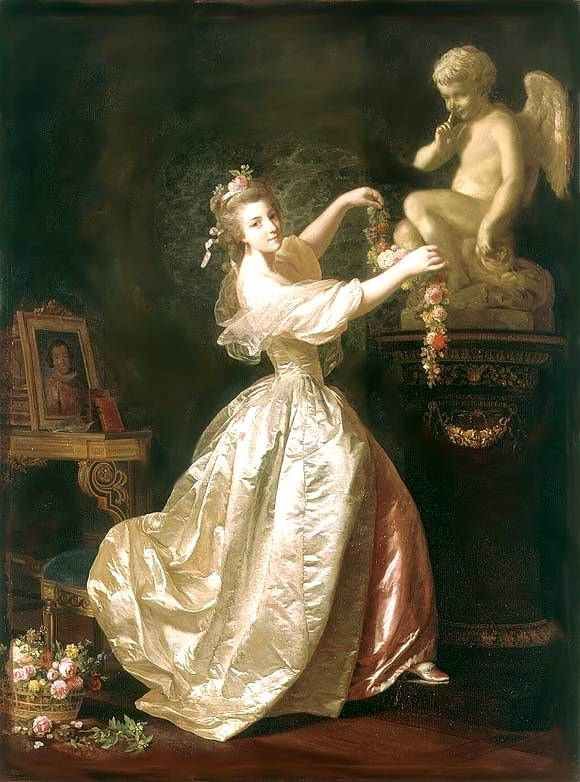 1737 – Princess Louise of France (d. 1787)
1812 - Benno Adam, German animal painter (d. 1892)
1854 - Jacek Malczewski, Polish painter (d. 1929)
1858 – Emmeline Pankhurst, British political activist and suffragette (d. 1928)
1864 – Marie Tempest, English actress and singer (d. 1942)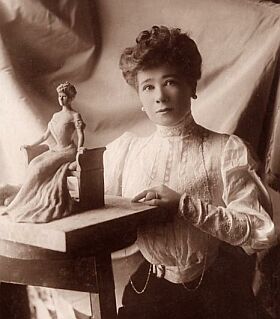 1868 - Bert Greer Phillips, U.S. painter (d. 1956)
1873 - Hendrik Jan Wolter, Dutch painter (d. 1952)
1875 - Rudolf Levy, German Jewish painter (d. 1944 at Auschwitz)
1893 – Enid Bennett, Australian actress (d. 1969)
1898 - Mead Schaeffer, U.S. painter and illustrator (d. 1980)
1919 – Iris Murdoch, British writer and philosopher (d. 1999) (who was memorably portrayed by Kate Winslet in the film _Iris).)
1935 – Alex Karras, American football player, wrestler, and actor (d. 2012)
1935 – Ken Kercheval, American actor
1938 – Barry Goldwater, Jr., American politician
1942 – Vivian Malone Jones, civil rights activist (d. 2005) (she was one of the students George Wallace tried to prevent from enrolling at University of Alabama)
1944 – Millie Jackson, American singer-songwriter and comedian
1944 – Jan-Michael Vincent, American actor
1945 - Peter Lewis, Los Angeles California, rock guitarist/vocalist (Moby Grape)
1946 – Linda Ronstadt, American singer-songwriter, producer, and actress (Stone Poneys)
1947 – Peter Banks, English guitarist and songwriter (Yes) (d. 2013)
1948 – Artimus Pyle, American drummer and songwriter (Lynyrd Skynyrd)
1949 – Trevor Horn, British pop music singer-songwriter, musician, and producer (The Buggles, Art of Noise, and Producers)
1950 – Arianna Huffington, Greek-American author and columnist, founded The Huffington Post
1951 – Gregory Isaacs, Jamaican singer-songwriter (d. 2010)
1951 – Jesse Ventura, American wrestler, actor, and politician, 38th Governor of Minnesota
1952 – Terry O'Quinn, American actor (Millennium, Lost)
1952 – Johnny Thunders, American singer-songwriter and guitarist (New York Dolls and The Heartbreakers) (d. 1991)
1953 – Jean-Bertrand Aristide, Haitian priest and politician and 49th and 53rd President of Haiti
1956 – Ian Curtis, English singer-songwriter (Joy Division) (d. 1980)
1956 – Marky Ramone, American drummer and songwriter (Ramones, Richard Hell and the Voidoids, and Misfits)
1961 – Lolita Davidovich, Canadian actress
1961 – Forest Whitaker, American actor
1966 – Irène Jacob, French-Swiss actress
1970 – Chi Cheng, American bass player (Deftones) (d. 2013)
1973 – John Dolmayan, Lebanese-American drummer and songwriter (System of a Down and Scars on Broadway)
1973 – Brian Austin Green, American actor
1977 – Ray Toro, American guitarist (My Chemical Romance)
Died on This Day
1521 – Juan Ponce de León, Spanish explorer, 1st Governor of Puerto Rico (b. 1458)
1609 – Annibale Carracci, Italian painter (b. 1560)
1685 – James Scott, 1st Duke of Monmouth (b. 1649)
1765 – Charles-André van Loo, French painter (b. 1705)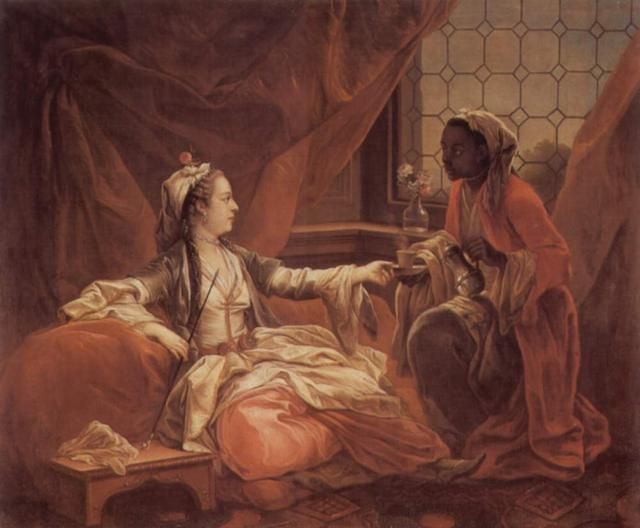 1821 - John Lewis Krimmel, German-American painter (b. 1786)
1853 - Wilhelm von Kobell, German painter (b. 1766)
1861 - Joanna Mary Boyce, aka Mrs. H. T. Wells, English painter (b. 1831)
1871 – Tad Lincoln, American son of Abraham Lincoln (b. 1858)
1875 - Jean Charles Joseph Rémond, French painter (b. 1795)
1916 - Georges Lemmen, Belgian neoimpressionist painter (d. 1865) who it turns out actually died on 7/5 but since I missed that I will put him here this year.
1930 – Rudolph Schildkraut, Istanbul-American actor (b. 1862)
1948 – John J. Pershing, American general (b. 1860)
1958 – Julia Lennon, English mother of John Lennon (b. 1914)
1960 – Lawrence Tibbett, American singer and actor (b. 1896)
1990 – Margaret Lockwood, British actress (b. 1916)
1991 – Bert Convy, American actor (b. 1933)
2011 – Googie Withers, British actress (b. 1917)
2012 – Celeste Holm, American actress (b. 1917)
Today is
National Tapioca Pudding Day
Respect Canada Day
Cow Appreciation Day
Gummi Worm Day
National Pet Fire Safety Day
National Get Out of the Doghouse Day
St. Swithin's Day
Global Hug Your Kid Day
Be a Dork Day