This has to be one of the more bizarre terrorist plots ever hatched by the fevered minds of right wing extremists.

Feds nab KKK member, accomplice for lethal X-ray plot

By Lorenzo Ferrigno

New York (CNN) -- Two New York state men have been charged in a bizarre plan to develop a mobile X-ray system that would be used from afar to silently kill people that they deemed "undesirable," federal officials said.
They wanted to build a weapon that would emit X ray radiation in the general direction of their intended targets over a period of time and anyone else who happened to be in the vicinity.
Individuals who might have been "subject to this X-ray radiation, would not immediately know that they had been harmed until some days later when they would either be injured, or it could result in their death," he said.

The suspects intended to use the device to harm and kill "enemies of Israel," a Department of Justice news release said.
These wannabee terrorists were not only full of hate, but also full of really bad ideas about how to go about being terrorists.

The FBI's Fake KKK Death Ray Attack on Andrew Cuomo, Debunked

By ELSPETH REEVE

"During a meeting with that source on May 30, 2012, Crawford allegedly gave that confidential source a webpage printout of the specs of the radiation emitting device, a printout of the Wikipedia page on Acute Radiation Sickness, a two page hand-written sketch of a radiation emitting device, and a business card for the United Northern and Southern Knights of the Ku Klux Klan," Talking Points Memo reports.
These KKK terrorists had a novel idea of how to find supporters for their planned terror attacks, approach a synagogue and ask for help?!?
Crawford was unable to find a a group that would use the weapon — the synagogue he approached called the cops. It was after Crawford approached the synagogue in April 2012 that the FBI put an informant in place, and two months later was offering him X-ray tubes. A member of the KKK affiliate Crawford talked to was working with the FBI
WHAT were they thinking would happen?
Gov. Cuomo was death ray target of Ku Klux Klansman

A federal criminal complaint filed this week in Albany charged that Glen Crawford was planning to use a radiation-emitting device to attack a Muslim organization, a political party and "a political figure."

Sources with knowledge of the situation told the Daily News Thursday that the unnamed political figure was Cuomo.
A Political Party huh? I wonder which one they had in mind? Maybe it was the party one of their targets belongs to.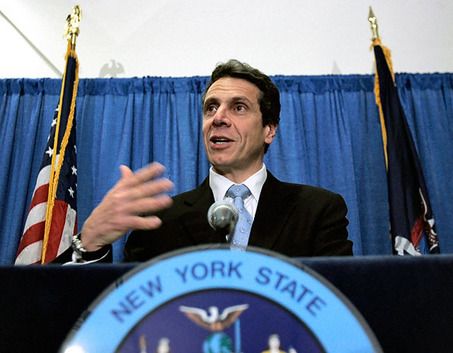 One of their targets