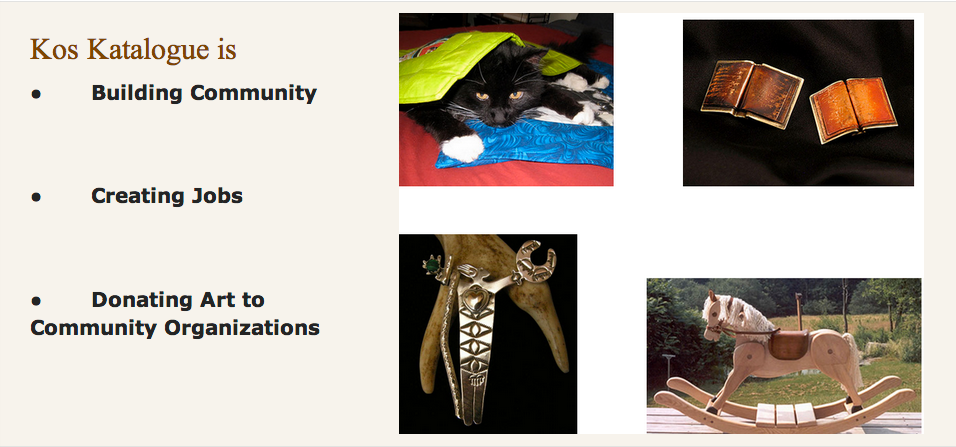 Sara R, Aji, JekyllnHyde and I would like to express our heartfelt gratitude to Markos, each guest blogger, and each kossack who participated in our blogathon as readers and commenters.



As Markos stated in his diary:

The Kos Katalogue blogathon will showcase many of these talents, with diaries over the next two days by these entrepreneurs showcasing their wares. This will be as much a celebration of our community's creativity as an opportunity for the rest of us to avail ourselves of those goods.
Markos really nailed it because we did have a celebration of our entrepreneurs and our community. There was so much excitement and energy in the threads. People asking to be added to
Kos Katalogue
kept Sara R busy making additions to our Mothership. People in threads asking questions about a shopkeeper's wares, and buying too. And not just kossacks, but people from outside the great orange.
I asked co-community building organizers Sara R, Aji and JekyllnHyde for their impressions about our blogathon:
Sara R
Small is Beautiful. There is power in every little choice we make when we buy things. When we support small – even micro – business, we make a statement. I thank everyone involved in this blogathon – the organizers, the writers, the merchants, and especially the buyers – for making it such a success. What you have done matters, profoundly.
It would help us know how we have succeeded if the merchants and the buyers would say something about their experience buying/selling through Kos Katalogue. Buyers, were you happy with what you got? Sellers, did you find some new customers? I know we did.
We are living in a difficult time, economically. It is easy to fall – and once fallen, it seems things are stacked against getting up. But it does no good for any of us to see good people fall through the cracks. It is time to get creative, use what we have to make things a better. Kos Katalogue may not solve all problems but it is an example of a movement in a better, healthier direction.
Aji
This blogathon grew out of a conversation PDNC and I had about my frustration with the devastating impact the economy continues to have on our business. We have never been, and never expected to be, wealthy, but there was a time when tourism dollars and existing clientele were sufficient to pay the bills. The bottom dropped out in 2008, when the economy crashed; we hung on for two more years before we completely lost everything. And we've remained hopeful that, as national and international economic indicators picked up, so would our business again.
It was not to be. Every year is worse than the last; this has been the worst that we can ever remember. Tourism levels are down, but beyond that, no one is buying. And I finally poured out my frustrations and my abject fear in June, after a full two weeks with exactly two sales: one two-dollar postcard on Saturday, and one two-dollar sage bundle the following Saturday. $4 in two weeks. And when neighboring shops are selling two pairs of earrings for $10 (and then throwing in a third pair free) . . . well, with the quality and market value and supply and labor costs of Wings's work, there's no way we can compete with that.
And so after brainstorming a bit, the blogathon idea was born. PDNC was both mother and midwife; I can't take credit for any of it. And we were fortunate enough - blessed enough - to make four sales as a result of her diary on our behalf.
Which is good, because there have been no sales at the brick-and-mortar gallery this week, either. There was, however, a chance to pay it forward on Friday, and that's precisely what Wings did.
This weekend was the Taos Pueblo Intertribal Powwow. This is never good for business; all the tourists are at the powwow, not at the Pueblo. But Friday, a group of four children came in, roughly ages 8 to 13 or so. They were from one of the Texas tribes, and they had their hair braided traditionally in preparation for that night's dancing. They were looking for moccasins; they needed some to dance in. They saw the pair of children's moccasins that Sara highlighted in her diary last Sunday, and promptly fell in love with them. It's not difficult to see why: They're handmade out of buttery-soft white deerhide. And then they saw the price tag: $125. And he said all four faces fell. They thanked him anyway, and walked out.
He thought a minute, then went to the door, and shouted, "Dancers!" They looked up, and he motioned them to return, so they did. He said, "Whichever one of you can wear these moccasins can have them. For free. You can dance in them tonight." The three older children promptly pointed at the youngest and said, "Her." She tried them on; they fit like they were made for her. She thanked him and left clutching them under her arm, grinning from ear to ear. He went back to what he was doing; suddenly, the little girl ran back in, breathless. "Sir! What's your name?" He said, "My name is Wings." He gave her a card; she thanked him again and raced back out again, still clutching her new moccasins to her side.
And at the Buffalo Grounds the last three nights, there was a little girl dancing in new white deerhide moccasins that were meant to be hers.
JekyllnHyde
As described eloquently above by others, this blogathon was an attempt to tap into the latent economic potential of the Daily Kos Community. We are not a giant multinational corporation with one and only one objective: to pad our bottom line, regardless of the unethical or immoral means employed in doing so. As One Pissed Off Liberal passionately stated it in his diary, if long-due economic policy initiatives are lacking by both our elected officials and the so-called "job creators" in recent years - who have done virtually nothing to reduce persistent, long-term unemployment and underemployment - we can certainly do our part in addressing this lingering problem. We won't resolve all economic problems, but we can certainly make a good start in stimulating the "Daily Kos Economy." The multiplier economic effect is still valid, even when employed on a relatively small scale.
In that respect, the diaries written by everyone either promoting online stores by other community members or touting their own, creative goods and services, were brilliant. Why should most of us send our money to mega corporations when we can buy from our own friends? I would like to point out one small, happy outcome of this effort, as detailed by joedemocrat in this diary, one which includes a very cute video - Cleo's Pootie Pad Arrives from Kos Katalogue blogathon

On Wednesday, I purchased Cleo a second Pootie Pad during the Kos Katalogue blogathon...

I recommend them for your own cat or as a gift for someone else's cat! Any other Pootie Pad stories? Has anyone bought one of the new "Pootie Pads" for dogs?

You can order a Pootie Pad for your cat or someone else's cat here. You can order a pooches pad for your dog or someone else's dog here.

If only this action could be repeated hundreds or thousands of times in coming weeks!
---
Building Community. Creating Jobs. Donating Art to Community Organizations.
---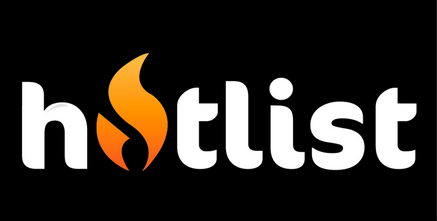 It contains a list of all the stores and will be updated as needed.
Easy access to a wide variety of stores so you can buy locally and from progressives is provided if you hotlist Sara R's mothership diary.
You will then always be two clicks away from your favorite stores!
Kos Katalogue is Building Community. Daily Kos is the best progressive website with an incredible community, complete with stores on our village square, selling everything from artwork to jewelry to pootie pads to personal services.
Kos Katalogue is a grassroots movement to provide jobs by starting new small businesses not provided by DC or the corporate private sector. Kos Katalogue also interconnects and networks our online community with cities and towns across America. Two years ago, Sara R suggested that we hold online gallery shows for Kos Katalogue. In one of our phone chats, I suggested we also do fundraisers here at DK to buy artwork from a kos katalogue store, and then we donated the artwork to a community facility. Artist/Kossack David W then delivered our donated painting to a community clinic in Florida assisting men living with HIV/AIDS. The painting included a plaque stating it was donated by our DK community, and providing our website addy.
The Executive Director of this center thanked Daily Kos

This is another perfect example of the great work that all of you have accomplished over the years and you keep doing it day after day! I am so proud to work alongside you. We can't fix everything but we can do a little bit each day.
Yes, we can do "a little bit each day." Our next Community Art Project will be a triptych of Wings's photographs, or a selection of three that are clearly Indian in theme and related. These magnificent photographs will be donated to an Indian organization, such as an organization regarding health care, child welfare, domestic violence prevention, or a substance abuse Native-method treatment program.
Kos Katalogue members, please let us know in the comments if you had some sales during our blogathon.
---
---
Building Community. Creating Jobs. Donating Art to Community Organizations.
---
Kos Katalogue Blogathon: July 10-July 12, 2013
A simple, easy-to-implement way to promoting the Kos Katalogue is by changing or adding to your Daily Kos signature. Every time you make a comment on this blog, you will remind others about the numerous goods and services provided by our community members.

How You Can Help to Publicize Kos Katalogue




Step-by-Step Process on How to Add/Change Your Daily Kos Signature




---

If you have never done so before, here is a step-by-step process through which you can easily change or add to your Daily Kos sig:

1. When you log on to Daily Kos, click 'My Page.'

2. Next, click 'Profile.'

3. Then, click 'Edit Profile.'

4. Scroll down a bit to the section titled 'Comment Preferences' - Signature (this will be attached to your comments). Copy and paste the below HTML code (in blockquote in this comment by belinda ridgewood) into the box below 'Signature.'

<a href="http://www.dailykos.com/story/2013/07/09/1219237/-Kos-Katalogue-Mothership-HOTLIST-THIS" target="_blank">Support Small Business: Shop Kos Katalogue</a>

5. Click 'Save' at the bottom of your Daily Kos Profile page.



6. Your Daily Kos signature should now look like this, just as it does in this comment by JekyllnHyde.


7. To ensure you did it correctly, type a sample comment in this diary and preview it, but do not post the comment. Right click your signature, click 'Open Link in New Tab' and it will take you to this diary by Sara R.

Note: sometimes, it can take a couple of minutes for the new sig to take effect. If your old sig keeps re-appearing, close your browser, log out, and log on again to Daily Kos. Try again, your new sig should appear.

7. Congratulations, you are done!
There are character limitations for the Daily Kos sig. If you are wedded to a fairly short sig, you can still add a second one (see the two sigs in this comment by JekyllnHyde). If you have any problems, also read these two helpful comment threads here and here.
Complete List of Posted Diaries - All Times Pacific
If you would like to be added to our email list used for email notifications once Kos Katalogue diaries are posted, or for our blogathons, please Kosmail Aji, Sara R, or Patriot Daily News Clearinghouse. Emails are always sent bcc to ensure privacy.
11:00 am: Tapping into our community's creativity and entrepreneurship by Kos.
1:00 pm: Kos Katalogue: Winglion Quilts and the Community Quilt Project by Aji.
2:00 pm: Kos Katalogue: Graphic Designs by Marko the Werelynx by michelewln.
3:00 pm: Kos Katalogue: Three Talented Kossacks: Fineena, Lorinda Pike, and asterkitty by peregrine kate.
5:00 pm: Kos Katalogue: Christmas in July!?! by jan4insight.
9:00 am: Kos Katalogue: Shop Till You Drop by belinda ridgewood.
11:00 am: Kos Katalogue: Kossacks Love Silverwork by Wings by Patriot Daily News Clearinghouse.
1:00 pm: Kos Katalogue: For the Love of Her Goats & the Many Wonderful Things You Can Find by remembrance.
3:00 pm: Kos Katalogue: Our Choices Matter by rb137.
5:00 pm: Kos Katalogue - A little help from my friends by One Pissed Off Liberal.
7:00 pm: Kos Katalogue Challenge for All of Daily Kos: Could You Do THIS? It Will Help Lots of People by JekyllnHyde.
6:00 am: Kos Katalogue: Doing it wrong? by rserven.
10:00 am: Kos Katalogue: Shop Local. Shop Kos! by Yasuragi.
11:00 am: Coveting thy neighbors earrings by ZenTrainer.
3:00 pm: Kos Katalogue: Jewelry and something to put it in, all made with love by Kitsap River.
4:00 pm: Kos Katalogue: Kitsap River's Artisanal Jams by Aji.
5:00 pm: Kos Katalogue: How to Bring the Beauty of Nature Into Your Home by Glen The Plumber.
7:00 pm: Kos Katalogue: To Your Health! by smileycreek.
8:00 pm: Kos Katalogue: Making Something That Matters by NinthElegy.
---
Please remember to republish these diaries to your Daily Kos Groups. You can also follow all postings by clicking this link for the Kos Katalogue Group. Then, click 'Follow' and that will make all postings show up in 'My Stream' of your Daily Kos page.