It would seem those "surprised analysts" should study up on The Fed some more ... and their quiet efforts to make Bankers whole and fully profitable, again. (aka QE3)

Goldman Sachs Q2 earnings double
by Tim Mullaney, USA TODAY -- July 16, 2013
Goldman Sachs said its second-quarter profit doubled, as the giant investment bank saw revenues climb 30% while stock and bond underwriting sales rose by nearly half.

Goldman said it earned $1.93 billion for the three months ending June 30, or $3.70 a share. The results handily topped analysts' average estimate of $2.87 a share in net income, according to FactSet.
[...]
I wonder how much of
this recent
Fed Buyback Investment had to do with Goldman's surprising profits?
Mortgage-backed securities (4) $1,208,139,000,000
[...]
The bank nearly tripled its revenue from investing in bonds for its own account, to $658 million, the company said. Part of that reflects profits made before interest rates began to rise late in the quarter. Additionally, banks like JPMorgan Chase and Citigroup have been able to exploit the fast-changing rate environment to boost profits, Edward Jones analyst Tom Lewandowski said after Citi reported its earnings on Monday.
Yup, those Wall Street Bankers
need all the help
they can get apparently. Now if only they would do something about Jobs. And Loans. And investing in Small Business ...
You know the stuff Banks used to do. Before they became "speculators" ... and "hoarders of wealth."



About that Federal Reserve's ongoing 'welfare program' for Wall Street ... as they continue to move their "bad assets" on their balance sheets -- onto ours.
The Fed's Transparency Report
Federal Reserve Banks -- www.federalreserve.gov
FEDERAL RESERVE statistical release


1. Factors Affecting Reserve Balances of Depository Institutions

Millions of dollars --

Week ended
Averages of daily figures Jul 10, 2013

Reserve Bank credit 3,456,317
Securities held outright (1) 3,225,347
U.S. Treasury securities 1,948,028
[...]

Federal agency debt securities (2) 69,180
Mortgage-backed securities (4) 1,208,139
[...]

Net portfolio holdings of Maiden Lane LLC (8) 1,414

Foreign currency denominated assets (14) 23,170
Gold stock 11,041
[...]

Treasury currency outstanding (15) 45,167

Who are is these "primary dealers" the Fed keeps talks about, euphemistically?

The Big Banks Expect Quantitative Easing Into Early 2014
Business Insider -- 01/04/2013
[...]
The New York Fed's primary dealers, the 21 banks with which it carries out transactions, expect quantitative easing to continue until 1Q 2014. This is according to a Dow Jones Business News report. The primary dealers' median expectation is that the Fed will continue to purchase $45 billion worth of Treasuries each month throughout 2013, and cut that to $35 billion per month in early 2014. These findings come from a survey of primary dealers that was conducted before the December FOMC meeting. [...]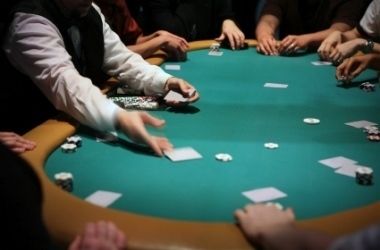 Do these "primary dealers" on the receiving end of the Fed's unending line of credit, do they have names?

Primary Dealers List
New York Federal Reserve -- newyorkfed.org
Primary dealers serve as trading counterparties of the New York Fed in its implementation of monetary policy. [...]




Bank of Nova Scotia, New York Agency

BMO Capital Markets Corp.

BNP Paribas Securities Corp.

Barclays Capital Inc.

Cantor Fitzgerald & Co.

Citigroup Global Markets Inc.

Credit Suisse Securities (USA) LLC

Daiwa Capital Markets America Inc.

Deutsche Bank Securities Inc.

Goldman, Sachs & Co.

HSBC Securities (USA) Inc.

Jefferies LLC

J.P. Morgan Securities LLC

Merrill Lynch, Pierce, Fenner & Smith Incorporated

Mizuho Securities USA Inc.

Morgan Stanley & Co. LLC

Nomura Securities International, Inc.

RBC Capital Markets, LLC

RBS Securities Inc.

SG Americas Securities, LLC

UBS Securities LLC.
Say hello to the Fed's Golden list.
The Federal Reserve makes the gold, and these 21 wonder-kids, they 'book' it.
Surprise.

If only there were some "strings attached" to those Wall Street Bailouts ...
But that would have "hampered the free-market" right?
The merchants of fiat capital, could never have that, could they?
Well, not as long as we say: "Okay, whatever. Thanks Wall Street."