Can we talk about incarceration?
Commentary by Black Kos Editor Denise Oliver-Velez
This is not going to be a long commentary.
Someone recently sent me a link to a news item, from Ohio.
Ohio Prisons Shut Off Electricity In Exchange For Payments
This was during a time period when I was sweating and uncomfortable in an extended heat wave in my part of the Northeast, and since I don't have air-conditioning I was jumping into the shower several times a day to cool off.
If you are locked up, and they shut off air, cooling systems, during a heat wave-how many folks on the outside give a damn?
In the Ohio case the ACLU immediately responded. Just as other civil liberties groups and grassroots groups of activists and family members of those who are locked up as well as international organizations like amnesty international have raised an outcry. But for the most part, the story was simply a blip in local news.
At the same time a prisoner hunger strike continues in California, a state with a very large population of inmates (over 200,000).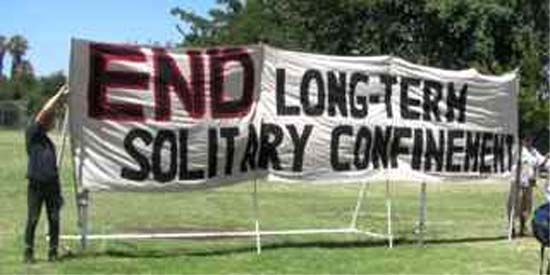 You can read the hunger striker's list of demands here.
Many online comments to stories about the strike are essentially "let them die..it will save our tax dollars."
Over the July 4th weekend I attended a small reunion of members of the Black Panther Party and the Young Lords Party, where we got a chance to as a group, speak to one of our comrades who is locked away - over the phone. We each took a turn to speak, and give him strength. He in turn assured us he is staying strong, but I left there with a lump in my throat, and thinking about trying to raise this issue, yet again, online.
We are aware that we have quite a few brothers and sisters who are serving over 800 years of prison time - much of it as a result of COINtelpro. We have a small "alumni" association, doing the best we can.
We have a brother who is very ill in Angola Prison in LA. Herman Wallace. Amnesty international has taken up his case, for compassionate release.

Herman Wallace and fellow prisoner Albert Woodfox were placed in isolation in 1972. Since then they have been confined to 6.5 X 9 ft cells for 23 hours a day and allowed out only to exercise alone in a small outdoor cage, to shower, or to walk along the cell unit corridor. Both men were convicted of the murder of a prison guard yet no physical evidence links them to the crime; potentially exculpatory DNA evidence has been lost, and the testimony of the main eyewitness has been discredited. These serious legal concerns compound the injustice of decades of cruel confinement.

Now 71 year old Herman Wallace is terminally ill with liver cancer. Call on Louisiana Governor Bobby Jindal to end the 41 year nightmare and release Herman so that his family can care for him during his last months.
Click here to
sign their petition
.
The Angola 3 have a series on Daily Kos, and at other places around the web, but haven't raised a significant level of outrage or interest from a broad swath of those who include themselves in political boxes that are liberal or left.
I am feeling pretty frustrated. Given the level of vituperativeness exhibited towards Trayvon Martin (not just on right-wing sites), tarred with a "thug" label (read: black criminal) and "blame for his own murder" rhetoric, which essentially tells people it was okay for him to be shot and killed, I have little hope that the voices of the left will make much of an effort to make incarceration, and those human beings locked away, many in solitary for more than 40 years a priority.
This brief comment is a question to readers.
Do you think that we will ever be able to make the criminal injustice system, as it applies to incarcerees who are not high-profile, or white, a priority?
Have the prison porn, anti-crime, law and order mantras made it impossible for us to garner support from those who embrace a leftist, liberal, progressive, radical perspective around other issues?
I know that many people have a list of what they feel are their top priorities for change. Climate change, the environment, Wall Street, racism, voting rights, gun control, the war on women, the war on drugs (mostly about pot) LBGT rights....rarely do I see folks put the incarceration nation at the top of their lists.
Yes, I know that there are groups devoted to ending solitary, ending the death penalty, ending torture, defending high profile cases, getting those wrongly convicted released...but I'm not sure that there will ever be a time in the foreseeable future that there is a massive outcry about the status quo - simply because too many people agree that inmates deserve to be where they are, and ignore their treatment once locked away from view.
There was only one reader comment attached to a news update on the Ohio situation.
To me it represented the way too many people think, no matter their party affiliation.
What I'd like to know is why should people support feeding and taking care of persons who deliberately go and do things and get thrown in jail ? They need to stop being crooks drug dealers and all the other things that get them thrown in there
I'd like to ask what you think some practical solutions are, short term and long term for moving this issue up on folks list of priorities?
Or is it futile...and will the few of us who've been doing this work for decades continue to be a tiny minority?

~~~~~~~~~~~~~~~~~~~~~~~~~~~~~~~~~~~~~~~~~~~~~~~~~~~
News by dopper0189, Black Kos Managing Editor
~~~~~~~~~~~~~~~~~~~~~~~~~~~~~~~~~~~~~~~~~~~~~~~~~~~


~~~~~~~~~~~~~~~~~~~~~~~~~~~~~~~~~~~~~~~~~~~~~~~~~~~
The National Center for Health Statistics says that although there remains a difference of four years between the life spans of white Americans and black Americans, overall, life expectancy for black Americans is improving. New York Times: Life Span Improves for Black Americans.
~~~~~~~~~~~~~~~~~~~~~~~~~~~~~~~~~~~~~~~~~~~~~~~~~~~
Life expectancy for blacks rose to 75 years in 2010, up from 64 years in 1970. For whites, it rose to 79 years from 72 years in the same period. In 1930, life expectancy stood at 48 for blacks and at 60 for whites.
Higher infant mortality among blacks also contributes to the gap, but less than it used to. The infant mortality rate for blacks fell by 16 percent from 2005 to 2011, compared with a 12 percent drop for whites, said Kenneth M. Johnson, a demographer at the University of New Hampshire.
Heart disease was the single biggest drag on black life expectancy, accounting for a full year of the 3.8-year difference between whites and blacks. The second-biggest factor was cancer, accounting for about eight months of the difference.


Thinkprogress
~~~~~~~~~~~~~~~~~~~~~~~~~~~~~~~~~~~~~~~~~~~~~~~~~~~


~~~~~~~~~~~~~~~~~~~~~~~~~~~~~~~~~~~~~~~~~~~~~~~~~~~
Juror B37 made clear in her opinion most people would have reacted the way that Zimmerman did the night he shot and killed Trayvon. If she meant that a good number of people would perceive the black male teenager being followed as the aggressor rather than an innocent kid walking home from the store, she might actually be right. Color Lines: Putting Casual Racism on Trial.
~~~~~~~~~~~~~~~~~~~~~~~~~~~~~~~~~~~~~~~~~~~~~~~~~~~
In an era when overt racism is stigmatized, people are reluctant to admit to their prejudices, not only to one another but also to themselves. That stigma makes it even harder to grapple with the prospect of hidden racial bias. But research shows that denying or pretending that deep-seated racism doesn't exist ultimately serves to intensify the problem
If you don't believe it, try taking an implicit bias test. Created by scientists at Harvard, the University of Virginia and the University of Washington, this tool measures your automatic racial bias and preferences. The results of your individual test might surprise you; while many people honestly believe that they hold no negative associations based on race, it's often untrue. And those negative biases don't just rest on our minds—they can also forecast our behavior.
According to Rachel Godsil, research director of the American Values Institute and a law professor at Seton Hall, negative associations tend to flow from structural inequalities that are reinforced by media representations.
Godsil cites, for example, how drug use is evenly distributed among different racial groups but black people are more likely to be arrested and imprisoned for possession. "The media sometimes skews things in ways that overemphasize [the criminality] of a particular group," she says. "There's an echo chamber between structural inequality, media portrayal and individual implicit bias."
When the Zimmerman jury was provided evidence that black men had previously been implicated in burglaries, it likely tapped in to an implicit bias that would render Trayvon Martin a criminal, despite the fact he was not the one on trial, he was unarmed, and he was walking around in the neighborhood he was staying in at the time.


St. Petersburg, Fla., resident Beezy Dinkins demonstrates outside of the Seminole County Criminal Justice Center during the Zimmerman trial. Photo: Scott Olson/Getty Images
~~~~~~~~~~~~~~~~~~~~~~~~~~~~~~~~~~~~~~~~~~~~~~~~~~~
The case of another unarmed black teen shot in Florida by a man claiming self-defense heads to court. The Root: Jordan Davis: Will Things Be Different?
~~~~~~~~~~~~~~~~~~~~~~~~~~~~~~~~~~~~~~~~~~~~~~~~~~~
In November 2012, Dunn, a 46-year-old white Florida software developer, shot and killed 17-year-old Jordan Davis, an unarmed black boy, after a verbal confrontation about loud music in a Jacksonville convenience-store parking lot. But victims-rights and gun control advocates, Jordan's parents and others watching the case fear that Strolla is terribly wrong and another Florida civilian with a gun will not be punished for taking the life of yet another unarmed black teen because, like Zimmerman, Dunn says he was afraid.
Sometime between now and September, Dunn is expected to seek immunity -- that's an all-out free pass on any criminal or financial penalties -- in a "Stand your ground" hearing in front of a Florida judge. Dunn will have to convince the judge that he feared for his life. If that effort fails, a Florida judge and jury in one of the most conservative and gun-loving parts of the state will wade through an admixture of stereotypes and suspicion, as well as Florida gun-possession and weapons-use policies, to determine Dunn's fate.
Some combination of that same cocktail sent Zimmerman home a free man. So Jordan's parents, gun control and victims-rights advocates are all asking the same question: Could it happen again?
"As crazy as that sounds," said Sam Hoover, a staff attorney at the San Francisco-based nonprofit Law Center to Prevent Gun Violence, "that's a distinct possibility. The reality is that Florida law gives these shooters an escape."
Zimmerman's lawyers did not make an explicit "Stand your ground" claim before his trial began, but testimony about the law was introduced. And because it is a part of Florida's legal code, "Stand your ground" language is included in the jury's instructions, something that could not have happened before the 2005 law was passed.


Jordan Davis (R.I.P. Jordan Davis Facebook Page)
~~~~~~~~~~~~~~~~~~~~~~~~~~~~~~~~~~~~~~~~~~~~~~~~~~~


~~~~~~~~~~~~~~~~~~~~~~~~~~~~~~~~~~~~~~~~~~~~~~~~~~~
Discussing race is no easy thing for any president. Obama did it Friday with eloquence and vision. The Root: The Power of the Obama Race Formula.
~~~~~~~~~~~~~~~~~~~~~~~~~~~~~~~~~~~~~~~~~~~~~~~~~~~~
Race is one of those subjects that can get you quick-flash-fried in American public life. Like a small drumstick dropped into a boiling cauldron of grease, a public figure can be burned to a crisp in seconds. From Al Campanis, Jesse Jackson and Don Imus to Trent Lott, Reverend Jeremiah Wright and Paula Deen, the popular landscape is littered with those who have erred on race in the public eye. I thus found myself moved and uplifted by the good and courageous remarks President Obama made Friday about the death of Trayvon Martin and the unfortunate outcome of the George Zimmerman trial.
Speaking out at this time and in this way was no easy thing for a politician to do. And Obama did so with eloquence and vision.
Nonetheless, Obama will surely be denounced by some on right and the left. From the right it will be the bitter old cant that Obama has given into "black special interests" and fanned the flames of racial resentment. From the left it will be an indignant claim that he is too timid or weak in not having done more to denounce the verdict and champion calls for a new trial for Zimmerman. (And probably a hundred other slants as well in our ever-proliferating hyper-blogosphere.) These messages are wrongheaded and miss the grace and power of what Obama did today.
To appreciate the dilemma, we have to remember the context in which the president -- and any African-American politician aiming to speak to all Americans, not just a presumed loyal black constituency -- of necessity operates. From the moment he became a serious national candidate in 2007 and throughout his presidency, Obama has faced what I call the Racial Triple Challenge, a set of hurdles confronting any mainstream center-left black politician.


~~~~~~~~~~~~~~~~~~~~~~~~~~~~~~~~~~~~~~~~~~~~~~~~~~~~~~~~~~
Voices and Soul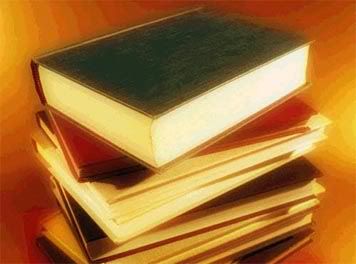 by Justice Putnam
Black Kos Poetry Editor
As a child in the Cascades, east of Eugene, I would look at the starry night sky and wonder at the immense complexity of space and time. I would wonder at the orbits of the planets and their moons, of our solar system in orbit within the Milky Way itself. I then wondered at what we were learning about the microscopic world; of the orbits of protons, electrons and neutrons around the nuclei of atoms; and the movements of atoms themselves. I wondered at molecules and I wondered at the cells that make our skin. I wondered at how all of it makes the objects we see. I wondered at the trees and the stones, I wondered at the mountains and their lakes, I wondered at the rivers and the seas; and how evaporation made the clouds. I wondered at the rain falling from the sky and the very air we breathe. I wondered at electricity and I wondered at the nuclear explosions at the test ranges in Nevada.
I would look at the starry night sky and realize each and every star was a sun, possibly and certainly with planets orbiting them; like protons, electrons and neutrons around the nuclei of atoms. I then wondered at the interaction we have with our world and with each other. I wondered at war and I wondered at love.
Everything seemed to based on a circle; or at least an ellipse.
I then wondered at the round coins in my pocket; and I then wondered at...
How Things Work

Today it's going to cost us twenty dollars
To live. Five for a softball. Four for a book,
A handful of ones for coffee and two sweet rolls,
Bus fare, rosin for your mother's violin.
We're completing our task. The tip I left
For the waitress filters down
Like rain, wetting the new roots of a child
Perhaps, a belligerent cat that won't let go
Of a balled sock until there's chicken to eat.
As far as I can tell, daughter, it works like this:
You buy bread from a grocery, a bag of apples
From a fruit stand, and what coins
Are passed on helps others buy pencils, glue,
Tickets to a movie in which laughter
Is thrown into their faces.
If we buy a goldfish, someone tries on a hat.
If we buy crayons, someone walks home with a broom.
A tip, a small purchase here and there,
And things just keep going. I guess.
~~~~~~~~~~~~~~~~~~~~~~~~~~~~~~~~~~~~~~~~~~~~~~~~~~~~~~~~~~
Welcome to the Black Kos Community Front Porch