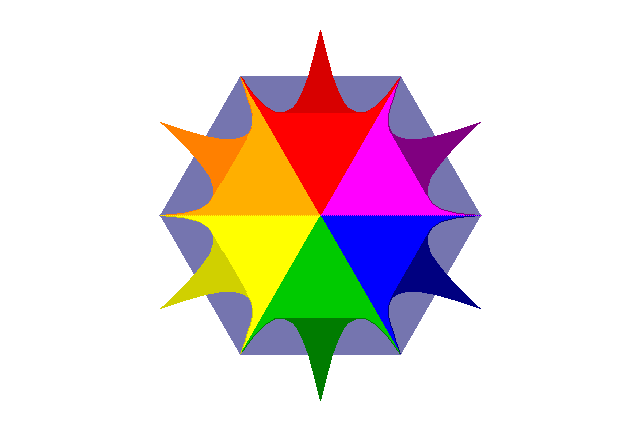 Back in June I wrote a piece covering the background of the goings on at OutServe-SLDN. More has gone on since then, with the "resignation" of Allyson Robinson as Executive Director on July 12, the resignation of Josh Seefried as co-Chair of the board on July 8, and the closing of the organization's Wahington office effective July 31 after the declaration that the organization is bankrupt.
The organization did claim that it will continue to exist and offer services in a statement on July 10, a portion of which is included on the inside.
On July 22 a group of transgender veterans and service members announced they were leaving the embattled organization to join a new group that is more explicitly focused on working toward open military service by transgender people.

Since the upheaval at OutServe-SLDN began on June 22, the transgender chapter of the organization has been working to determine where and how we can best fit within the movement. This process has been painful, and strained personal and professional relationships that had previously been strong. The OutServe Transgender Chapter has had to make a clear-eyed assessment of where we stand and what we need.

The deliberations within our 120-member group have been honest, fact-based, and open to all members. The conclusions were reached without animus. The ultimate question we had to answer was where we need to be in order to most effectively move the issue of open service for transgender people forward. Unfortunately, it was the considered opinion of our members that OutServe-SLDN will not be able to represent our interests effectively for the foreseeable future.

--Brynn Tannehill, chapter spokeswoman for the Military Transgender Group
The new group is
Service Members, Partners, Allies for Respect and Tolerance for All
(SPART*A). The website is still under construction. The group has a
Facebook presence here
and is
on Twitter
.
We have members in military bases from all over the US, Afghanistan, Korea, Cuba,Guam, Europe, and expect to have more soon. Our members represent the Army,Navy, Air Force, Coast Guard, and Marines. We are all especially committed to ourTrans members, formerly known as the OutServe Trans group, and to gaining full equality for them in the US Armed Forces.
The leadership of SPART*A is listed as:
Carl Able, USMC

Karl Alvarez, Air Force veteran

Jase Daniels, US Navy

Tanya Domi, Army veteran

Tania Dunbar, US Army

Christopher Hooper, US Navy

Jeremy Johnson, Navy veteran

Mark Mazzone, US Army

Beth Schissel, Air Force veteran

Julianne Sohn, Marine Corps veteran

Brynn Tannehill, Navy veteran
OutServe-SLDN's Legal Services Statement
:
As we have publicly stated in recent days, OutServe-SLDN is transitioning to a membership-focused organization. One of the more significant changes we are making as part of the organization's transformation is changing how we provide legal services. Importantly, we intend to continue to serve as a resource to service members and veterans seeking legal advice relating to legal issues involving LGBT military service.

The way that we will accomplish this is through building our existing partnerships with law firms, lawyers and other legal services organizations. From the perspective of service members and veterans, if you need such legal assistance, you will contact OutServe-SLDN as you would have done before. Our legal intake will be staffed by volunteers who will respond to your inquiries. Someone will call you to answer questions about the nature of the legal advice or assistance you are seeking, and if a referral can be made, you will be contacted directly by the lawyer or organization who will assist you.
We're thrilled with SPARTA's emergence as a support network for active-duty LGBT members of the military — and their family and allies. We've always believed in the idea of "nothing about us without us" — that those most impacted by decisions and rules and laws should be the ones driving advocacy. SPARTA has emerged at the right time — when the growing pains in the military after the repeal of "Don't Ask, Don't Tell" require vigilance, when transgender members of the military still cannot serve openly, and when we still lack non-discrimination protections in the military to protect against discrimination while serving. There is much work ahead, we're glad that active-duty members of the military will be driving that work, and we look forward to working with anyone who is actively and urgently pushing the federal government to see them as full human beings, deserving equal protection under the law.

--GetEqual