My diary about Netroots Nation 2013 is still incubating (read notes collecting still more dust). However, I thought I would take this opportunity to describe those parts of our California trip that were not directly connected to NN13. We were in the bay area for an entire week, and we took the opportunity to see stuff and go places, some of which we hadn't seen before. Unfortunately, we only took a few photos, and I'm not going to have the time to include the ones we did take, so there's not much in the way of visuals here. Sorry about that.
See you on the other side of that orange squiggle...
But First, A Word From Our Sponsor:
Top Comments recognizes the previous day's Top Mojo and strives to promote each day's outstanding comments through nominations made by Kossacks like you. Please send comments (before 9:30pm ET) by email to topcomments@gmail.com or by our KosMail message board. Just click on the Spinning Top™ to make a submission. Look for the Spinning Top™ to pop up in diaries posts around Daily Kos.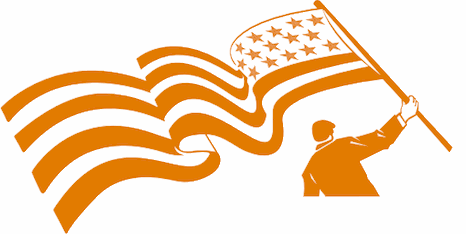 Make sure that you include the direct link to the comment (the URL), which is available by clicking on that comment's date/time. Please let us know your Daily Kos user name if you use email so we can credit you properly. If you send a writeup with the link, we can include that as well. The diarist poster reserves the right to edit all content.
Please come in. You're invited to make yourself at home! Join us beneath the doodle...
We arrived at SFO on the Monday before NN13, and with a flight delay and the hassles of collecting our baggage and renting a car, we didn't get to our B&B in Santa Clara until it was getting dark. We ended up getting dinner at a superb Thai restaurant at a shopping mall within walking distance of the B&B.
The next day, Tuesday, our objective was Santa Cruz. My partner had visited teh town many years ago, but I had never been. I was curious as to what sort of city it was, and what the area was like. We parked near the downtown and started walking down the city's main thoroughfare (Pacific St.?). Around noon, during our walk, I noticed an odd looking restaurant that had all sorts of space-like decorations, accented with 60s kitsch, on its exterior. It took a while for my partner to identify the restaurant as being the Saturn Cafe. He had remembered this restaurant as being in a different place when he visited years ago, but he insisted we have lunch there. It was a little before noon, but we were still on eastern time, after all. He had the sliders; I had a grilled chicken sandwich.
We continued walking in a quest to find the ocean. We had to get directions, but we did eventually find it, and walked down the pier, and then down the boardwalk and through the amusement park. It brought back some childhood memories for me of vacations in Ocean City, MD, but frankly, the beach stuff in Santa Cruz was in significantly nicer condition.
We walked back to the car and drove around the area, into the hills a little, and around the campus of UC Santa Cruz. The campus is very diffuse, and, of course, very modern-looking. There weren't many people around, what with this being summer. If there was an actual geographic center of campus, I never figured out where it was.
We went back downtown and had dinner at an Italian place. I had the hardest time trying to remember dinner in Santa Cruz. I had to look at my credit card bill to find the name of the restaurant, and looked up the website, but I still had no memory of the place.
After dinner, we crossed the street (that much I do remember) to go to Bookshop Santa Cruz. What a delightful find that was! This independent bookstore is alive and thriving! It was there I bought Dan Savage's new book, and entertaining and informative collection of essays entitled American Savage. We spent hours in that bookstore. And then we returned to Santa Clara.
The next day, Wednesday, we went north to San Francisco and Golden Gate Park, where my partner dragged me through the Japanese garden, the botanical garden, the rose garden, and a few other diversions before finally realizing it was time to get down to Los Altos where my nephew would be featured in a local production of Avenue Q. (It's a musical with puppets, kind of like Sesame Street with adult themes. It's very funny. My nephew played Trekkie Monster.) It was a great performance; my nephew had told me that the run had sold out, and that the management had dragged in more chairs, and sold out those extra seats as well. It's lucky I asked for tickets well ahead of our visit, or we wouldn't have had the chance to see the play.
Thursday through Saturday was NN13, of course, and that will be the topic for another diary...
Sunday, we went back to San Francisco and wandered around the Castro for a little while. We had lunch/brunch in a restaurant with a lot of attitude called Cafe Flore on Market St. We also found a delightful bookstore on Market St. a little further down, though I don't recall the name of it. After that we went back to Golden Gate Park and spent some time in the De Young museum, where they had a remarkable collection of pagan worship figures from around the world on loan from the Vatican! Who knew?
We then drove down to Palo Alto, to where my nephew lives, and had dinner with him. While telling a story, he made a mention of "one of my exes," which means he's been dating! We've known he is gay for quite a while, but when we discussed it some years ago, he admitted that he had never been in a relationship at that time. Now, he has an active love life, which I think is good news.
We took a red-eye home on Monday, so that left us time to do something else. We went back to Palo Alto and wandered around there, and walked to the Stanford University campus. I had the opportunity again to see the Rhodin sculpture gardens. I was particularly inspired by the Burghers of Calais, so much so that I'd like to write a TC diary about them, but certainly not tonight. We had dinner at a restaurant called Umami. For me, it was a massive disappointment. What can you say about a burger joint where the burgers cost $40 a pop? Granted, it was a good burger, but is any burger worth $40?
Okay, enough already. On to the comments!
TOP PHOTOS
July 24, 2013
Enjoy jotter's wonderful PictureQuilt™ below. Just click on the picture and it will magically take you to the comment that features that photo. Have fun, Kossacks!