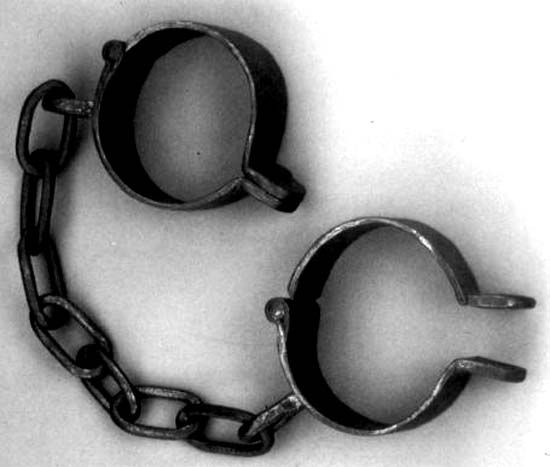 CARICOM: a call for reparations for native genocide and slavery
Commentary by Black Kos Editor Denise Oliver Velez
As August 1st approaches, the day the British passed the Slavery Abolition Act in 1833, which would be put in effect, August 1, 1834, freeing over 700,000 people held in bondage, which is celebrated in parts of the English speaking Caribbean as "Emancipation Day", this last month has seen debate and discussion throughout the Caribbean, and in Great Britain, France and the Netherlands about a somewhat surprising unanimous statement issued by CARICOM in July on their final meeting day.
Caribbean nations launch joint effort for slavery compensation former colonial powers
Leaders of more than a dozen Caribbean countries are launching a united effort to seek compensation from three European nations for what they say is the lingering legacy of the Atlantic slave trade.

The Caribbean Community, a regional organization that typically focuses on rather dry issues such as economic integration, has taken up the cause of compensation for slavery and the genocide of native peoples and is preparing for what would likely be a drawn-out battle with the governments of Britain, France and the Netherlands.

Caricom, as the organization is known, has enlisted the help of a prominent British human rights law firm and is creating a Reparations Commission to press the issue, said Ralph Gonsalves, the prime minister of Saint Vincent and the Grenadines, who has been leading the effort.

Press release
The Meeting agreed to the establishment of a National Reparations Committee in each Member State with the Chair of each Committee sitting on a CARICOM Reparations Commission. The Heads of Government of Barbados (Chair), St. Vincent and the Grenadines, Haiti, Guyana, Suriname and Trinidad and Tobago will provide political oversight.

The decisions were taken followed presentations by Member States, led by St. Vincent and the Grenadines, and their unanimous support of the road map.

Chair of the Community, the Hon. Kamla Persad-Bissessar, Prime Minister of Trinidad and Tobago, at an end-of-Meeting Press Conference at the Hilton Hotel, described progress on the subject as a very positive outcome.

Earlier in the day, during his contribution to the discussions, Prime Minister Baldwin Spencer said he conceptualized the call for reparations as an integral element of the Community's development strategy. The legacy of slavery and colonialism in the Caribbean severely impaired the Region's development options.

"We know that our constant search and struggle for development resources is linked directly to the historical inability of our nations to accumulate wealth from the efforts of our peoples during slavery and colonialism. These nations that have been the major producers of wealth for the European slave-owning economies during the enslavement and colonial periods entered Independence with dependency straddling their economic, cultural, social and even political lives", Prime Minister Spencer said.

Reparations, he added, had to be directed toward repairing the damage inflicted by slavery and racism.

"We, as political leaders, must encourage our various reparation agencies to continue the education of our Caribbean people and our Diaspora, and enhance their awareness of the reparations issue. It is important that there is solid people and multi-party support for our efforts and we must impress on our colleagues in both Government and Opposition that this is not an issue we should use as party-politics fodder. Our various reparation organizations must see the forging of bi-partisan political support and civil society consensus for reparations as one of their main objectives," the Antigua and Barbuda Prime Minister added.

CARICOM, the Caribbean Community (formerly the Caribbean Free Trade Association- CARIFTA) members are: Antigua and Barbuda, The Bahamas, Barbados, Belize, Dominica, Grenada, Guyana, Haiti, Jamaica, Montserrat, Saint Lucia, St. Kitts and Nevis, St. Vincent and the Grenadines, Suriname,Trinidad and Tobago.
CARICOM Associate members are: Anguilla, Bermuda, British Virgin Islands, Cayman Islands, Turks and Caicos Islands, and CARICOM Observers are Aruba, Colombia, Curaçao, Dominican Republic, Mexico, Puerto Rico, Sint Maarten and Venezuela.
News of the declaration has been covered widely in Caribbean media outlets.
Calls for reparations are not new. Before he was removed from office in 2003,Aristide raised a hue and cry about the fact that Haiti actually had to pay France for winning its revolution.

In 2003, then-President of Haiti Jean-Bertrand Aristide demanded that France pay Haiti over 21 billion U.S. dollars, what he said was the equivalent in today's money of the 90 million gold francs Haiti was forced to pay Paris after winning its freedom from France as the hemisphere's first independent black nation 200 years ago. "Some analysts believe that France's refusal to support the deployment of an international peacekeeping force to Haiti until after the president's departure was linked to Aristide's demand for reparations, which were unpopular in Paris.
The British press has also dealt with the irony of slave profiteers being compensated.
Britain's colonial shame: Slave-owners given huge payouts after abolition
The British government paid out £20m to compensate some 3,000 families that owned slaves for the loss of their "property" when slave-ownership was abolished in Britain's colonies in 1833. This figure represented a staggering 40 per cent of the Treasury's annual spending budget and, in today's terms, calculated as wage values, equates to around £16.5bn.

A total of £10m went to slave-owning families in the Caribbean and Africa, while the other half went to absentee owners living in Britain. The biggest single payout went to James Blair (no relation to Orwell), an MP who had homes in Marylebone, central London, and Scotland. He was awarded £83,530, the equivalent of £65m today, for 1,598 slaves he owned on the plantation he had inherited in British Guyana.

But this amount was dwarfed by the amount paid to John Gladstone, the father of 19th-century prime minister William Gladstone. He received £106,769 (modern equivalent £83m) for the 2,508 slaves he owned across nine plantations. His son, who served as prime minister four times during his 60-year career, was heavily involved in his father's claim.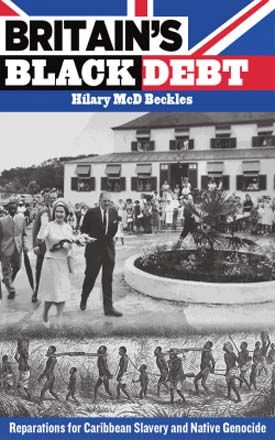 One of the foremost scholars from the Caribbean, Sir Hilary McD. Beckles, who "holds a Chair in Social and Economic History, University of The West Indies, Cave Hill, Barbados, where he is also Principal and Pro-Vice Chancellor" has recently published "Britain's Black Debt: Reparations for Caribbean Slavery and Native Genocide
Since the mid-nineteenth-century abolition of slavery, the call for reparations for the crime of African enslavement and native genocide has been growing. In the Caribbean, grassroots and official voices now constitute a regional reparations movement. While it remains a fractured, contentious and divisive call, it generates considerable public interest, especially within sections of the community that are concerned with issues of social justice, equity, civil and human rights, education, and cultural identity. The reparations discourse has been shaped by the voices from these fields as they seek to build a future upon the settlement of historical crimes.

This is the first scholarly work that looks comprehensively at the reparations discussion in the Caribbean. Written by a leading economic historian of the region, a seasoned activist in the wider movement for social justice and advocacy of historical truth, Britain's Black Debt looks at the origins and development of reparations as a regional and international process. Weaving detailed historical data on Caribbean slavery and the transatlantic slave trade together with legal principles and the politics of postcolonialism, Beckles sets out a solid academic analysis of the evidence. He concludes that Britain has a case of reparations to answer which the Caribbean should litigate.

International law provides that chattel slavery as practiced by Britain was a crime against humanity. Slavery was invested in by the royal family, the government, the established church, most elite families, and large public institutions in the private and public sector. Citing the legal principles of unjust and criminal enrichment, the author presents a compelling argument for Britain's payment of its black debt, a debt that it continues to deny in the face of overwhelming evidence to the contrary.
It is at once an exciting narration of Britain's dominance of the slave markets that enriched the economy and a seminal conceptual journey into the hidden politics and public posturing of leaders on both sides of the Atlantic. No work of this kind has ever been attempted. No author has had the diversity of historical research skills, national and international political involvement, and personal engagement as an activist to present such a complex yet accessible work of scholarship.
Here is news coverage of Beckles calling on CARICOM to take action.
Activists in the U.S have raised similar cries here, from the "40 acres and a mule" question, which was not about broad reparations, but about land redistribution, though the term has come to symbolically represent reparations in general, which is why Congressman Conyers' reparations bill is named "HR 40", to words alluding to a debt owed in the Rev Dr. Martin Luther King Jr's "I have a Dream" speech at the March on Washington for Jobs and Freedom" in which he stated:

So we have come here today to dramatize an appalling condition. In a sense we have come to our nation's capital to cash a check. When the architects of our republic wrote the magnificent words of the Constitution and the Declaration of Independence, they were signing a promissory note to which every American was to fall heir.

This note was a promise that all men would be guaranteed the inalienable rights of life, liberty, and the pursuit of happiness. It is obvious today that America has defaulted on this promissory note insofar as her citizens of color are concerned.

Instead of honoring this sacred obligation, America has given the Negro people a bad check which has come back marked "insufficient funds." But we refuse to believe that the bank of justice is bankrupt. We refuse to believe that there are insufficient funds in the great vaults of opportunity of this nation.
Too often, when discussing the affect today of genocide and slavery, responses range from "get over it" to "but that was history".
Can we honestly look at the conditions of the indigenous and black populations here in what became "the New World" and avoid admitting that the current economic and social conditions we face in our communities, including the legacy of racism, which is alive and well, are not attributable to the past, which for many of us is not shrouded by time.
What to do about it is an ongoing debate. One that may take many more decades to resolve. In the U.S. apology for slavery which passed the Senate June 18, 2009, a clear disclaimer was tacked on, which troubled some legislators:
DISCLAIMER- Nothing in this resolution--

(A) authorizes or supports any claim against the United States; or

(B) serves as a settlement of any claim against the United States
My own position on reparations is that what is needed is a massive domestic Marshall plan, coupled with sweeping changes made in the drug laws and criminal justice system.
What are your thoughts on this issue?

~~~~~~~~~~~~~~~~~~~~~~~~~~~~~~~~~~~~~~~~~~~~~~~~~~~
News by dopper0189, Black Kos Managing Editor
~~~~~~~~~~~~~~~~~~~~~~~~~~~~~~~~~~~~~~~~~~~~~~~~~~~


~~~~~~~~~~~~~~~~~~~~~~~~~~~~~~~~~~~~~~~~~~~~~~~~~~~
America's mainstream food rhetoricians often ignore what low-income African-American communities are already doing to gain access to healthier food choices, including cultivating urban farms. Salon: America's Food Debates Are Just White Men Talking/.
~~~~~~~~~~~~~~~~~~~~~~~~~~~~~~~~~~~~~~~~~~~~~~~~~~~
On a fine, bright afternoon, a beautiful girl named Celeste with brown skin and a fluffy ponytail walked me through a farm in East New York, Brooklyn.
While it was obvious to me that she loved it like it was her own, it belonged to the United Community Center, a collective that provides everything from fitness classes to English-as-a-Second Language classes and daily day care. The Center is a saving grace for girls like Celeste. Each year, it takes 30 or so teens from ages 13 to 17 under its wing, teaches them everything from hand-made irrigation using leftover tools and materials, to hosting their own bee hive and collecting their own honey, to composting, to… well, you get the picture.
The Center seems like the kind of grassroots effort a lot of people who talk about the lack of healthy food in low-income communities would love to support. But some of its members say the organizations intended to help them the most are ignoring them. They say the NYC Greenmarket – the city's largest farmer's market supplier — doesn't make it out anywhere near East New York with a full market because of a common assumption about low-income Americans: They aren't interested in healthy food. They can't afford to be interested in it. They don't care.
But the people of East New York do care. And yet the never-ending debates around food politics — debates that often center on what's supposedly best for low-income communities — never seem to include their voices.
Celeste couldn't be more proud of her contribution to the garden, or the garden's contribution to the community. "People saw that there was a lot of violence on the streets, a lot of kids hanging around and doing bad stuff… they figured, 'All right, one in three people are obese and we need to do something about it.' …


Urban farmers (Credit: Reuters/Rebecca Cook)
~~~~~~~~~~~~~~~~~~~~~~~~~~~~~~~~~~~~~~~~~~~~~~~~~~~~~~
Efforts to save the rhinoceros in South Africa are failing, according to a report to the government by an independent expert. LA Times: How to save the rhino, according to South Africa.
~~~~~~~~~~~~~~~~~~~~~~~~~~~~~~~~~~~~~~~~~~~~~~~~~~~~~~
The report called for radical solutions: drones to track rhino poachers; de-horning of all South African rhinos; rhino farms; and legal trade in stockpiled and farmed rhino horn that could be auctioned or traded through a South African-based bourse.
Since the beginning of the year, more than 500 rhinos in the country have been killed, compared with 668 for the whole of last year. That leaves about 20,000 rhinos in South Africa, which account for 90% of the continent's rhinos.
The poaching statistics tell the story of an accelerating killing rampage: 2007, 13 poached; 2008, 83; 2009, 122; 2010, 333; 2011, 448; 2012, 668, and 515 so far this year, suggesting the number of rhino illegally killed this year could top 900.
In his report to the government, Mavuso Msimang, appointed rhino issue manager last year to research solutions to the crisis, called for an end to the ban on rhino horn trade and farming, arguing that the objective -- quelling demand for horn in Asian markets -- had not worked.
Msimang's report called for the usual improvements in security: more rangers, better equipment, and improved border security between South Africa and Mozambique to prevent horn smuggling through the neighboring country and poachers coming in from Mozambique to kill rhinos. But even if these were implemented, he argued, it wouldn't save the rhino.


Two white rhinos at the Johannesburg Zoo. More than 500 rhinos have been killed so far this year in South Africa. (Stephane de Sakutin / AFP/Getty Images / July 25, 2013)
~~~~~~~~~~~~~~~~~~~~~~~~~~~~~~~~~~~~~~~~~~~~~~~~~~~

~~~~~~~~~~~~~~~~~~~~~~~~~~~~~~~~~~~~~~~~~~~~~~~~~~~
The history of The Hill, believed to be the earliest community of free African Americans, is being pieced together from artifacts found in an archaeological dig. LA Times: Archaeologists unearth untold story of free blacks.
~~~~~~~~~~~~~~~~~~~~~~~~~~~~~~~~~~~~~~~~~~~~~~~~~~~
On Maryland's Eastern Shore, a previously untold story of free African Americans is being told through newly discovered bits of glass, shards of pottery and oyster shells.
Piece by piece, archaeologists and historians from two universities and the local community are uncovering the history of The Hill, a part of the town of Easton believed to be the earliest community of free blacks in the United States, dating to 1790.
It also could have been the largest community of free blacks in the Chesapeake region. During the first census in 1790, about 410 free African Americans were recorded living on The Hill — more than Baltimore's 250 free African Americans and even more than the 346 slaves who lived at nearby Wye House Plantation, where abolitionist Frederick Douglass was enslaved as a child.
Free African Americans in Easton lived alongside white families, said Dale Green, a Morgan State University professor of architecture and historic preservation who is working with the University of Maryland's Mark Leone on the Hill project.
"It's not just a black story. It's an American story," Green said.


Sabrina Shirazi, a sophomore at the University of Maryland, takes measurements at The Hill in Easton, Md., an archaeological site that is possibly the oldest settlement of free African Americans in the U.S. (Kenneth K. Lam / Baltimore Sun / July 23, 2013)
~~~~~~~~~~~~~~~~~~~~~~~~~~~~~~~~~~~~~~~~~~~~~~~~~~~


~~~~~~~~~~~~~~~~~~~~~~~~~~~~~~~~~~~~~~~~~~~~~~~~~~~
A Republican controlled House will not fix the holes in the law. TalkingPointMemo: Why The GOP Won't Let Congress Fix The Voting Rights Act.
~~~~~~~~~~~~~~~~~~~~~~~~~~~~~~~~~~~~~~~~~~~~~~~~~~
A recent House Judiciary Committee hearing made clear that Republicans have little to no interest in reconstituting the Voting Rights Act. Judiciary Chairman Bob Goodlatte (R-TX) opened by emphasizing that even after the Supreme Court's decision, "other very important provisions of the Voting Rights Act remain in place."
At issue is the Voting Rights Act's now-invalid Section 4, the formula used to determine which state and local governments must receive federal pre-approval before changing their voting laws. It was last reauthorized in 2006 by a 98-0 margin in the Senate and 390-33 in the House. But for Republicans, there's a huge difference between allowing the renewal of a historic law for racial equality, and going out their way to reconstitute it now that the Supreme Court has thrown out part of it.
"Historically I fully understand why they addressed the situations they did," Rep. Trent Franks (R-AZ), chairman of the Judiciary Constitution and Civil Justice subcommittee, which has jurisdiction over the issue, told reporters. "I am just of the opinion today that we should do as the court said and that is to not focus on punishing the past but on building a better future."
Attempting to fix the law would require Republicans to give public scrutiny to racial disparity in the party's geographic base. And it would require backtracking on years of political rhetoric warning of federal government overreach and downplaying racial inequality. On top of that, conservative legal scholars believe the concept of preclearance is unconstitutional.


~~~~~~~~~~~~~~~~~~~~~~~~~~~~~~~~~~~~~~~~~~~~~~~~~~~~
Can a stroke of the pen can undo vast racial disparities in criminal sentences? Slate: Obama Can Fix the Race Gap in Sentencing Law.
~~~~~~~~~~~~~~~~~~~~~~~~~~~~~~~~~~~~~~~~~~~~~~~~~~~~
President Barack Obama, commenting last week on George Zimmerman's acquittal in Trayvon Martin's death, remarked on "a history of racial disparities in the application of our criminal laws—everything from the death penalty to enforcement of our drug laws." A few months earlier, Attorney General Eric Holder similarly lamented new government data suggesting that even today "black male offenders" are sentenced to federal prison terms "nearly 20 percent longer than those imposed on white males convicted of similar crimes." These statements reveal that our nation's first African-American president and first African-American attorney general are aware of serious racial discrimination in the administration of our nation's criminal laws. The question is what they plan to do about it?
Neither the president, nor his attorney general, has followed-up or suggested a fix for the problem. Yet with one signature, Obama could make a remarkable difference: He could use his constitutional powers to commute the sentences of thousands of disproportionately black inmates serving excessive prison terms for crack cocaine offenses. Put bluntly, rather than dropping occasional comments about high-profile criminal-justice incidents with racial overtones, both the president and the attorney general should make a focused and sustained effort to redress longstanding criminal justice disparities.
The disparity between crack and powder cocaine sentencing has been the most notorious example of profound racial bias baked into our superficially neutral criminal laws. For decades, federal law punished crack cocaine offenses more severely than comparable crimes involving powder cocaine. As a result, strict federal sentencing laws enacted during the height of a perceived "crack epidemic" hammered those who dealt in even tiny amounts of crack with five- and 10-year mandatory minimum prison terms.
Today, roughly 30,000 federal inmates, representing approximately 15 percent of the entire federal prison population, are serving time for crack cocaine offenses. And more than 80 percent of those men and women are African-American.
Advertisement
In 2010, recognizing the racial bias reflected in these drug laws and the profound impact they had on African-American offenders and communities, Congress passed the Fair Sentencing Act to significantly reduce the penalties for crack cocaine offenses. The new law's preamble acknowledges the injustices associated with the now-rescinded sentencing laws, and states that it is designed "to restore fairness to Federal cocaine sentencing."


President Barack Obama and Attorney General Eric Holder are aware of serious racial discrimination in the administration of our nation's criminal laws. What are they going to do about it?
Photo by Kevin Lamarque/Reuters
~~~~~~~~~~~~~~~~~~~~~~~~~~~~~~~~~~~~~~~~~~~~~~~~~~~


~~~~~~~~~~~~~~~~~~~~~~~~~~~~~~~~~~~~~~~~~~~~~~~~~~~
IIt's carnival time in Ayiti. Sunday kicked off with a bang with what appeared to be a few hundred thousand people piling into Champs de Mars for the "Carnaval des Fleurs" – the Carnival of Flowers. The Grio: Despite heavy rains, Haiti revels in carnival.
~~~~~~~~~~~~~~~~~~~~~~~~~~~~~~~~~~~~~~~~~~~~~~~~~~~
Excited Haitians – families, youth, seniors, and a few troublemakers – began to make their way into the mile long stretch of the biggest party of the year around 4 p.m.
By 7 p.m., what appeared to be brief sun showers started. But it was far from brief. Within 15 minutes, the sky opened up and brown water gushed down the streets.
What did the already massive crowd do? They cheered and intensified the party. Only a handful appeared to have umbrellas. Passers-by exclaimed that rain cannot stop the carnival from going on. The rain did not let up for about 30 minutes and neither did the party. Even those still making their way into the corridor shook off their wet clothes after the downpour and forged a path into the carnival area.
"If you shake to the music, you'll dry off"
A teenager told a woman in front of him who appeared frazzled by her wet clothes that if she started to shake to the music, she'd dry off.


~~~~~~~~~~~~~~~~~~~~~~~~~~~~~~~~~~~~~~~~~~~~~~~~~~~~~~~~~~
Voices and Soul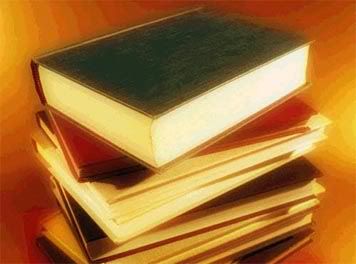 by Justice Putnam
Black Kos Poetry Editor
While getting my pound of coffee at my favorite shop, I ran into an acquaintance who runs a fairly well known polling outfit in Oakland. He's been to the house for a few soirees and I see him around occasionally but we never have time to speak. He's part of Progressive politics in the Bay area, his litany is that he's doing what he can to defeat the Republicans. In my conversations with him, though, I get that he's had no real experience with being poor, or a minority, or a target. He asked me what I've been doing, how my writing is going.
I mentioned my editorial duties here these last several years at Black Kos and he was taken aback.
"So you have an unabiding interest and affiliation with being black?" he asked in an accusatory tone. I get that a lot, mostly from white men, interestingly enough; who are surprised when they see my nisei step-father, my latin nieces or any other number of immediate or extended family members who don't fit the WASP mold.
"I know I'll never be black enough," I smiled
And it's true, I will never know what it is to be black, but my daughters-in-law have been black all their lives, they know. My grandkids are black and they are finding out.
But I am a poet. I feel with every tender kiss of my heart and soul. I think with every synaptical electrical connection warping at literally, the speed of light.
I build with these hands. I caress with these hands and I will walk with you and you and you until we can walk no more; and then I will walk again.
I will never be black enough, I won't be Asian or Latin or Gay or Woman or Infirmed enough; but my love for all on this luminous sphere is of just the right measure. Which is immeasurable.
American Roots: Moral Associations

1 Kinship:
Is embarrassing the wind,
Like dead black boys,
Falling down from the trees,
Then downstream–
On their knees,
Blood like,
Like a rich nation.

2 Metaphor:
Becomes humiliating,
And clean,
Ticking like a ripe machine.
Do not
Bend,
Fold,
Or mutilate me–
This is your future speaking.

3 The air smells so metaphysical
We have accused it–
Of smog,
And lost manhood,
Then all ritual.

4 Whoever wrote:
A view is a mountain speaking
But left the introduction
For the snow,
And accused silence
Of its soul.

5 The whole nation:
Is a stanza of blackness,
A huge white whale,
Faith in space
(Like the newspapers),
And the quiet insistence
We have peace,
And it's your world, brother.
As a coda, I thought Gil Scot Heron says precisely, what needs to be said.
~~~~~~~~~~~~~~~~~~~~~~~~~~~~~~~~~~~~~~~~~~~~~~~~~~~~~~~
Welcome to the Black Kos Community Front Porch