I recently hiked the entire length of a river, from the point where it bubbled out of the ground in a huge natural spring to the point where it entered a somewhat larger river (the Missouri). I'd like to say that it was an exhausting trip, but it really wasn't much of a hike: the Roe River, one of the shortest in the world, is a whopping 201 feet in length. Photographs of this massive adventure follow.
The Springs:
The Roe River originates in a large springs known as Giant Springs. Every day over 190 million gallons of water flow from Giant Springs and cascade down into the Missouri River. Cracks in the rocks above the Madison Limestone allow the water to leak upward and form the springs.
The water in the springs stays at a constant 54 degrees which made it a good campsite for Native Americans.
The Corps of Discovery under the leadership of Meriwether Lewis and William Clark visited Giant Springs on their journeys through Montana. They first encountered the springs on June 18, 1805. Lewis and Clark reported many beaver in this area which brought in an invasion of non-Indian trappers.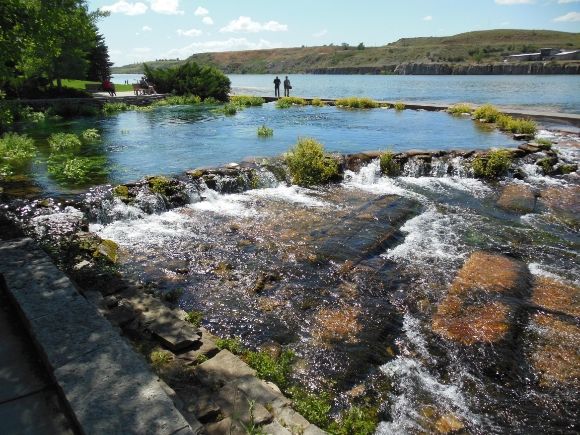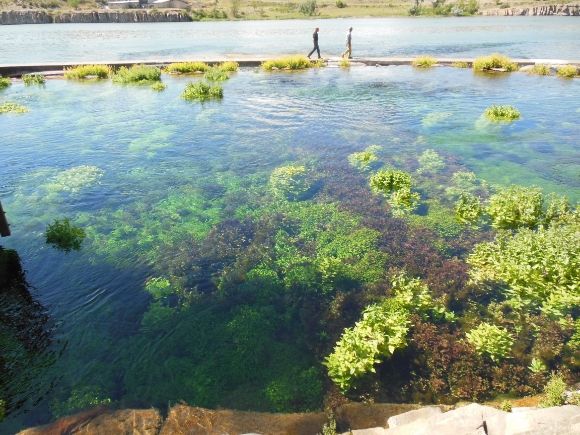 Giant Springs with the Missouri River in the background.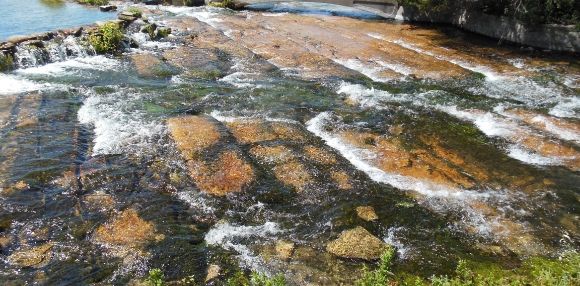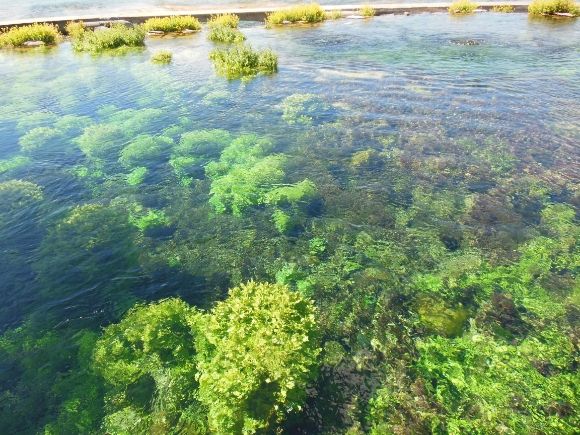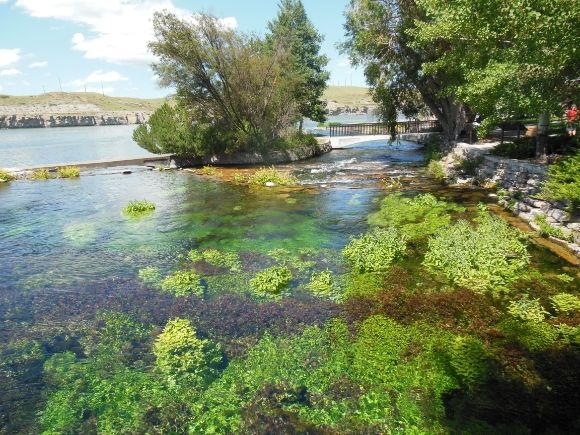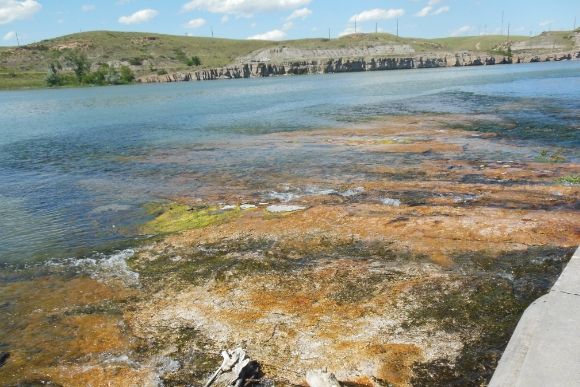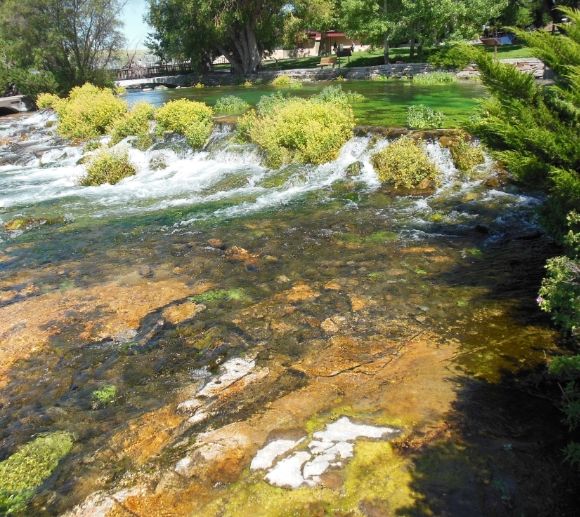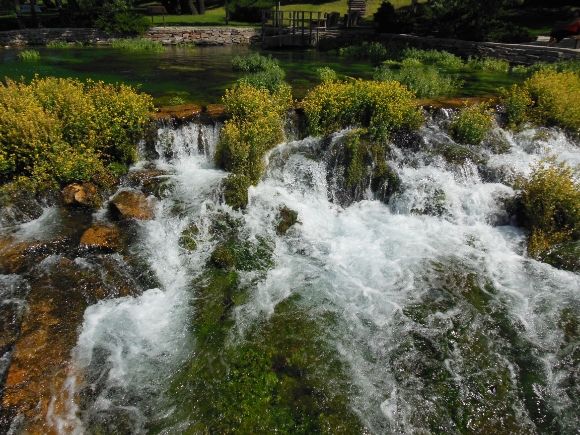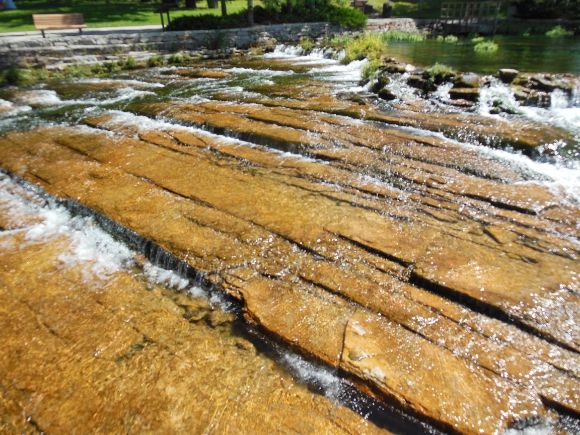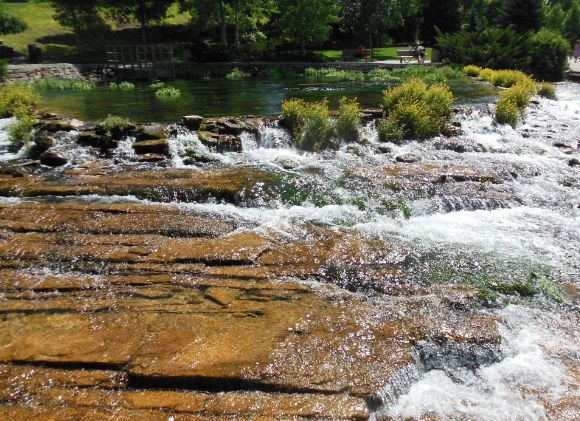 The River:
The Missouri River is the longest river in the United States, flowing for 2,540 miles. It is 200 miles longer than the Mississippi River. Flowing into the Missouri, the Roe River is one of the shortest rivers in the world. Since the river is adjacent to a fish hatchery, it was given the name "Roe" which means "fish eggs."