I am writing tonight about a viral video. From the searches I have been able to conduct, I haven't found any diaries about this. Surely some have posted comments about it, but no search I have conducted have turned them up. If you know of instances where this story was mentioned, let me know and I'll be delighted to credit and link them. I know the story has appeared on Huffpo (Worth the read, too!).
More below! But, first, a word from our sponsor ...
Top Comments recognizes the previous day's Top Mojo and strives to promote each day's outstanding comments through nominations made by Kossacks like you. Please send comments (before 9:30pm ET) by email to topcomments@gmail.com or by our KosMail message board. Just click on the Spinning Top to make a submission. Look for the Spinning Top to pop up in diaries around Daily Kos.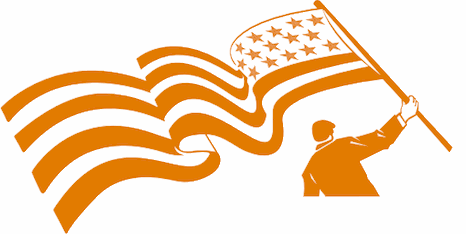 Make sure that you include the direct link to the comment (the URL), which is available by clicking on that comment's date/time. Please let us know your Daily Kos user name if you use email so we can credit you properly. If you send a writeup with the link, we can include that as well. The diarist reserves the right to edit all content.
Please come in. You're invited to make yourself at home! Join us beneath the fleur de kos...
Of course, Mick can't begin to comprehend all that has been done on his behalf. He does not know or care that we blog about him tonight. He is just a puppy, much loved, and enjoying his life with people as all puppies should. You can see from the video (and particularly from the followup video showing Mick's remarkable progress! Which I am linking but not embedding) that he has a fine, brave spirit.
And of course I am just delighted that the little fellow has made such splendid progress! I watched his success with tears in my eyes. But not just because of and for him. Also for the brilliant human beings who fought so hard on his behalf. For those who approached him with determination, resolve and compassion, to tackle the great challenges he was facing. For those who empower him with technology and imagination, with support and encouragement and great love.
It is human beings like these who give me hope, for our country and our world. It is human beings like these who serve as my role models and mentors. With their great fine hearts, and their never-say-die energy and commitment.
And young Mick gives me hope, too, and determination, as he lifts me up. May he lift you a little bit tonight, in the challenges you face.
(For your reference, the human beings who helped Mick perform this miracle manage The Mia Foundation, taking on exceptionally difficult, special needs cases like Mick's on a regular basis.
You can donate and/or volunteer from this page. Please consider lending a hand or sending a donation to this cause!)
On to tonight's comments! Most ably collected and formatted by brillig!
---
Brillig's ObDisclaimer:
The decision to publish each nomination lies with the evening's Diarist and/or Comment Formatter. My evenings at the helm, I try reeeeallllyy hard to publish everything
without
regard to content. I really do, even when I disagree personally with any given nomination. "TopCommentness" lies in the eyes of the nominator and of you, the reader - I leave the decision to you. I do
not
publish self-nominations (ie your own comments) and if I ruled the world, we'd all build community, supporting and uplifting instead of tearing our fellow Kossacks down.
---
gooderservice flagged this comment by Morgan Sandlin.

BadKitties may not have meant to flag this comment by cactusgal, but we here at TC are very good at our searches :).

historys mysteries flagged this comment by DerDoktor.
From BeninSC:

Gooserock posted this comment about something witnessed out and about on our highways, found it funny. I am not so sure ...

In this comment, Darryl House flags a favorite line from Aji's New Day diary!

Flagged by sidnora, this comment by gchaucer2 shows how Kossacks prioritize things! (Too bad, George Clooney!)
Top Mojo for yesterday August 4th, first comments and tip jars excluded. Thank you
mik
for the mojo magic! For those of you interested in How Top Mojo Works, please see his diary
FAQing Top Mojo
.
1) And he does nothing of the sort here- by Heavy Mettle — 134
2) Without Greenwald... by kharma — 131
3) A Badge is not a License to commit Criminal Acts by detroitmechworks — 105
4) And if they had refused to be probed? by War on Error — 89
5) 2002 Australian Study Found a Century of Higher by Gooserock — 85
6) A very important aspect of this problem -- by praenomen — 80
7) Apparently it is by Horace Boothroyd III — 79
8) Marcy Wheeler continues to by Aunt Martha — 78
9) Every planetary event can be tortured into by Radiowalla — 77
10) " Mitch, you have a good day now. Bye " by Farugia — 70
11) I think a star has been born... n/t by SherwoodB — 70
12) Greenwald's mention of "the NSA district" shows by emorej a Hong Kong — 68
13) Hey, you have a great voice and screen by chicago minx — 67
14) It is high time we had a public talk about the by Tirge Caps — 67
15) 1 benefit of Greenwald "making self the story", by emorej a Hong Kong — 67
16) It took almost an hour for the first Eeyorite to by weatherdude — 64
17) Oh Hai Whoknu! Itz Truly Hard 2Know Who 2Trust, by leonard145b — 63
18) Depression is anger without enthusiasm. by xxdr zombiexx — 63
19) And that is why Greenwald is valuable by timethief — 61
20) There was no probable cause to search your vehicle by Horace Boothroyd III — 61
21) The "good cop" fallacy. by The grouch — 61
22) Poverty and removing hope, yes Austerity by LaFeminista — 60
23) Beyond outrageous. Words fail. by flitedocnm — 59
24) It's funny. by doc2 — 59
25) When our laws are secret by onionjim — 58
26) Agreed. Let's turn this thread in a positive by Eileen B — 59
27) If the admin and SMIC had any by shigeru — 58
28) Plotz. We haz 'em! by The Marti — 57
29) I hand it to ABC for having him on repeatedly by Heavy Mettle — 57
30) 52 seems so young by TrueBlueMajority — 54
31) It's not just information by geomoo — 54
32) Paging Joseph Heller by RFK Lives — 54
33) Fuck the Patriot Act. I mean really, fuck it right by SouthernLiberalinMD — 54
34) Agreed, Mets. by triciawyse — 54
Top Pictures for yesterday, August 4th. Click any image to be taken to the full comment. Thank you jotter for the image magic!