Quoting from Huffpost:

Two days after a report emerged that Fox Television studios may produce NBC's Hillary Clinton miniseries, Republican National Committee (RNC) Chair Reince Priebus dismissed the connection as "totally ridiculous and stupid."

"I don't know the truth of anything you're talking about," Priebus said regarding the Fox links. "But I do know what's very clear is that the company that puts these things on the air to promote Hillary Clinton, including CNN, is the company that is not going to be involved in our debates."
Alright, here's the logic in that...
Let's say, you go out and you buy a bottle of tamper-resistant Jiffy Peanut Butter from Ralph's and upon opening said jar of tamper-resistant Jiffy peanut butter you find... a human finger and a dead cephalopod*.
(*It's a really small cephalopod. Like, y'know, a mini-squid-sorta-thing.)
Anyway, you're PISSED about what happened with the Jiff and the peanut butter and the finger and the very tiny sea animal and so what do you do?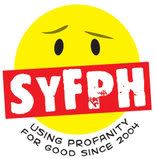 You SUE Jewell, but then I drive right down to the Jiff National Headquarters and give all the executives... even the women folk... blow jobs.
Because your Reince Preibusian take on this is that somehow it is RALPH'S FAULT for selling contaminated peanut butter, but not JIFF'S FAULT for manufacturing the shit.
Dear Mr. Preubus: The company that produces the show #1) picks the writers/directors/cast #2) finances the production and, most importantly of course, #3) has the most to financially gain from the airing of the program.
It is your Fox-N-Friends who are making the peanut butter and its on their dime that the severed didgit and the deceased molluscan class organism got into your sandwitch spread.
But, of course, you KNOW THAT, and you're just looking for a way to stuff your hot pocket of "we're gunna lose another Presidential election" with something that might pass for the "hot sauce of outrage and indignation."