On Saturday, August 3rd almost 3000 people marched from Richmond BART to the Chevron refinery on the first anniversary of the terrible refinery explosion last year. Toxicity spread across the city and sent thousands to local hospitals. At the protest 210 people were arrested for trespassing when they would not leave the gated entrance of the refinery.
All of this a non-violent yet direct action to call for:
• NO more toxic hazards.
• NO Keystone XL tar sands pipeline.
• NO refining tar sands or fracked crude.
• YES to a just transition from dirty fossil fuels to union jobs in clean energy!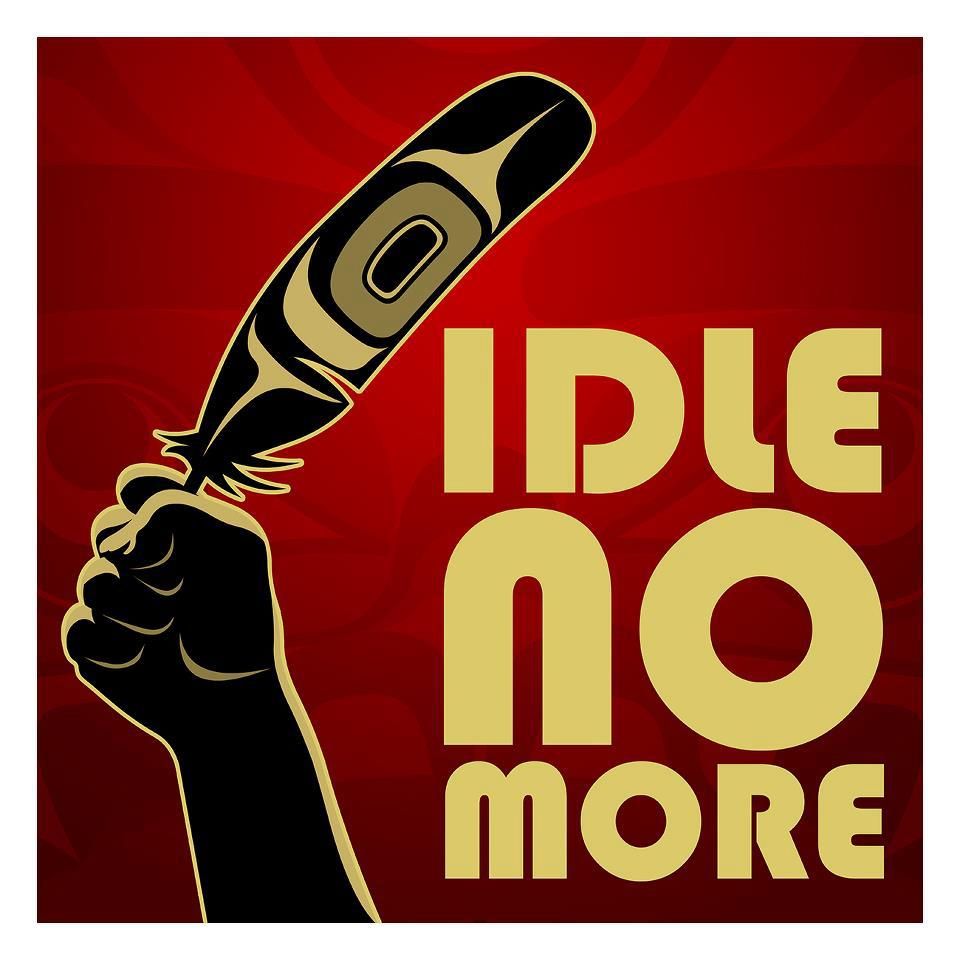 The event was called
Summer Heat Richmond
. Many groups, including
350.org
, were involved in organizing. A new indigenous group
Idle No More SF Bay Area
, led the march. I was invited to walk with them. The
Idle No More
movement began last November in Canada when the First Nations there began to organize protests of the legislative abuses of indigenous treaty rights by the Canadian government. The
Idle No More movement has spread internationally
with many affinity groups forming. Why? Because violation of indigenous rights is happening all over the world.
The rally started at 9:30 AM outside the Richmond BART station where members of the American Indian Movement (AIM) and Idle No More SF Bay offered prayers and sage.
The following photos are taken from my vantage point at the front of the march:

This is the Mother Earth art piece that Idle No More SF Bay carries to all their gatherings.




A look at the crowd behind me while we are waiting to start.


Many More Photos & Descriptions Below the Frybead Thingey

The march begins.




Hundreds of long-stemmed sunflowers were being passed out as the chosen theme of the day.

For a while, I walked next to the actor Michael Horse and a cool guy named Grey Wolf.




Other American Indian groups were there, this is the sign for Sacred Sites Protection and Rights of Indigenous Tribes, organized by Wounded Knee DeOcampo, a Miwok elder.

This is a 20 second video (short because I couldn't walk backwards very long) to give you a taste of the singing that led the march. The drummer and lead singer is Luta, he's Ohlone/Apache. Wounded Knee DeOcampo can be seen at the very beginning with a feather and a smudge stick.




I sprinted to the front to get a shot of all the powerful women leading the march. Please note the woman in the center in the red shawl.
She is Pennie Opal Plant of Gathering Tribes and Idle No More. Pennie was a key figure in organizing and promoting this event. She was the first to speak to everyone at the starting point location and she led the rally at the refinery destination. Pennie was one of our speakers at our American Indian Caucus at NN13. You can read her informative speech about her work with Idle No More there.

Pennie Opal Plant addressing the crowd with instructions for risking arrest and introducing speakers such as Dr. Henry Clark, Eduardo Martinez, Andres Soto, Richmond Mayor Gayle McLaughlin and Bill McKibben. Note Pennie's white arm band, we'll be referring to it below.
Another person who was a speaker at our caucus was Corrina Gould. She's Chochenyo Ohlone, the tribe that inhabited the Bay Area before the European invasion. Her impassioned speech about trying to save her tribe's sacred sites in the SF Bay Area can be found here.


Corrina Gould smiling at me.

Corrina Gould addressing the crowd and then introducing her nephews to do a blessing song on the event.
Back to Pennie Opal Plant's photo above. Note her white arm band which was donned by all those who wanted to be designated willing to risk arrest.
After Bill McKibben spoke all the volunteer arrest riskers walked to the gates of the refinery and refused to leave. Many marchers joined them to reach the number of 210 people arrested and charged with trespassing.
Bill reported that paddy wagon ride was fun. I see some Idle No More members in there!
Gang from the first of many paddy wagons. pic.twitter.com/e9yqodiUO6

— Bill McKibben (@billmckibben) August 3, 2013
I really like this new group. The name is effective and I love all the art it is generating. Google and you'll see. What can you do? The Idle No More movement needs support, search for one in your area. They're likely on facebook and could use your endorsement. Attend their events in your area. If you're here in the San Francisco Bay Area please like their page at facebook and watch for upcoming events for you to attend. I hope to see you there.
350.org has a new video of this protest and features Idle No More now and then:

Other first-hand diaries to read about this event: