We're just like the broadcast newsmedia here. "We" being Daily Kos, that is. I feel as if I've been banging my head against a wall and screaming "LOOK AT ME" for almost three weeks now, and what I have to show for it is a gangbusters diary by one of my Kossack friends and an identification with the topic I've been screaming about by some of the habitues of the New Day diaries. No, while I've been screaming, we've gone from Snowden to sockpuppet. It's really easier, isn't it, and no "ick" factors with Snowden or sockpupppets either.
I wrote this last night. Today, it feels like we've hit a turning point as more and more diarists engage these issues, so this is a progress report, especially since it's 6:53 PM Eastern and there's a Sochi-connected diary on the Rec List. I just like the way that paragraph works, so I'm not changing it. But the sockpuppet thing is still true.
But First, A Word From Our Sponsor:
Top Comments recognizes the previous day's Top Mojo and strives to promote each day's outstanding comments through nominations made by Kossacks like you. Please send comments (before 9:30pm ET) by email to topcomments@gmail.com or by our KosMail message board. J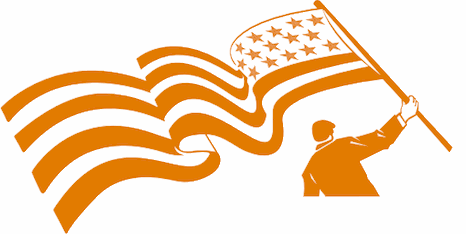 Make sure that you include the direct link to the comment (the URL), which is available by clicking on that comment's date/time. Please let us know your Daily Kos user name if you use email so we can credit you properly. If you send a writeup with the link, we can include that as well. The diarist poster reserves the right to edit all content.
Please come in. You're invited to make yourself at home!
In case any of you have any doubts about what I'm talking about here, go look at the diaries I've written in the past three weeks. Outside of my obligations to this group and to Readers and Book Lovers and to the Los Angeles Kossacks, I've written one diary about Detroit and ELEVEN diaries about Russia, its homophobic laws, and the Sochi Olympics and how they overlap. F'n DAN SAVAGE linked to one of them, and my diaries are in the top 5 of a couple of Google search lists. I haven't been alone in this either: Richard Lyon, Horace Boothroyd III, Christian Dem in NC, TomP, and our colleagues Chrislove and Steveningen, among others, have joined me in writing about these issues, and my friend pico took the occasion of these events to write the spectacular diary on the roots and history of Russian exceptionalism I knew he had in him.
I'm also being a teensy bit disingenuous. The series has indeed taken off to an extent, as you can see from this list. I started with Harvey Fierstein's searing op-ed piece and then, as the news kept coming in and nobody else seemed to want to touch it, I kept on writing:
7/23: Vladimir Putin and homophobia in Russia - 65 recs
7/27: The Homophobic World: Russia has Laws and Brutality, South Africa just has Brutality - 35 recs
7/28: The Russian Vodka Boycott: What's Russian? What difference does it make? -27 recs
7/31: The Sochi Olympics and the Russian Pogrom against LGBT People - 43 recs
8/1: The Sochi Olympics, Homophobia, and Protest in Context from Dave Zirin - 29 recs
8/2: Sochi Olympics: Gag Rule for Athletes -59 recs
8/6: The Sochi Olympics: A Modest Proposal from Outsports - 72 recs
8/8: More from Russia: Art censorship and anti-semitism occasioned by Sochi - 38 recs
8/11: Why I write about the Sochi Olympics and Russia - 81 recs
8/12: It gets worse: the plight of gay people in Russia - 155 recs
8/13: IOC (Surprise!) Caves to Russian Laws -106 recs
This has spurred a lot of other people to write about these issues: Between 7/31 and 8/6, six diaries; between 8/7 and yesterday, fifteen (dunno why I expected more, but that's a doubling). Four more (at this writing) today, too. The issue has been relatively non-contentious as well. At the outset, people tried to hijack any diary that had Russia in it with appeals to leave Stolichnaya Vodka out of the boycott of Russian vodka because it was distilled in Latvia, so I wrote a diary (7/28) SPECIFICALLY about why that was erroneous (that's the diary Dan Savage linked to with a phrase I used in it, "Latvia Schmatvia"), and it went away.
Since then, we've been discussing all kinds of things about this. Aside from the incursion of a couple of people who wanted me to stop doing this because
Having said that, let's be clear. No amount of outside pressure is going to get Russia to do anything about these laws. None. Not boycotting the Olympics, not moving the Olympics, not trade boycotts, and certainly not statements from President Obama (whom they loathe) or letters from Congress. You could have every single member of Congress condemn Russia in the harshest possible terms, and all you'd do is strengthen Putin's hand.
(Sorry. I learned early on here that if all you do is comment [and you write long comments, especially] and you've never written a diary, AND you neither tip nor rec, I don't have to pay any attention to you), and, aside from the occasional "you know, there are other places in the world where LGBT people are treated worse" (Remember
the diary I published for Top Comments the day Jim died
? I've cleaned it up for republication this weekend), it has all been very very civil and civilized.
And some VERY encouraging signs, because some of our fellow Kossacks have really good ideas that they express in comments. Thank you for this one, badscience:
I think there will be much "diary for another day" (6+ / 0-)

material as the weeks roll on.

What is the response from other countries (especially countries with a good record on LGBT rights) about boycotts, sponsor boycotts, athlete boycotts, viewer boycotts?

Is there a place to mobilize and make clear that "we" will boycott advertisers and the Games as broadcast? Is there a push for like-minded individuals globally to come together in a sort of "Flush Rush" mode?
I'm thinking that we want this to be a group that can concentrate on the Sochi Olympics through the rest of 2013, and then consider the larger issues raised by the Russian laws going forward, and
commonmass
and I are roughing out a mission statement. Last night, we came up with
LGBT Rights are Human Rights
, and this morning while I was writing this diary I came up with
Fixing the Homophobic World
. I'll bet you can do better than those.
And today, a minor breakthrough. Cheers and Jeers led with a story about openly gay competitors in the Olympics. It's a start, but I wish the Front Page would do SOMETHING about this story. I don't think that's too much to ask either.
The net on this? I'm still the guy whose husband died last December, but I'm also the guy banging the drum on Russia's despicable treatment of its LGBT citizens. If I have to be associated with an issue, I don't think I could have picked a better one.
And now for the stuff that makes this Top Comments:

TOP COMMENTS, August 14, 2013
Thanks to tonight's Top Comments contributors! Let us hear from YOU when you find that proficient comment.
From Dragon5616:
Wait a minute, kos! What if it really IS "batshit insane"? GrumpyOldGeek starts a funny thread in kos' metadiary DRAFT community guidelines, comment period. I especially liked Mr MadAsHell's response.
From
your intrepid diarist
:
The commentary in kos's diary was remarkably temperate and non-contentious, so when terrypinder invoked Charles Pierce in a discussion about language, I was happy.
blue aardvark began a thread about the attendance at a sparsely attended Steve King rally being the equivalent of the congressman's IQ that was helped along by citizenx (who invoked Breitbart) and Floyd Blue (who invoked Photoshop) in ericlewis0's diary, Almost Nobody Shows Up for Steve King's Anti-Immigration Rally in VA.
TOP MOJO, August 13, 2013
(excluding Tip Jars and first comments)
1) It's not just the NSA. by albrt — 182
2) Man, I knew the President didn't understand by rlochow — 147
3) Is common ground to be found? by Dallasdoc — 138
4) I pulled up some of the links just to be sure. by grover — 120
5) It is real. Very real. by YucatanMan — 119
6) What I don't understand is by truong son traveler — 117
7) This is not a joke? by Heavy Mettle — 108
8) You seem to be engaging... by JamesGG — 108
9) No, I read it just fine. You're wrong. by Adam B — 100
10) This reminds me of Watergate...one stupid by praenomen — 99
11) There is no way to spin this latest by nyceve — 97
12) It's not incompetence, it's by design. by Lost and Found — 95
13) The Clapper story and this story didn't exactly by RFK Lives — 89
14) Another kick in the teeth by CharlesII — 88
15) If I Could Add This About Dallasdoc by JekyllnHyde — 87
16) The snark tag belongs, but not on this diary. by catilinus — 85
17) Barn door is open by Horace Boothroyd III — 84
18) The snark tag belongs on this presidency. n/t by blue in NC — 84
19) The language of conciliation and concern followed by KJG52 — 83
20) Cute? Circles? by David Harris Gershon — 83
21) ffs by citizenx — 82
22) I'm convinced now by CS in AZ — 79
23) And The Onion declares Chapter 11 by bakeneko — 77
24) I just figured that out now lol by MinistryOfTruth — 77
25) Thus far ... by Adam B — 77
26) In the first paragraph. by Adam B — 76
27) Just for the record... by Bonsai66 — 76
28) Breathtaking by ActivistGuy — 76
29) It's sad to say that it appears the administration by markthshark — 76
30) At least J.E. Hoover looked creepy... by markthshark — 74
For an explanation of How Top Mojo Works, see
mik
's
FAQing Top Mojo
TOP PHOTOS, August 13, 2013
Enjoy jotter's wonderful PictureQuilt below. Just click on the picture and it will magically take you to the comment that features that photo. Have fun, Kossacks!