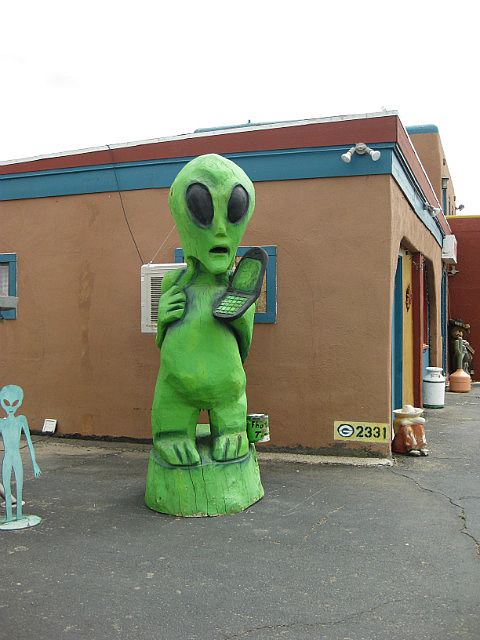 AREA 51 IS FOR THE REALS !!!!!!
Finally, here's one conspiracy theory that may just finally be put to rest !
Not snark. (Well, mebbe just a little. )
They did it!!!!!!!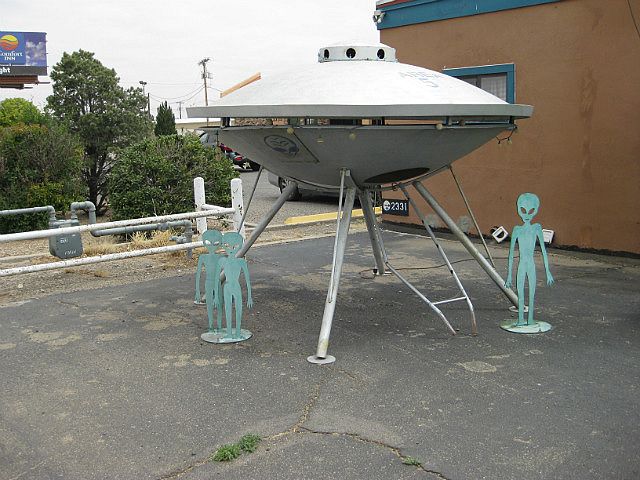 Roswell, April 2013, by divineorder
Cannot wait to see THEIR pics of those leetle green men
Whoa!
Who knew ?
BBC

The CIA has officially acknowledged the secret US test site known as Area 51, in a newly unclassified internal history of the U-2 spy plane programme.

The document obtained by a US university describes the 1955 acquisition of the Nevada site for testing of the secret spy plane.
It also explains the site's lingering association with UFOs and aliens.

The remote patch of desert surrounding Groom Lake was chosen because it was adjacent to a nuclear testing facility.

"The U-2 was absolutely top secret," Chris Pocock, a British defence journalist and author of histories of the programme, told the BBC.

"They had to hide everything about it."
Be on the lookout at the grocery checkout or your favorite news stand, sure to be an upsurge in UFO ' I told you so' stories!!
We finished packing for our trip to Africa, and are now driving down the Interstate to see Jakkalbessie's father in Space City.
Will be around in the comments for a while.
Unless of course, that dark cloud up ahead hides beings who would abduct us and administer to us the dreaded #### probe!!!
###

Dailykos ?
In light of this new disclosure, just might be a good time to have a look at who you are blogging with .
Take the poll, let us know what you know, you know ?
3:39 PM PT: Just in, from the Telegraph!
Area 51 does exist and there were strange goings on admit CIA

The existence of Area 51, the US airbase rumoured to house UFOs, along with details of some of the strange activities that went on there have been officially acknowledged in newly released CIA documents.

http://www.telegraph.co.uk/...