A few weeks ago, a member of the Top Comments family, JekyllnHyde, posted two absolutely spectacular diaries on the American participants in the Spanish Civil War. Almost flawless. The one false note in the diary, for me, was his presentation of Pablo Picasso's magisterial painting Guernica, which may be the most important painting of the 20th Century, and which I visited at the Museum of Modern Art in New York almost every year between 1965 and 1980. It ISN'T in these colors:
Seeing it depicted this way was jarring for me, so I decided to investigate how and why Picasso painted it and why he used the colors he did in it.
What I found was an event that makes the bombing of Dresden in World War II look like a Civil War battle in comparison to it and a painting inspired by it by one of the most Spanish of artists which clarifies the ways in which art can be used to make political statements.
But First, A Word From Our Sponsor:
Top Comments recognizes the previous day's Top Mojo and strives to promote each day's outstanding comments through nominations made by Kossacks like you. Please send comments (before 9:30pm ET) by email to topcomments@gmail.com or by our KosMail message board. J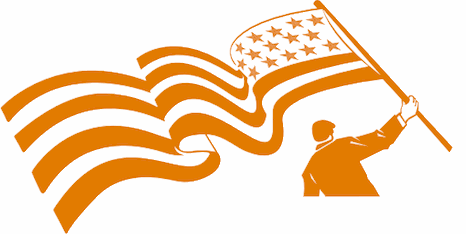 Make sure that you include the direct link to the comment (the URL), which is available by clicking on that comment's date/time. Please let us know your Daily Kos user name if you use email so we can credit you properly. If you send a writeup with the link, we can include that as well. The diarist poster reserves the right to edit all content.
Please come in. You're invited to make yourself at home!
THIS is what Guernica looks like:
Blue, black and white, almost to suggest the absence of color. Huge too - 11 feet high and 25 feet wide. Not the easiest painting to display. And I was surprised to find that it wasn't instantaneously recognized as the most powerful painting of the 20th century. I know I was overwhelmed by it the first time I saw it.
So to the story. Gernika, in the Euzkadi spelling (Euzkadi is the Basque language) was the spiritual heart of Basque civilization until it was destroyed -- yes, destroyed -- during the Spanish Civil War in the first sortie by the German Air Force in support of the opponents of Republican Spain. On the afternoon of 27 April 1937, because it had become one of the few escape routes for fleeing Basque Republican soldiers, for three hours, the German and Italian Air Forces firebombed the city and strafed the people escaping with machine guns. Saturation bombing. Total war. Annihilation. The next time anyone says "Dresden" to you throw "Gernika" in his or her face. Ask whoever it is to google it. The Fascist press in France said the Basques had burned down the city themselves.
Pablo Picasso had four months previously agreed to provide a mural for the Republican Spanish Pavilion at the 1937 World's Fair in Paris. The terrible events in Gernika gave him a subject. He painted it in six weeks, and he said it was almost as if he was forced to use some of the images by forces outside himself. It's like his previous work, and it's not like any other painting that attempted to show the horrors of war. The critics had no idea what to make of it. Here it is in the latter part of June 1937 in the Spanish Pavilion, with one of Alexander Calder's first stabiles, Mercury Fountain, in the foreground.
If the 1937 World's Fair is remembered for
anything
its for
Guernica
.
The critics were out for it. It wasn't political enough. It depicted, in the words of the art critic Anthony Blunt who would later flee to Russia when it was discovered he was sping for them in Britain, it depicted "useless horror." But some people got it, and some people even linked the painting to the great Spanish painter Goya, saying that Goya had been brought back to life as Picasso. In 1938 it went on tour throughout the "safe" parts of Europe: Oslo, Copenhagen, Stockholm, London, as a means of raising funds for the Republican Army. In 1939, it came to the United States for the same purpose, as, during the 1930s, the United States had become Picasso's largest and most lucrative market. It was initially installed in the Valentine Gallery at 16 East 57th St on May 4. On May 27 it was crated up and sent to the Stendhal Art Gallery near Wilshire and Vermont in Los Angeles, where it opened on August 10 as a benefit for Spanish orphans. It attracted such notables as Bette Davis, Edward G. Robinson (himself a major art collector), George Cukor, Walter Arensberg (one of the two ways Guernica found its way into my doctoral dissertation), Dashiell Hammett Dorothy Parker and the architect Richard Neutra. From there it went to San Francisco, from there to Chicago (where it was attacked as the work of a Bolshevist), and from there to back to the Museum of Modern Art (MOMA) where it was the star of a Picasso retrospective.
And Guernica would stay at MOMA, with a trip to Milan in the 1950s and to the restoration studio after its return, until September 1981. For 42 years. As a rider to Picasso's declaration that Guernica would not be allowed into Spain until public liberties were restored, he wrote
I confirm anew that since 1939 I have entrusted Guernica and the studies that accompany it to the Museum of Modern Art for safekeeping and that they are intended for the government of the Spanish Republic.
Franco REALLY wanted the painting in Spain, but that never happened.
So here are two views of Guernica at MOMA. The first shows it it in its gallery with other paintings by Picasso
and the second gives you an idea of the size.
And here it is in the
Museo Nacional Centro de Arte Reina Sofia in Madrid
.
I'm VERY glad I had the chance to stand in front of it more than a few times. There's lot more I could say about it, but there are two good books I used for this: Russell Martin,
Picasso's war: the destruction of Guernica, and the masterpiece that changed the world
(2002), and Gijs van Hensbergen,
Guernica: The Biography of a Twentieth-Century Icon
(2004). No links, because that's what public libraries are for. I liked Martin's book better because I thought it read better. If you find yourself in Madrid for any length of time and you don't make a pilgrimage to see it, you are missing what might be a world-changing experience. No comment on what showing it in oranges and browns means!
And now for the stuff that makes this Top Comments:

TOP COMMENTS, August 20, 2013
Thanks to tonight's Top Comments contributors! Let us hear from YOU when you find that proficient comment.
From Mikejay611:
Pierretrudeau (appropriately) provides first hand perspective, from someone who has lived it in Timaeus's diary about Ted Cruz's citizenship.
From
BeninSC
:
Flagged by Timaeus, this comment by Pierretrudeau reveals how (at least some!) Canadians feel about Ted Cruz.

Flagged by citizenx, this comment by Great Ape resulted in a series of supportive comments in bgblcklab1's GUS diary yesterday. Both are worth the read!
From
DefendOurConstitution
:
riogrande makes an eminently sensible suggestion in Jen Hayden's diary about the foiled gunman in a Georgia school.
From
pixxer
:
Dallas L coins a an irresistible term in a comment in Egberto Willies' diary that is no doubt headed for the FP shortly.
From
your intrepid diarist
:
In xxdr zombiexx's diary about the worker at the Creation Museum in Kentucky who was struck by lightning (go figure) Colo Tim had a zinger and Great Ape started a very funny thread about the Divine Spark.
TOP MOJO, August 20, 2013
(excluding Tip Jars and first comments)
1) Prayers said. He's a good man, and his by BadKitties — 154
2) Re: Advance Notice to U.S. by Dartagnan — 145
3) I've met both Beau and his dad back when I lived.. by markthshark — 139
4) I Saw This Story Late Last Night by webranding — 130
5) Australians are (rightfully) angry by Dem Beans — 111
6) Was to intimidate journalists by Horace Boothroyd III — 108
7) Why do you think they want to repeal it? by Paul Hogarth — 107
8) You should turn this diary into a letter to the by night cat — 99
9) Because insisting on not learning from experience by psnyder — 94
10) why would any country now rely on US servers? by Don midwest — 93
11) They'll lie some more by tampaedski — 90
12) Prayers for Beau and the extended Biden clan by CanyonWren — 89
13) U mad, bro? by earicicle — 85
14) Will keep them all in my prayers. by MRA NY — 82
15) The UK by Joan McCarter — 81
16) So if it was a deliberate attempt to intimidate by Dallasdoc — 74
17) Eventually it becomes a simple business decision by gjohnsit — 74
18) Thank you. by SpecialKinFlag — 72
19) The Home Secretary knew too by Lib Dem FoP — 72
20) Beau and the Biden family will be in my prayers by VClib — 66
21) The diversion of the Bolivian President's plane... by Shockwave — 66
22) If the intent was to intimidate journalists by Dumbo — 65
23) Cruz admits to early estrangement in parents' by earicicle — 65
24) Actually, this IS a discussion about the technical by HappyinNM — 64
25) They're going Galt by Norm in Chicago — 64
26) remember the Nancy Pelosi flap at NN13? by Don midwest — 61
27) He's not a birther he's an immigration by vcmvo2 — 59
28) Americans for Prosperity by Lonely Liberal in PA — 58
29) Howard Zinn on Protests by JekyllnHyde — 57
30) I'm getting sick of these types of choices n/t by Haningchadus14 — 55
31) I beg your pardon by beltane — 55
For an explanation of How Top Mojo Works, see
mik
's
FAQing Top Mojo
TOP PHOTOS, August 20, 2013
Enjoy jotter's wonderful PictureQuilt below. Just click on the picture and it will magically take you to the comment that features that photo. Have fun, Kossacks!