Interrogatories
Have you taken a side on the Richard III story? Innocent or guilty?
How much were teeth worth (apiece) back in the days that the tooth fairy still visited you?
Did your parents give you an allowance? How much? Did you spend it all on candy like me, or were you wiser in your purchases?
What punctuation mark or marks do you have the most difficulty with?
The Twitter Emitter
I love how Sean Hannity doesn't think democracy can be created democratically.

— Cynthia Boaz (@cynthiaboaz) August 21, 2013
For not being racists, Rand and Ron Paul sure do know a lot of em. #JustSayin

— Lizz Winstead (@lizzwinstead) August 21, 2013
Don't tell me numbers & facts that ruin my narrative. I will stick to my narrative regardless. So don't even try!!!!! #twitter

— Steve Weinstein (@steveweinstein) August 21, 2013
The NSA did say that the three Partridge Family songs I downloaded in 2011 still make me a potential threat.

— Crutnacker (@Crutnacker) August 21, 2013
Ted Cruz. Proof that an idiot can get into Harvard. When do we start demanding his transcripts and test scores because, affirmative action?

— kara vallow (@teenagesleuth) August 21, 2013
If I made a line of tablet computers, I would call it 'Clay'. Surely, this could be a thing.

— Hunter (@HunterDK) August 21, 2013
Thank God the brave State of Texas pulled that Obamacare $$ away from Obama before he spent it all on cocaine and statues of Lenin.

— kara vallow (@teenagesleuth) August 21, 2013
Hey NYTimes! There are thousands of unemployed journalists. Why not fire Dowd and hire one?

— Peter Flom (@peterflom) August 21, 2013
Today is the 54th anniversary of Hawaii's admission to the Union, and the 5th anniversary of claiming their natives can't be president.

— Top Conservative Cat (@TeaPartyCat) August 21, 2013
Harry Potter and the Nine Hour Detention at Heathrow ("How long have you known Mr. Dumbledore? Have you seen him practice magic?")

— pourmecoffee (@pourmecoffee) August 21, 2013
If we were serious about prosecuting torture and war crimes, maybe Manning's sentence would seem just. But since we aren't...

— Chris Dashiell (@cdashiell) August 21, 2013
BREAKING: Bradley Manning sentenced to 35 years in prison for crime of not knowing Glenn Greenwald.

— Top Conservative Cat (@TeaPartyCat) August 21, 2013
On This Day
In 1485, English king Richard III was killed at the Battle of Bosworth Field. His body was only found and identified this year.
In 1642, the English Civil War officially began, though it had been going on at a small level for most of that year.
In 1848, New Mexico was annexed by the United States.
In 1864, the first 12 nations signed the first Geneva Convention. It started with the foundation of the Red Cross to provide humanitarian aid on battlefields with neutrality, and grew from there with subsequent amendments.
In 1902, Teddy Roosevelt became the first President to ride in a car. This is also the date Cadillac was founded. Coincidence?
In 1970, Derek and the Dominoes began recording their only studio album.
In 1972, Rhodesia was kicked out of the IOC (International Olympic Committee) for its racist policies.
In 1996, President Clinton signed welfare "reform" (a major component in the Republican Party's Contract for on America) into law.
Born on This Day
1647 – Denis Papin, French physicist, mathematician, and inventor, developed pressure cooking (d. 1712)
1648 - Gerard Hoet I, Dutch painter (d. 1733)
1760 – Pope Leo XII (d. 1829)
1798 - François-Antoine Bossuet, Belgian painter (d. 1889)
1834 – Samuel Pierpont Langley, American astronomer (d. 1906)
1836 – Archibald Willard, American painter (d. 1918)
1845 - Julius von Blaas, Austrian painter (d. 1922)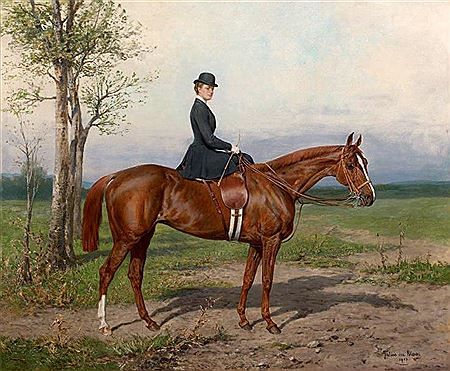 1862 – Claude Debussy, French composer (d. 1918)
1879 - Valentin de Zubiaurre, Basque painter (d. 1963)
1880 – George Herriman, American cartoonist (d. 1944)
1893 – Dorothy Parker, American poet and writer (d. 1967)
1897 - Elisabeth Bergner, Austro-Hungarian actress (d. 1986) See Tipple Jar
1898 - Francine Larrimore, French born American actess (d. 1975)
1902 – Leni Riefenstahl, German director (d. 2003)
1909 – Lucille Ricksen, American actress (d. 1925)
1917 – John Lee Hooker, American singer-songwriter and guitarist (d. 2001)
1920 – Ray Bradbury, American author (d. 2012)
1922 – Micheline Presle, French actress
1925 – Honor Blackman, English actress
1934 – Norman Schwarzkopf, Jr., American general (d. 2012)
1935 – Annie Proulx, American author
1936 – Chuck Brown, American singer-songwriter, guitarist, and producer (d. 2012)
1947 – Donna Jean Godchaux, American singer (Grateful Dead, Heart of Gold Band, and Jerry Garcia Band)
1947 – Cindy Williams, American actress
1950 – Scooter Libby, American lawyer and political adviser
1952 – Peter Laughner, American singer-songwriter and guitarist (Rocket from the Tombs and Pere Ubu) (d. 1977)
1958 – Vernon Reid, American guitarist and songwriter (Living Colour)
1961 – Roland Orzabal, English singer-songwriter, musician, and producer (Tears for Fears and Graduate)
1961 – Debbi Peterson, American singer and drummer (The Bangles and Kindred Spirit)
1963 – Tori Amos, American singer-songwriter and producer (Y Kant Tori Read)
1967 – Layne Staley, American singer-songwriter (Alice in Chains and Class of '99) (d. 2002)
1968 – Rich Lowry, American columnist and editor who was personally winked at by the sparkly and mesmerizing Sarah Palin. :::gag:::
1970 – Giada De Laurentiis, Italian-American chef and author
1971 – Richard Armitage, English actor
1971 – Craig Finn, American singer-songwriter and guitarist (The Hold Steady and Lifter Puller)
1978 – Jeff Stinco, Canadian guitarist (Simple Plan)
1978 – Robert Levon Been, American musician (Black Rebel Motorcycle Club)
1985 – Luke Russert, American nepotism beneficiary
Died on This Day
1241 – Pope Gregory IX, (b. 1143)
1280 – Pope Nicholas III (b. 1216)
1680 – John George II, Elector of Saxony (b. 1613)
1789 - Johann Heinrich Tischbein (the elder), German painter (b. 1722)
1793 – Louis de Noailles, French marshal (b. 1713)
1806 – Jean-Honoré Fragonard, French painter (b. 1732)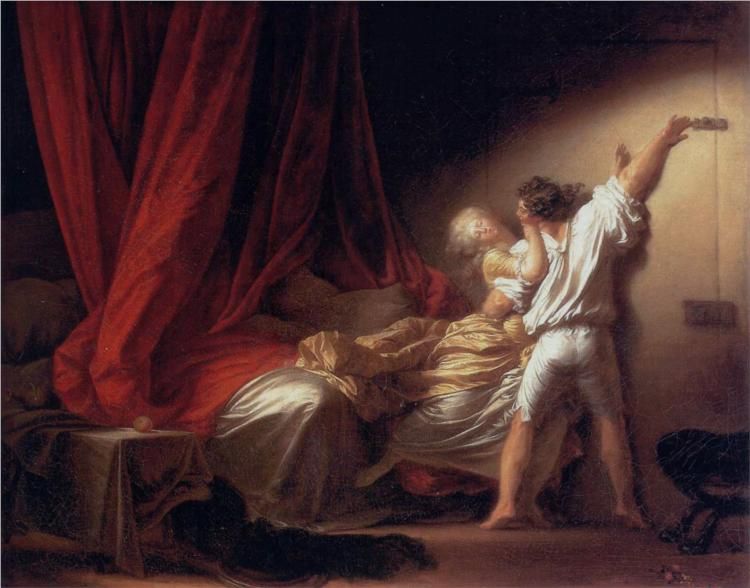 1875 - Karel Ferdinand Venneman, Flemish painter (b. 1802)
1898 - Félicien Rops, Belgian artist (b. 1833)
1904 – Kate Chopin, American author (b. 1850)
1914 - James Dickson Innes, British painter (b. 1887)
1917 - Matthis Maris, Dutch painter born (b. 1839)
1920 - Anders Zorn, Swedish painter (b. 1860)
1922 – Michael Collins, Irish revolutionary leader (b. 1890)
1942 – Michel Fokine, Russian dancer and choreographer (b. 1880)
1964 - Helena Makowska, Russian actress (b. 1893)
1967 - Junie Astor, French actress (b. 1911)
1973 – Louise Huff, American actress (b. 1895)
1977 – Sebastian Cabot, English actor (b. 1918)
1978 – Jomo Kenyatta, Kenyan politician, 1st President of Kenya (b. 1894)
1989 – Huey P. Newton, American activist, co-founder of the Black Panther Party (b. 1942)
2011 – Nick Ashford, American singer-songwriter and producer (Ashford & Simpson) (b. 1942)
2011 – Jerry Leiber, American songwriter (b. 1933)
Today is
National Be an Angel Day
National Punctuation Day
National Tooth Fairy Day
National Eat a Peach Day
National Pecan Torte Day