Voices and Soul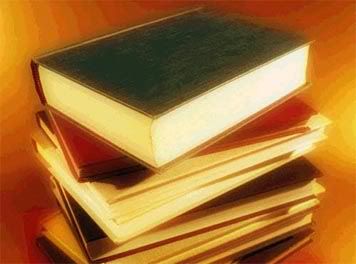 by Justice Putnam
Black Kos Poetry Editor
When I was a young father and husband in my mid-20's, attending Portland State University to finish out my undergrad degree, one of the many jobs to make ends meet, was as a life form model in several Art Schools in town.
It seemed curious to me at the time, why few of the student artists would draw the scars from my athletic injuries; tank-like scars on my right shoulder and right knee, back in the day when they flailed you open to operate. I asked one of those student artists why that was so,

"Because," he sort of sniffed, "true Artists are only concerned with Beauty. By our efforts, we only want to immortalize that which is Beautiful."
And that summed up the dichotomy that presented itself to me, in Art generally, but Poetry in particular; is Poetry of the detached observer or of the active participant? Is Poetry to concern itself with Beauty only? How then, is Beauty defined? To that question, I had already concluded with Balzac and Baudelaire, that Beauty is in and can be found in, all things. Regardless, Art and Poetry are records, Art and Poetry are History. As the French academic, Fernand Braudel wrote:

For the historian everything begins and ends with time, a mathematical, godlike time, a notion easily mocked, time external to men, 'exogenous,' as economists would say, pushing men, forcing them, and painting their own individual times the same color.

-- Fernand Braudel
On History
And Victor Hugo punctuated,
One cannot be a good historian of the outward, visible world without giving some thought to the hidden, private life of ordinary people; and on the other hand one cannot be a good historian of this inner life without taking into account outward events where these are relevant. They are two orders of fact which reflect each other, which are always linked and which sometimes provoke each other.

-- Victor Hugo
Les Misérables
The Beats, The Harlem Renaissance and especially The Black Arts movement incorporated in their Ethos,
The Primacy of Experience
; one's primary experience is what one recorded. It followed then, that one's primary experience was usually that of the active participant. When the neighborhood is burning and dad is shot by vigilantes and mom is cursing the helicopter lights and moving shadows as the windows shake from the prop wash, it's a little difficult to meditate on the petals of an orchid.
So it was for me in the days and weeks after 11 September 2001. I had already flirted with the cynicism brought on by multiples of personal, national and world tragedies; from love lost by absence, incarceration or death; to stumbling upon,

"... the gutted remains of Honduran peasants desiccated next to red bougainvillea, as green hummingbirds darted and stopped at delicate petals and darted away again. I have seen the blasted remains of the last hospital in Sarajevo spilling stone and beds onto the street."
In spite of these experiences, I was still able to hold onto some child-like wonder at the world. I visited New York before the month of September 2002 ended. I didn't find any answers, but I had many questions, questions that revolved around Time, around the change in a person's Heart; questions revolving around the steady erosion of Innocence and how the graduations of that erosion is marked by...
The Dates of Demarcation

by

Justice Putnam

How many times
Can a Heart be broken
How many times
Can a resolve be tested

Is this the meaning
Of Life?

To be reminded
At the most unexpected
Time of
Pain and impermanence

How many times?

I hear the voices
Of those whose
Memories of
Lost innocence

Are etched with the
Precision of a Calendar
On the Stone of History:

Jack London remembered
The Boxer Rebellion
Jack Reed recalled more
Than Ten Days

Hemingway remembered
A Hospital in Italy
Vonnegut talked of
Dresden's fiery face

Our Grandparents
Think of the Seventh
Of December

While others recall

A day in Dallas
A balcony in Memphis
A hotel in LA

How many more times
How many more generations

Will be born into this
Impending loss?

How many more
Incidents of horror
Before the last
Vestige of innocence
Is carried away?

These questions
May seem on the surface
To be a plea

But
How many more times

How many more images
Of a woman

Her dress blown
In a fall among

Glass
Concrete
Steel
Fire?

(New York September 2002)

from: The Nature of Poetics Collapsed Outside My Window

© 2006 by Justice Putnam
and Mechanisches-Strophe Verlagswesen
~~~~~~~~~~~~~~~~~~~~~~~~~~~~~~~~~~~~~~~~~~~~~~~~~~~~~~~~~~
News by dopper0189, Black Kos Managing Editor
~~~~~~~~~~~~~~~~~~~~~~~~~~~~~~~~~~~~~~~~~~~~~~~~~~~

~~~~~~~~~~~~~~~~~~~~~~~~~~~~~~~~~~~~~~~~~~~~~~~~~~~
A new production of A Season in the Congo helps bring a wider audience to the works of Aimé Césaire. The Root: Caribbean Literary Giant Gets His Due.
~~~~~~~~~~~~~~~~~~~~~~~~~~~~~~~~~~~~~~~~~~~~~~~~~~~
This year marks the 100th anniversary of the birth of Martinican polymath Aimé Césaire. If anyone truly deserves the title of Caribbean Renaissance man, it's Césaire. Poet, playwright, co-founder of the influential literary movement négritude, politician and mayor of Fort de France, Martinique, for nearly 56 years, Césaire was a prodigious talent whose peerless intellect and indefatigable industry made him a quasi-divinity in his native land.
For more than half a century, Césaire bestrode the Francophone literary world like a colossus, an intellectual behemoth and proud defender of the African roots of Caribbean culture at a time when black self-hate was routinely engendered by colonial education.
That such an important figure of literature and politics in the 20th century can be so little known in the Anglophone world is both a tragedy to letters and also to humanity, and something that the scintillating new production of A Season in the Congo at the Young Vic Theatre in London -- for the first time ever in the U.K. and in English -- will hopefully go a long way to rectifying.


Chiwetel Ejiofor as Patrice Lumumba and Joan Iyiola as his wife in A Season in the Congo (Johan Persson)
~~~~~~~~~~~~~~~~~~~~~~~~~~~~~~~~~~~~~~~~~~~~~~~~~~~


~~~~~~~~~~~~~~~~~~~~~~~~~~~~~~~~~~~~~~~~~~~~~~~~~~~
An American brags that he's the father of the Ugandan anti-gay movement. Can he be prosecuted in the U.S.? Slate: Hate Preach.
~~~~~~~~~~~~~~~~~~~~~~~~~~~~~~~~~~~~~~~~~~~~~~~~~~~
Can an American court hold a U.S. citizen liable for the effects his speech has in a foreign country? We may soon find out. Last Wednesday a federal judge allowed a novel legal claim to proceed in his Massachusetts courtroom, setting up a groundbreaking suit pitting the free-speech rights of an anti-gay pastor and activist against the basic human rights of gay Ugandans.
If you haven't heard of Scott Lively yet, you will. The pastor is hardly unique in his views about the evils of homosexuality, from repurposing the old canard that to be gay is to be a pedophile, to his original and truly deranged claim that it was homosexuals who caused the Holocaust. Lively's got a predictably loyal following of haters and snarlers. It's just that unlike his brethren who stop at preaching religious hatred on cable television and AM radio, Lively has taken his virulent hate speech on the road, consulting in many other countries, specifically Uganda and Russia, to persuade foreign governments to pass brutally repressive anti-gay legislation.
Indeed Lively played a key role at an anti-gay conference in 2009 that eventually led to the drafting of Uganda's so-called Kill the Gays bill, a bill that's been kicking around its Parliament ever since, that would impose the death penalty for the "offense of homosexuality" under certain circumstances. And Lively has also been involved in efforts to criminalize gay advocacy in various foreign countries—resulting in not just rising abuse and reprisals, but in a gutting of the very legal protections with which gay advocates might defend themselves.


Pastor Scott Lively, center, enters U.S. District Court in Springfield, Mass., on Jan. 7, 2013. Can he be punished in the United States for how his speech affects members of the LGBT community in Uganda?
Photo by John Suchocki/The Republican/masslive.com
~~~~~~~~~~~~~~~~~~~~~~~~~~~~~~~~~~~~~~~~~~~~~~~
New railroad lines are expected to bolster regional trade. The Guardian: Niger to Ivory Coast rail link lays tracks for African infrastructure expansion.
~~~~~~~~~~~~~~~~~~~~~~~~~~~~~~~~~~~~~~~~~~~~~~~
"We desperately need railways," said Moussa Akfar, a Niamey resident. "Our roads are not practical. They are in such poor condition – it can take hours just to travel 100km. But these plans to create railway links with the ports in Cotonou and Abidjan are only concerned with transporting goods. They will not make it easier for people to move around."
A spokesperson from the Burkina Faso government confirmed that, up to now, the railway line has been used only for the transportation of manganese. "The railway has been running for some months, but so far it is only used for transporting manganese," said Zound Ali Zeta, from the Burkina Faso ministry of mines. "As to whether it will carry passengers in future, that is up to Pan African Minerals." Many west Africans complain that new infrastructure projects do not help people. "Transport is supposed to be about the movement of people, goods and services, and the first of those is people," said Abeiku Arthur.
"The Niger-Abidjan railway is supposed to look at transporting goods in its first phase, with a later 'enhancement' integrating people into it. Infrastructure projects are very much influenced by colonial perspectives, and [are] much more interested in concentrating on raw material for export, rather than facilitating the movement of people." There have been plans for pan-west African railway networks since countries in the region obtained independence in the 1950s and 60s, but none have come to fruition. The Niger-Ivory Coast extension is part of renewed efforts to improve rail infrastructure. Increased foreign investment and interest in natural resources have led to growing interest in such development.
Although the Niamey-Abidjan railway would link only Francophone countries, last week transport ministers from the Economic Community of West African States backed the construction of a 732-mile single railway line to connect Benin, Togo and Ivory Coast with Anglophone Ghana. And earlier this month, Nigeria, also English-speaking, said it planned to develop a railway from the southern port of Warri to northern Nigeria, and Niger.


Dimbokro station, Ivory Coast. The new rail link will connect Abidjan with the Nigerien capital, Niamey. Photograph: Tommy Trenchard/Alamy
~~~~~~~~~~~~~~~~~~~~~~~~~~~~~~~~~~~~~~~~~~~~~~~~~~~~~~~~~~
Welcome to the Black Kos Community Front Porch!
Pull up a chair and sit down a while in the cool shade.