Interrogatories
It's National Cherry Popsicle Day. What is your favorite popsicle flavor?
Did you ride on the school bus? If so, do you have negative or positive memories? (Conversely, if you didn't take the bus, did you walk barefoot for 15 miles in the snow, uphill both ways?)
Did your school have a dress code?
Today is Women's Equality Day. Do you think that women can achieve equality without addressing other issues, such as racism and poverty?
The Twitter Emitter
Grandpa always said 'Kids, there are only 2 things certain in life: Death, and Resident Evil sequels.'

— John Fugelsang (@JohnFugelsang) August 21, 2013
Ted Cruz's parents went to Canada to anchor-baby their way into the health care system #tcot

— Gen JC Christian (@JC_Christian) August 22, 2013
"According to the dictionary, 'literally' also means 'figuratively'" http://t.co/... I am literally beside myself over this.

— Ben Greenman (@bengreenman) August 25, 2013
Ted Cruz: I'm not trying to shut down the government. I'm just trying to nullify the last presidential election.

— LOLGOP (@LOLGOP) August 25, 2013
Trump University: The only University that offers a "lower the bar" exam. @TheReidReport

— Lizz Winstead (@lizzwinstead) August 25, 2013
The tree of liberty must be refreshed from time to time with the blood of innocents thousands of miles away.

— William K. Wolfrum (@Wolfrum) August 25, 2013
Donald Trump is an asshole's asshole. He's the kind of asshole other assholes look at and say, "Now THERE'S an asshole."

— God (@TheTweetOfGod) August 25, 2013
Loving the 2nd Amendment while opposing the NRA is as natural as loving Jesus while opposing Westboro Baptist Church. #p2

— John Fugelsang (@JohnFugelsang) August 25, 2013
Yesterday, 200,000 in D.C. civil rights march. Or as Mayor Bloomberg called it, the mother of all Stop and Frisk opportunities.

— Elayne Boosler (@ElayneBoosler) August 25, 2013
I must be a freak since I can care about more than one issue at a time.

— Chris Dashiell (@cdashiell) August 25, 2013
Ted Cruz should publicly renounce Cuban citizenship just to be safe.

— Gen JC Christian (@JC_Christian) August 25, 2013
I think my diploma from Trump Medical, Cosmetology, and Transmission Repair University might not be worth the Post-It note it's printed on.

— TBogg (@tbogg) August 25, 2013
46% of Louisiana voters believe that Obama caused the sinking of the Titanic.

— Chris Dashiell (@cdashiell) August 25, 2013
On This Day
In 1498, Michelangelo received his commission to carve his masterpiece, the Pieta.
In 1789, the National Constituent Assembly adopted the Declaration of the Rights of Man, a "fundamental document of the French Revolution and in the history of human rights."
In 1883, the volcano Krakatoa began its last, paroxysmal phase, culminating in the collapse of the volcano the following day. In the following year, global temperatures fell by as much as 2.2 degrees, and resulted in months of spectacular sunsets.
In 1919, the 19th Amendment, giving women the right to vote, went into effect after the last necessary ratification (by the state of Tennessee) was made the previous day.
In 1970, led by Betty Friedan and NOW, women across the country participated in the Women's Strike for Equality.
In 1978, Pope John Paul I was elected Pope.
In 1986, the body of Jennifer Levin was found in Central Park. Her killer, Robert Chambers, was arrested soon after. This became known as "the Preppie Murder Case," and the trial was a textbook case of victim-blaming.
In 1987, Sonny Bono announced his candidacy for mayor of Palm Springs.
Born on This Day
1676 – Robert Walpole, English politician, Prime Minister of the United Kingdom (d. 1745)
1740 – Joseph-Michel Montgolfier, French inventor of the hot air balloon (d. 1810)
1743 – Antoine Lavoisier, French chemist, called "the father of modern chemistry." (d. 1794)
1813 - Nicaise De Keyser, Belgian painter (d. 1887)
1848 - Édouard Joseph Dantan, French Academic painter (d. 1897)
1856 - Léon Frederic, Belgian Symbolist painter (d. 1940) See Tipple Jar
1873 – Lee De Forest, American inventor, invented the Audion tube (d. 1961)
1880 – Guillaume Apollinaire, French poet and critic (d. 1918)
1900 - Hale Woodruff, African American muralist ( d. 1980)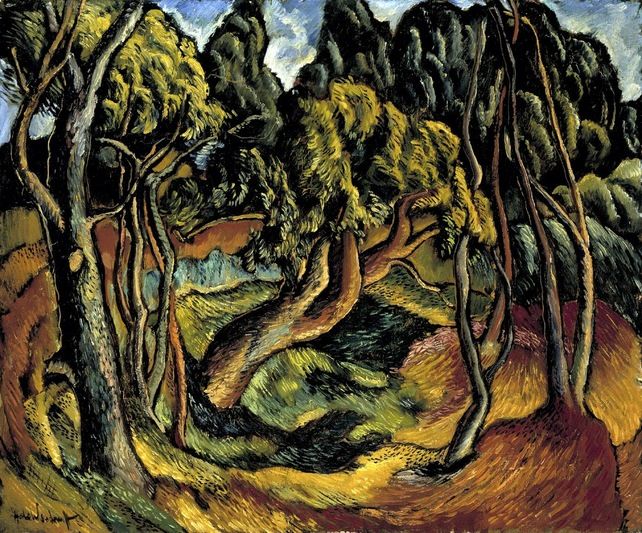 1904 – Christopher Isherwood, English-American author (d. 1986)
1906 – Albert Sabin, Polish-American medical researcher, developed the polio vaccine (d. 1993)
1910 – Mother Teresa, Macedonian-Indian missionary, Nobel Prize laureate (d. 1997)
1921 – Benjamin C. Bradlee, American journalist and publisher
1928 – Peter Appleyard, English-Canadian vibraphonist and composer
1928 – Yvette Vickers, American actress (d. 2010)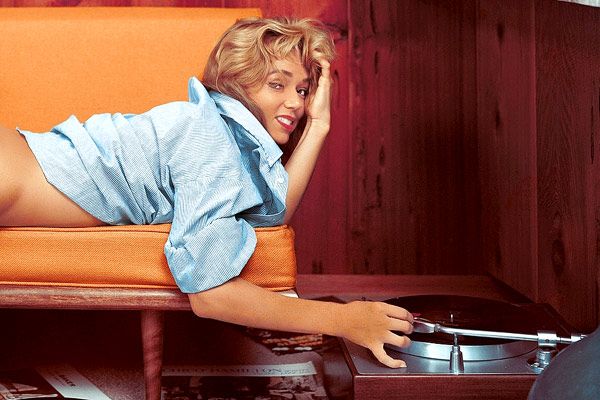 1935 – Geraldine Ferraro, American attorney and politician who disappointed many fans with her display of racism during Hillary Clinton's campaign. (d. 2011)
1938 – Jet Black, English drummer (The Stranglers)
1940 – Nik Turner, English singer-songwriter and saxophonist (Hawkwind, Inner City Unit, and Space Ritual)
1941 – Chris Curtis, English singer and drummer (The Searchers) (d. 2005)
1944 – Maureen Tucker, American singer-songwriter and drummer (now, sadly, a teabagger) (The Velvet Underground)
1945 – Tom Ridge, American politician, 1st Secretary of Homeland Security
1946 – Valerie Simpson, American singer (Ashford & Simpson)
1949 – Leon Redbone, American singer-songwriter, guitarist, and producer
1960 – Branford Marsalis, American saxophonist, composer, and bandleader (Buckshot LeFonque)
1966 – Avner Ben-Gal, Israeli painter
1966 – Shirley Manson, Scottish singer-songwriter and actress (Garbage, Angelfish, and Goodbye Mr. Mackenzie)
1979 – Allison Robertson, American guitarist (The Donnas)
Died on This Day
1655 - Claes Cornelisz. Moeyaert, Dutch painter (b. 1591)
1666 – Frans Hals, Dutch painter (b. 1580)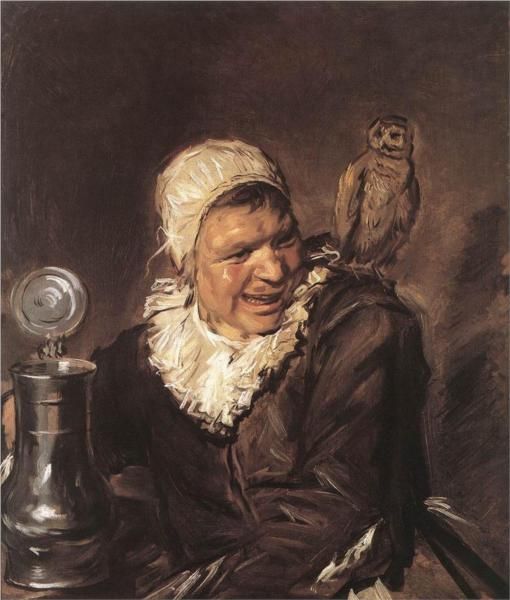 1706 - Michael Willmann, German painter (b. 1630)
1723 – Antonie van Leeuwenhoek, Dutch biologist (called "the father of microbiology.") (b. 1632)
1752 - Jacques-François Courtin, French painter (b. 1672)
1783 - Sebastiano Ceccarini, Italian painter (b. 1703)
1816 - Robert Fagan, Irish painter (b. 1745)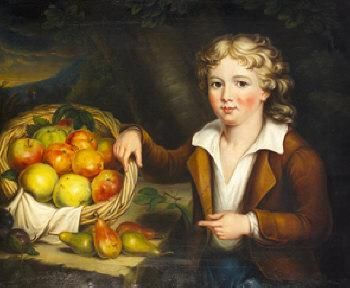 1850 – Louis Philippe I of France (b. 1773)
1857 - Thomas Uwins, English painter and illustrator (b. 1782)
1869 - Henri Leys, Belgian painter (b. 1815)
1912 - José María Velasco Gomez, Mexican painter (b. 1840)
1930 – Lon Chaney, Sr., American actor, known as "the man of 1000 faces." (b. 1883)
1946 – Jeanie MacPherson, American actress and screenwriter (b. 1887)
1968 – Kay Francis, American actress (b. 1899)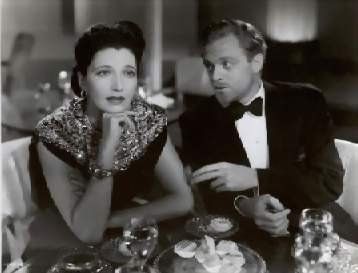 1974 – Charles Lindbergh, American pilot, author, and explorer (b. 1902)
1978 – Charles Boyer, French actor (b. 1899)
1980 – Tex Avery, American animator, cartoonist, voice actor, and director (b. 1908)
1981 – Roger Nash Baldwin, American co-founder of the American Civil Liberties Union (b. 1884)
1981 – Lee Hays, American singer-songwriter (The Weavers) (b. 1914)
1984 - Gabriel Fernández Ledesma, Mexican painter (b. 1900)
1986 – Ted Knight, American actor (b. 1923)
1995 – John Brunner, British science fiction author (b. 1934)
2004 – Laura Branigan, American singer-songwriter and actress (b. 1957)
2009 – Dominick Dunne, American journalist (b. 1925)
Today is
Women's Equality Day
National Cherry Popsicle Day
National Dog Day (so this afternoon will be Dog Day Afternoon!)