this was written by my mom in November of '93. it chronicles a counter-marketing campaign she was involved in. I hope it proves informative.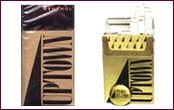 The Coalition Against Uptown Cigarettes
Marketing Practices and Community Mobilization
by Charyn D. Sutton
In 1990, a coalition led by African Americans in Philadelphia applied community pressure and forced the R. J. Reynolds Tobacco to withdraw the planned test market of a new cigarette brand called "Uptown" which was designed primarily for African Americans. This is a report on that historic campaign.
The initial newspaper articles on Uptown, a new cigarette brand developed by the R.J. Reynolds Tobacco Company, highlighted the cigarette as a niche market brand, designed specifically to reach African American smokers. (Dagnoli, 1989; Simmons, 1989) The menthol formulation of this new brand was designed to compete directly with Lorillard's Newport brand, which was one of only three full-price cigarettes to gain market share in 1989 (along with Philip Morris' Marlboro and Virginia Slims brands. (Dagnoli, 1989) and the leading brand among African American smokers, ahead of Brown & Williamson's Kool brand and R.J. Reynold's Salem brand. (Simmons, 1989)
Newport, Kool and Salem were all menthol cigarettes, a formula preferred by approximately three-fourths of Black smokers according to the U.S. Office on Smoking and Health. (Simmons, 1989.) Although Salem ranked as the fifth best selling brand in the industry and the best selling menthol cigarette overall, its market share had been dropping because its strength was among white menthol smokers, a decline market rather than among Blacks. By introducing Uptown, the company hoped to reach more Blacks more effectively.
In its media statement announcing Uptown, the company defined African Americans as the major market for the new brand. Unlike Newport, which purported to be aimed at all smokers rather than just African Americans, the Reynolds Tobacco Company was specific. (Dagnoli, 1989) "We expect Uptown to appeal most strongly to black smokers," said Lynn B. Beasley, vice president of strategic marketing for Reynolds Tobacco. "Our research leads us to believe that Uptown's blend . . . will be an appealing alternative to smokers currently choosing a competitive brand. We have developed a product based on research that shows that a significant percentage of black smokers are currently choosing a brand that offers a lighter menthol flavor than our major menthol brand, Salem." (Philadelphia New Observer, 1990)
Almost from the beginning, the idea of a brand designed specifically for Black smokers drew criticism. The idea of focusing on a glamorous depiction of smoking with the theme "Uptown. The Place. The Taste." was particularly upsetting, particularly to those involved in tobacco control. Opposition came from a local chapter of the National Association for the Advancement of Colored People and the American Cancer Society, among others. (Associated Press wire story, December 25, 1989) One of the fears was that if successful, other companies would begin marketing cigarettes particularly for ethnic markets just as other companies followed Phillip Morris' lead when it carved out a niche for women's cigarettes with the target marketing of its Virginia Slims brand in the 1960s. (Ramirez, 1990)
The marketing plan for Uptown was designed to take advantage of media that was particularly effective in reaching Blacks, including billboards, transit advertising, bus shelters, point-of-purchase signage and advertisements in Black-oriented newspapers and magazines. While some Black media were concerned about the issue, most were appreciative of the opportunity for advertising revenues.
"Reynolds Tobacco has been an advertiser for a long time," said Jeff Burns, vice president of Johnson Publishing, parent of Ebony and Jet magazines, which were scheduled to carry the Uptown advertisements. "This is just another advertisement."
According to estimates provided by the Publishers Information Bureau, Ebony, a monthly magazine for Black readers received approximately seven percent of $35 million in advertising revenues from cigarettes during the first 11 months of 1989, while Jet, a weekly, received approximately 10 percent of its $16.4 million from cigarettes. The bureau estimated that Essence, a magazine for Black women, received approximately nine percent of its $18 million in cigarette revenues for the first 11 months of 1989. In comparison, general market magazines received an average of six percent of their advertising revenues from cigarettes during the same time period (Ramirez, 1990)
The introduction of the new Uptown brand was planned for the first week in February to coincide with Black history month, a time when there is usually a high level of activity in African American communities – receptions, exhibits, festivals, award ceremonies and other events highlighting the Black experience. This timing would allow Reynolds Tobacco to underwrite various activities and distribute free cigarettes and information about the brand to African Americans in various venues. These non-advertising promotions were planned as a key element of the product test market in Philadelphia. (Simmons, 1990)
Aside from a major story in the Philadelphia Daily News, there was little early coverage of the planned introduction of Uptown. The Wall Street Journal ran a small mention in mid-December, Advertising Age ran an article on December 18, 1989, and the Associated Press released an article on December 25, which was not carried widely because of the Christmas holiday. The first major national story appeared in the New York Times on January 12, 1990 in the business section, more than a month after the story first broke.
The R.J. Reynolds Tobacco Company had put a lot of work into developing Uptown as a new product and had designed a stylish media campaign as a companion to the attractive black and gold packaging for the cigarette. Unfortunately for them, they never got a chance to unveil their print, transit and point-of-purchase advertising. In the wake of a firestorm of negative national publicity, the company decided to withdraw plans to test market the product in Philadelphia. Ultimately, the decision was made that Uptown would be shelved permanently.
Obviously when Reynolds Tobacco introduced the concept of Uptown cigarettes, they had no idea that the idea would be rejected with such vehemence. After all, Newport and Kool had been targeting their advertising and promotion to African Americans for years. The only difference was that Reynolds had taken the extra step of creating a "designer" cigarette for the Black community with a name and packaging that had been focused tested for its special appeal.
Every detail was addressed. For example, the cigarettes were packed with the filters down, the opposite of the standard packaging. This reflected a recognition that African American blue collar workers often open their cigarettes from the bottom to avoid crushing the filters or having to put unwashed hands on the part of the cigarette that goes into their mouth. (Ramirez, 1990)
According to marketing expert Ken Smikle, publisher of Target Marketing News, targeting an advertising and marketing approach to an ethnic group makes sense but designing a specific product for that group crosses the line.
"It's a throwback to a segregated mentality," Smikle said. "It's as repulsive to that market as a 'Colored Only' sign was in the days of Jim Crow laws." (Willis, 1990)
Philadelphia was chosen as the test site because of the demographics. The city's population is approximately 40 percent African American and served by several Black newspapers. African Americans tend to live in distinct communities that can be reached effectively through billboards and transit advertising. Furthermore, unlike some other communities that had mobilized against excessive billboard advertising of alcohol and tobacco products, Philadelphia's African American community had been quiet. Finally, RJR Nabisco, the parent company, had a baking facility in Philadelphia and thus had corporate connections to the city's power brokers.
Yet more was happening beneath the surface than was apparent. Various organizations, including the American Cancer Society (ACS), Fox Chase Cancer Center, Graduate Hospital and the American Lung Association (ALA) had begun tobacco control activities in Philadelphia African American communities during the late 1980s. The local chapters of the ALA and the ACS had both elected African Americans to highest level of volunteer leadership. Dr. Robert G. Robinson at Fox Chase Cancer Center had been awarded a grant from the National Cancer Institute to develop targeted smoking cessation materials for African Americans.
The Black Clergy organization had become involved in cancer prevention activities through its health committee. And the Philadelphia chapter of the National Black Leadership on Cancer, which had been formed several years before under the leadership of Dr. Louis Sullivan when he was president of Morehouse School of Medicine, was beginning to plan a major conference on cancer prevention in the African American community that was scheduled for spring of 1990.
As a result of these various activities, a cadre of committed and knowledgeable African Americans existed in Philadelphia to confront the plans for Uptown. The initial objections to Uptown that were reported in the media represented the outrage of persons who are opposed to smoking.
"Everything we do is going to be assaulted and picked at by the anti-smokers," said David Iauco, Reynolds' senior vice president-marketing, when asked by a New York Times reporter about the controversy. (Ramirez, 1990) As the protest grew, the company continued to complain of "unfair and biased attention" that had been focused on its products by a "small collection of antismoking zealots." (Quinn, 1990)
The involvement of African Americans as leaders of and spokespersons for the Coalition Against Uptown Cigarettes was significant. In the past, many of those who expressed concern about Black smoking rates and related risks of cancer and heart disease have been white. This had allowed the tobacco industry to position those who raised the issue of Black smoking as paternalistic. However statements by Reynolds Tobacco staff that opposition to the Uptown introduction reflected "a bit of bigotry" (Ellis, FitzGerald, 1990) seemed out of place since many of those making the statements on behalf of the company were whites who lived outside Philadelphia and those opposing Uptown were local Black leaders, including a physician, a minister and an elected city councilman. The remarks of Dr. Sullivan were seen by the African American community in Philadelphia and around the nation not only as the nation's highest health official condemning a deadly product but as a Black leader speaking out on behalf of his ethnic group.
"We must resist the unworthy efforts of the tobacco merchants to earn profits at the expense of the health and well-being of our poor and minority citizens," Dr. Sullivan said in his attack on the proposed test market. He stressed that the campaign was emerging from Philadelphia Black neighborhoods and that his role, as Secretary of Health and Human Services, was to support community efforts – not to lead the charge from Washington.
"I am pleased to see leadership coming from within the community to resist this, and I am encouraging the other efforts around the country in similar communities to do similar things," he said. "If, indeed, we have a significant response from our citizens, not only here in Philadelphia but in other communities, I think we'll see a change in behavior in the corporate community." (Ellis, FitzGerald, 1990)
The change in strategy – with the African American community speaking for itself rather than being spoken for by well-meaning outsiders – caught the tobacco industry off guard. In fact, a spokesperson for Reynolds Tobacco admitted to a reporter that while she was familiar with the health organizations like the American Cancer Society protesting the introduction of new cigarette brands, she had "never heard of a minority community protesting before." (Dubin, 1990)
The persons who assembled to form the Coalition Against Uptown Cigarettes decided to focus their outreach efforts primarily to smokers. The goal was to derail the test market by getting smokers to refuse to sample this new cigarette during the proposed six-month test market period. To do this, the Coalition crafted messages that targeted Reynolds Tobacco as the enemy rather than focusing their attacks on smokers or other Blacks who stood to benefit financially from the product, such as Black-owned media and neighborhood grocery stores. The aim of the Uptown Coalition was to form a partnership among Black smokers and non-smokers around the issue of youth access to this flashy new product.
Central to the success of the Coalition Against Uptown Cigarettes was its strategic use of mass media to communicate important messages. As a rule, most debates about smoking have focused entirely on health consequences. Spokespersons for the Uptown Coalition expanded the debate beyond health and directly countered other arguments put forth by the tobacco industry related to economics, civil rights and self-determination. As part of its planning process, the Coalition leadership identified the major positions articulated by supporters of the tobacco industry and developed specific counter-arguments:
1. The tobacco industry says that it supports choice and that tobacco control advocates would take away the right of "free choice" to use cigarettes, a legal product.
Responses:
The Uptown struggle was one of "taking back" the issue of choice and redefining it in a larger, community context.
• Nobody in the community asked for this new cigarette.
• Excessive billboard advertising in African-American communities push tobacco products in a way that takes away choice because community residents cannot choose to ignore the advertisements.
• The Coalition believed that African Americans smokers should exercise their right of free choice -- by rejecting Uptown.
• Communities have the right to choose what products enter their neighborhoods.
2. The tobacco industry accuses tobacco control advocates of demeaning the intelligence of smokers when advocates cite the smoking prevalence of less educated individuals and presume to "protect" the less educated from their own free-will decisions.
Response:
The Coalition trusted the intelligence of African-American smokers and the African-American community and that is why they took the campaign directly to the people and asked the people what they thought.
• With correct information (such as the knowledge that the only cigarette brand produced by R. J. Reynolds that was higher in tar and nicotine than Uptown was unfiltered Camels!), African Americans would make an intelligent choice not to smoke this new cigarette.
• The tobacco industry woos African Americans with distortions and fancy marketing images that obscure the truth.
• Young people should be protected because they may not have sufficient knowledge to make the best choices.
3. The tobacco industry accuses tobacco control advocates of paternalism, playing on the image of Whites speaking for Blacks.
Response:
The African American leadership of the Coalition served as a credible voice for and of the community.
• With Uptown, community spoke for itself on the issue.
• Knowledgeable African-American leadership was highly visible.
4. The tobacco industry links target marketing of cigarettes to targeting marketing of other products and accuses tobacco control advocates of opposing a standard marketing approach.
Response:
By using a media strategy that targeted the African-American community for its messages, the Coalition actually validated the basic concepts of target marketing.
• There is a big difference between marketing a safe product to a specific group and marketing a dangerous one.
• The Coalition used target marketing concepts successfully by tailoring its messages for the African-American community.
• Target marketing can be beneficial when it is handled sensitively, rather than stereotyping the community as was planned in the Uptown marketing approach.
• The marketing strategies for Uptown were not even designed by Black-owned marketing firms.
• Businesses other than alcohol and tobacco should increase their targeted marketing of products and services that are beneficial to the African American community.
• The relationship between targeted marketing of tobacco products in the United States and similar marketing to communities of color around the world was made explicit.
• By using "Uptown," the name of a theater that had been as important to the Philadelphia African-American community as "Apollo" is to Harlem, Reynolds Tobacco wrongly appropriated an important local cultural symbol as part of a slick marketing effort.
5. The tobacco industry says that cigarette marketers only go after existing smokers and so should be allowed to advertise to those who already smoke.
Response:
Given the number of smokers who quit or die each year, it is illogical that the tobacco companies would not to try to recruit new smokers to maintain their overall profit levels.
• Less than 10 percent of smokers switch to a new cigarette brand in a given year, making this an extremely small segment of the potential market.
• When companies designed "women's cigarettes," they expanded the market and increased smoking-related deaths among women.
• The Uptown marketing campaign was clearly designed to reach young people who are less likely to already be smokers.
• In Africa and Asia, increased cigarette advertising has been followed by increases in smoking prevalence.
6. The tobacco industry says that it does not try to encourage under-age individuals to start smoking.
Response:
Because most smokers begin when they are less than 19 years old, marketing fundamentals would dictate that marketers attempt to reach potential smokers during their teenage years.
• Cigarette advertising images are quite youthful and play on themes that appeal to young people -- partying, having fun, sexual attractiveness.
• The flashy gold and black packaging of Uptown was quite attractive to youth.
• Young African Americans, ages 15 to 24, are particularly responsive to menthol cigarettes.
• Advertising images are more seductive to young people who do not notice nuances that are more apparent to adult smokers (such as a model who holds the cigarette incorrectly and risks setting her hair on fire).
7. The tobacco industry accuses tobacco control activists of discrimination by picking on African-American smokers.
Response:
The actions of tobacco control advocates and community leaders are designed to counter the targeting of African Americans by the tobacco industry.
• Positioning smoking as a civil or human right is irresponsible since it equates the right to smoke with issues far more important to the African-American community, such as equal employment, fair housing, access to health care and good education.
• The tobacco industry discriminates itself by focusing its marketing efforts disproportionately on African Americans, a group that has higher death and disability rates from tobacco-related illnesses than the population as a whole.
• Uptown, a "designer cigarette that kills" would be inflicted specifically on African Americans.
8. The tobacco industry claims that it has been a strong and early supporter of Black causes through the years and continues that support.
Response:
Support that has been provided by the tobacco industry to the Black community is insignificant when compared to the deaths of African Americans caused by smoking.
• Tobacco companies give the community only a fraction of their profits through philanthropy.
• Any withdrawal of contributions from tobacco companies should be offset by contributions from other companies and the government who have responsibilities to the community and should be more supportive.
• Contributions from tobacco companies are just another way of building support for cigarette brands with the consumer market -- a marketing technique rather than any indication of true interest in the community.
• The tobacco industry cannot claim to be a friend of the Black community when its products are killing Black people, not only in the United States but increasingly in other parts of the world
It is important to note that while the arguments of the tobacco industry are fixed, the arguments used by the Uptown Coalition were specific to this campaign. As a result, the tobacco industry found it difficult to respond to the new positions that were being articulated. Standard critiques of "paternalism" and "health fanaticism" did not work. Furthermore, because the spokespersons for the Uptown Coalition were African American, the community had a sense of pride in its representation and rallied to the support of these local leaders.
The community mobilization aspects of the Uptown Coalition drew heavily on local Philadelphia traditions of successful boycotts and demonstrations stretching back more than 50 years. One of the best known occurred under the leadership of the "400 Colored Preachers," which included Reverend Leon H. Sullivan, pastor emeritus of Zion Baptist Church, one of Philadelphia's largest and most powerful Baptist congregations. The existence of the Coca Cola Bottling Company in Philadelphia as one of the largest and most successful Black-owned businesses in the nation is directly attributable to a boycott of Coca Cola products by Blacks that convinced the Coca Cola USA to seek a Black buyer when the franchise was last sold. Thus the potential for a massive boycott of Uptown cigarettes, and possibly other products of RJR- Nabisco, was clear.
In prior community-based efforts in Philadelphia, the major communications mechanism used to rally the community to action has been the pulpit of the Black Church, not the news media. Therefore, the involvement of the Black Clergy of Philadelphia and a visibility of a Black minister as a key Coalition spokesperson was a critical in obtaining community support. The willingness of the Black Clergy to endorse the Coalition Against Uptown Cigarettes added to the credibility of the campaign and guaranteed a grassroots communications vehicle -- Sunday services.
"We'll rely on the community organizations and the preachers to ring out from the pulpits not to buy or accept as a gift Uptown cigarettes," said Coalition leader the Reverend Jesse Brown in a statement that appeared in the Philadelphia Daily News a few days before Reynolds Tobacco decided to cancel the test market.
The Coalition had planned to hold its first major news conference on January 29, a week before the announced start date for the Uptown test market. At that time, specific plans for community action were to be announced. Perhaps in anticipation of that news conference and in the wake of the stunning denunciation of the proposed product by Secretary of Health and Human Services Dr. Louis Sullivan, Reynolds Tobacco cancelled the test market before a single Uptown cigarette was sold.
Although the Uptown Coalition emphasized local media and community-based outreach, the story quickly gained national importance. There are several reasons why this occurred.
(1) The Uptown Coalition approached tobacco control in a new way with messages that had a different "spin."
(2) The movement was truly grassroots with deep support in neighborhoods of Philadelphia.
(3) The involvement of the Secretary of Health and Human Services galvanized the national media.
It is important to understand, however, that while Secretary Sullivan's willingness to take on this issue expanded the media reach, Uptown was already a national story before Dr. Sullivan made his announcement. In fact, two national network news teams and a national news magazine had been to Philadelphia earlier to cover that week before it was announced that the Secretary would address the issue. Even after Dr. Sullivan attacked the proposed test market, experts reached by the Wall Street Journal did not believe that the test market would be discontinued without a trial run, given that the company had already invested as much as $10 million in the product. (Christie, 1990)
The victory against Uptown cigarettes has become a watershed event which is referred to often in advertising, media and marketing circles as a "failure" for the tobacco industry and in tobacco control and advocacy circles as a "success." Yet to understand the Uptown experience and incorporate the "lessons learned" in future health-related campaigns, it is important to truly understand what made Uptown different.
• The cigarette manufacturer targeted the African-American community and African-American community rose up to respond. Lesson: Having credible African-American spokespersons is a major selling point to the media when the story is focused in the African American community.
• The Coalition Against Uptown Cigarettes (now the Uptown Coalition for Tobacco Control and Public Health) spoke to and for smokers as well as non-smokers within the African-American community, using the health of children as the unifying them. Lesson: Having a tobacco control message that does not automatically alienate smokers is an important element in grassroots community mobilization.
• The debate on smoking was reframed in a way that made it newsworthy to media who had tired of hearing the same arguments from pro-tobacco and anti-tobacco forces. Lesson: Having something new to say peaked the interest of media and made them more willing to follow the story.
• Focus group research was used to keep the debate focused on winnable issues within the African-American community: concern for youth people, genocide implications for persons of color and community empowerment. Lesson: Having up-to-date, community-based research is important in designing locally-focused media messages.
• Emphasis was maintained on organizing the local community for a long-term struggle rather than publicizing the issue in local and national media. Lesson: Having a long-range media strategy that links to community mobilization is useful, even if the actual resolution comes quickly, as was the case with Uptown.
• Health-related and community-based organizations were able to work cooperatively on a common agenda rather than putting their own specific organizational programs first. Lesson: Having linkages between tobacco control activities and community-based organizations in place already is critical for quick response.
The movement in Philadelphia did not end with the cancellation of the Uptown test market. Local follow-up included a well-attended NBLIC of Philadelphia Conference that on Cancer in the Black Community, testimony before City Council against the excessive number of tobacco billboards in African American neighborhoods, the launch of a Minority Outreach Campaign by the local ALA and the transformation of the ad-hoc Coalition Against Uptown Cigarettes into a permanent organization -- the Uptown Coalition for Tobacco Control and Public Health. Nationally, the Uptown victory emboldened activists in other cities to challenge target marketing of cigarettes to African Americans, leading to the formation of the National Association of African Americans for Positive Imagery with affiliated individuals in a dozen cities throughout the nation.
The long-term importance of the Uptown victory is that it:
• Demonstrated the effectiveness of media in helping to galvanize
grassroots community mobilization efforts within the
African American community;
• Focused public attention on the deliberate marketing of
tobacco products toward minorities, women and youth; and
• Expanded African-American leadership in tobacco
control, advocacy and policy;
• Handed the tobacco companies a stunning, well-publicized
defeat.
Written November 21, 1993, by Charyn D. Sutton, president of The Onyx Group, and also one of the four original spokespersons for The Coalition Against Uptown Cigarettes.
REFERENCES
CHRISTIE R., RJR Unit Blasted for New Cigarette Aimed at Blacks, Wall Street Journal, January 19, 1990.
DAGNOLI J., RJR's Uptown Targets Blacks, Advertising Age, December 18, 1989.
DUBIN M., Groups To Fight Cigarette: Want to Block Test Marketing, Philadelphia Inquirer, January 13, 1990.
ELLIS L., FITZGERALD S, HHS Chief Decries Ad Drive To Sell New Cigarette to Blacks, Philadelphia Inquirer, January 19, 1990.
QUINN M., Don't Aim That Pack at Us: A fiery outcry halts the test-marketing of a cigarette for Blacks, Time, January 29, 1990
RAMIREZ A., A Cigarette Campaign Under Fire: Critics See Exploitation in R.J. Reynolds Focus on Blacks, January 12, 1990.
SIMMONS S., New Cig Is Aimed At Black Smokers: Uptown To Be Tested Here,
Philadelphia Daily News, December 14, 1989, p. 51.
WILLIS G., Ad Execs Say Uptown Pitch Was Doomed by Insensitivity, The Virginian-Pilot, February 4, 1990.
Philadelphia New Observer, January 3, 1990.
Associated Press wire, December 25, 1989.