Butt sniffing is a common behavior in the animal kingdom. All of us with dogs and cats (and other animals!) have seen it. It draws our attention because it seems a most unsanitary, most unappealing thing to do. Yet, the dogs and cats all do it - some seem totally unable to resist the opportunity, EVER! It never gets old, even if no more than ten seconds have passed since the last full sniff. What could they have encountered in that time frame that would result in a change in the information gleaned from the activity?!
More below! But, first, a word from our sponsor ...
Top Comments recognizes the previous day's Top Mojo and strives to promote each day's outstanding comments through nominations made by Kossacks like you. Please send comments (before 9:30pm ET) by email to topcomments@gmail.com or by our KosMail message board. Just click on the Spinning Top to make a submission. Look for the Spinning Top to pop up in diaries around Daily Kos.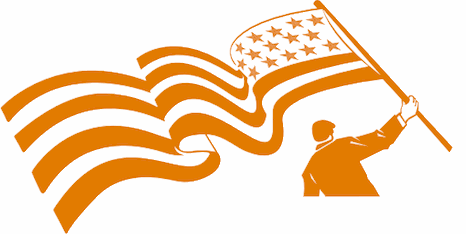 Make sure that you include the direct link to the comment (the URL), which is available by clicking on that comment's date/time. Please let us know your Daily Kos user name if you use email so we can credit you properly. If you send a writeup with the link, we can include that as well. The diarist reserves the right to edit all content.
Please come in. You're invited to make yourself at home! Join us beneath the fleur de kos...
Dailypuppy says:

Humans can't completely understand all the information a dog gets from smelling another dog's butt. At least 33 percent of a dog's brain is designed to process smells, as opposed to about 5 percent of a human's brain. A dog's sense of smell is so powerful that he can tell, for example, whether the dog before him in the veterinarian's examination room was afraid, just by the smell the previous dog left behind.
cracked dot com
provides more detail.
Dogs have two glands around their anus, and sacs that emit a fluid. That stuff tells another dog everything they need to know; the dog's sex, how healthy they are, what their diet is like, even their mood.
What their diet is like! Apparently, dogs can tell what other dogs have eaten with a good butt sniff. Oh boy! Canned food! Fresh pork! Where is he getting that?! I want some!
Who knows? Perhaps survival could depend on information gleaned in this fashion about what other dogs and cats eat. Maybe it will lead to a shot at some poop! Some delicious, high protein poop to gobble up!
Yes, of course, to many of us humans, butt sniffing and eating poop have non-existent (indeed, totally abhorrent!) appeal, so we can joke about it and make fun of it as if our entire species was immune. And, yet, it isn't.
What is the intense jealousy one has at a success or benefit someone else gets if it is not butt sniffing? What is anger and resentment over advantages underprivileged school children may receive through public education if not butt sniffing? What is resistance to marriage equality for those outside one's in-groups if not butt sniffing? What is apoplexy over retirees receiving benefits they worked many hard years to earn if not butt sniffing?
Yes, there are butt sniffers among us, and they are conservatives and tea partiers and Republicans. And they fashion massive and exceptionally well-funded political campaigns to make this butt sniffing activity contagious, to make the resentments and anger and jealousy contagious, to reinforce butt sniffing in those who might vote for them, even if they don't want their cultivated butt sniffers smelling THEIR butts, with all the benefits THEY get in our society, with all the decks stacked in their favor. If they can make their arguments successfully, they not only train and reinforce the behavior of butt sniffing in those whose votes they crave, they can focus the butt sniffing and restrict it to their political enemies, women, public workers, retirees, union employees, postal employees, children, the list goes on and on.
Give me an honest butt sniffing dog or cat any day. They merely want to get information that can help them with survival. They don't use the activity to foment resentments and hatreds, to solicit deep jealousies. They don't use it to manipulate others. They don't use it for political advantage, they don't advocate for it, they don't reinforce it in others for electoral exploitation.
Is that what you want, American voting public? A political party built on a foundation of butt sniffing? A political party that cultivates in you a desire to sniff the butts of others for jealous effect? For hatred? I don't think so. Don't let them turn you into a butt sniffer. Or, if you do, be sure to take a good sniff of THEIR butts, first, and get a sense of the extreme advantages they enjoy, and hope you will help them expand.
On to tonight's comments! Formatted most professionally and helpfully by brillig! Welcome back!

It's good to be back! I promise, however, that no amount of sniffing will give you any more info about my vacation than a mere "so brillig, how was vacation?" Really :)
---
Brillig's ObDisclaimer:
The decision to publish each nomination lies with the evening's Diarist and/or Comment Formatter. My evenings at the helm, I try reeeeallllyy hard to publish everything
without
regard to content. I really do, even when I disagree personally with any given nomination. "TopCommentness" lies in the eyes of the nominator and of you, the reader - I leave the decision to you. I do
not
publish self-nominations (ie your own comments) and if I ruled the world, we'd all build community, supporting and uplifting instead of tearing our fellow Kossacks down.
---
From koNko:

If this comment by Situational Lefty in this thread doesn't get the mojo counters fixed, it's hopeless. From Cedwyn's diary.
From mayim:

In today's pootie diary, BlackSheep1 had a doozy of a statement of truth of how the world (unfortunately) works.
From belinda ridgewood:

In Floja Roja's Morning F Bomb, BOHICA recalls what got him kicked off the high school wrestling team, but down the thread of those commiserating, Says Who responds with the worst part for Catholic school students.
From BeninSC:


Flagged by greenbell, this comment by joanneleon is a diary-length comment on some of the factors pertaining to actions the US could take on Syria. Thought-provoking, indeed!
Top Mojo for yesterday August 25th, first comments and tip jars excluded. Thank you
mik
for the mojo magic! For those of you interested in How Top Mojo Works, please see his diary
FAQing Top Mojo
.
1) I worked in a by fugwb — 117
2) I've always been respectful of the FFPs' staff. by Jaimas — 115
3) Of course there's a meme. by DeadHead — 112
4) Exactly. MLK, for instance by RageKage — 96
5) This is an extremely dangerous position... by markthshark — 95
6) Like this diary! by jplanner — 88
7) Presidenting while being a Democrat by Kimball Cross — 85
8) Hate the term "unskilled" by Tommye — 85
9) Imagine Nixon having this kind of ability by RFK Lives — 83
10) Calling a specific someone a paid shill... by Meteor Blades — 83
11) Not just MLK by Dallasdoc — 81
12) Oh Hai Whoknu! Next Time Pleez Post Warning: by leonard145b — 79
13) Yes, that is the point that is missed by James Hepburn — 75
14) Stoopid human pet tricks no match for sekritarmy by kerflooey — 71
15) Taking a Well-Deserved Break, Eh? by JekyllnHyde — 70
16) I lost respect for Kos when he pushed that meme. by FishOutofWater — 70
17) And There's Always Stiff Competition... by leonard145b — 68
18) people don't need to be paid by Laurence Lewis — 67
19) Saw a bumper sticker yesterday by SottoVoce — 66
20) But each layer of the NSA onion that is peeled... by Meteor Blades — 66
21) I am going to be in and out all day today, so by Lawrence — 65
22) It's almost like people have seen by JesseCW — 65
23) Oh Hai Kossacks! Ur Sekritarmy Message Of Da Day: by leonard145b — 65
24) This diary is very welcome, Lawrence. Thanks. by PhilJD — 64
25) #sekritarmy ... we're on a mission from Dog. by jwinIL14 — 63
26) keep on staring... by kerflooey — 63
27) I got my first real insights into capitalism by xxdr zombiexx — 62
28) Time for a big raise by Crider — 62
29) I hate to seem naive, by tcdup — 62
30) This story about Nixon WH and Gainesville 8 by RFK Lives — 62
Top Pictures Cats for yesterday, August 25th. Click any image to be taken to the full comment. Thank you jotter for the image magic!