When we last left my summer vacation it was the night before we were going to arrive in Bermuda. Follow me below the whirlpool on the bow for the rest of the story.
But First, A Word From Our Sponsor:
Top Comments recognizes the previous day's Top Mojo and strives to promote each day's outstanding comments through nominations made by Kossacks like you. Please send comments (before 9:30pm ET) by email to topcomments@gmail.com or by our KosMail message board. Just click on the Spinning Top™ to make a submission. Look for the Spinning Top™ to pop up in diaries posts around Daily Kos.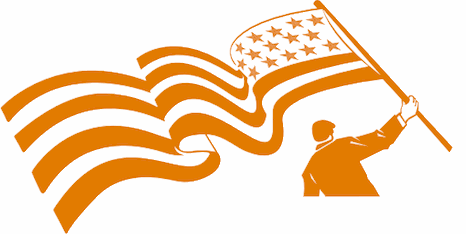 Make sure that you include the direct link to the comment (the URL), which is available by clicking on that comment's date/time. Please let us know your Daily Kos user name if you use email so we can credit you properly. If you send a writeup with the link, we can include that as well. The diarist poster reserves the right to edit all content.
Please come in. You're invited to make yourself at home! Join us beneath the doodle...
I am a lover of French food and the ship has an up-charge French restaurant. We decided to book it for the night before we arrived in Bermuda. When we got to the restaurant we saw a couple of people from the meet up were writing to eat there as well. This was the couple that had given us some tips about Bermuda b/c they had been there a number of times. Part of the restaurant has seating in the Champagne bar next to it. Because there was a pianist playing Classical music, both of our parties decided to sit there to hear the music. The couple was very nice but very drunk. Somehow by the end of the night we had plans to go boating with them on our second day in Bermuda.
While the food at the restaurant was fantastic, the service was anything but. Courses came out independent of each other. One of us would get served a count and then it was at least 3 minutes before someone else got food. It was so bad; we couldn't wait for all of us to get food before eating. I know that sometimes these restaurants can be pretty busy, but there was a show in the main theatre at the time. As such the restaurant was mostly empty. Still it wasn't that big of a deal. We were too much in anticipation for Bermuda the next day.
We arrived in Bermuda around 10:30 AM. My sister and I had plans to meet her college classmate, who is Bermudan, and hang out with him on his boat starting around 2pm. We had a couple of hours to kill before that. While we were walking around the dockyard, we saw a sign for a Segway tour. I hadn't done one since I was last at Disney World, so I thought it would be fun to pass the time. My sister was freaking out, but she finally agreed. The tour took us all around the dockyard and was very informative. Best part though was being able to travel the streets like Bermudans (on the right) without the fear of being in a car accident. After the Segway tour, we walked back to the pier to get picked up.
There were 7 people on the boat including my sister's friend. I was fairly nervous about going. I don't deal well with twenty-something's, especially ones that had a high likelihood of being attractive and possibly superficial, but they were great people. Except for his girlfriend (a Canadian), they were all native Bermudans. Superficiality must be an American thing. We took the boat over to a hotel not to far from the dockyard where he anchored the boat next to a friend of theirs boat that was docked at the hotel. After about 45 minutes on the boat, we walked across the friend's boat to the dock and to the hotel. We had drinks and went swimming in the hotel's infinity pool until about 6pm. The day was fantastic, and my fears, happily, were unfounded. My sister and I loved the hotel and are considering a trip (not a cruise) back to Bermuda next year.
We got back on the ship around 6:30 and decided to keep the night low-key. We went to the ship's free quick bite cafe. That turned out to be a bigger disaster than the previous night's experience. Again the food was fine, but the service was absolutely horrendous. We were seated and it took at least 15 minutes to even be acknowledged. In fact, a table of kids was seated right behind us about 10 minutes and ordered before we even got water. Again food came out at random intervals, but this time we weren't the only ones affected. The kids behind us had the same experience. I was willing to forgive the first issue, but this was too much. Thanks to the meet & greet, I had met the restaurant manager and had his direct line. A call would be to him the next day.
Our second day in Bermuda (Monday) saw a change in plans. The boat company we wanted to rent a boat from was all booked up, so we all decided to take a taxi tour around the island. An excellent idea it turned out. Our tour guide, Howard, was amazing. He knew almost everything about Bermuda including virtually every plant species we passed on the tour. We went to the lighthouse at the apex of the island; a bunch of parish chapels including St. Peter's Church in St. George; the botanical gardens; the aquarium; the airport and many more places. The other couple had never heard of an infinity pool, so we stopped at a hotel and walk down to their pool to check it out. We also went past Goldie Hawn's and Michael Bloomberg's houses as well as Michael Bloomberg's favorite restaurants. (I was outvoted on that one.) He also told us a story how there is a law in Bermuda that native Bermudans cannot sell their houses to foreigners which caused Oprah not to be able to buy a $45 million home. Shockingly that law was relaxed after the incident though Oprah never made a purchase after.
My sister had wanted to go to Horseshoe Bay for the pink sand, but the tour guide recommended going to Warwick instead because the sand is pinker and the beach is less crowded since there is little advertising about it. Great move because he was 100% right. I hate crowds at the beach and there were maybe 40 people total at that beach. When we drove past where the road that goes towards Horseshoe Bay, the amount of people going back and forth suggested a large crowd there. The beach had a little cove also where the surf was quieter which was nice for me. Of course no trip to Bermuda would complete without a trip to perfume shop (apparently). There was also a good discussion on the local cuisine. Their signature dish is a fish chowder which sounded great. I thought I wasn't going to get to try as we had plans for the evening and Tuesday we were only going into town for an afternoon tea. However, on Tuesday one of the stores on the dockyard was having a tasting event and one of the items was the fish chowder. Yummy!
We got back on the boat about 5:30. We had plans to go to a mini-golf place on the island with the other around 8pm, so dinner was going to be in the buffet for the evening. We made the call to the restaurant manager who told us to call the next day when we decided where we wanted to eat. Mini-golf was so cool. The course was unlike any I had ever played. You still just use a putter, but the course was designed to be miniature versions of actual golf holes on three different each from a different nation. So they had roughs, water hazards and sand traps. (All made of different types of putting green.) My sister who usually is the worst mini golfer was the best and I totally sucked, highly unusual. It was a blast though.
Tuesday was mostly a quiet day. I got off the ship early to go to a fro-yo stand that gave a free thirty minutes of WiFi with a purchase. Coffee was only $2.50 (good coffee), the same price as in NY, so essentially I got free WiFi. That was my first internet in 5 days. (I was jonesing.) I needed to get a hold of a few people via email for when we got back to Boston. Afternoon tea was so nice and we realized it would work really well with our new venture. After that it was quick walk to buy some rum cake and then back to the boat for waving goodbye to Bermuda.
As it was already 6 when we decided on dinner, we weren't able to get a hold of the restaurant manager, so we would try again the next day. Dinner, this time, was uneventful.
Over the course of the week, trivia had been going ok. We had joined up a couple of times with a family to play together and we had won once and tied for a win once with them. We were constantly scoring 15+ correct answers which was solid for me. Progressive trivia was coming back on Weds for two more and that was the all important trivia series. We had a decent showing on day 1, but were not in the lead.
Weds, our first day heading back, was a work day for me preparing for an event that took place this past weekend, so outside of trivia and shows, I was mostly on the computer. My sister and mother met up with our new found friends at bingo where my sister ended up getting bingo the first game for about $100 win. We all decided to have dinner together in the main dining room. We got a hold of the restaurant manager who arranged for us to get a free bottle of wine and said would meet us for dinner there. But first was progressive trivia day two. Due to some good guessing (only getting half a point for Mars when I couldn't remember for what the other m in M&Ms stood), we ended up winning the night's trivia. That meant we got to keep the trophy for the night. Since it was the night of the white party, I wrapped it in a napkin made toga for the party. Yes, he came with me. Gotta show off my smarts, right?
Dinner was awesome. I order a great bottle of Riesling, my fav. The food and company was great. Plus the wait staff fawned over us. (I love being the center of attention even if I continuously blush.) Everyone commented on my trophy. Midway through the meal the manager showed up and sat down with us. He told us some great stories about how he got started traveling on the high seas and getting to the cruising industry. He also told us that his 8 year old daughter had won an Austrian Academy Award for a film she did. (He is Austrian.) He was really nice and such an interesting person. Before he left he asked if we wanted anything else. I didn't want to ask for anything because what we had already received was more than enough, but my mother, the loudmouth, asked him if I could have a glass of ice wine. When we got on the ship, the wine in our room said the ship had Inniskillen Vidal Ice Wine on board. Knowing how expensive it is on land, I could only imagine what it would cost on a ship. (I later read in the wine lists in the bars t was 30-something bucks a glass more than some bottles.). I was so embarrassed she would ask for something that expensive. I guess the old adage, "It doesn't hurt to ask," rings true because he gave everyone at the table a glass. The couple we were with had never even heard of ice wine so they were in for a real treat. Then it was onto our daily trek to the evening show in the main dining room.
As I am nearing 2,000 words, I am going to stop hear and save the rest for next time which will include pictures. As for what happens on the final day of progressive trivia, you'll just have to wait.
Diarist reserves all rights to his original writing only. Community material is not covered by this ©
---
brillig
here, I'll be your purveyor of fine Tops tonight. A three course menu, Comments, Mojo and Pictures:
Brillig's ObDisclaimer: The decision to publish each nomination lies with the evening's Diarist and/or Comment Formatter. My evenings at the helm, I try reeeeallllyy hard to publish everything without regard to content. I really do, even when I disagree personally with any given nomination. "TopCommentness" lies in the eyes of the nominator and of you, the reader - I leave the decision to you. I do not publish self-nominations (ie your own comments) and if I ruled the world, we'd all build community, supporting and uplifting instead of tearing our fellow Kossacks down.



---
From DefendOurConstitution:

jhancock posted this concise, cutting and to the point comment in Egberto Willies' White person makes restaurant ask party of 25 blacks to leave.
From Actbriniel:

In the New Users welcome diary by catilinus, this one by here4tehbeer made me laugh out loud.
From 2thanks:

Nominated this comment in LilithGardner's diary Dream Defenders: Ahmir Questlove Thompson talks about hip-hop, his life, and racial profiling for two reasons:

1. JekylInHyde demonstrates his sense of humor without opening his massive valise of cartoons.

2. Extra: Top Comments Picture Bonus: The picture at the top of the diary shows a charming guy with 2,700,000 Twitter followers who doubled up on his Daily Kos apparel, yet he probably is not a Kossack. Read carefully and note well his lapel. Beyond that, I should not say more.
From Wee Mama:

One of the most charming comments about the C word I've ever read, by labradog.
From pico:

One of the best and most thoughtful comments I've ever read on DK, from ivorybill in his own diary, includes this gem: "Regardless of my own history, be skeptical of me and everyone else who claims to be an expert. The more sources the better."
From Your Humble Diarist, cohenzee:

The kinds of comments like this one made by pipsorcle in Jake formerly of the LP's diary Wisconsin GOP polis send $500K in taxpayer funds to Koch front group always makes my blood boil. The Dems need to get their act together and I mean NOW!
Top Mojo for yesterday August 27th, first comments and tip jars excluded. Thank you mik for the mojo magic! For those of you interested in How Top Mojo Works, please see his diary FAQing Top Mojo.

1) "any country at all uses a weapon of mass" by webranding — 142
2) Yet another white Republican by bluestatedon — 94
3) you're embracing the Bush/Cheney preemption by limpidglass — 80
4) I am recommending this diary, by karmsy — 78
5) Hune should opt out of his free Senate healthcare. by Mayfly — 77
6) As Digby says, I'll take what I can get.... by SixSixSix — 76
7) Torture was banned, too by Liberty Equality Fraternity and Trees — 75
8) That's a stretch. by Bob Johnson — 74
9) not sure why it would be a security threat by Faroutman — 74
10) I'm just stunned. by Smoh — 74
11) Is it not a civil right by MBNYC — 72
12) Could you please not use that word? by Rogneid — 71
13) So you think Obama would bomb Syria to distract by Bob Johnson — 71
14) That's my question also. Why, really, are chemical by PhilJD — 70
15) Dems wouldn't impeach W for Geneva Convention by RFK Lives — 69
16) Assange has a very privileged view. by MBNYC — 68
17) 45,000 people are dying in the Congo every month, by PhilJD — 67
18) It's about the money. by Kristina40 — 66
19) NSA is relevant to ALL progressive issues by CupaJoe — 65
20) Welcome to the Porch... by justiceputnam — 65
21) Not only that... by dclawyer06 — 64
22) This is reprehensible and untrue by Brubs — 63
23) He should be forced by Steveningen — 60
24) I don't get these so called Libertarians by hnichols — 59
25) They will always find a legal loophole by psychodrew — 58
26) I'm sorry, no. by MBNYC — 58
27) Thank you. An astonishing number of Kossacks by PhilJD — 57
28) It's also about driving NSA disclosures off the by RFK Lives — 56
29) Hey! When the US flattened Fallujah... by m16eib — 55
30) That press conference took me back by TJ — 55
Top Pictures Cats for yesterday, August 27th. Click any image to be taken to the full comment. Thank you jotter for the image magic!