I can only imagine the logistical nightmare of trying to decide who got to speak at the Lincoln Memorial in Washington, DC, yesterday, from the many folks who must have wanted nothing more. But it seems ironic that a few minutes allocated to the Dream Defenders
were cut
.
Rather than view this as a snub, however, Philip Agnew and the Dream Defenders present us instead with a challenge and an opportunity to keep moving forward with the conversation, to march on.
Follow me below the fold for Agnew's response, his speech, his two minutes -- dreams that cannot be deferred any longer.
The Dream Defenders released this video today, with an explanation of what happened, and with a call for a conversation.

Our generation's dreams have been deferred too long. We don't need a mic. The time is NOW.

We ask that YOU record your own video with hashtag #OurMarch - what did the 50th anniversary of the March on Washington mean to you? Why do you march every day? For who?

Use #OurMarch along with #MarchOn and #MOW50. Tweet your responses. Let's have our own conversation.
Although I've read at
Colorlines
and
The Root
about this unfortunate scheduling cut yesterday, Agnew chose not to follow that line of attack.
Agnew declined to characterize it as a snub: "It's definitely a disappointment. It was a little moment of panic there, trying to figure out what was going on. But I'm fine. I'm fine. This is a moment I'll never forget. I still got to speak at a march on Washington. Not too many people can say they had two opportunities."
It's an interesting idea, what would you do with two minutes to speak there? The Dream Defenders have given their answer.
Support the Dream Defenders - A Daily Kos Group
---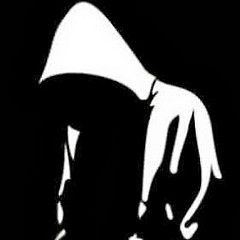 The Dream Defenders are fighting for justice in Florida. Their mission is to enact Trayvon's Law in Florida, which would repeal the Stand Your Ground law, ban racial profiling, and end the school-to-prison pipeline.
Support the Dream Defenders is a Daily Kos community. We promote and support the Dream Defenders, online and offline.
How To Join Us: Send us a kosmail.
How to Follow Us: Go to our diaries page and click the ♥ or the word Follow. If you are a Kossack, when you Follow a person or group, their diaries will appear in your Stream. As an example, here is the Stream of one of our most respected members. Note: Joining and Following are completely separate functions in DK4.
How to Find Our Diaries: We publish on Friday evenings at 5:00 pm EDT and 2:00 pm PDT. Here's where you can find our next group diary and all diaries published and republished by our group.
How to Find Our Groupmail Inbox: DK4 groupmail inboxes are notoriously difficult to find, because we receive no "You have mail" signal. If you have Editor status, and you want to participate, please bookmark our group kosmail inbox, and check it as frequently as you want to participate. That page does not refresh itself, either.
Floridians: We welcome your reports, pictures, and promotion of your feet-on-the-ground protests and organizing in support of the Dream Defenders. Please use our comments and/or group kosmail to confidentially locate nearby Floridians who support the Dream Defenders and build networks. If you have never written a diary, we will help you. Ask us anything.
Support the Dream Defenders is a community of Kossacks. We are an action group dedicated to supporting the passage of Trayvon's Law in Florida. Each of us is opposed to the Stand Your Ground law in Florida. We do not need to debate the merits of SYG laws or 2nd Amendment issues in our action diaries. If you want to argue, go start your own DK group and/or go write your own diary.
How You Can Help Support the Dream Defenders




---




Facebook and Twitter: Click the links at the top of the diary to "Like" us on your Facebook page. Use hashtags #TakeoverFlorida and #kt2 (Kossacks Tweet Too) on Twitter.
Diaries: Please recommend, tip, and comment in our diaries. Volunteer to write diaries for our group and republish to your Daily Kos groups.

Please consider making a donation to the Dream Defenders. Thanks for your support.