UPDATE - will Agnew's YouTube video go viral? It is entirely up to us. As of this update the video has over 27,000 views (almost 10,000 additional views in the last 12 hours). I understand if you don't have time to read this diary (or the inclination to tip/rec), but please click on this video and help it go viral! Now I am begging! Do it for our children and for our future.
What a week! Tens of thousands march in Washington to commemorate the 1963 march. DDs, denied attention like Bayard, pivot and uplift with video and 2-minute video challenge. Who was Bayard Rustin? See below.
For a while it seemed that the traditional media was ignoring the 50th anniversary of the March on Washington, but coverage improved in the last few days. Inspiring speakers included John Lewis, Terry O'Neill (president of the National Organization for Women), and President Obama.
Phillip Agnew's appearance on stage was brief last weekend, but our boots-on-the-ground Kossack, nancyjones, reported that the atmosphere was charged, with the whole crowd chanting: "I believe that we will win!" Disappointment followed, when Phillip Agnew and others were bumped from the agenda due to a reported time crunch, but as usual, Agnew made lemonade from lemons. Here is the speech he would have given (as of Friday, 3:25 pm EDT, this speech has garnered 3,000 views in the last hour on YouTube):
Who was Bayard Rustin?
In this diary, I want to take a look at THE key person without whom the March on Washington for Jobs and Freedom would not have happened. No, I am not talking about MLK, even though he was central. I am talking about a man that most people had not or have not heard of: Bayard Rustin. I myself have to admit that I first heard of him about two months ago, right here on Daily KOS.
Rather than post a long history here about who Bayard Rustin was, I will refer you all to an excellent recent diary that covers Bayard Rustin very well and also to another excellent diary from two years ago to commemorate his life. I will just post a couple of snippets from the NPR story Bayard Rustin: The Man Who Organized The March On Washington.
In the summer of 1963, he was the main organizer of the March on Washington for Jobs and Freedom.

[...]

Rustin had less than two months to organize what was the largest demonstration the country had ever seen.

"As we follow this form of mass action and strategic nonviolence," he said, "we will not only put pressure on the government, but we will put pressure on other groups which ought by their nature to be allied with us."

"The great achievement of the March on Washington is that Rustin had to work from the ground up," Norton says. "There had been many marches from the South ... but calling people from all over the country to come to Washington, the capital of the United States, was unheard of."

[...]

He was a gay black man, tall, with high cheekbones, and a gifted singer. He played a bit part in a Broadway musical alongside Paul Robeson, and Rustin often sang for his audiences as he toured the country, conducting race-relations workshops.

Rustin was considered a master organizer, a political intellectual and a pacifist; he served time in prison for refusing to register for the draft. He created the first Freedom Rides, which challenged segregation on interstate buses. Along with King, Rustin was one of the founders of the Southern Christian Leadership Conference.

He had two strong mentors. A.J. Muste [... and ...] A. Philip Randolph ...

"What Rustin took away from Randolph, especially, is the recognition that economic issues and racial justice issues are completely intertwined," says his biographer, John D'Emilio.
I want to focus on Bayard Rustin today because many of the lessons that we can learn from his work will be key to continuing to advance the Dream. 50 years later we need to learn from this giant in the Civil Rights movement as things have improved - nowhere near enough, but they have improved - but we need to continue to organize so that both social and economic justice can become a reality for so many that have not been given the full equality that they deserve.
Follow me below the fold as we explore how 50 years later the spirit of Bayard Rustin lives on in people like the Dream Defenders.
So how is it that such an amazing person (almost) got forgotten in history? I can't express it any better than the Rolling Stone article This Black, Gay, Badass Pacifist Mastermind of the March on Washington Is Finally Getting His Due that was published a few days ago.
Rustin, born in Pennsylvania in 1912 and raised by his grandfather and his Quaker grandmother—who, along with Mahatma Gandhi, influenced his philosophy of pacifism—had his hand in several major moments in a fight for equality that would span his entire life. He helped organize and participated in the first freedom ride, 1947's "Journey of Reconciliation" (for which he and several other participants were jailed and put in a chain gang). In the 1950s, he advised, strategized, and raised money behind the scenes for the Montgomery Bus Boycott, helping to direct King's rise to national prominence. He's also credited with honing the King's nonviolent strategy. Later, Rustin was the mastermind of the 1963 March on Washington for Jobs and Freedom (now simply known as the March on Washington), organizing it in just two months. But Rustin was kept in the shadows by the homophobia of both his enemies (segregationist Strom Thurmond used Rustin's sexuality to denigrate the movement) and his allies.

"We must look back with sadness at the barriers of bigotry built around his sexuality," NAACP Chairman Emeritus Julian Bond, who knew and worked with Rustin, wrote in the forward for 2012's I Must Resist, a book of Rustin's letters. "We are the poorer for it."
Rustin should be remembered not just for his fight for racial equality, which was accompanied by a quest for economic justice, but also his unflinching participation in the fight for gay rights. In a 1986 speech he advocated for a change in civil rights activism: "The question of social change should be framed with the most vulnerable group in mind: gay people."
It is sad that bigotry kept Bayard Rustin in the shadows for so long, but it is wonderful that he has been brought back to life partly because last year would have been his 100th birthday.
There is a revealing brief
PBS video about Bayard Rustin
. (Sorry I could not figure out the embed code.)
I will never be able to cover a full biography about Bayard Rustin in one of these diaries, but here are some salient facts about his life that I compiled from reading several sources:
1. Bayard Rustin joined the Young Communist League in the 1930s, aligning himself with a political party that was working to advance the cause of Civil Rights. Rustin later left the Young Communist League and aligned himself with the Socialist Party.

2. When he was young and living in New York, Bayard Rustin was a professional singer in addition to being an activist. He was a member of Josh White's band (blues singer) and it was at performance venues that he met many of the contacts that would be useful in his work as an activist. It was also in New York that he became a member of a Quaker Meeting.

3. One of the aspects of Bayard Rustin that made him unpopular among some leading civil rights activists was the fact that he didn't support the Black Power movement as he believed that we should all work together, regardless of race or color.

4. The other main aspect of Bayard Rustin that made him unpopular among some leading civil rights activists was his open homosexuality. (Remember that this was an era when homosexuality was still a criminal act throughout the United States.) According to some accounts, Bayard Rustin was betrayed by Dr Martin Luther King Jr.

5. During World War II, Bayard Rustin went to California to help protect the property of Japanese Americans who had been imprisoned in internment camps.

6. In 1947 Bayard Rustin was part of organizing the first of the Freedom Rides in order to test a Supreme Court ruling that banned discrimination in interstate travel. Later, he served 22 days on a chain gang after being arrested in North Carolina for violating laws that segregated public transportation.

7. Rustin had planned a trip to India in 1948 to meet with Mahatma Gandhi and learn about nonviolent resistance. But Gandhi was assassinated before Bayard Rustin could make it there. He still traveled to India to meet with leaders of Gandhi's movement so that he could bring back Ghandi's techniques and apply them to his activism.

8. Bayard Rustin and MLK were the two leaders that founded the Southern Christian Leadership Conference, but Bayard Rustin was pushed out of the organization as others were concerned that having an openly homosexual man among them would damage the organization in the public eye.

9. Bayard Rustin was reminded of the struggles that African-Americans faced in the United States by the plight of Jews in the USSR. Bayard Rustin became a leading voice in advocating for the relocating of Jews from the Soviet Union to Israel, because of the injustice that Soviet Jews faced.

10. In spite of efforts by some bigots (such as Senator Strom Thurmond) to continue to discredit Bayard Rustin because of his homosexuality, MLK and many others put him in the forefront of organizing the March on Washington. , scheduled to take place on August 28, 1963. Bayard Rustin and his mentor A. Philip Randolph appeared on the September 6, 1963 cover of LIFE magazine as "THE LEADERS."

11. For the rest of his life Bayard Rustin continued to work toward human rights, not just for the Civil Rights of African-Americans, but also in the emerging gay rights movement. He was friends with SCOTUS Justice Thurgood Marshall and is believed to have influenced Marshall's dissent from the SCOTUS' decision upholding the constitutionality of state sodomy laws. He also continued to worked to strengthen the labor movement, which he saw as the key for African-American empowerment and economic justice for all Americans.

12. Bayard Rustin died on August 24, 1987 and was survived by his longtime partner Walter Naegle.

13. Rustin was posthumously awarded the Presidential Medal of Freedom by President Barack Obama on August 8, 2013.

Some of the sources on which I based this list are:
Wikipedia
William Patterson University
PBS
Legacy.com
Buzzfeed.com
Politico
WaPo
Bayard Rustin was the young revolutionary and the leader in 1963 and now it is up to the younger people that to keep fighting to fulfill the Dream - people like Phillip Agnew and the Dream Defenders. The Dream Defenders' efforts to register voters is exactly what is needed to continue the work of so many in the Civil Rights n and economic justice movement. They occupied the Florida Capitol for a month and left with a clear mission of registering 61,550 voters (the margin by which Rick Scott won the governorship). In these days of voter suppression and laws that target minority voters to quiet our voices, we need the voice of the Dream Defenders to speak for all of us.
Cue in the Dream Defenders:
MISSION
Dream Defenders will bring social change by training and organizing youth and students in nonviolent civil disobedience, civic engagement, and direct action while creating a sustainable network of youth and student leaders to take action and create real change in their communities. We fight the criminalization of our generation by directly confronting the sources, sponsors and supporters of it.
The Dream Defenders appear to have read (and understood) an article/essay that Bayard Rustin wrote in 1965 entitled "From Protest to Politics." In this he argued that the Civil Rights movement needed to morph from a protest movement and become a political movement.He thought the elimination of segregation in the South was the easy part and insisted on expanding the vision beyond race relations to economic relations. He worked tirelessly to achieve economic justice as without that the Dream could not be completed. Just listening to the speech by Phillip Andrews at the top of the diary I am amazed at how much of Bayard Rustin the Dream Defenders are channeling:
- The transition from a protest to a political movement.
- The focus on economic justice.
- The inclusion of women, LGBT, homeless veterans and other people in this Dream they are working to achieve.
I am impressed and inspired by these young people because they are invoking the spirit of Bayard Rustin to defeat injustice in Florida. They are diligently working on a campaign to pass Trayvon's Law (PDF of NAACP Summary). We owe it to Bayard Rustin, we owe it to the Dream Defenders, but above all we owe it to ourselves and our children to support them continue the work of Bayard Rustin.
Support the Dream Defenders - A Daily Kos Group
---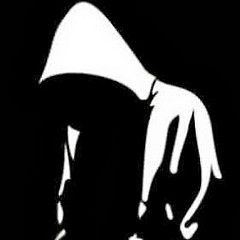 The Dream Defenders are fighting for justice in Florida. Their mission is to enact Trayvon's Law in Florida, which would repeal the Stand Your Ground law, ban racial profiling, and end the school-to-prison pipeline.
Support the Dream Defenders is a Daily Kos community. We promote and support the Dream Defenders, online and offline.
How To Join Us: Send us a kosmail.
How to Follow Us: Go to our diaries page and click the ♥ or the word Follow. If you are a Kossack, when you Follow a person or group, their diaries will appear in your Stream. As an example, here is the Stream of one of our most respected members. Note: Joining and Following are completely separate functions in DK4.
How to Find Our Diaries: We publish on Friday evenings at 5:00 pm EDT and 2:00 pm PDT. Here's where you can find our next group diary and all diaries published and republished by our group.
How to Find Our Groupmail Inbox: DK4 groupmail inboxes are notoriously difficult to find, because we receive no "You have mail" signal. If you have Editor status, and you want to participate, please bookmark our group kosmail inbox, and check it as frequently as you want to participate. That page does not refresh itself, either.
Floridians: We welcome your reports, pictures, and promotion of your feet-on-the-ground protests and organizing in support of the Dream Defenders. Please use our comments and/or group kosmail to confidentially locate nearby Floridians who support the Dream Defenders and build networks. If you have never written a diary, we will help you. Ask us anything.
Support the Dream Defenders is a community of Kossacks. We are an action group dedicated to supporting the passage of Trayvon's Law in Florida. Each of us is opposed to the Stand Your Ground law in Florida. We do not need to debate the merits of SYG laws or 2nd Amendment issues in our action diaries. If you want to argue, go start your own DK group and/or go write your own diary.
How You Can Help Support the Dream Defenders




---




Facebook and Twitter: Click the links at the top of the diary to "Like" us on your Facebook page. Use hashtags #TakeoverFlorida and #kt2 (Kossacks Tweet Too) on Twitter.
Diaries: Please recommend, tip, and comment in our diaries. Volunteer to write diaries for our group and republish to your Daily Kos groups.

Please consider making a donation to the Dream Defenders. Thanks for your support.