Interrogatories
What were you into before it was cool? Is it still cool?
Is your local weather doing what it should be doing this time of year?
Have you ever read any classic horror, such as Frankenstein or Dracula?
Do you find it easier to remember things that just happened, or things that happened long ago? Quick, what day is it?
I haven't asked this lately - what song is going through your head right now (or if none, the most recent)?
The Twitter Emitter
Fracking is completely safe. Just don't drink water ever again. Or eat fish. Also, try to ignore the earthquakes. http://t.co/...

— Donald J. Drumpf (@RealDonalDrumpf) August 30, 2013
Obviously we can believe White House spokesman Josh Earnest. HIS NAME IS EARNEST!! Though he could be joshing us.

— Karl (@JerryMander) August 30, 2013
Hey man, Exxon is gassing Arkansas, can't we cruise missile them before we worry about Syria, @BarackObama ?

— Karl (@JerryMander) August 30, 2013
Every day thousands of old CD racks are sent to the dump, where they are mercilessly mocked by bitter old cassette racks.

— John Fugelsang (@JohnFugelsang) August 30, 2013
"I make $15/hr or less. Instead of wanting higher wages for all including myself, I will fight for fast food workers to make less" - IDIOTS

— Matt Binder (@MattBinder) August 29, 2013
So which is it, libertarians? Low wage workers either get higher pay or rely on social welfare. Can't deny both. The math doesn't add up.

— Greg Basta (@GBNYChange) August 29, 2013
I'm amazed by how many people think it's OUTRAGEOUS to pay poor people more money for their work.

— Jamelle Bouie (@jbouie) August 29, 2013
Baby boomers are redefining retirement, reports @TIME. It is now called: "Still fucking working" http://t.co/...

— The Daily Edge (@TheDailyEdge) August 30, 2013
Mankind would die without 2 elements: Hydrogen and Oxygen. Without them, we couldn't have water, and without water we couldn't have coffee.

— RUTH BUZZI (@Ruth_A_Buzzi) August 26, 2013
Life is funny: one day you're a nobody, the next you still are.

— God (@TheTweetOfGod) August 29, 2013
On This Day
In 1835, the city of Melbourne, Australia was founded.
In 1836, the city of Houston, Texas was founded.
In 1905, legendary baseball player Ty Cobb made his major league debut.
In 1956, the Lake Pontchartrain Causeway opened to traffic.
In 1965, Bob Dylan's Highway 61 Revisited was released.
In 1967, the Senate confirmed Thurgood Marshall as the first African-American (maybe the only one, considering Clarence Thomas) Justice of the U.S. Supreme Court.
In 1984, the Space Shuttle Discovery took off for the first time.
In 1989, mean rich person Leona Helmsley was found guilty of income tax evasion. She insisted only "little people" pay taxes. When the Kochs are crowned Kings of the USA, I expect she will be canonized.
In 1993, CBS debuted The Late Show With David Letterman.
Born on This Day
1589 - Abraham Govaerts, Flemish painter (d. 1626)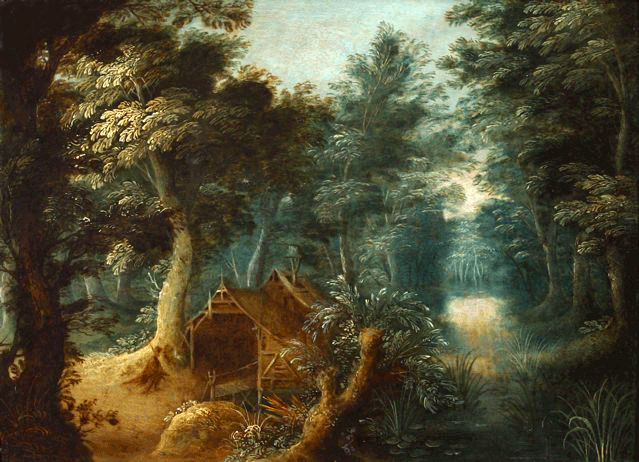 1657 - Philipp Peter Roos, German painter (d. 1706)
1727 - Giovanni-Domenico Tiepolo, Italian painter (d. 1804)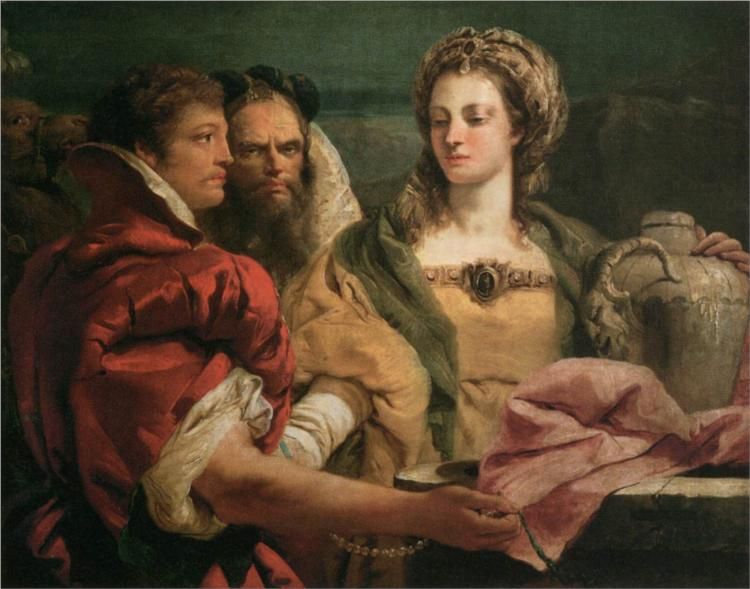 1734 - Gaetano Gandolfi, Italian painter (d. 1802)
1748 – Jacques-Louis David, French painter (d. 1825)
1812 – Agoston Haraszthy Hungarian-American traveler, writer, and winemaker, founded Buena Vista Winery (d. 1869)
1828 - Pierre Tetar van Elven, Dutch cityscape painter (d. 1908)
1852 - Julian Alden Weir, American painter (d. 1919)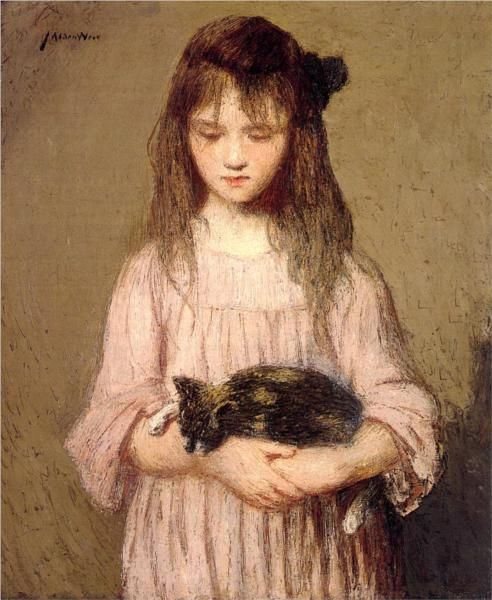 1855 - Evelyn De Morgan, English painter (d. 1919) See Tipple Jar
1860 – Isaac Levitan, Russian painter (d. 1900)
1871 – Ernest Rutherford, New Zealand-English chemist, Nobel Prize laureate (d. 1937)
1880 - Nikolai Astrup, Norwegian painter (d. 1928)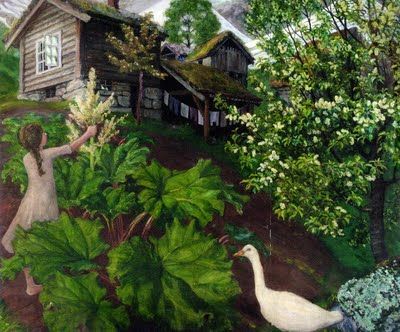 1884 – Theodor Svedberg, Swedish chemist and physicist, Nobel Prize laureate (d. 1971)
1893 – Huey Long, American politician (d. 1935)
1896 – Raymond Massey, Canadian actor (d. 1983)
1898 – Shirley Booth, American actress (d. 1992)
1906 – Joan Blondell, American actress (d. 1979)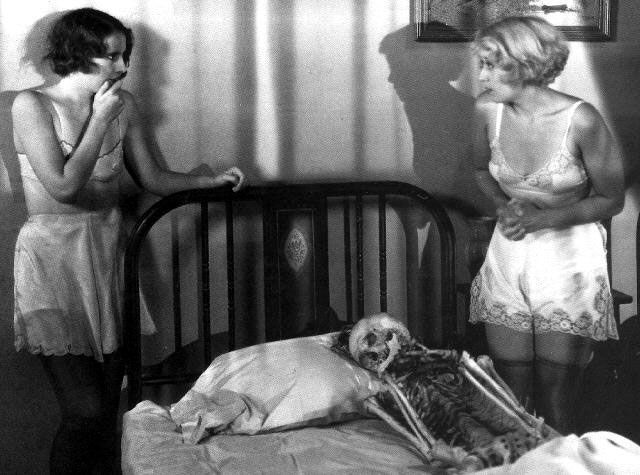 1908 – Fred MacMurray, American actor (d. 1991)
1908 - Léonor Fini, Italian artist (d. 1996)
1918 – Ted Williams, American baseball player (d. 2002)
1919 – Kitty Wells, American singer-songwriter and guitarist (d. 2012)
1926 – Daryl Gates, racist Los Angeles police chief (d. 2010)
1929 – Guy de Lussigny, French painter (d. 2001)
1930 – Warren Buffett, American businessman and philanthropist
1935 – John Phillips, American singer-songwriter and guitarist (The Mamas & the Papas) (d. 2001)
1939 – Elizabeth Ashley, American actress
1939 – John Peel, English radio host and producer (d. 2004)
1943 – Robert Crumb, American illustrator and writer
1943 – Jean-Claude Killy, French skier
1944 – Molly Ivins, fabulous and much-missed Texan journalist (d. 2007)
1946 – Peggy Lipton, American actress
1951 – Timothy Bottoms, American actor
1953 – Horace Panter, English bass player (The Specials and General Public)
1958 – Martin Jackson, English drummer (Swing out Sister, Magazine, The Chameleons, The Freshies, and The Durutti Column)
1963 – Michael Chiklis, American actor
1971 – Lars Frederiksen, American guitarist and singer (Rancid and UK Subs)
1972 – Cameron Diaz, American model and actress
1973 – Lisa Ling, American journalist
1974 – Aaron Barrett, American singer-songwriter, guitarist, and producer (Reel Big Fish, The Scholars, and The Forces of Evil)
1982 – Andy Roddick, American tennis player
1986 – Ryan Ross, American singer-songwriter and guitarist (Panic! at the Disco and The Young Veins)
Died on This Day
526 – Theodoric the Great, Italian ruler (b. 454)
1483 – Louis XI of France (b. 1423)
1907 – Richard Mansfield, American actor and manager (b. 1857)
1908 - Giovanni Fattori, Italian Realist painter (b. 1825)
1928 - Franz Stuck, German painter (b. 1863)
1938 – Max Factor, Sr., Polish-American make-up artist and businessman, founded the Max Factor Company (b. 1877)
1961 – Charles Coburn, American actor (b. 1877)
1963 – Guy Burgess, English-Soviet spy (b. 1911)
1979 – Jean Seberg, American actress (b. 1938)
1981 – Vera-Ellen, American actress (b. 1921)
1985 – Taylor Caldwell, English-American novelist (b. 1900)
1991 – Jean Tinguely, Swiss painter and sculptor (b. 1925)
1995 – Sterling Morrison, American guitarist and singer (The Velvet Underground) (b. 1942)
2003 – Charles Bronson, American actor (b. 1921)
2006 – Glenn Ford, Canadian-American actor (b. 1916)
Today is
International Day of the Disappeared
National Toasted Marshmallow Day
National Frankenstein Day
International Whale Shark Day
National Holistic Pet Day