Between comps reading, having a Houston Area Kossacks meet-up, putting something together for Kitchen Table Kibitzing, and chasing around my new kitty Zoe, I barely had time to think about what I wanted to write about tonight. So I'm going to share a video I watched a few days ago that I think is a must-watch.
Please be warned: Tears will be shed if you watch the video to the end. "Tear-jerker" is kind of an understatement. But the video is so worth the tears. So if tear-shedding will kill your buzz tonight, or if you're around people and don't want to ugly-cry around them, you'd might as well just skip to the tops. Whatever your decision, follow me below the fold...
But First, A Word From Our Sponsor:
Top Comments recognizes the previous day's Top Mojo and strives to promote each day's outstanding comments through nominations made by Kossacks like you. Please send comments (before 9:30pm ET) by email to topcomments@gmail.com or by our KosMail message board. Just click on the Spinning Top™ to make a submission. Look for the Spinning Top™ to pop up in diaries posts around Daily Kos.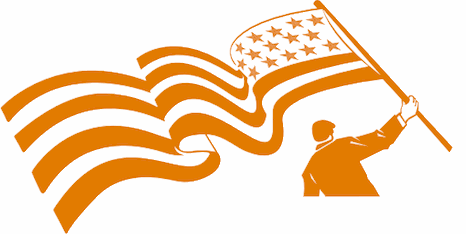 Make sure that you include the direct link to the comment (the URL), which is available by clicking on that comment's date/time. Please let us know your Daily Kos user name if you use email so we can credit you properly. If you send a writeup with the link, we can include that as well. The diarist poster reserves the right to edit all content.
Please come in. You're invited to make yourself at home! Join us beneath the doodle...
I first stumbled across this video, of course, on Facebook. I'll give a brief introduction for those who can't watch the video or for those who don't know if they want to watch it.
The video is by Green Shoe Studio, a recording studio in Peoria, Illinois. They recently held a singer/songwriter contest, and throughout the course of the competition, they received a very interesting entry. It came from a 96-year-old man named Fred Stobaugh. On the envelope itself, he indicated that he can't sing. But he did write a very simple, yet passionate, song.
See, Fred's wife Lorraine had recently passed away. They had been together for seventy-five years, seventy-three of which they spent married. They met at an A&W in Peoria, at which Lorraine was a car hop, in 1938. My own parents had been together for about thirty-five years when my dad passed away, and I remember my mom's grief (which, of course, is ongoing) quite well. Add forty years on top of that--I really can't even fathom being with somebody for that long period, to be honest, much less losing that person after that amount of time. It's heart-wrenching to think about.
One day after his wife's death, Fred was sitting alone in his living room, when some lyrics came to him, and he jotted them down. They went like this:

Oh sweet Lorraine
I wish we could do the good times all over again
Oh sweet Lorraine
Life only goes around once, but never again
Oh sweet Lorraine
I wish we could do the good times all over again
The good times all over again
But the memories will always linger on
Oh sweet Lorraine
The memories will always linger on
Green Shoe Studio decided that, while the song did not meet the criteria for the competition, they were going to take Fred's song and bring it to life with a singer and recording studio. And if the lyrics themselves brought tears to your eyes, just wait until you hear the finished product--and see Fred's reaction to it. Watch the video--it will be 9 minutes well-spent, I promise:
We should all be so lucky as Fred and Lorraine.
You can buy "Oh Sweet Lorraine" on iTunes. You'd better believe I did, and I can't stop listening to it!
TOP COMMENTS
August 31, 2013
Thanks to tonight's Top Comments contributors! Let us hear from YOU
when you find that proficient comment.
From your humble diarist:

arizonablue offers some very handy banana advice/facts in this thread from my Kitchen Table Kibitzing diary tonight. Now you know!
TOP PHOTOS
August 30, 2013
Enjoy jotter's wonderful PictureQuilt™ below. Just click on the picture and it will magically take you to the comment that features that photo. Have fun, Kossacks!