---
Here it is September and I'm proud to post the first Sept 1 Kitchen Table Kibitzing in the history of the universe.
I tend to be a fairly rational person, believe in science rather than religious dogma, and do not believe in magical happenings or miracles of any kind. Why then do I cross my fingers every single time when I need something good to happen? Not only that, if I spill salt I always throw some over my left shoulder. The phrase "knock on wood" is so common that I hear people say it without, you know, actually knocking on actual wood. What prompted these thoughts is something that is happening (or more accurately not happening) in our life which is all to the good. Mrs. side pocket and I are aware that each of us cognizant of it but neither of us will mention it out loud because we're afraid mentioning it out loud will change reality. And that's not possible.
The origins of superstitions is an interesting subject but a little research shows that not all conjectures agree. Opening an umbrella indoors may be offending the spirit of the umbrella but OTOH early umbrellas were large and unwieldy; you could poke someone's eye out. Throwing salt over the shoulder reflects the extreme value of salt in the ancient world and the bad luck of wasting it which should be appeased. Another theory is that "The devil is believed to detest salt, as it is incorruptible, immortal, and linked to God" so you could scare the devil away with a flick of the wrist. Knocking on wood has several theories as to its origin. "Some attribute it to the ancient religious rite of touching a crucifix when taking an oath,". I myself have always heard that one was communicating with the tree spirit and tree spirits have always seemed to be a positive force.
If you have some of these or other favorite superstitions you might mention them here. Do you believe any of them have a real effect or are they all just sympathetic magic?
Here we are around a kitchen table made of wood. Well, I'll just knock right here: knock knock. Or is this some kind of joke? How is your Labor Day weekend going?
Some farm-y photos to show that I actually get off the computer once in a while.
I had a wire fence which I wanted to remove. It had outlived its usefulness in that we no longer have cattle. The metal fenceposts have an arrowhead-like end which holds the ground firmly, extremely difficult to remove especially when caught under a stone.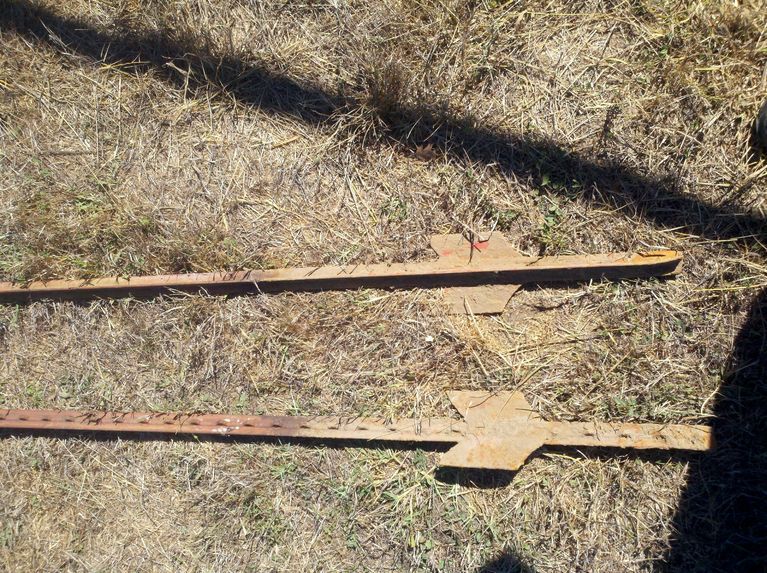 What to do? I just wrapped a huge chain around the post and over the bucket on the tractor.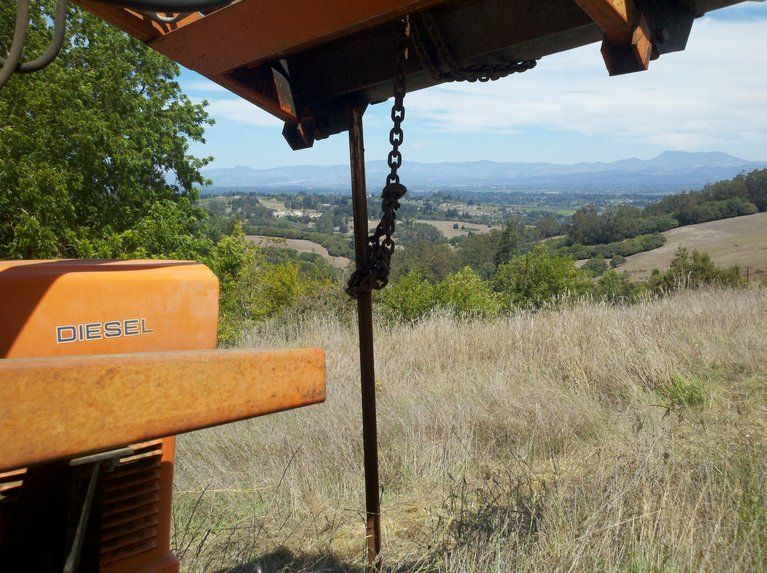 Lift the tractor bucket and......up it comes. I love my tractor.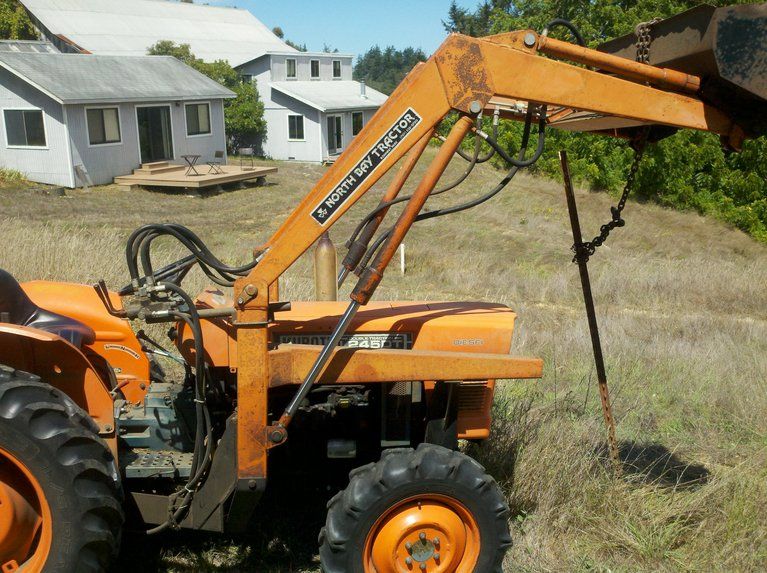 Kitchen Table Kibitzing is a community series for those who wish to share part of their evening around a virtual kitchen table with kossacks who are caring and supportive of one another. So bring your stories, jokes, photos, funny pics, music, interesting videos, and so forth. Or just say "Hi" if you've had a long day and are too exhausted to participate more actively. We would also appreciate links—including quotations—to diaries, news stories, and books that you think this community would appreciate.

Please note that pie fights will be unwelcome in this community, just as in most other series at DKos. There's lots of space at the rest of the site for fighting with other Democrats, progressives, and liberals, and we don't want those battles dragged into this community.

Finally, readers may notice that most who are posting diaries and comments in this series already know one another to some degree, but that definitely does not mean that newcomers will be excluded or unwelcome. We're happy to welcome guests to our kitchen table, and hope to make some new friends as well.

KTK posts nightly at 5:00 Pacific, 6:00 Mountain, 7:00 Central, 8:00 Eastern.